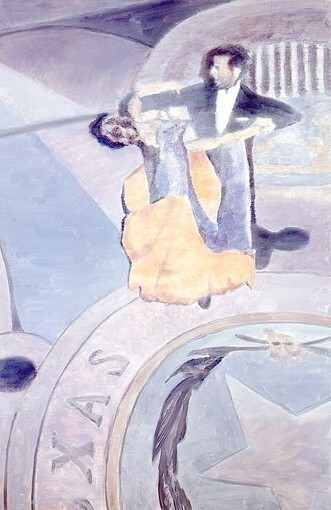 9 Images
2010 in review: Christopher Knight on art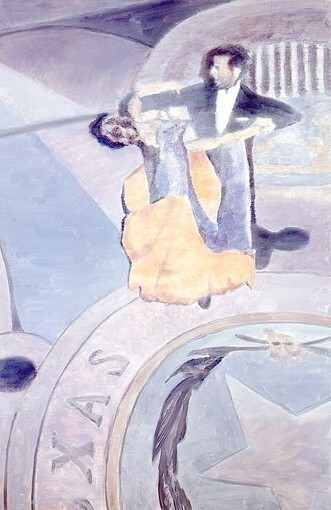 'Luc Tuymans,' San Francisco Museum of Modern Art.
Tuymans' paintings demonstrate an uncanny capacity for using paint to identify a photograph's fragmentary context. Like his Antwerp predecessor Peter Paul Rubens, he casts a sharp eye on political preening and power.
(Luc Tuymans)
'Andrew Lord: Selected Works from 1990 to 2010,' Santa Monica Museum of Art.
The British sculptor, who mostly works with clay, fuses body and mind in vessels that bristle with sensual knowledge. Who else could sculpt a vessel using his neck?
(Douglas Parker Studio)
'Arshile Gorky: A Retrospective,' Museum of Contemporary Art.
Even without "The Liver is the Cock's Comb," the 1944 masterpiece that Buffalo's Albright-Knox Art Gallery declined to lend, this poignant survey of the Armenian-born immigrant's paintings showed why he was an essential pivot in the development of Modern American abstract art.
(Estate of Arshile Gorky)
'John Baldessari: Pure Beauty,' Los Angeles County Museum of Art.
Caught in the 1960s between the rock of painting and the hard place of photography, Baldessari fashioned an incisive, often wryly witty Conceptual art that remains among the most influential work of the past half-century.
(Los Angeles County Museum of Art)
'Steve Roden: In Between, a 20-Year Survey,' Armory Center for the Arts, Pasadena.
Quietly, steadily and with increasing sophistication, Roden has developed a distinctive body of work that melds formal systems with cryptic intuition. One poetic result: the experience of sensing your perceptions unfold.
(Steve Roden / 'The Armory Center for the Arts)
'Olmec: Colossal Masterworks of Ancient Mexico,' Los Angeles County Museum of Art.
Anchored -- literally and figuratively -- by giant stone portrait-heads of remarkable individuality, this first-ever West Coast survey of powerful work from Mesoamerican antiquity provided an impressive inauguration for the new Resnick Exhibition Pavilion's galleries.
(Genaro Molina / Los Angeles Times)
'Siqueiros: Landscape Painter,' Museum of Latin American Art, Long Beach.
This surprising, in-depth analysis of the Mexican Modernist's often experimental landscape paintings shows how David Alfaro Siqueiros put the "geo" into geopolitical art.
(Luis Garza / Autry National Center)
'Collection Applied Design: A Kim MacConnel Retrospective,' Museum of Contemporary Art San Diego.
Back in the 1970s, when painting was widely being declared dead, the
San Diego
-based artist instead undertook a reinvention of its whys and wherefores in a larger global context. In the process MacConnel helped change the rules of the painting game.
(Courtesy of the artist)
'Imagining the Past in France, 1250-1500,' J. Paul Getty Museum, Brentwood.
Overflowing with scores of rarely seen, tour-de-force painted manuscript illuminations from public collections across the U.S. and Europe, this exquisite, fascinating show probes the uses of pagan and Christian history by
France's
royalty.
(Courtesy of artist)