12 Images
Best and worst movie Santa Clauses
It's the season of holiday movies, potluck dinners and Santas, Santas everywhere. But with so many Kris Kringles in the air, which are the good ones and which are the bad? When it comes to the mall Santa, there's nothing like a good background check. But Santas in the movies are a different story. You can't judge a Santa by the quality of the film around him: Some Santas are stuck in horrible movies and some great movies are based around some truly rotten Santas. We helpfully and humbly submit this list of the best and worst of the big screen's Santa Clauses.
--Patrick Kevin Day
(Andreas Rentz / Getty Images)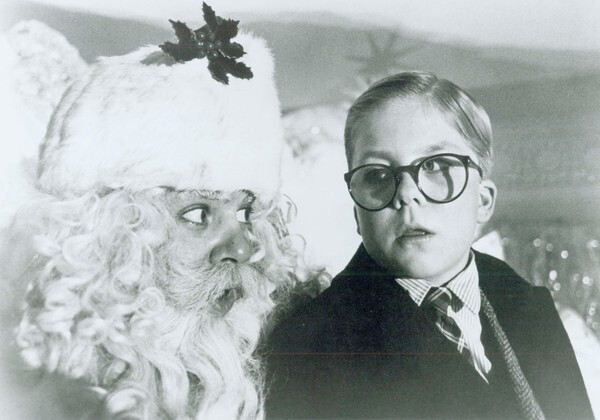 Grotesque, bloated and debauched, slouched on his throne of power like a corrupt Roman emperor, humorist Jean Shepherd's vision of the classic department store Santa Claus, as directed by Bob Clark, is the stuff of nightmares. There is nothing elfin about this decidedly unmagical stand-in for the real Kris Kringle. But as young Ralphie knows all too well, there's no substituting the real thing.
(Turner)
Though the memory may be skewed by the poorly reviewed sequels or the trailer for the first film that played up Santa's more, ahem, lecherous side, Tim Allen's advertising-executive-turned-full-time-Santa is in fact one of movies' most effective Kris Kringles. He may have needed some convincing at first, but critics praised the film's sincerity and warm heart. That's the kind of Santa we love.
(Disney Enterprises/Timothy White)
His heart may have been in the right place, but Jack Skellington, the ultra-emaciated star of Tim Burton and director Henry Selick's stop-motion animated holiday classic, is one of cinema's most inept Santas. Not only does he deliver unpleasant toys to boys and girls on Christmas Eve, but he also manages to run afoul of the U.S. Army and gets the sleigh shot out of the sky. Now that's a terrible Santa.
(Touchstone Pictures)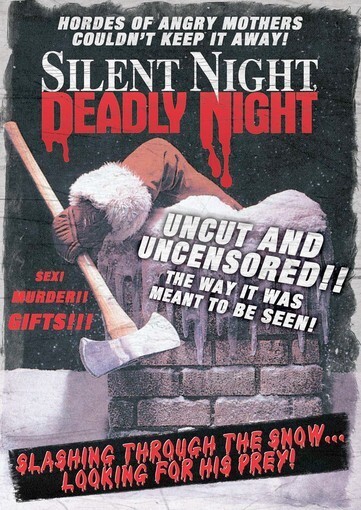 In the words of failed Santa Jack Skellington, "What's this?" This low-budget shocker has none of
the Christmas
spirit in it, you say. How can its main character, the homicidal Billy Chapman, possibly embody the true spirit of Christmas? We assure you, we're not being contrarians. Yes, he's a deeply emotionally scarred human being who extracts awful vengeance on those around him. But he perfectly embodies a side of
Santa Claus
mostly glossed over in the ultra-capitalist visions of St. Nick -- the grim moral judge who keeps naughty and nice lists on all children. When Billy Chapman yells out "Naughty!" and impales a girl on antlers, you know you're hearing the
true
spirit of Christmas.
(Anchor Bay Home Entertainment)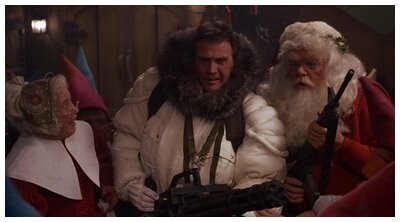 This may go against everything we just said in praise of "Silent Night, Deadly Night," but believe us when we say that the gun-toting Santa Claus depicted in the movie-within-a-movie, "The Night the Reindeer Died," is not the same thing. "Deadly Night's" homicidal Claus operated on a rigid moral code similar to the real Claus. This Santa is rooted in pure sensationalism without tradition and even bows at the altar of celebrity in the form of guest star Lee Majors. This Santa was intended to be a crass bastardization of the original legend and in that, the filmmakers succeeded.
(Paramount)
Is he
Santa Claus
or isn't he Santa Claus? It's a brilliant question of faith and belief that's fueled the Santa legend for generations, and
Edmund Gwenn
taps into it perfectly as the department store Santa who may, in fact, be the real Kris Kringle. Gwenn won a best supporting actor Oscar for his role and even inspired a John Hughes-produced remake. But like the real Santa, you can't copy the original.
(Los Angeles Times)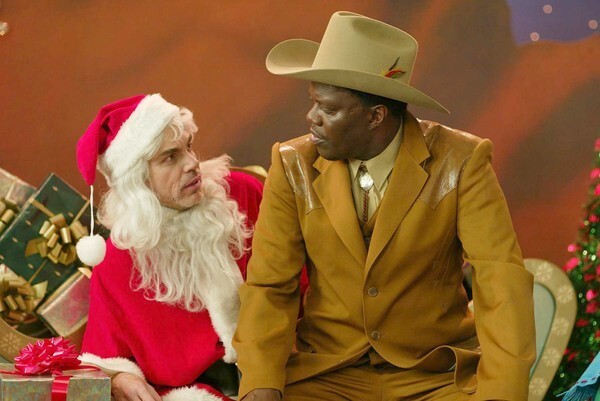 The name says it all. Billy Bob Thornton played a boozing, womanizing, thieving mall Santa in director Terry Zwigoff's so-called "evil twin" to "Miracle on 34th Street." Maybe it says something about the values of Hollywood actors, but this role was reportedly a much-coveted one, with Bill Murray and Jack Nicholson both interested in it at various times.
(Dimension Films / Tracy Bennett)
Ernest P. Worrell's second big-screen outing featured not one, but two Santa Clauses, one outgoing and one incoming (pictured). Both are achingly human in their failings. The elder Santa is all too aware of the burdens of time (he's 150 years old) while the new one is unsure of his ability to handle the job. Doubt and faith, age and youth, self-interest and generosity -- the entire breadth and depth of life summed up in a film starring a guy who got started doing Mello Yello commercials.
(Touchstone Pictures)
Dan Aykroyd plays a moneyed snob who loses everything and dresses like a cheap Santa Claus to steal a holiday party ham, which he proceeds to eat on the bus. Along with his beard. Disgusting.
(Paramount Pictures)
This is not what we want in our Santa Claus. We don't want a Santa who fights extraterrestrial beings. Yes, he "wins," but Santa shouldn't be about winning or losing. He should be about love and forgiveness and strict morality. This Santa gets a failing grade.
(Embassy Pictures)
Yes, the movie's nearly unwatchable -- a big-budget turkey from the producing couple who brought us "
Superman
: The Movie." But despite
John Lithgow
hamming it up as an evil toy maker and
Dudley Moore
appearing to wish he were somewhere else, the film's
Santa Claus
, played by David Huddleston, is the pure embodiment of all the great mysteries of the legend. What is Christmas without a little Santa magic?
(TriStar Pictures)