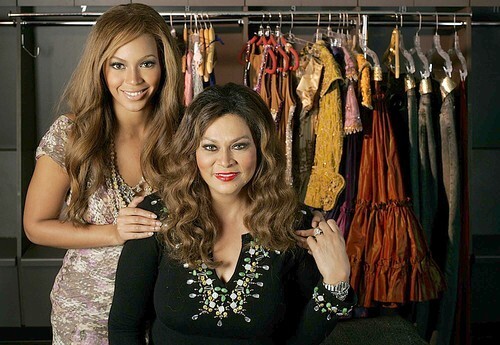 10 Images
Beyoncé Knowles: Life in Pictures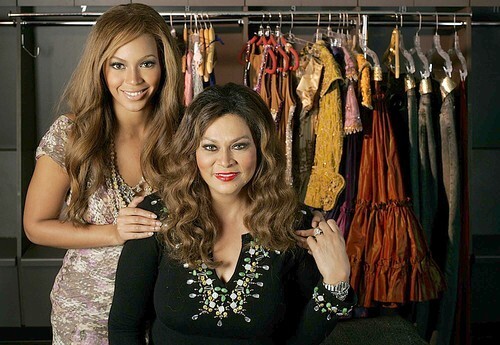 Beyoncé Knowles
Girl's Tyme
When Beyoncé and a few friends teamed up to form the band Girl's Tyme, they started out small. They performed in the hair salon of Beyoncé's mom, Tina (pictured). Mother and daughter would eventually launch a clothing line.
(Rick Loomis / Los Angeles Times)
Bills, bills, bills
After the fearsome foursome lost on "Star Search," Beyoncé's father, Matthew, quit his job to manage the group full time. But that put a financial strain on the Knowles family -- that is, until Columbia Records signed the girls.
(Gary Friedman / Los Angeles Times)
"Say My Name"
Girl's Tyme changed its name to Destiny's Child, and its eponymous debut album went platinum.
(WireImage)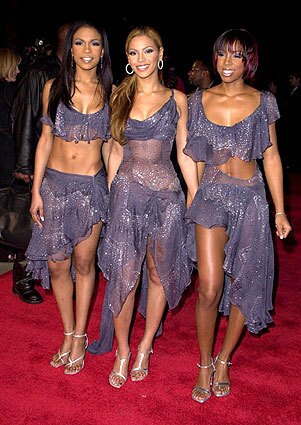 "Irreplaceable"
Things got messy when two members of Destiny's Child requested a new manager; they complained that Beyoncé's father focused only on her and that he was taking more than his share of the money. The two band members were out of the group and replaced.
(WireImage)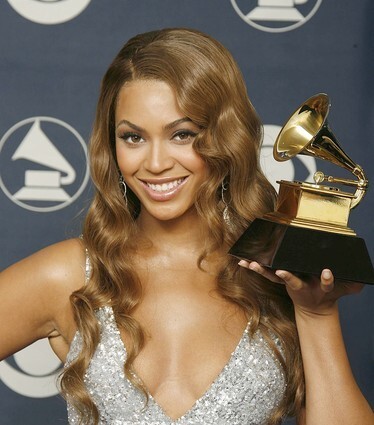 "Dangerously in Love"
Beyoncé found great success as a solo artist, garnering five Grammys after releasing her debut album, "Dangerously in Love."
(Myung J. Chun / Los Angeles Times)
Sorry, fellas, she's taken
Jay-Z and Beyoncé have been an item for a while now, and judging by the lyrics to their song "03 Bonnie & Clyde," they're in it for the long haul:
Jay-Z: All I need in this life of sin, is me and my girlfriend.
Beyoncé: Down to ride 'til the very end, it's me and my boyfriend.
(Frank Micelotta / Getty Images)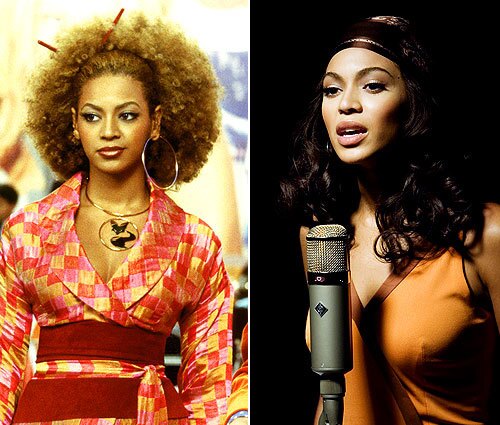 Film
Beyoncé has come a long way since starring in the 2001 made-for-TV movie "Carmen: A Hip Hopera."
She popped up in "Austin Powers in Goldmember" (pictured, left), "The Fighting Temptations" and "The Pink Panther," then starred in "Dreamgirls" (pictured, right), which was nominated for eight Academy Awards.
(New Line Productions / David James / Dreamworks and Paramount Pictures)
House of Deréon
Beyoncé is a gorgeous diva, and like so many gorgeous divas before her, she likes fur. Not only does she wear it, she has it in her clothing line, House of Deréon (pictured).
To confront the singer over the issue, PETA got original. It bid on a meal with her at an auction and won. Two PETA members met her at a restaurant, but Beyoncé refused to discuss the matter with them, and the PETA members were "escorted out."
(Frank Micelotta / Getty Images)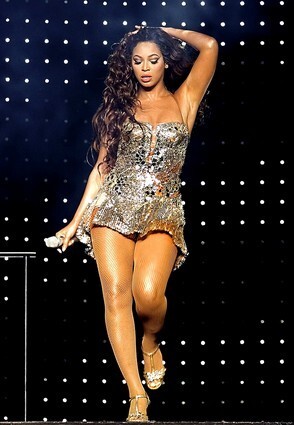 "Bootylicious"
Beyoncé's body is, for lack of a better term, bangin'! The star has always been celebrated for her full, womanly figure.
For her role in "Dreamgirls," she dropped about 20 pounds by living on water, cayenne pepper and maple syrup for 14 days. In an interview with the Daily Star, she assured fans that she'd be bootylicious again in no time:
"OK, I lost a whole lot of weight for this movie, but I sure am enjoying putting it back on. I'm going to be eating for America over Christmas to get some more junk in my trunk."
(Stephen Chernin / Associated Press)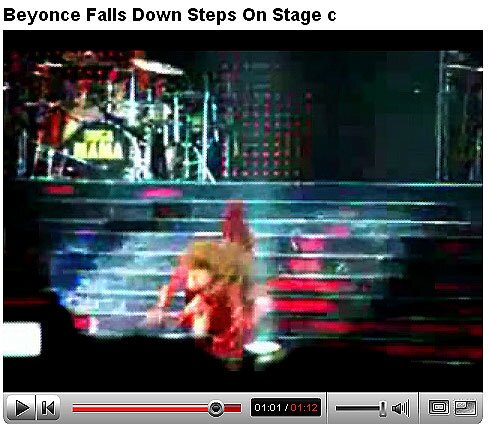 Eating it
During a performance in Orlando, Fla., the glamorous singer tripped and fell down a dozen stairs. "Don't put it on YouTube," she told her audience at the end of the concert. The video made its way there anyway, and it spread, though Sony BMG managed to get most of the copies removed.
(www.youtube.com)