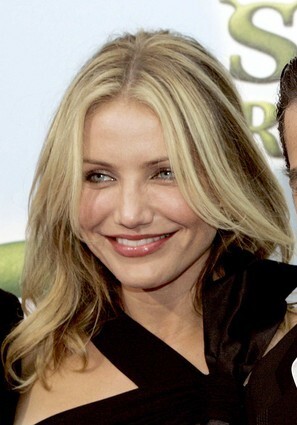 9 Images
Cameron Diaz: Life in Pictures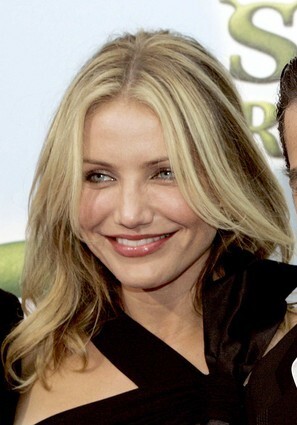 Cameron Diaz
The happy girl
It's no surprise that Cameron Diaz is always smiling; she has a lot to be happy about. For starters, she's one of the only actresses to be paid $20 million for a movie ("Charlie's Angels: Full Throttle"). And she didn't waste a decade flipping burgers to get there, either. For Cameron, it's been a pretty streamlined trip to the top.
(Jacques Brinon / Associated Press)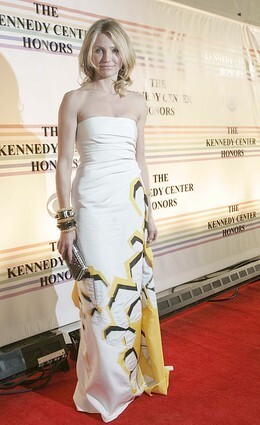 Skeletor
Growing up, people called Cameron "Skeletor" because she was naturally so skinny. (Hate her yet?) Also, Cameron's mix of Cuban, Native American, German and English blood gave her a unique, model-perfect appearance. By 1989, at just 16, she was repped by Elite.
Cameron spent the remainder of her teens traveling around the world, mugging for major brands like Levi's and Calvin Klein.
(Nicholas Kamm / AFP/Getty Images)
The accidental actress
Struggling actresses beware: this one might hurt. When Cameron was cast in the 1994 film "The Mask," she had never even acted before. Oh yeah, and she was 21.
(Ricco Torres)
Cute and quirky
Cameron went from model-slash-actress to legit actress in no time. After "There's Something About Mary" in 1998, Cameron quickly became the go-to-girl for adorable. And she was funny, too. But adorable and funny wasn't enough for our Cameron.
(Glenn Watson / 20th Century Fox)
Playing against type
Hollywood finally wrote a role for a frumpy woman, but the infinitely hot Cameron Diaz snatched that one up too! She was a great actress, and she was willing to look like hell to prove it. In the 1999 film "Being John Malkovich," Cameron played a dowdy pet shop employee. Cameron's performance showed her utter fearlessness as an actress – and earned her a best supporting actress nomination at the Golden Globes.
(Melissa Moseley / Universal Studios)
Princess Cameron
Cameron Diaz is a total princess … an animated princess, that is. Cameron lent her voice to Princess Fiona in "Shrek" in 2001.
(Courtesy DreamWorks Pictures)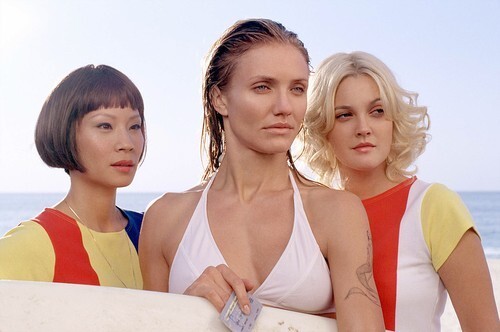 Cameron goes green
In 2005, Diaz made tree-hugging hip in her MTV series, "Trippin'." She traveled around the world, talking about preservation with A-list homies like
"Charlie's Angels" co-star Drew Barrymore
(seen here to the right of Cameron, along with Lucy Liu) and Eva Mendes. She also participated in Al Gore's Live Earth concert.
(Darren Michaels / Columbia Pictures)
Cameron's men
Cameron has been in long-term relationships with
"There's Something About Mary" co-star Matt Dillon
, Jared Leto and Justin Timberlake. During her highly publicized relationship with Justin, which began in 2003, the pair was known for lashing out at the paparazzi. They famously snatched a camera from one paparazzo. Also, when the National Enquirer claimed that Cameron was cheating on Justin, she sued American Media Inc. After almost four years together, Cameron and Justin parted ways in 2007.
(Glenn Watso / 20th Century Fox)
There's something about Cameron …
... that annoys a lot of people. For starters, rumors allege that Cameron is always late, and that she only washes her face with Evian water. Anna Faris' hideously annoying character in "Lost in Translation" is said to be a caricature of Cameron.
(Elisabetta Villa / Getty Images)