9 Images
Denzel Washington: Life in Pictures
Will you be my scene partner, Denzel?
Denzel Washington acted in school plays while studying at Fordham University, so you just know there are loads of Fordham alums walking around boasting, "I was in 'Othello' with Denzel!"
(Lawrence K. Ho / Los Angeles Times)
Paging Dr. Washington!
After college, Denzel trained at the American Conservatory Theater. In 1982, after a bit of professional work, he landed the role that put him on the map: Dr. Phillip Chandler on the medical drama "St. Elsewhere."
(Evan Agostini / Associated Press)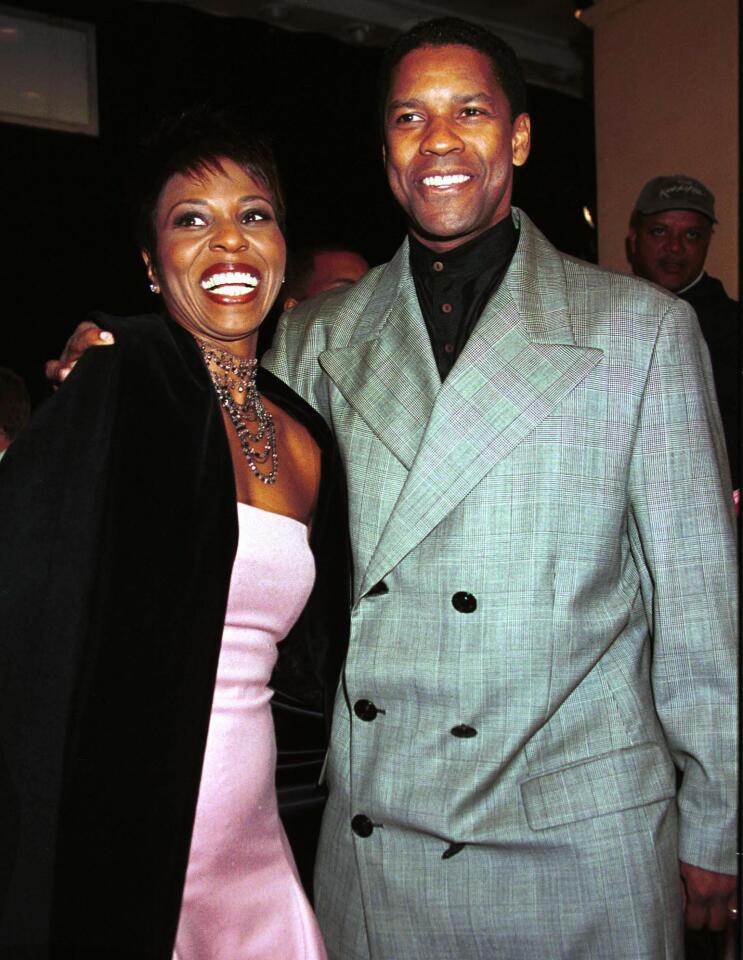 Washington got hitched to Pauletta Pearson in 1983, after meeting her on the set of his first TV acting job, a 1977 movie called ""Wilma."" The couple have four children. The couple have four children: John David, Katia, and twins Olivia and Malcolm. Pictured; Washington and Pauletta Pearson at "The Hurricane" premiere in 1999.
(Jim Ruymen / AFP)
CA.Washington2.0618.ls.$. Denzel Washington in "Glory."
(Tri-Star Pictures )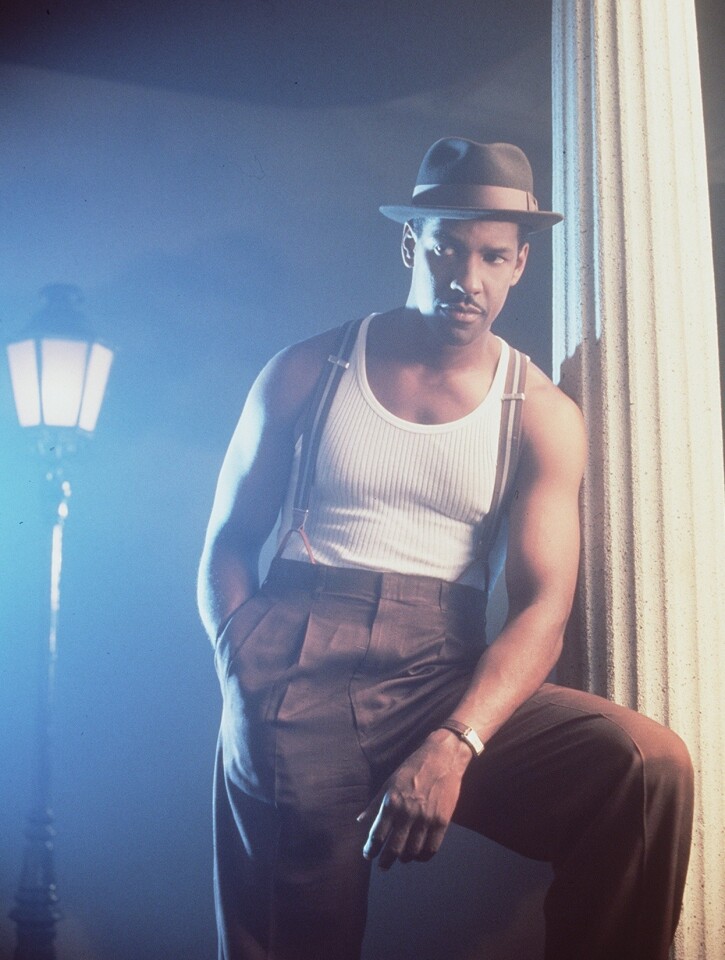 "Devil in a Blue Dress" starring Denzel Washington.
(Firooz Zahedi / TriStar Pictures)
Washington won a lead actor Oscar for his performance in ""Training Day.""



(Ken Hively / Los Angeles Times)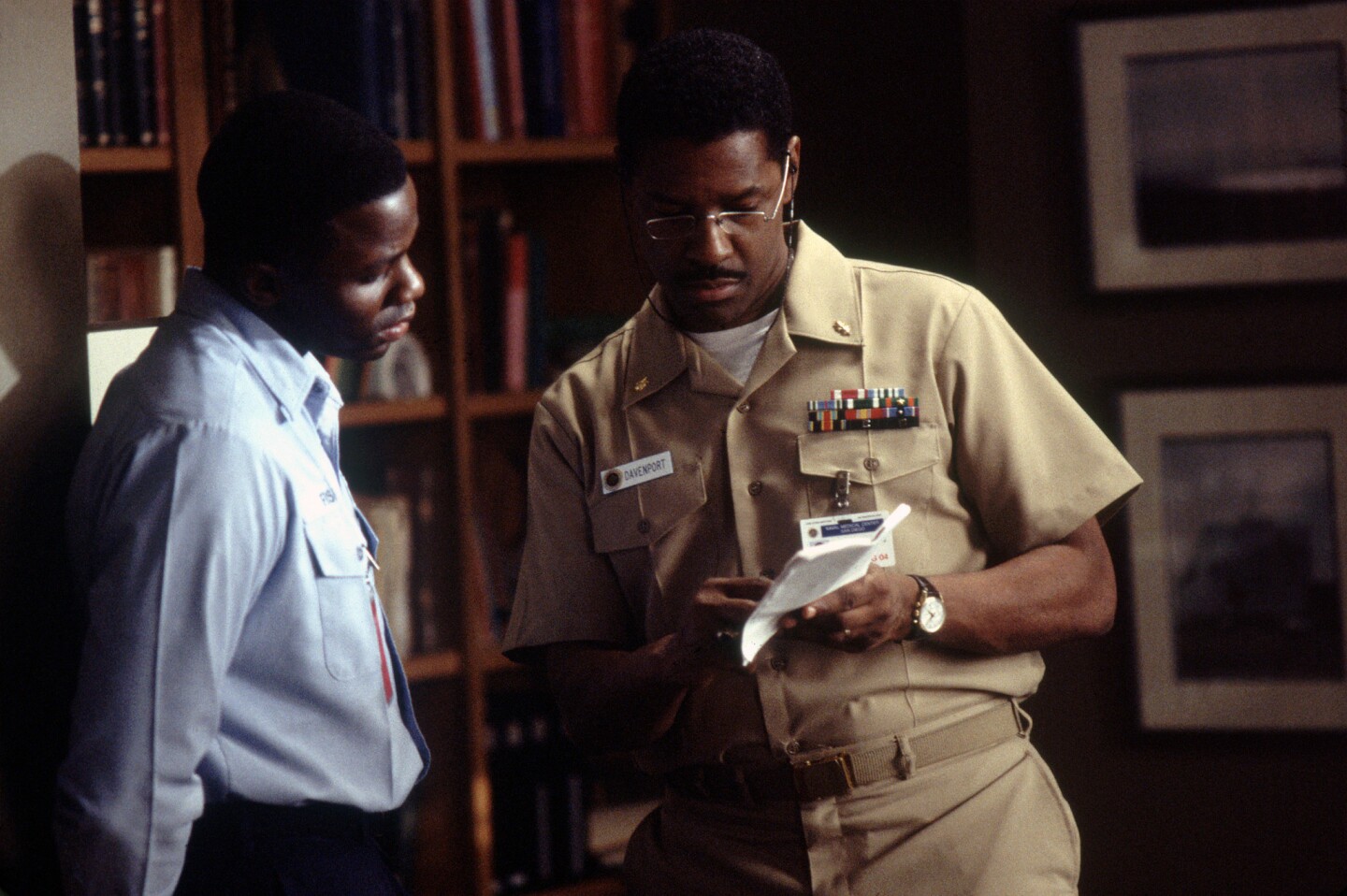 And, action!

In 2002, Denzel made his directorial debut with ""Antwone Fisher,"" in which he also starred with Derek Luke, left.
(Sidney Baldwin / Twentieth Century Fox)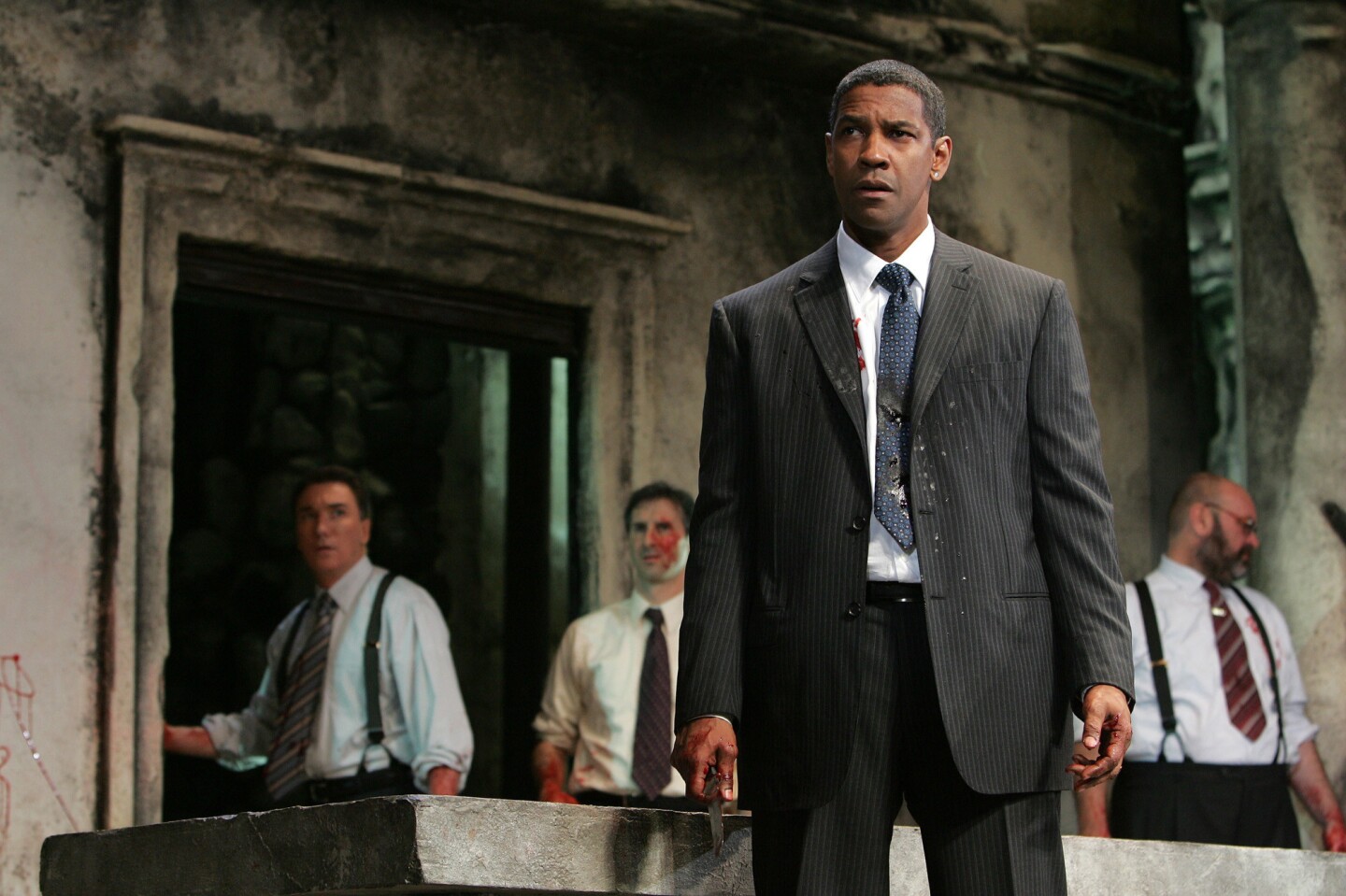 Curtain up!

In 2005, Denzel took a break from Hollywood to appear in a revival of "Julius Caesar" on Broadway. Although the play was a success at the box office, reviews were overwhelmingly negative.

A critic for theatermania.com wrote: "Racing through the Bard's poetry as if he has to catch a flight to his next film set, [Denzel is] virtually unintelligible, which obviously isn't the right approach for Shakespeare's thinking (and reading) Roman."
(Joan Marcus / AP)
Book smarts
Denzel expanded his repertoire in 2006 when he wrote "A Hand to Guide Me," a book in which celebrities discuss the people who inspired and guided them as children.
(Stuart Ramson / Associated Press)