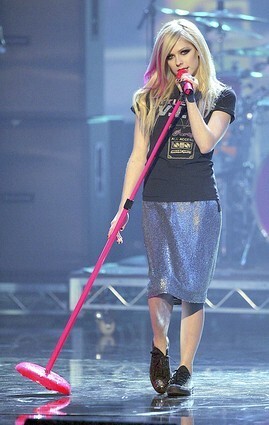 8 Images
Avril Lavigne: Life in pictures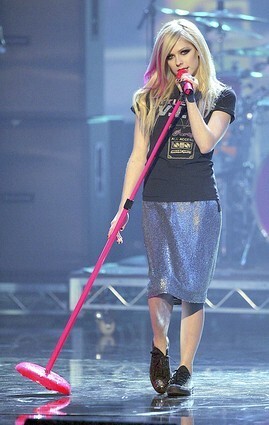 Avril Lavigne
Early Avril
Avril Lavigne grew up in a Christian family in Canada, and got her start singing church songs. Yeah, the same Avril Lavigne known for spitting at paparazzi and flipping the bird in photographs.
(Ethan Miller / Getty Images)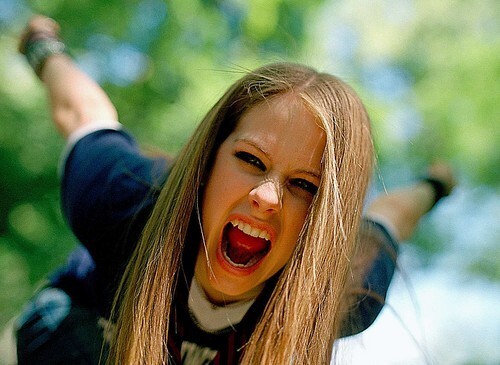 Music
In 1999, Avril sang with Shania Twain before getting discovered while singing at an Ontario bookstore.
Avril's arsenal of hum-able hits includes "Complicated," "Sk8er Boi" and "Girlfriend." They're poppy with a pinch of irreverence, which makes them ideal to rock out to. (In private, of course.)
Avril's three albums, "Let Go" (2002), "Under My Skin" (2004) and "The Best Damn Thing" (2007) have all been tremendously successful.
(Jim Cooper / AP)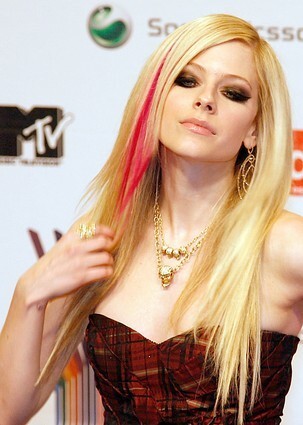 Avril writes for an Idol
"Breakaway", which was part of Kelly Clarkson's second album in 2004, was actually co-written by Avril.
(AFP/Getty Images)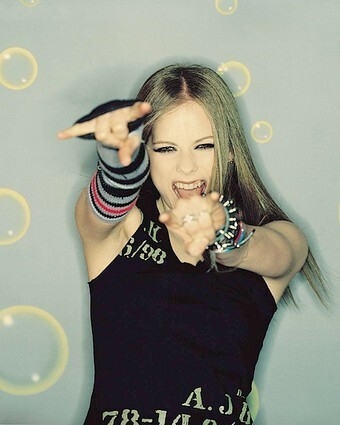 Mallrat
In 2004, Avril's "Live and by Surprise" tour stopped in malls in twenty-one US cities. "We thought it would be cool to put on a free show and give back to fans," Avril told Billboard.
()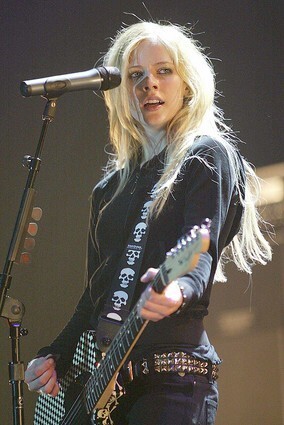 She said, she said
Chantal Kreviazuk, who had collaborated with Avril in the past, sparked controversy in 2007, when, in an interview with Performing Songwriting Magazine, she questioned Avril's ability to write:
"I mean, Avril, songwriter? Avril doesn't really sit and write songs by herself or anything."
Avril denied Kreviazuk's claims and even wrote on her website, "I am considering taking legal action." Kreviazuk apologized and retracted her statement.
(AFP/Getty Images)
But what I really wanna do is act
Avril first hit the silver screen in animated form in "Over the Hedge" in 2006. She also acted in "Fast Food Nation" in 2006 and "The Flock" in 2007.
Pictured: Avril with Heather the opossum from "Over the Hedge."
(Bryan Chan / Los Angeles Times)
Young love
After dating Avril for a year, Sum 41's Deryck Whibley proposed. The pair married in 2006 at an estate in Montecito.
Avril and Deryck then moved into Travis Barker and Shanna Moakler's former Bel-Air home. The $9.5 million manse has room for plenty of Whibley babies.
(FilmMagic)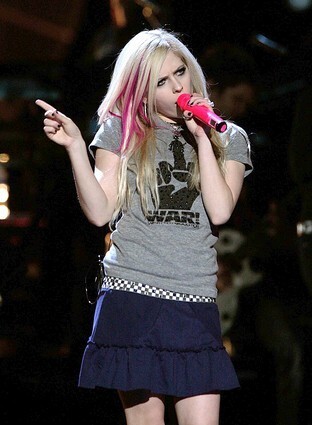 Less than ladylike
Sure, she's a married woman now, but that doesn't mean Avril's above getting a little crazy. On more than one occasion, Avril has spat at photographers. In 2006, Avril apologized for her behavior, sort of, saying, "It's trying at best dealing with their insistent intrusions. I meant no offense to my fans, whose relationship I truly value."
(Kevin Winter / Getty Images)