9 Images
Miley Cyrus: The early years
She was born Destiny Hope Cyrus. Destiny Hope had a permanent smile on her face, so her dad started calling her Smiley Miley. Well, when Smiley Miley got older, that name got a little embarrassing, so it was shortened to just Miley.
We take a look at Cyrus' career highlights or lowlights throughout the years.
(Matt Sayles / AP)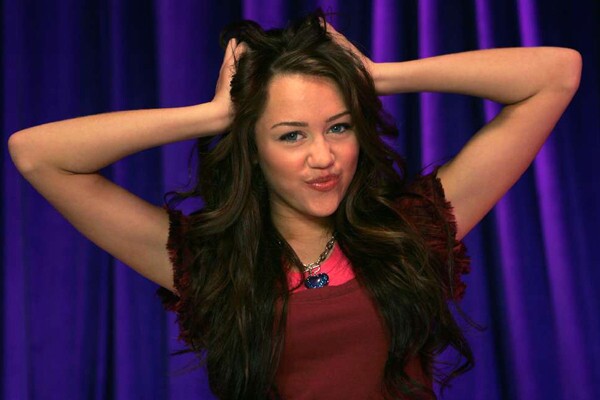 Miley's first TV role took place on her father's medical drama "Doc" in 2003. That same year, she scored a part in Tim Burton's drama fantasy "Big Fish."
(Genaro Molina / Los Angeles Times)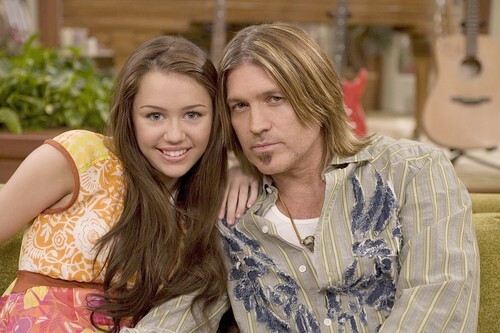 When Miley first auditioned for "Hannah Montana" in 2006, she was told she was too young. She persisted and eventually won the role. During her audition, she mentioned that her real-life father could play her father on the show. That would be country singer Billy Ray Cyrus (pictured), the one with the "Achy Breaky Heart." He auditioned, and he must have been convincing as Miley's dad, because he got the part.
(Joel Warren / Disney Channel)
On top of the huge success of "Hannah Montana," Miley went on to a music career. First she was featured on the "Hannah Montana" soundtrack in 2006. The following year, a double album came out called "Hannah Montana 2: Meet Miley Cyrus." Disc 1 is a second "Hannah Montana" soundtrack; Disc 2 features Miley as herself.
(Lori Shepler / Los Angeles Times)
Miley played herself and her alter ego, Hannah Montana, in her 2007 tour, "Best of Both Worlds." Hard-core fans paid scalpers more than $1,000 for tickets to the show.
(Jeff Christensen / AP)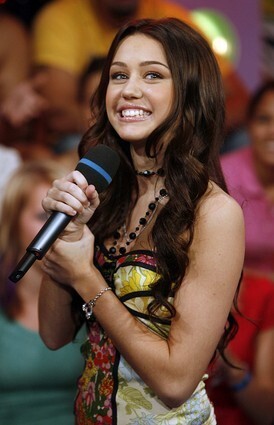 Loud and proud
Miley has a personality like a bulldozer. In interviews, she's bold and seems not to have a self-conscious bone in her body. Maybe the loud and proud demeanor stems from the fact that she grew up with a famous father, and she's unfazed by fame.
(Jason DeCrow / AP)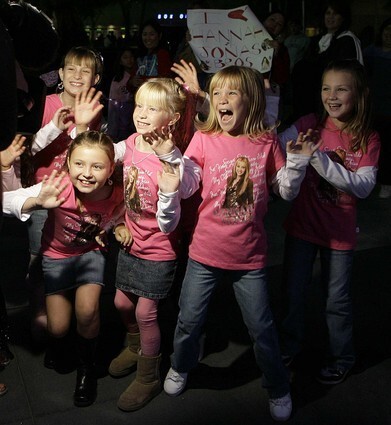 Dress like me
And of course, in 2007 Disney released the requisite "Hannah Montana" clothing line, which Miley helped design.
(Danny Moloshok / AP)
"Hannah Montana: The Movie" was released in 2009. Cyrus went back to her Tennessee roots, playing a teen pop star striving to lead a normal life. The flick also stars Cyrus' on screen best friend Emily Osment (pictured).
(Disney Channel)
Miley gives props to the man upstairs
So who's responsible for Miley's monumental success? Is it her superstar dad? Her own tenacious self? According to Miley, it's neither. She credits the man upstairs. As she told USA Today in 2007, "That's kind of why I'm, like, here in Hollywood - to be like a light, a testimony to say God can take someone from Nashville and make me this, but it's His will that made this happen."
(Peter Kramer / Getty Images)