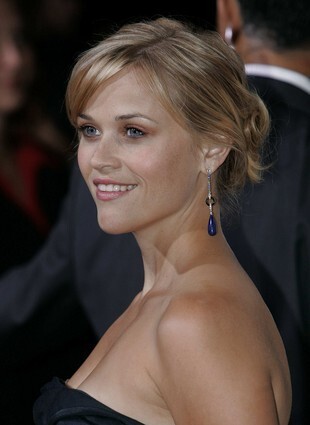 8 Images
Reese Witherspoon: Life in pictures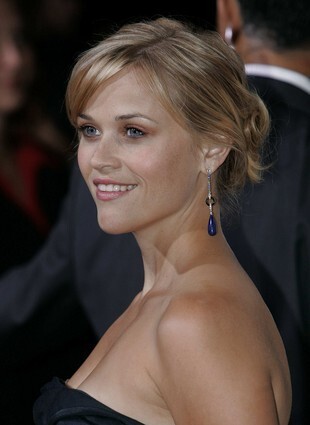 Reese Witherspoon
Hollywood's favorite Southern belle
The paparazzi have a bone to pick with Reese Witherspoon: She's too damn perfect. Couldn't she have a breakdown and shave off those flaxen locks? Or develop a coke habit? Or at least an eating disorder? Sorry, guys. This poised, well-spoken, self-respecting young actress has her head on straight, and shows no signs of changing.
"What gets me is how many women -- young women -- give up their power and sense of self. Thinking they're going to get more out of life if they take off their clothes and objectify themselves, instead of functioning on the principle that they're smart and capable," she says.
(Mark J. Terrill / AP)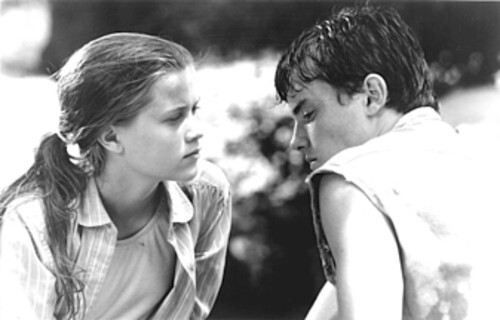 Reese fell for the spotlight at a young age, spending her childhood modeling and acting in local TV commercials. In 1991, she burst on the film scene when she played 14-year-old Dani Trant in "The Man in the Moon."
()
After high school, Reese planned to study English literature at Stanford, but her plans changed when she scored parts in "Freeway" and "Fear." Neither movie was a huge success at the box office, but who can forget that infamous roller coaster scene with Mark Wahlberg in "Fear"?
(Greg Gorman / Universal Pictures)
Next, Reese gave stellar performances in "Pleasantville" (left), "Cruel Intentions" and "Election," and it was clear she had a knack for choosing great roles:
"I have a weird process, but the main thing is like this: I hear her voice in my head. There are a lot of wonderful scripts my agents can't believe I pass on, but I do because I can't hear the voice."
(New Line Cinema)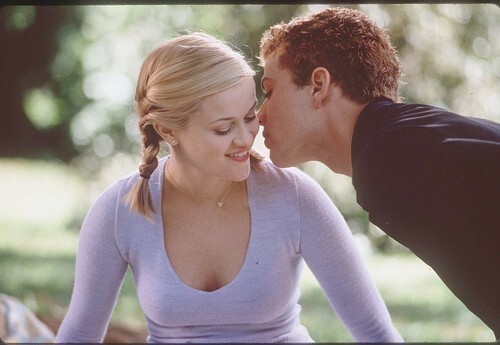 In 1999, Reese got hitched to "Cruel Intentions" costar (and bona fide hottie) Ryan Phillippe. Her wedding ring was a rare Asscher-cut diamond from Neil Lane. The couple, now divorced, have two children, Eva and Deacon.
"Life isn't just about you," she says. "It's about family and friends and giving back."
(Melissa Moseley / Columbia Pictures)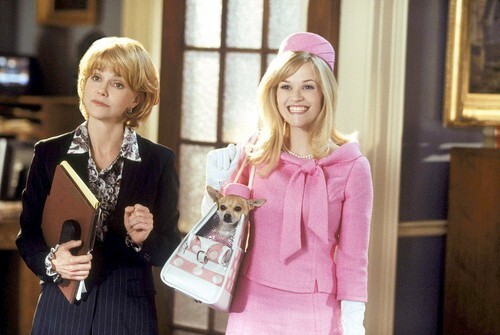 Reese's turn as the superficial yet soulful Elle Woods ("Legally Blonde") was her ticket to the A-list. One year after the massive success of that movie, "Sweet Home Alabama" went on to gross more than $100 million at the box office.
(Sam Emerson / MGM Pictures)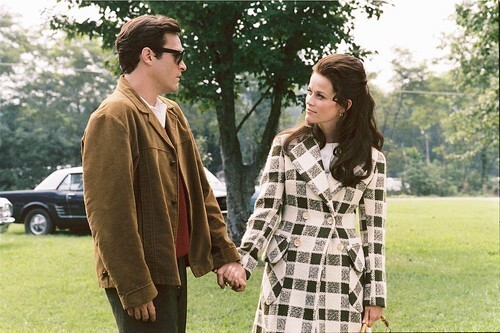 In 2006, Reese snagged the Oscar for best actress with her portrayal of June Carter Cash in "Walk the Line." (After singing in the film, Reese was approached about recording an album. She knew better.)
"People used to ask June how she was doing, and she used to say, 'I'm just trying to matter'. And I know what she means. You know, I'm just trying to matter, and live a good life and make work that means something to somebody."
(Suzanne Tenner / 20th Century Fox)
In 2006, the fairy tale ended and Reese filed for divorce from husband Ryan. Instead of wallowing, she took control. She turned to yoga and healthful eating to transform her body, then got a chic new haircut to complete her look.
At the 2007 Golden Globes, Reese flaunted her toned bod in a fresh canary-yellow Nina Ricci cocktail dress. Happiness, of course, is about more than looking hot, but looking hot doesn't hurt.
(Mark J. Terrill / Associated Press)