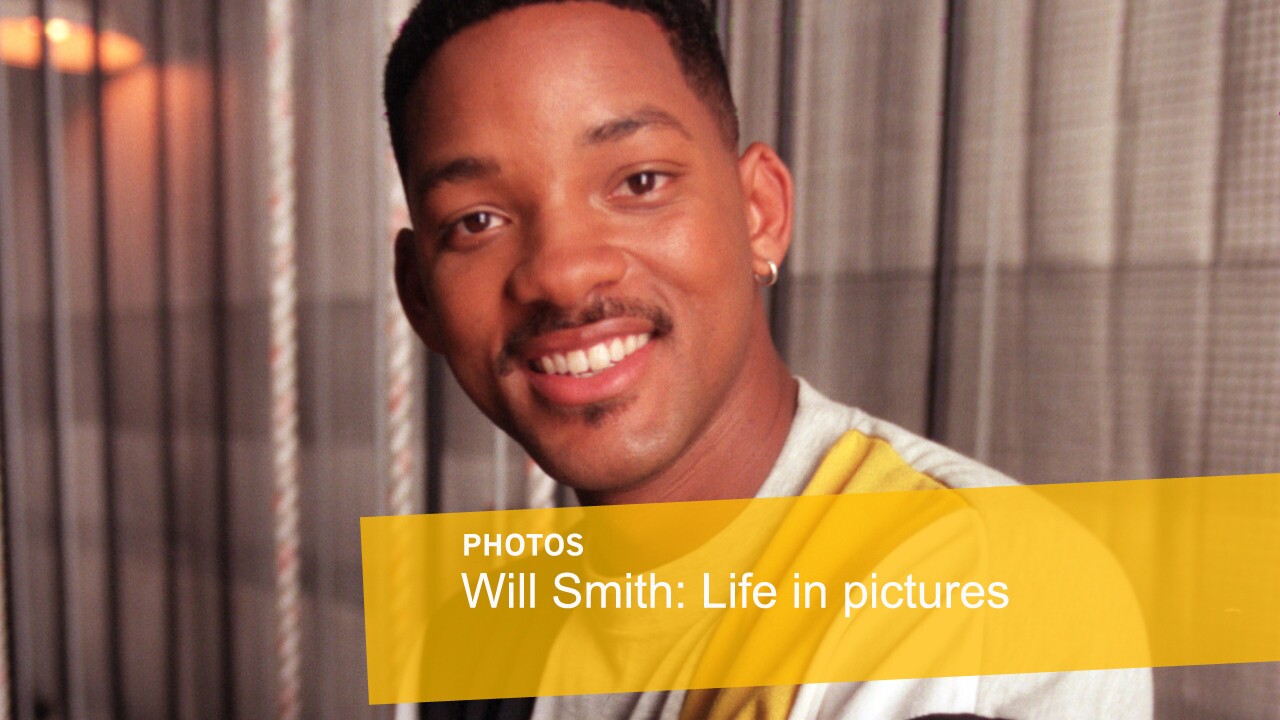 16 Images
Will Smith: Life in pictures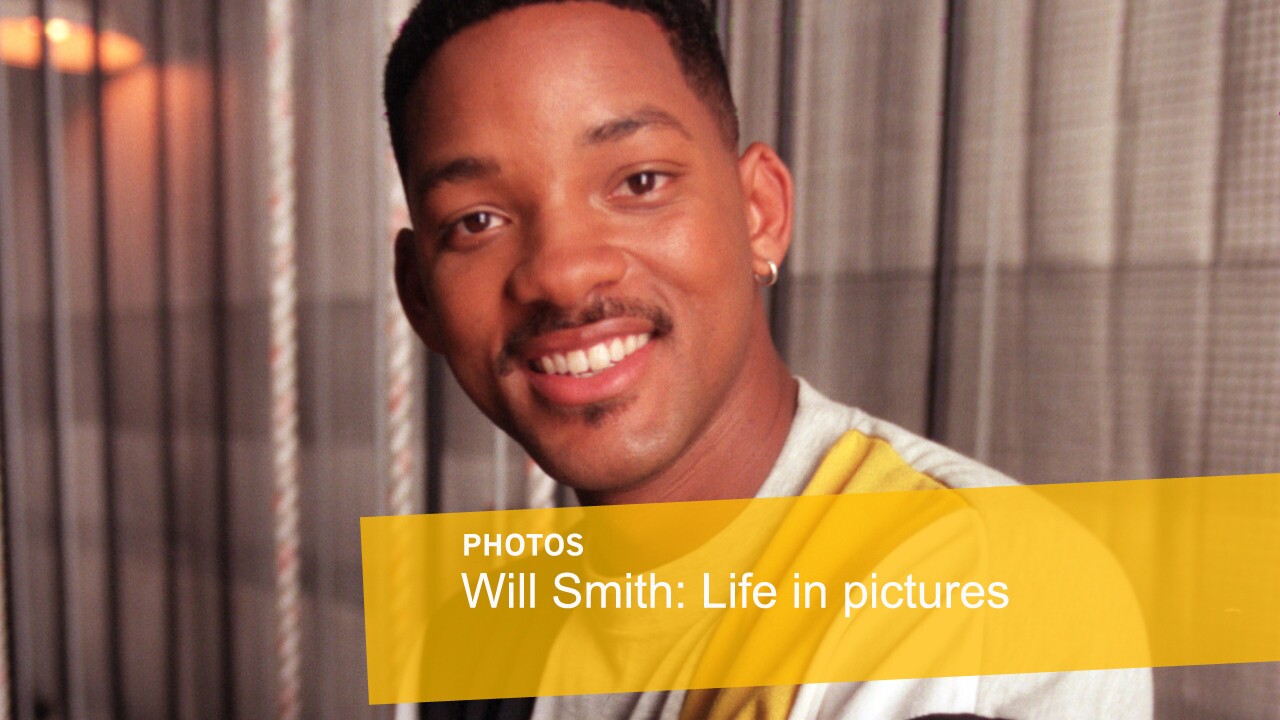 Though many stars claim they were once nerds, outcasts, or ugly ducklings, Will Smith, born Willard Carroll Smith Jr., was cool from the start -- so cool, in fact, that his nickname was "Prince." Click through for a look at some moments from Smith's life and career.
(Bob Carey / Los Angeles Times)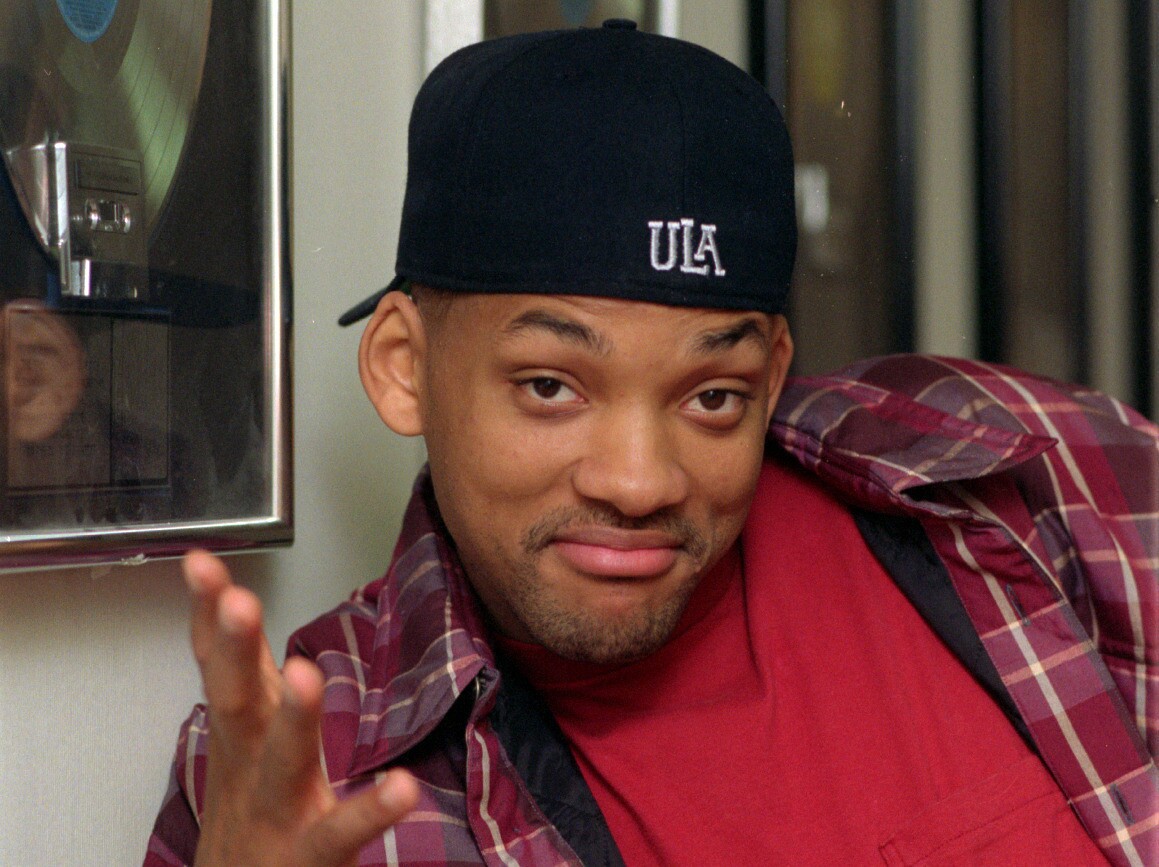 Smith launched his career as one half of the hip-hop duo DJ Jazzy Jeff & the Fresh Prince with childhood friend Jeff Townes. They won the first rap performance Grammy Award awarded in 1989 for "Parents Just Don't Understand."
(Tammy Lechner / Los Angeles Times)
Despite his success, Smith almost went bankrupt in his early 20s. Then a little show called "The Fresh Prince of Bel-Air" came to his rescue. Smith played a street-smart kid who stumbles into a life of wealth. It wasn't much of a stretch. Smith's character was even named Will!
(Chris Haston)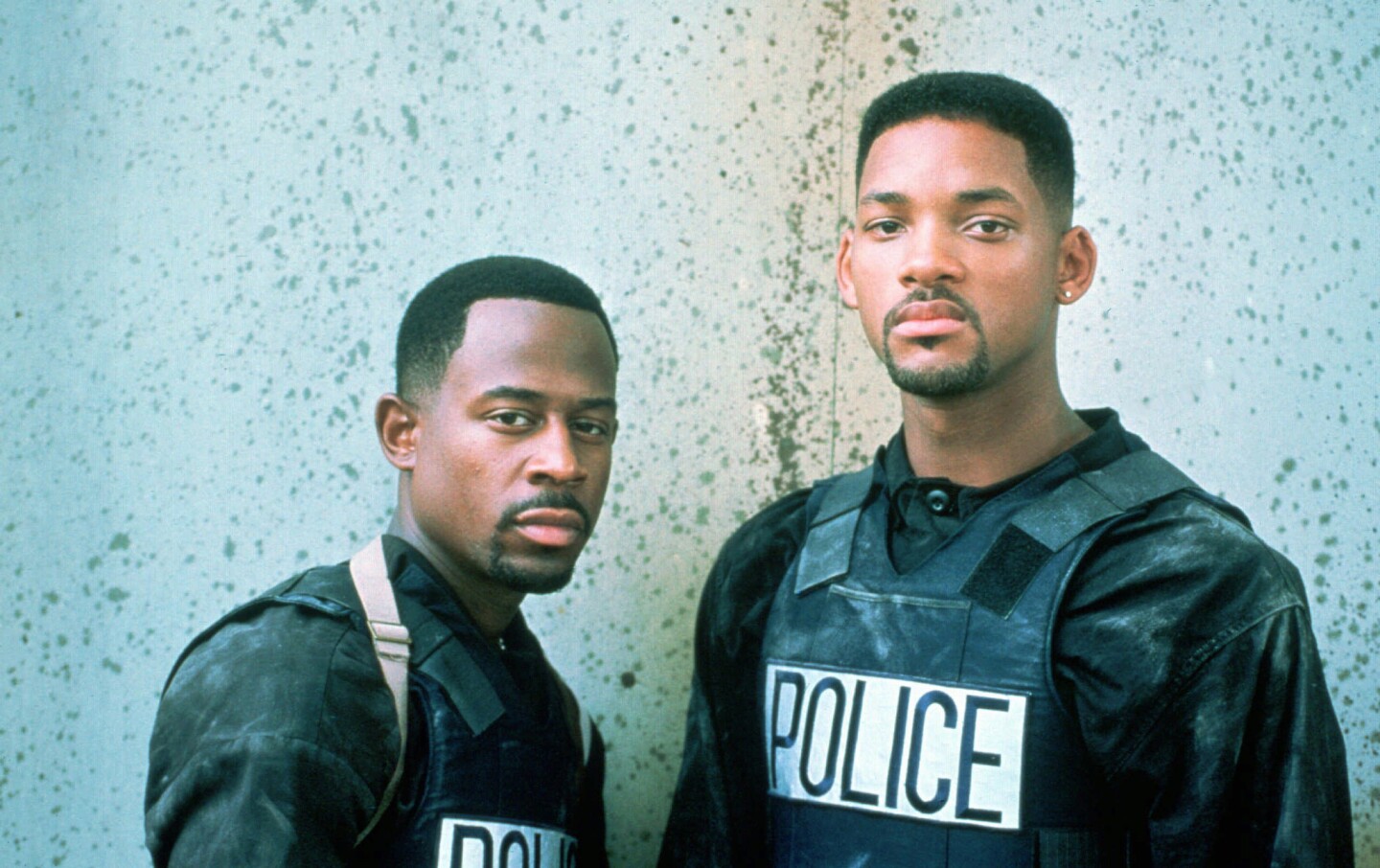 The success of his sitcom led to film work. One of Smith's early major roles was opposite Martin Lawrence as best friends who are detectives in the narcotics division of the Miami PD. The action film grossed over $141 million worldwide. A sequel, "Bad Boys II," was released in 2003.
(Twentieth Century Fox)
Smith's turn as Capt. Steven Hillar, a Marine Corps pilot who helps saves Earth from an alien invasion, cemented his status as a box office draw. The film grossed $306.2 million in the domestic box office.
(Claudette Barius / 20th Century Fox)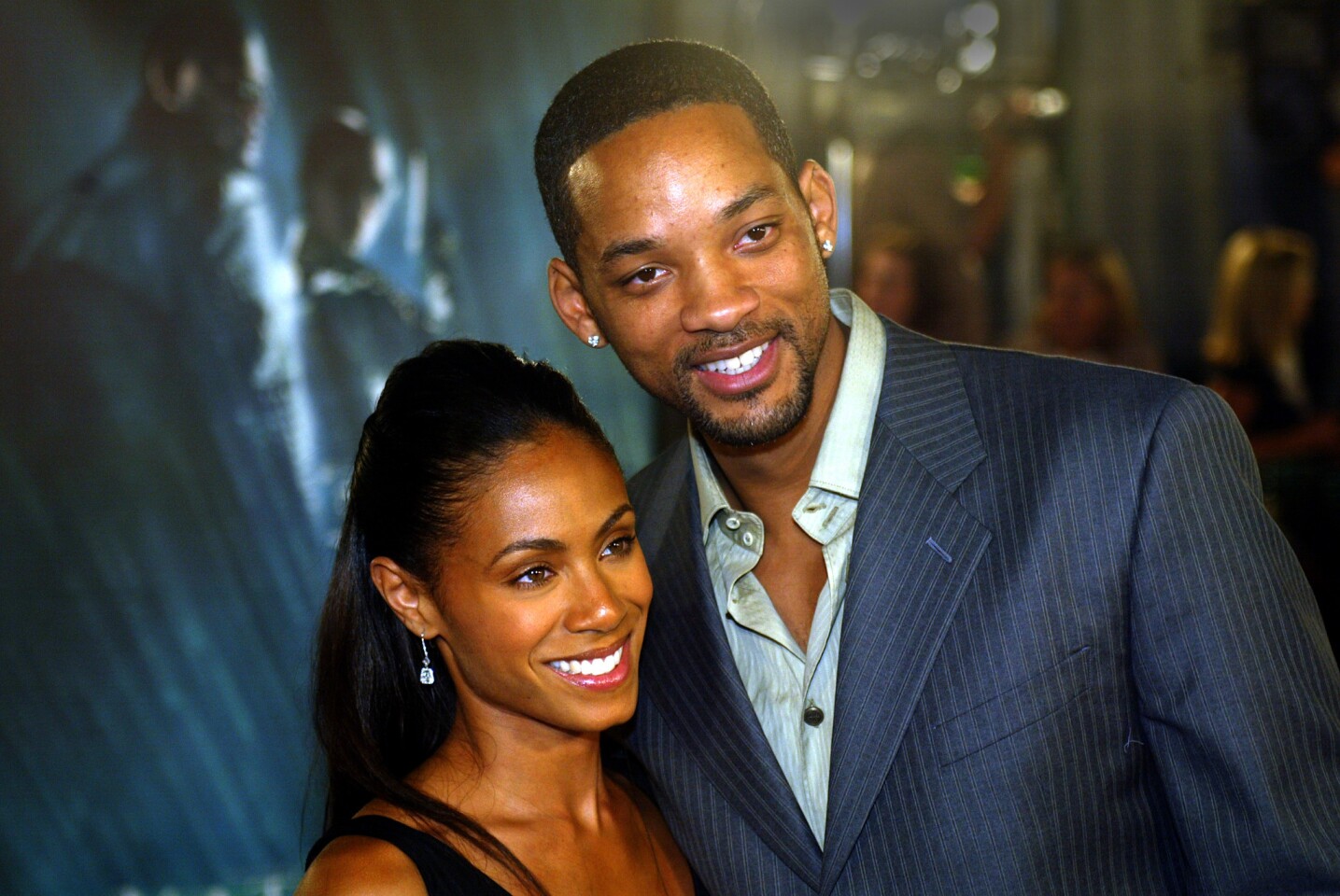 Smith and Jada Pinkett became friends after she auditioned for a role on "The Fresh Prince." The couple wed in 1997 and are parents to Jaden Christopher Syre and Willow Camille Reign. Smith also has a child from his previous marriage to Sheree Zampino, son Willard Carroll III.
(Robert Lachman / Lost Angeles Times)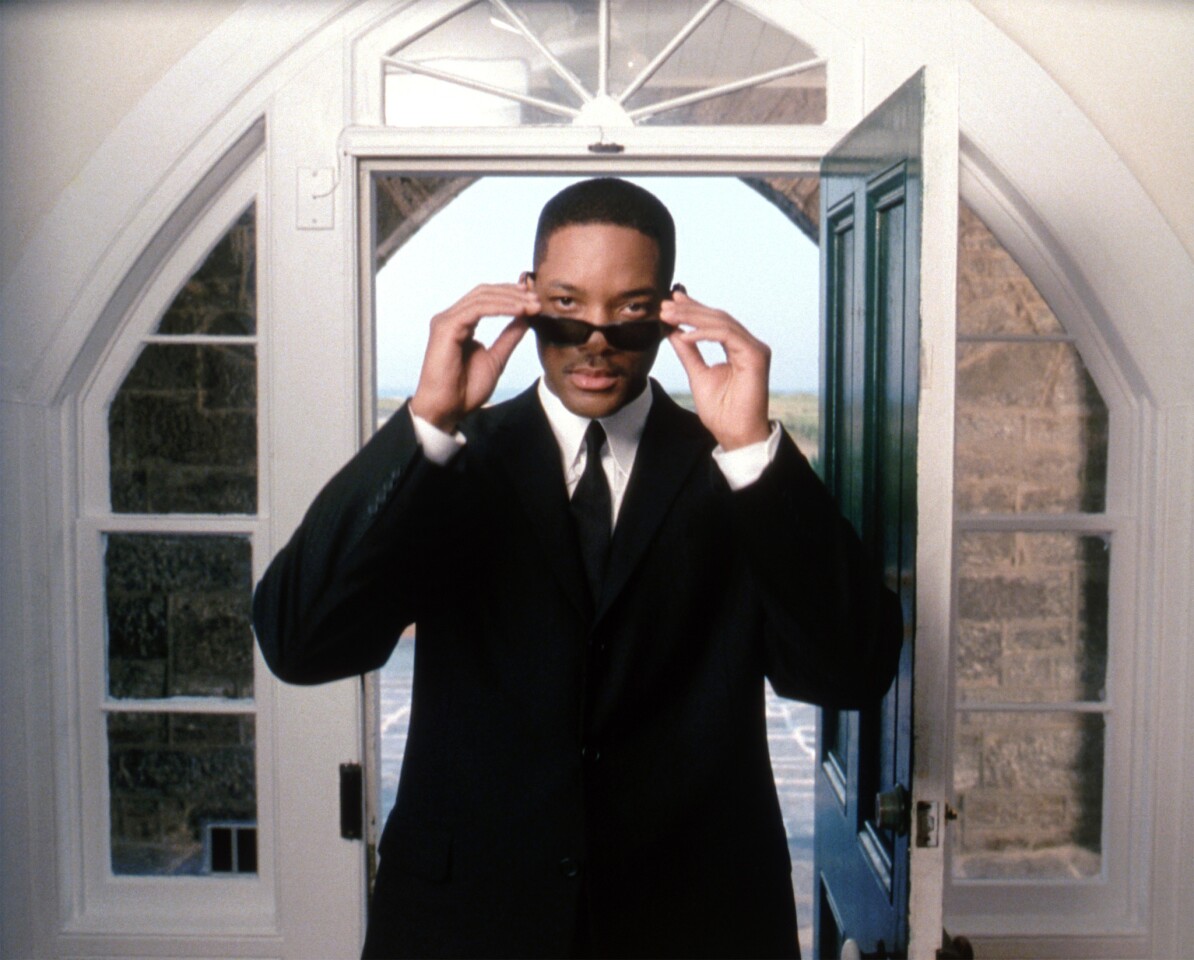 Smith plays Agent J, a former police officer who gave up his identity to partner with Agent K (Tommy Lee Jones) in a secret organization that monitors extra terrestrial life on Earth while hiding their existence from society. The film grossed $589.4 million worldwide and spurred two sequels.
(Columbia Pictures)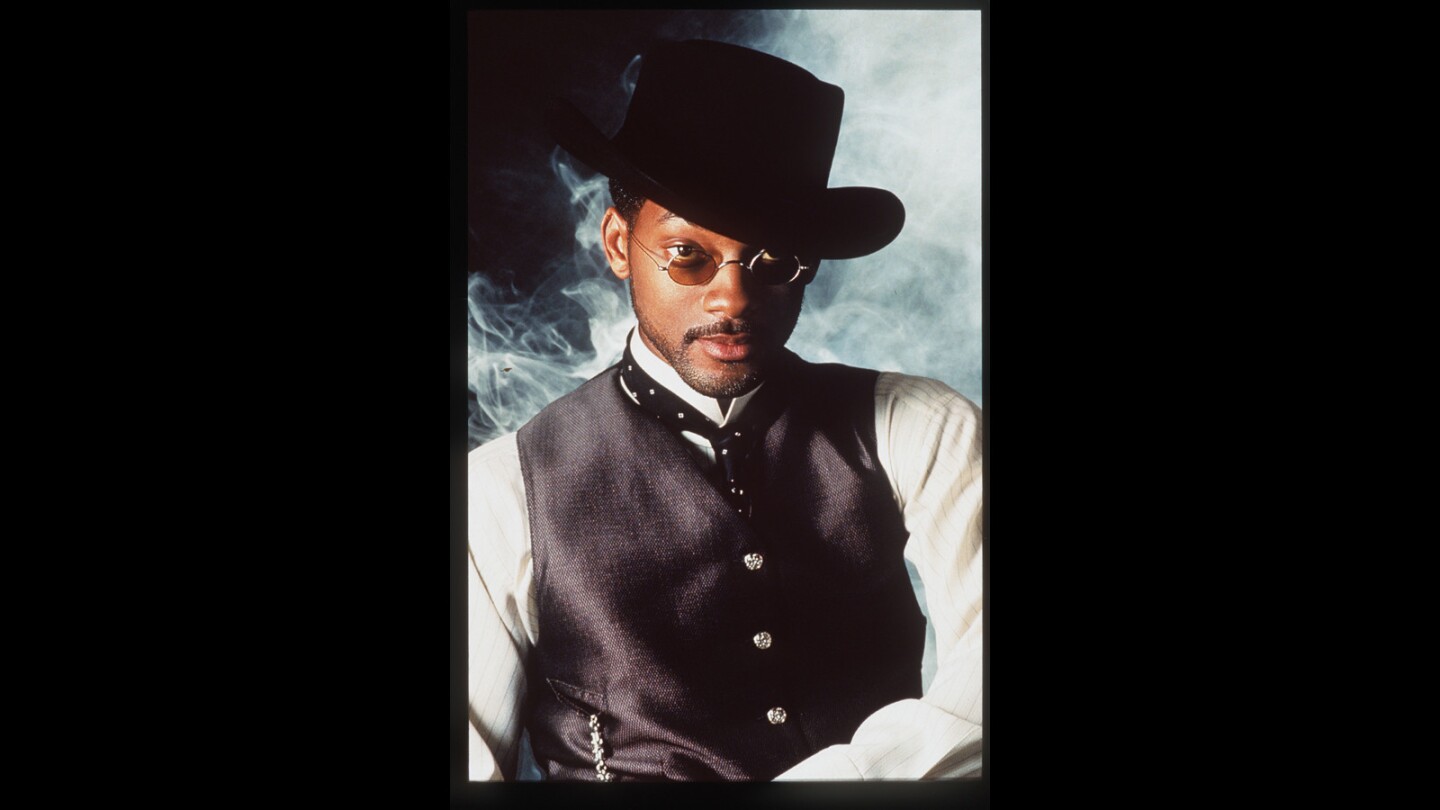 Smith continued his action movie trajectory as Capt. James West in the steampunk western "Wild Wild West." Unfortunately, the film did not match his previous outings, only grossing $222.1 million worldwide on a $170 million budget.
(Warner Bros.)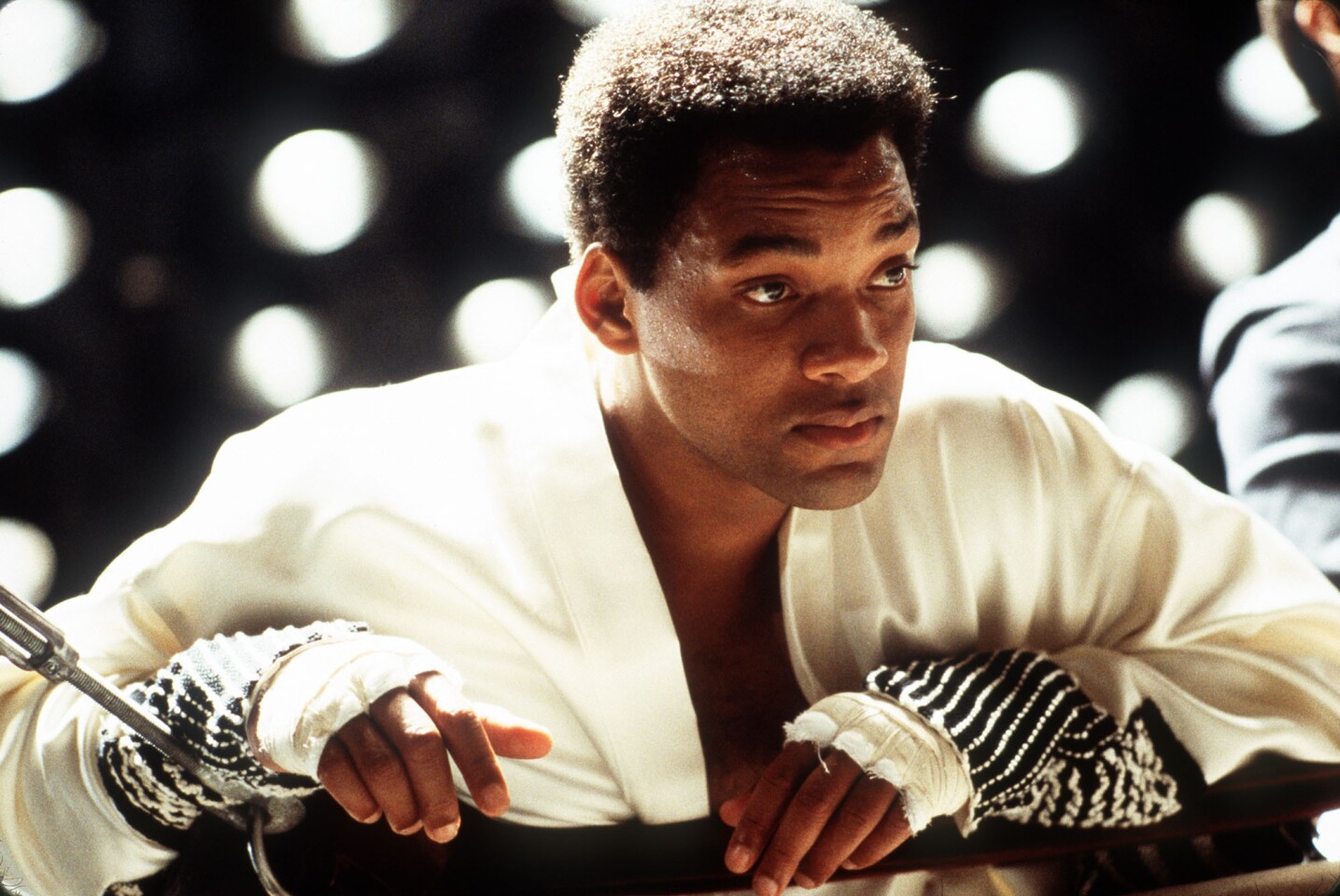 After a slew of action movies and buddy flicks, Smith decided to focus on his dramatic side, taking on the role of champion boxer Muhammad Ali in "Ali." While not a box office success, Smith's acclaimed performance led to his first Academy Award nomination.
(Frank Connor / Columbia Pictures)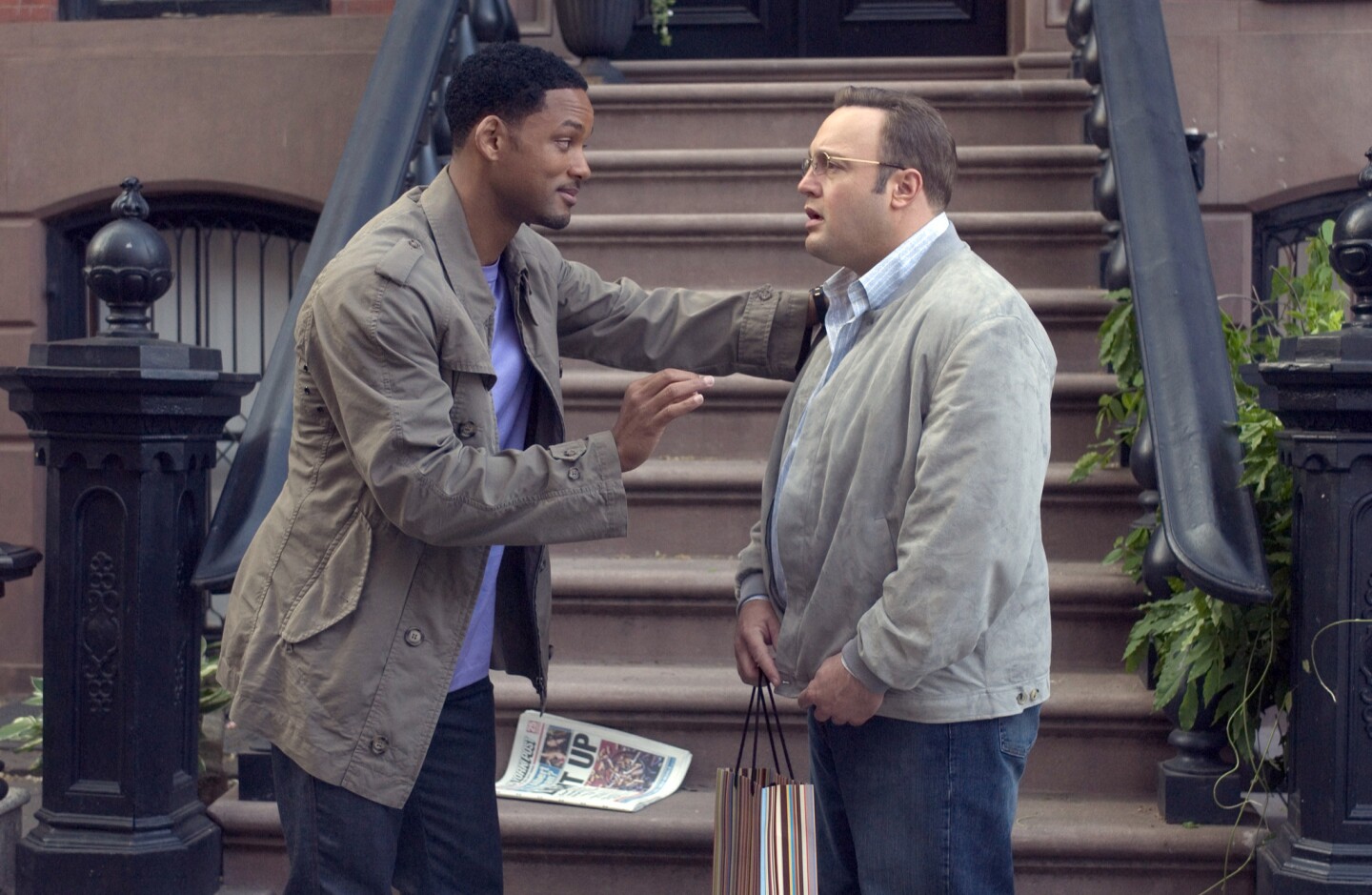 In this romantic comedy, Smith plays the titular "Hitch" -- dating consultant Alex Hitchens -- who assists romantically challenged Albert (Kevin James) woo the woman of his dreams, all while falling for a gossip columnist who is immune to his usual methods of appealing to women.
(Barry Wetcher/ Columbia Pictures)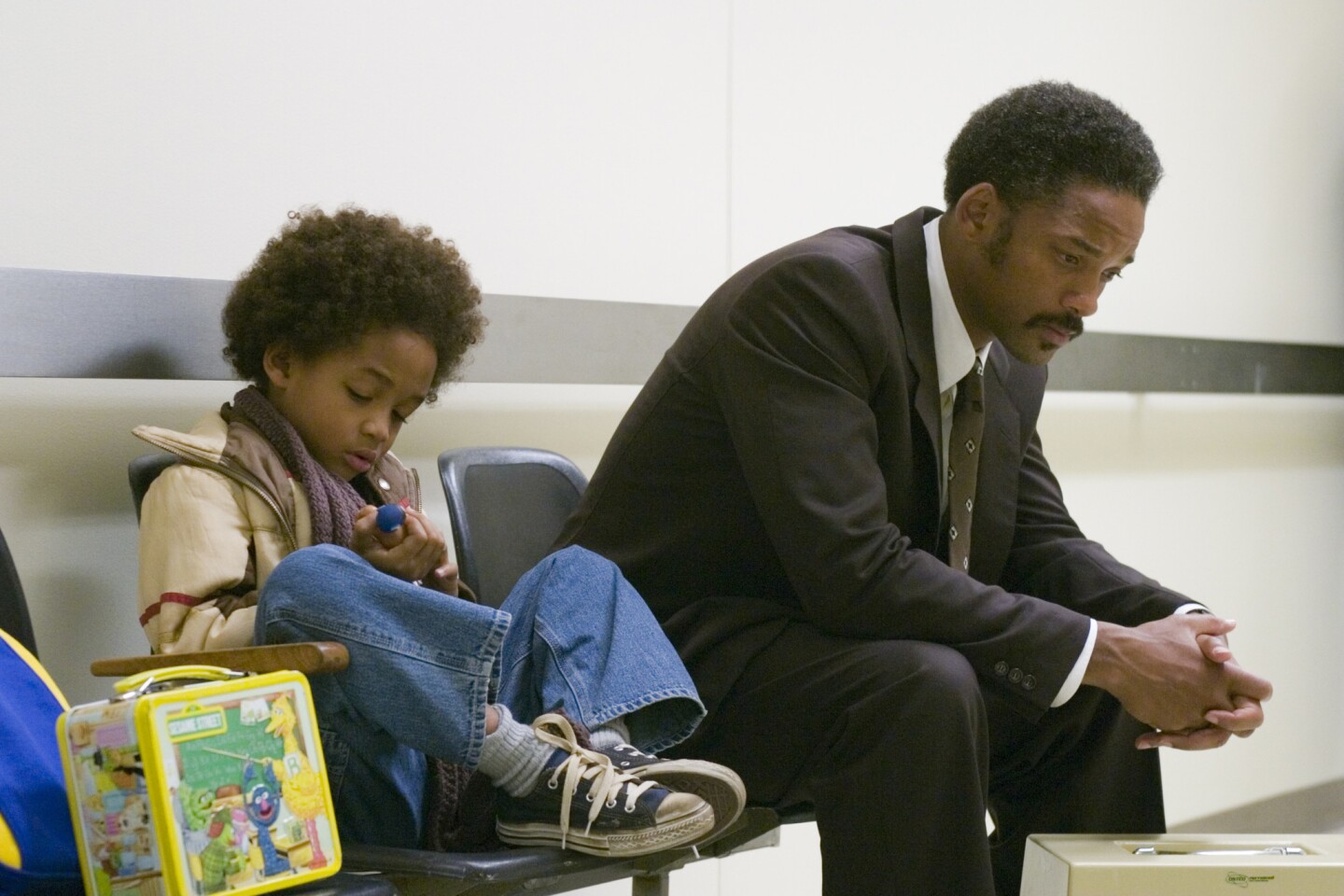 Another one of Smith's more serious roles was in "The Pursuit of Happyness," the true story of a poverty-stricken man and his young son (played by Smith's son Jaden). The film grossed $162.6 million at the domestic box office, and Smith's performance lead to his second Oscar nomination.
(Columbia Pictures)
Smith once discussed his unique bond with Cruise in Men's Vogue, saying: "We push one another to be better. We both homeschool our children, and there's a comprehension of what each of us goes through that everybody else can't understand."
(Kevin Winter / Getty Images)
Smith plays Robert Neville, a former U.S. Army doctor who is the sole uninfected survivor of a virus outbreak that killed most of the population and mutated the rest into nocturnal predators. Neville is trying to develop a cure to the virus. The film grossed $585.3 million worldwide.
(Barry Wetcher S.M.P.S.P. / Warner Bros. Pictures)
Smith plays the titular super-powerd vigilante hero in "Hancock" whose reckless approach (often due to intoxication) to stopping criminals often costs the city millions of dollars in damage. One day he saves a public relations consultant, who then wants to improve Hancock's public image.
(Frank Masi SMPSP / Columbia Pictures)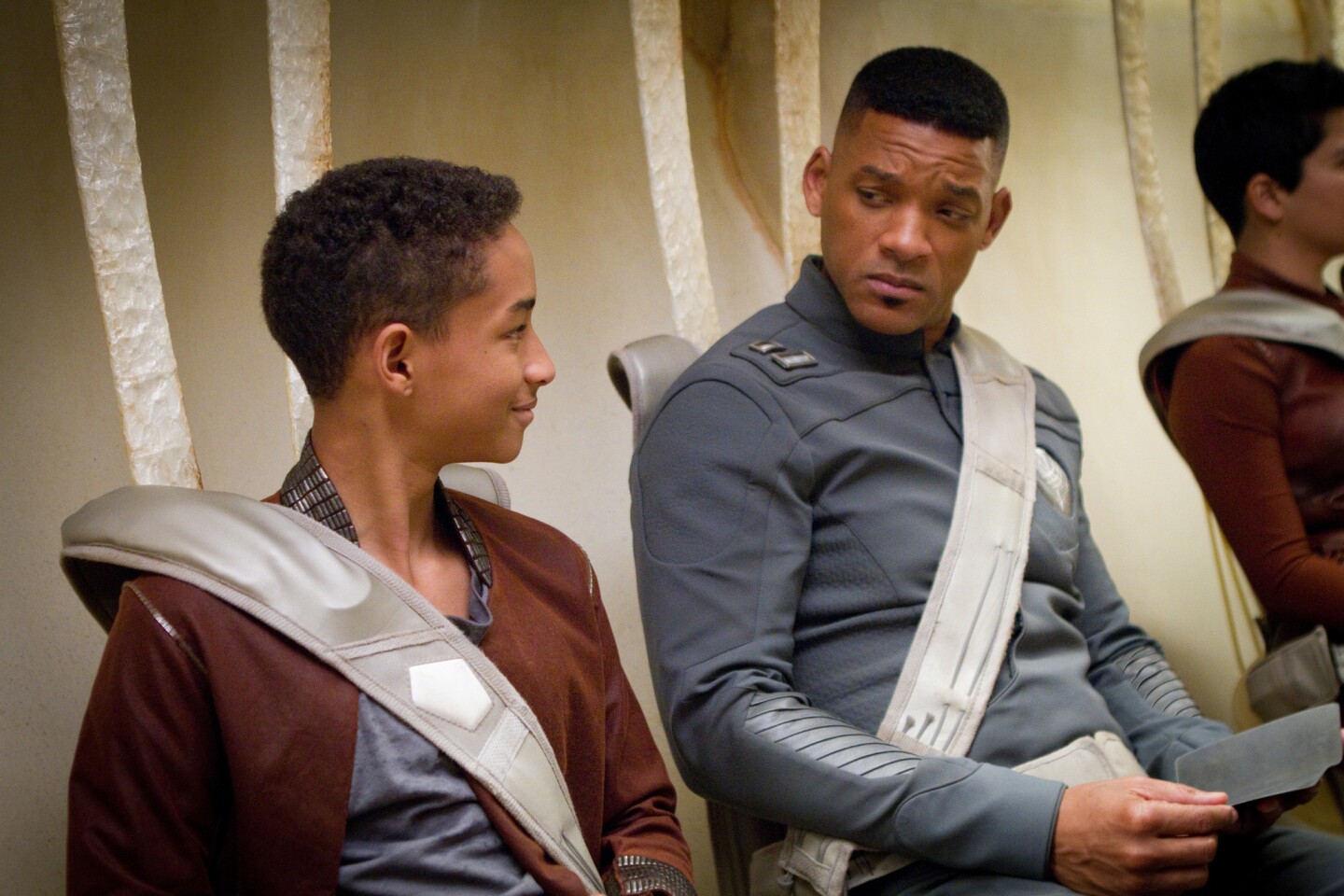 Smith once again stars alongside his son Jaden in this sci-fi film set 1,000 years after humans were forced to evacuate Earth following an environmental catastrophe. The film grossed $60.5 million in the domestic box office and $243.8 million worldwide.
(Frank Masi / Columbia Pictures)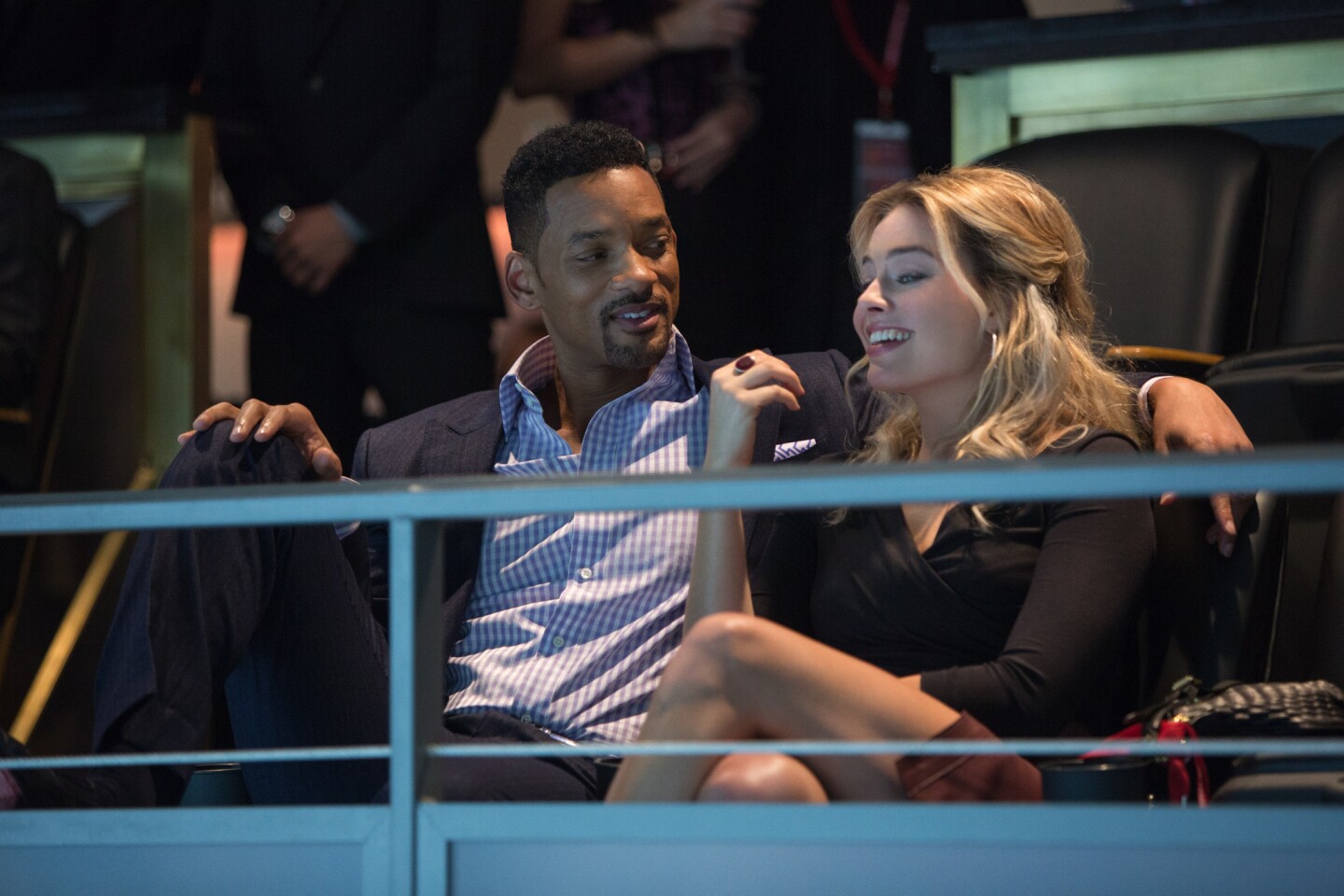 Smith plays seasoned con-man Nicky, who mentors young grifter Jess (Margot Robbie) after he exposes her effort to scam him. The film grossed $18.7 million during its opening weekend.
(Frank Masi / Warner Bros.)