10 Images
Anthony Minghella: Life in pictures
The playwright start
Film director, writer and Oscar-winner Anthony Minghella first made a name for himself writing radio plays. In the early '80s, he started writing for the stage on the fringes of London's theater scene. He had some commercial success in London's West End in 1986 with his play "Made in Bangkok" about the sexual mores of a group of tourists in Thailand.
(SHAUN CURRY, AFP / Getty Images)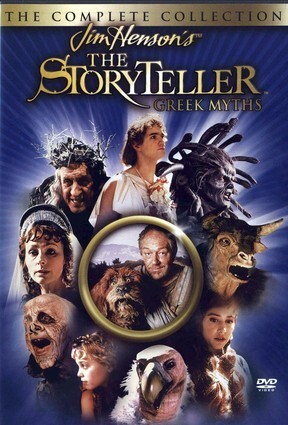 Children's television
Minghella began to work in children's television in the mid- to late '80s. He wrote for the long-running British television series "Grange Hill" and worked with Jim Henson on the cult classic "The Storyteller."
(Columbia Tristar Home Entertainment)
Feature debut
Minghella picked up work writing for the BBC mystery series "Inspector Morse," and was offered his first job to direct one of the episodes in the late '80s. Instead, he chose to direct a made-for-television film he wrote for the BBC called "Truly, Madly, Deeply" with Alan Rickman and Juliet Stevenson. (At the time it seemed like the less high-profile choice). It turned out to be a fruitful decision. In 1990, "Truly, Madly, Deeply," a comedy about love and grief, had its theatrical release and paved the way for Minghella to write and direct more films.
()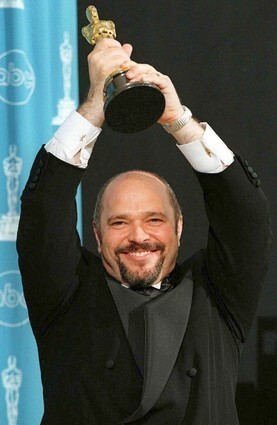 Enter 'The English Patient'
Minghella wrote and directed an adaptation of Michael Ondaatje's novel "The English Patient," about a gravely injured World War II victim who reminisces about the past as he recovers from his wounds. The film, released in 1996, stars Ralph Fiennes, Juliette Binoche, and Kristin Scott Thomas. It won nine Oscars, including best director and best picture.
(HECTOR MATA, AFP / Getty Images)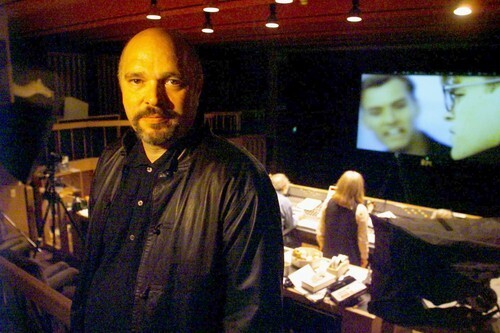 Oscar streak continues
In 1999, Minghella wrote and directed his third feature film, "The Talented Mr. Ripley" with Matt Damon, Gwyneth Paltrow and Jude Law. Based on Patricia Highsmith's book of the same name, the film was nominated for five Oscars, including best adapted screenplay.
(Robert Durell / Los Angeles Times)
Three for three
By the time Minghella released "Cold Mountain" in 2003, Minghella films had become known as sensitive adaptations of literary novels that were often up for Oscar consideration. With a cast full of big names such as Nicole Kidman, Jude Law and Renee Zellweger, "Cold Mountain" was nominated for seven Oscars; Zellweger won for best supporting actress.
(Kote Rodrigo / EPA)
Chairman
Minghella was the chairman of the Board of Governors at the British Film Institute from 2003-2007. The organization promotes appreciation and preservation of English and world cinema. Minghella was appointed to this position by the British Secretary of State, Music, Culture and Sport.
(Andreas Altwein / EPA)
Switching it up
Minghella directed his first opera in 2005 — Puccini's "Madama Butterfly" at the English National Opera in London. The staging was very popular and went on to be performed in opera houses around the world including the season opener of the New York Metropolitan Opera in 2006.
(Ken Howard / Metropolitan Opera)
'No. 1 Ladies Detective Agency'
At the time of his death, Minghella was working on an adaptation of Alexander McCall Smith's novel "The No. 1 Ladies Detective Agency" starring American singer Jill Scott that was due to begin airing on British television just days after his passing. Minghella had shot most of the footage in Botswana, and a 13-part television series had been commissioned by HBO.
(The Weinstein Company)
Death
On March 18, Minghella died in a London hospital as a result of complications from recent and routine cancer surgery, according to his spokesperson. He was 54. He is survived by his wife, Carolyn Choa; son Max, an actor; and daughter Hannah, an executive at Sony Pictures.
(CARL DE SOUZA, AFP/Getty Images)