11 Images
Eleven years of Christmas movie hits and misses at the box office
By Nate Jackson, Times staff writer
For some, the diminishing role of Christmas films over the past decade has been tough to watch. Or, in most cases, not watch. At the end of 2010, it appeared Hollywood was no longer eager to spin classic Noel narratives in new directions. However, this year, Hollywood appeared to get back in the holiday spirit with a couple of high-spirited Christmas offerings. Each year over the past decade has seen at least one Christmas-themed film that somehow set the season's tone -- either through its success or failure at the box office.
Though some
Dr. Seuss
purists had their reservations about a slick Hollywood rendition of "How the Grinch Stole Christmas," many moviegoers were pleasantly surprised by the fantastical slapstick and storytelling in
Ron Howard
's version starring
Jim Carrey
as the pea-green creature who hates Christmas. Piling on the big-budget gloss and a sturdy ensemble of Whos including
Molly Shannon
and
Jeffrey Tambor
, the film garnered more than $260 million in the U.S. and Canada and more than $345 million worldwide.
(Ron Batzdorff / Universal Pictures)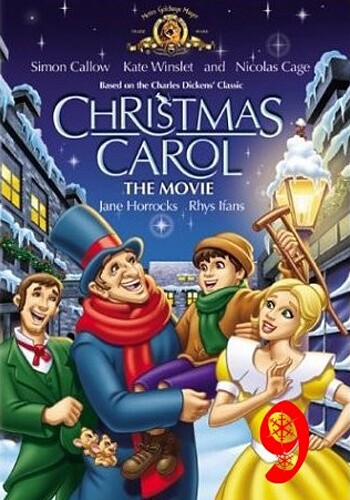 2001 was about as close to a Christmas movie wasteland as you can get. Oh yes, there was a cartoon version of a "Christmas Carol," starring the voices of
Nicolas Cage
alongside British actress
Kate Winslet
and fellow Brit
Simon Callow
, that made its debut in the United Kingdom in 2001. But it didn't get released in the U.S. until 2003 as a DVD release.
(MGM Home Entertainment)
The third installment of the "Friday" franchise stars rapper
Ice Cube
, right, alongside Mike Epps as two slacker cousins -- both working as shopping center security guards -- who try to track down a burglar dressed as
Santa Claus
, who steals rent money and presents on Christmas Eve. Despite premiering at No. 3 in its box-office opening weekend in November 2002 (total gross, $33 million), the hokey story line and cartoonish humor left many devout "Friday" fans with a lump of coal. (Also pictured: John Witherspoon, center, as the father of Ice Cube's character Craig.)
(Tracy Bennett / New Line Cinema)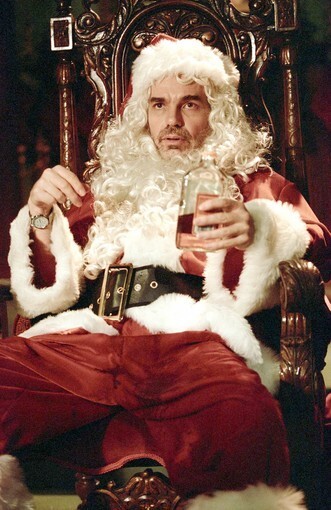 Championed as the signature foulmouthed holiday film of the '00s,
Billy Bob Thornton
plays a dastardly mall Santa with a penchant for hedonism and burglarizing department stores on Christmas Eve. Count it as one of the few Christmas movies people can actually remember seeing in the new millennium. The film totaled $60 million at the box office.
(Tracy Bennett / Miramax Films)
Initially failing to capitalize on the magic of the 1985 children's book by Chris Van Allsburg, "Polar Express" chugged into the box office in 2004, grossing only $23 million in its opening weekend -- far below expectations for such a big-budget adaptation. Starring the voices of
Tom Hanks
and Leslie Zemeckis, the film is a CGI-animated take on the story of a boy who boards a magical train to the North Pole. Despite its disappointing opening, the film resurged quickly, going on to gross more than $160 million domestically, $300 million worldwide, and was repeatedly re-released in
Imax
theaters during the holidays.
(Warner Bros. Pictures)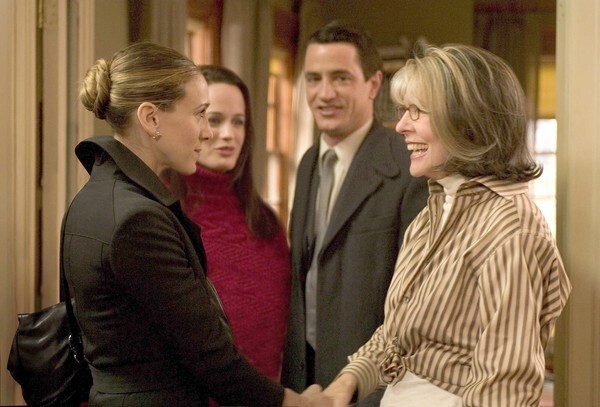 In the category of December rom-coms, "The Family Stone" helped propel the ritual of meeting the parents to a new level of awkward. Starring
Sarah Jessica Parker
,
Dermot Mulroney
and
Claire Danes
, the story of an uptight businesswoman joining her boyfriend for a Christmas weekend with his family of outgoing, comedic oddballs scored well at the box office -- but not so well with critics. It charted at No. 3 in its opening weekend, eventually grabbing $60 million in domestic ticket sales -- not too bad for a film with an estimated production budget of $18 million.
(Zade Rosenthal / 20th Century Fox)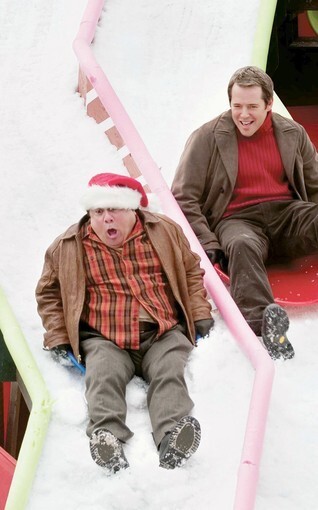 "Deck the Halls," starring Danny DeVito and Matthew Broderick, shows us what happens when two holiday-crazed neighbors go toe to toe for the best Christmas lights display on the block. Unfortunately, someone should have turned the lights out on this movie before it even began. One thing people tend to remember about this holiday flop, which grossed a meager $35 million, is the snicker-worthy buzz DeVito grabbed for the movie by showing up a little more than buzzed on the "View" to promote it.
(Doane Gregory / Regency Entertainment)
"This Christmas," starring Delroy Lindo, Columbus Short and Loretta Devine (pictured at left), garnered solid ticket sales in 2007, despite some mixed reviews, landing at No. 2 at the box office in its opening weekend (behind "Enchanted"). The comedic drama is centered on the Whitfield family and their first family gathering in four years. Written and directed by Preston A. Whitmore II, the film captured audiences with its character-driven soul, PG-13 humor and some vocal cameos by supporting cast member and R&B crooner Chris Brown (right).
(Suzanne Tenner / Screen Gems)
In "Four Christmases," stars Vince Vaughn and Reese Witherspoon play a couple caught in the doomsday scenario of having to visit all four of their divorced parents in a single day. Pulling the No. 1 slot in the box office for two weeks in a row, the film, directed by Seth Gordon, showcased familial holiday hell and all the barfing, pile-driving and heartwarming moments that befell the central characters trying to make it through one chaotic day.
(John P. Johnson / New Line Cinema)
"A Christmas Carol" got an expensive, 21st century face-lift in 2009 with
Robert Zemeckis
' incarnation of the
Charles Dickens
novel starring the voice of rubber-faced funnyman
Jim Carrey
as
Ebenezer Scrooge.
Imax
computer
animation
re-introduced the tale of a grumpy miser compelled to change his ways -- after a spellbinding visit from three Christmas spirits -- to a growing swath of fans who've grown up with the holiday classic. But despite a $200-million production budget, Zemeckis' second 3-D motion-capture holiday film was a let-down, grossing $137 million at the domestic box office.
(ImageMovers Digital LLC / Walt Disney Pictures)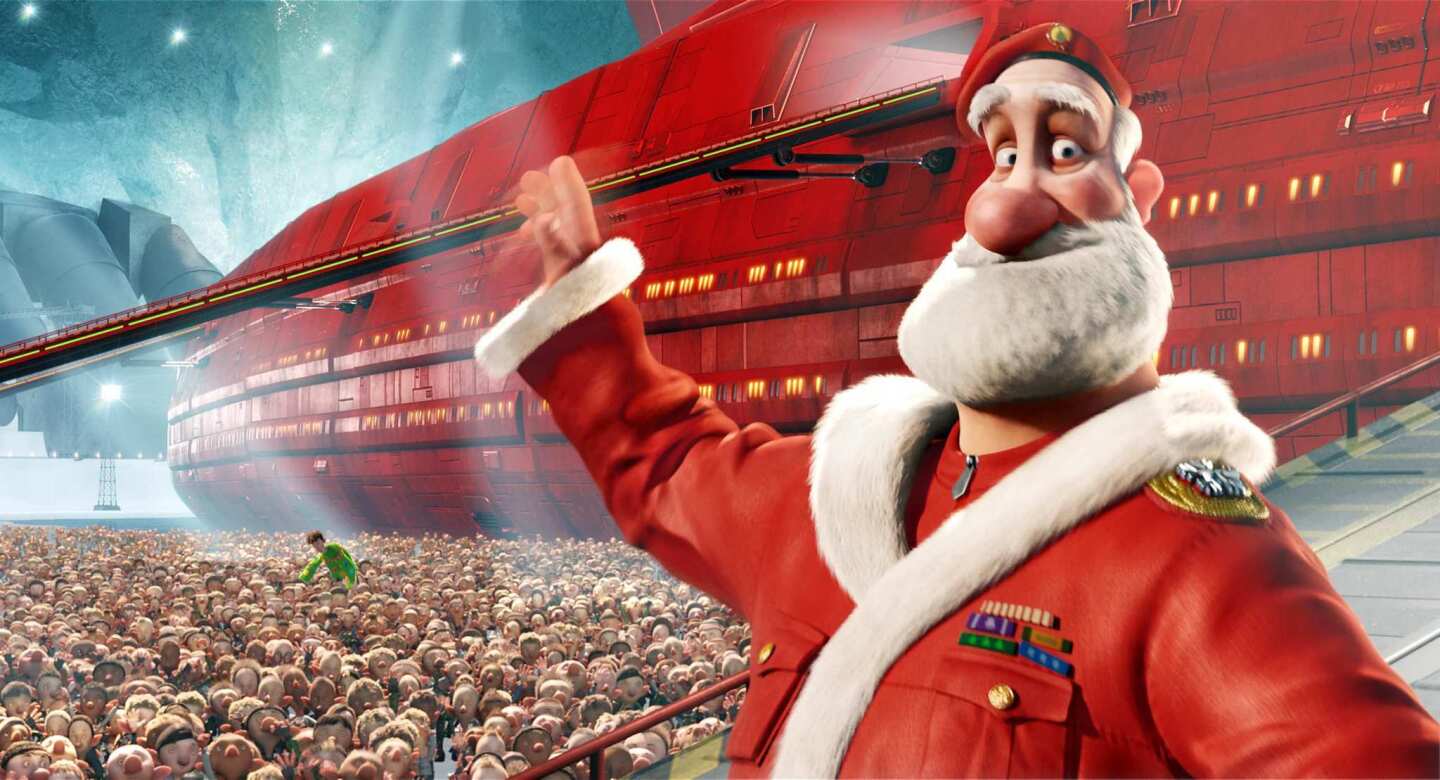 Though it received positive reviews, this computer-animated holiday jaunt from the people behind "Chicken Run" and "Wallace and Gromit" couldn't seem to capture the public's Christmas spirit. Made for a reported $100 million, it has brought in just $91 million worldwide to date.
(Aardman Animations / Sony Pictures Animation)