6 Images
Classic Hollywood: Summer was a different movie season before 'Jaws'
By Susan King, Los Angeles Times staff writer
Besides scaring swimmers everywhere, "Jaws" changed the summer movie landscape.
Before the release of the
Steven Spielberg
-directed thrill ride on more than 400 screens on June 20, 1975, about a great white shark on a feeding frenzy around fictional Amity Island (Martha's Vineyard), the summer blockbuster didn't really exist. The studios' major films, such as "Lawrence of Arabia" and "The Sound of Music," would play in a big city's movie palace sometimes for more than a year before heading to the neighborhood theaters.
The studios knew, though, that the box office was stronger during the summer and released several now-classic movies during those summer months, but they were of a much wider variety than the diet of comic-book, sequel, animated and teen fare we see now. Here's a sampling of some of the seminal movies that were introduced during the summer.
(Universal Studios)
Moviegoers couldn't get enough of superstar heartthrob
Rudolph Valentino
89 years ago in this silent epic in which he plays a bullfighter whose successful career is derailed when he is torn between two women. "Blood" was a huge box-office hit and solidified Valentino's status in Hollywood. But sadly, his success was short-lived; he died four years later at the age of 31.
(Silent Movie Theatre)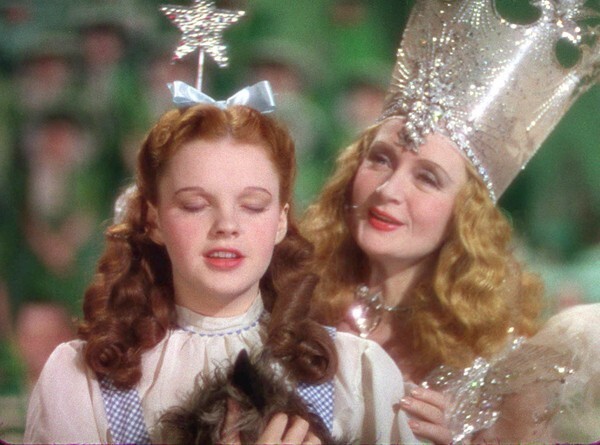 Most moviegoers got their first chance to see Dorothy and the gang in this beloved musical that made a superstar out of
Judy Garland
on Aug. 25, 1939, though it opened earlier that month in a few places, including Hollywood,
New York
and Oconomowoc, Wis. The most expensive MGM production of the time — its budget was a whopping $2.7 million — it didn't recoup its cost until after several reissues.
(Warner Bros. Home Entertainment)
Along with "It's a Wonderful Life," this delightful holiday fantasy is one of the top Christmas movies of all time. Ironically, the film, which won three
Academy Awards
, including one for supporting actor
Edmund Gwenn
, as the
Macy's
Santa Claus
who insists he's the real deal, didn't open during the yuletide season. This "Miracle" arrived on May 2, 1947. It was
20th Century Fox
head Darryl F. Zanuck who insisted it come out during the summer to attract bigger audiences. The studio's promos kept the fact that it was set during Christmas a secret.
(Los Angeles Times)
Movie audiences probably didn't have a clue what to expect if they attended opening day — June 16, 1960 — of this
Alfred Hitchcock
masterwork. Filmgoers were accustomed to being scared by the master of suspense's films, but this black-and-white thriller about an innkeeper, Norman Bates (
Anthony Perkins
), with a mother fixation, was a shock to audiences. It ended up being Hitch's best-known film, and
Janet Leigh
earned
an Oscar
nomination as the ill-fated Bates Motel guest.
(Associated Press)
Roman Polanski
had been living in Europe since the brutal murder by the Manson family of his pregnant wife, actress
Sharon Tate
, in 1969. But he agreed to return to Hollywood to direct this classic, which was released on June 20, 1974. Nominated for 11
Academy Awards
— ultimately winning for
Robert Towne
's screenplay — "Chinatown," set in L.A. circa 1937, starred
Jack Nicholson
as private detective Jake Gittes and
Faye Dunaway
as the mysterious and beautiful Evelyn Mulwray.
(Paramount Pictures)