9 Images
Film-to-TV actresses
More and more, film actresses are making the jump to television. Here's a look at some women who made the leap.
Glenn Close, 'Damages'
A star of stage and big screen, Glenn Close has had her fair share of memorable roles. Iconic turns in "Dangerous Liaisons," "Fatal Attraction" and "The Big Chill" earned her Academy Award nominations. In her latest role on FX's "Damages," she is a shrewd attorney who isn't above manipulation and mind games to get what she wants.
(FX)
Kyra Sedgwick
stars as police chief Brenda Leigh Johnson on TNT's drama,
"The Closer."
She's won over critics with her portrayal of the hard-nosed yet quirky chief with a charming Southern accent. Before earning a Golden Globe for her "Closer" performance this year, she starred in multiple films including "Phenomenon" with John Travolta and "Something to Talk About" with Julia Roberts and Dennis Quaid.
(TNT)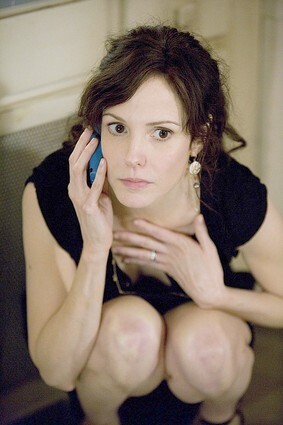 Mary-Louise Parker, 'Weeds'
Before she was a drug-dealing suburban mom on "Weeds," Mary-Louise Parker's film career centered around an abandoned town in Alabama ("Fried Green Tomatoes"), cross-country road trips with found gal pals ("Boys on the Side") and dealing with a serial killer ("Red Dragon").
(Showtime)
Lili Taylor, 'State of Mind'
Working mostly on independent films and theater, Lili Taylor is best known for her turns in "Mystic Pizza," "Say Anything" and "Dogfight." Though she appeared in multiple episodes of "Six Feet Under," she now stars as a brilliant psychiatrist in her own drama series, "State of Mind," on Lifetime.
(Lifetime)
Holly Hunter, "Saving Grace"
Holly Hunter has come a long way since starring as passionate journalist Jane Craig in "Broadcast News." She went on to edgier projects, including the part of a mute pianist in "The Piano" (she won an Oscar for that performance) and beleaguered mom in "Thirteen." She currently stars in TNT's "Saving Grace," playing a fast-living Oklahoma City Police Department detective in need of redemption.
(TNT)
Parker Posey, 'The Return of Jezebel James'
Touted the "Queen of the Indies" by Time magazine, the actress of "Party Girl" and "Best in Show" fame makes her series television debut in "The Return of Jezebel James." Posey plays a successful children's book editor who has it all, but realizes one thing is missing: a baby. When she finds out she is unable to have children, she asks her long-lost younger sister to carry her baby. The show is set to premiere next year on Fox.
(Fox)
Susan Sarandon, 'Rescue Me'
Screen veteran and Oscar-winner Susan Sarandon took time out of her still-busy film career -- she has two films, "Mr. Woodcock" and "In the Valley of Elah," coming out this fall -- to film a four-episode arc for the cable drama "Rescue Me." She continued her streak of playing older women who seduce young men, this time seducing resident stud firefighter, Franco (Daniel Sunjata).
(Kevin Winter / Getty Images)
Sally Field, 'Brothers & Sisters'
Sally Field got her start on TV with "Gidget" and "The Flying Nun" before heading off to the big screen, where she won two Oscars for "Norma Rae" and "Places in the Heart." Now she's back on TV with the series "Brothers & Sisters" in which she plays the widow of a produce distributor and the mother of five brothers and sisters.
(Scott Garfield / ABC)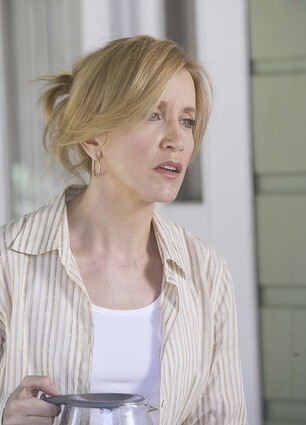 Felicity Huffman, 'Transamerica'
She'd already been the star of the critically acclaimed comedy series "Sports Night" before she started on "Desperate Housewives," but before that she'd had a long history of film and TV credits. In 2006, she was nominated for the best actress Oscar for her work in the sex-change drama "Transamerica," but she continued her work on TV.
(Danny Feld / ABC)