What you didn't see during the commercial break
"Take a breather. You're free. It's a long show. Let's be present," Kevin Hart jokingly urged his table guests during a commercial break. His seatmates, Olivia Wilde and Jason Sudeikis, laughed and Hart returned to his iPhone -- which was plugged into a backup charger. He needed it after live streaming his trek down the red carpet on Facebook.
Even though nearly every lady -- and some dudes -- at the Globes had their makeup professionally done, L'Oreal was still offering free touchups in the ladies room. Mini tubes of lip gloss and cans of hair spray were available to all, though most women seemed to want a quick pondering. Jenna Dewan Tatum even stole a few cotton swabs to pack in her clutch for later. "I've gotta go find my husband," she exclaimed, running out.
Jane Fonda seemed a tad bored during one break, reading categories out of her program. Bryan Cranston, meanwhile, got out of his seat to schmooze, chatting with Kate Hudson and studio chief Ron Meyer. They were all seated in the "pit" -- the prime area for celebs who cameras train their lenses on throughout the night. Not as lucky? Kate Bosworth, who was straining her neck to see from her seat at the very back of the room.
Rachel Bloom for actress in a TV series, comedy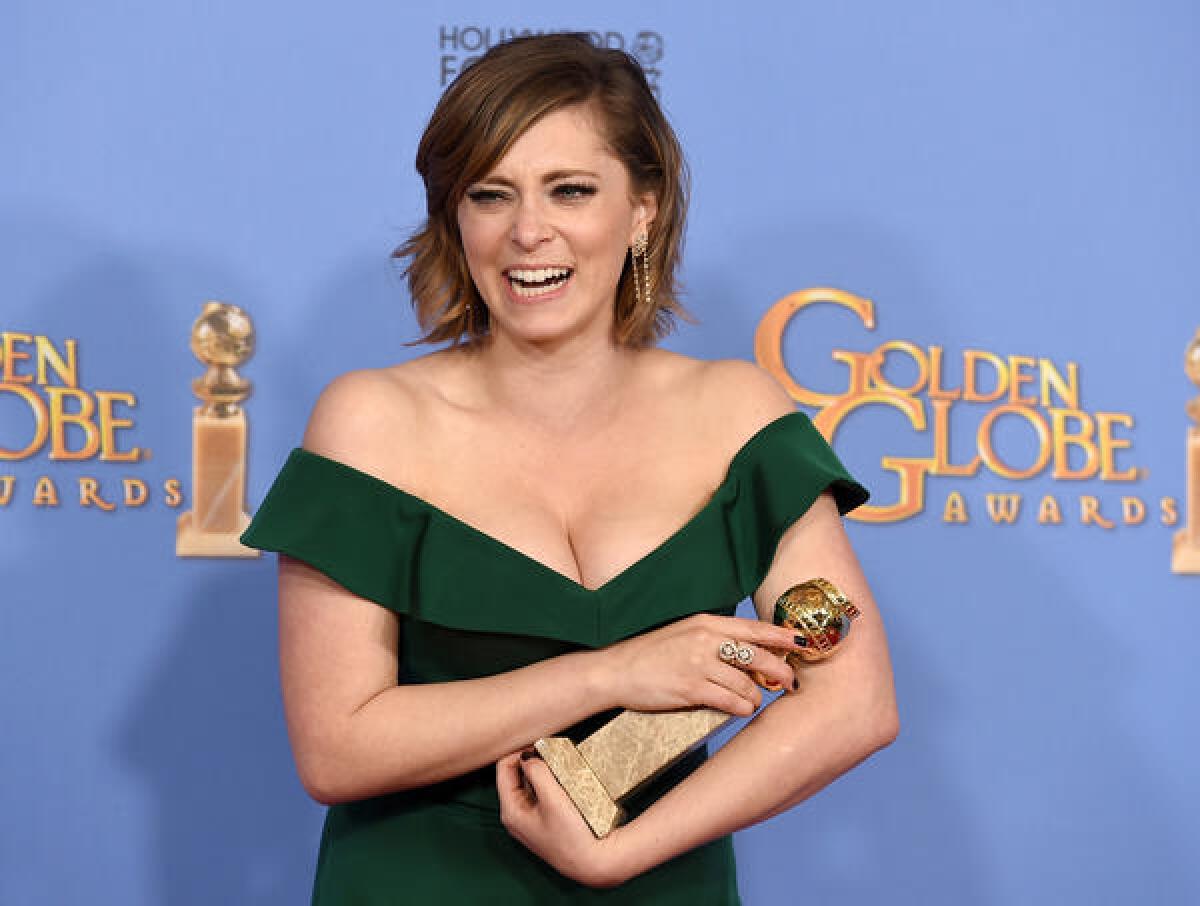 Bloom won for her role in "Crazy Ex-Girlfriend" | Review | Interview
Also nominated:
Jamie Lee Curtis, "Scream Queens" | Review
Julia Louis-Dreyfus, "Veep"
Gina Rodriguez, "Jane the Virgin"
Lily Tomlin, "Grace and Frankie" | Review