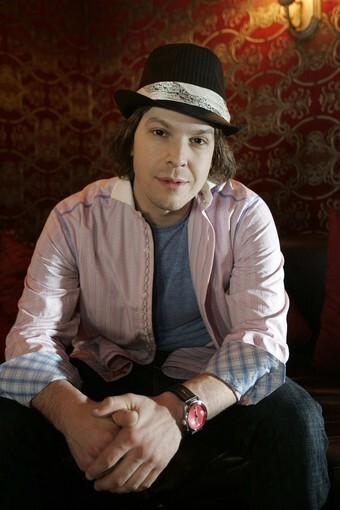 11 Images
Hollywood Headlines: A crazy week in review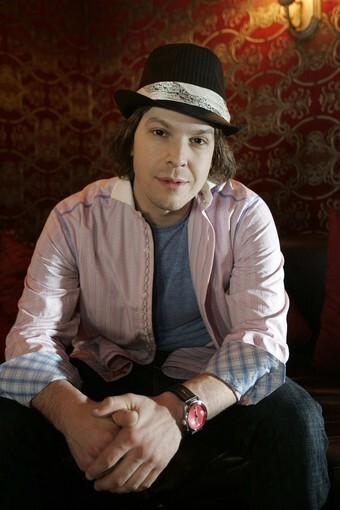 Gavin DeGraw is
on the mend
after being attacked and beaten in
New York
. If that wasn't bad enough, the "I Don't Wanna Be" singer was hit by a cab after the scuffle. The whole ordeal unfolded around 4 a.m. after DeGraw parted ways with some drinking buddies in New York's
East Village
and left him with a concussion,
broken nose
, black eyes, cuts and bruises.
(Frank Franklin II / Associated Press)
The Palin family has a new addition,
baby Kyla Grace
. The little tyke is the daughter of
Sarah Palin
's son Track and his wife Britta, who married in June. The Palins are keeping quiet about the baby news (no rogue Tweets from Nana Palin), but Kyla's maternal grandmother Elizabeth Hanson did tell Radar Online, "Kyla Grace is great. She's beautiful."
Photo from left: Britta's parents Duane and Elizabeth Hanson with Britta, Track, Sarah and Todd Palin.
(Associated Press / Palin family)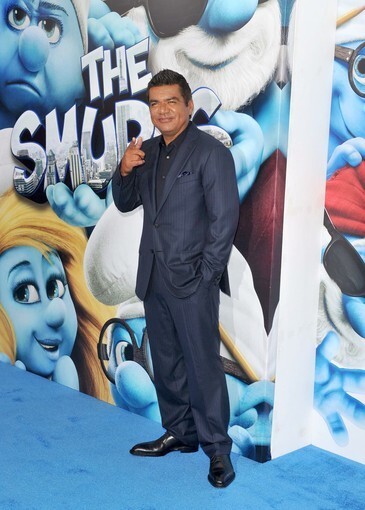 George Lopez
got his walking papers from
TBS
this week,
bringing an end to his late-night talk show
"Lopez Tonight."
The comedian will surely land on his feet, with lots of big plans lined up after the show. He told the "Lopez" audience on Wednesday, "like every TV star before me, I'm gonna find some crack. I'm gonna get on the pipe. Lose that unwanted 110 pounds I've been wanting to lose."
(Jason Szenes / EPA)
Don't hold your breath for a
muppet marriage between Bert and Ernie
-- it's not gonna happen, even if gay marriage is legal in
New York
. Despite pressure from fans for the puppets to wed,
"Sesame Street"
posted a statement on
Facebook
stating, " Even though they are identified as male characters and possess many human traits and characteristics (as most Sesame Street Muppets do), they remain puppets, and do not have a sexual orientation."
(Via Internet)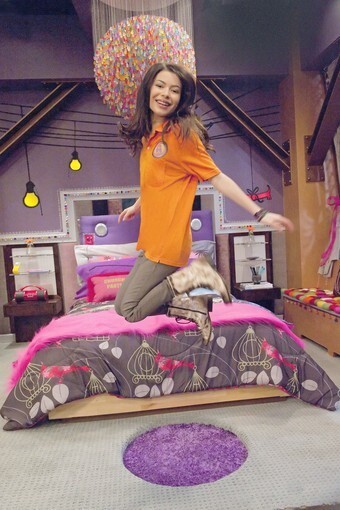 Miranda Cosgrove
suffered a broken ankle on Thursday when her
tour bus hit an overturned semi truck
. The
"iCarly"
star was one of seven hurt in the crash, and she has canceled her "Dancing Crazy Summer Tour" until further notice.
(Lisa Rose / Nickelodeon)
Kanye West
just can't stop putting his foot in his mouth. This time the controversial singer told a crowd of 40,000 at England's Big Chill Festival that he can
relate to Hitler
. "I walk through the hotel and I walk down the street, and people look at me like I'm ... insane, like I'm Hitler. One day the light will shine through, and one day people will understand everything I ever did." One day, but for now, they are just booing.
(Abdeljalil Bounhar / Associated Press)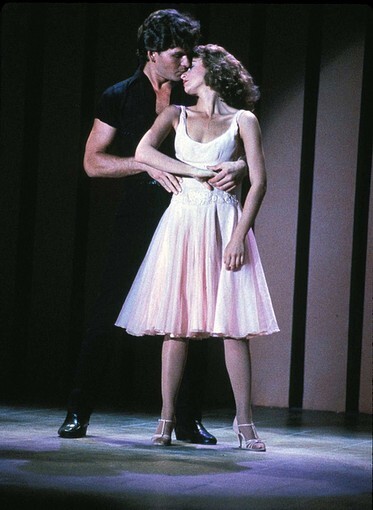 News of a
"Dirty Dancing"
remake was met with a resounding groan, but director Kenny Ortega (who choreographed the original) has at least one fan on his side:
Jennifer Grey
.
The actress, who played Baby
opposite
Patrick Swayze
's Johnny in the film, tweeted, "I love @Kennyortega and trust that he will do something special #DirtyDancingRemake." Of course, a reboot of the wildly successful love story of a sheltered teen who falls for a dancer while on vacation can't be all bad. Click to find out
why it might actually work
.
(Associated Press)
The haters have spoken, and if there is one person America can't stand, it is
Casey Anthony
. No surprise there, considering the uproar after she was found not guilty of the abuse and murder of her daughter Caylee. But she's not the only mom who made the hated list in a recent poll: Octomom Nadya Suleman came in at No. 3. Click to find out who else
America is hating on
.
(Getty Images)
A first look at
Anne Hathaway
in her "Dark Knight Rises"
Catwoman suit
left fans lukewarm, but the actress urges Batman devotees to stop their worrying. "What I am happy to say is, if you didn't like the photo, you only see about a tenth of what that suit can do," she promised. "And if you did like the photo, you have excellent taste."
(Warner Bros.)