10 Images
The perils of Jodie Foster
By Susan King, Los Angeles Times Staff Writer
Sure, Jodie Foster's won two Academy Awards (for "The Accused" and "The Silence of the Lambs"). Speaks fluent French. Graduated from Yale. Directed feature films. And scored numerous times at the box office.
But poor, poor Jodie. Moviegoers love seeing her play someone in peril. She's been raped several times in the movies, fought off thugs invading her house, scrambled around a plane with dogged determination in order to find her missing child and kicked more butt than Jackie Chan and Jet Li combined.
Even in her latest film, the family adventure "Nim's Island," which opens Friday, her character, novelist Alex Rover, finds herself thrust in several dangerous situations.
Here's a look at the "Perils of Jodie":
Read the
(Fox Walden)
"Nim's Island"
The character:
Adventure novelist Alex Rover
The peril:
Life. Though Alex writes dashing adventure novels featuring an Indiana Jones-type hero, also named Alex Rover, she is actually a panic-stricken agoraphobic who spends her time holed up in her San Francisco apartment, where she eats only a particular brand of canned soups, obsessively uses hand sanitizer and becomes hysterical at the sight of a spider.
Alex is forced to leave the confines of her safe existence to help a little girl named Nim (Abigail Breslin), who lives on an isolated island paradise in the South Pacific with her biologist father (Gerard Butler), after Alex learns that Nim's father has been lost at sea. Alex must bring herself to get on a plane, endure a treacherous helicopter ride in a monsoon and steal a boat in order to make it to the island. And one more thing: She learns to eat worms.
(Fox Walden)
"The Brave One"
The character:
Erica Bain, a sophisticated New York radio talk-show host with a hunky doctor boyfriend (Naveen Andrews)
The peril:
Sort of a "Jodie does 'Death Wish.' " In Neil Jordan's gritty thriller, Erica finds her perfect world destroyed after she is mugged and badly injured -- her boyfriend is murdered in the attack -- by a group of thugs in Central Park. Not being able to cope with the world outside of her apartment, she fears everyone and everything, so much so that she buys a gun and begins to practice at a shooting range. One late evening at a convenience store, she ends up killing a robber to save the life of his intended victim. Erica finds herself becoming addicted to her new role as vigilante killer.
(Abbot Genser / Warner Bros. Pictures)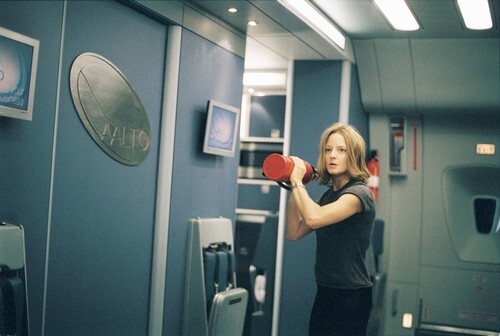 "Flightplan"
The character:
Kyle Pratt, a jet propulsion engineer
The peril:
Kyle and her daughter are flying across the Atlantic aboard a plane she had helped design. In the hold of the plane is the coffin of her husband, who died as a result of a fall. Others believe he committed suicide. After she wakes from a nap on the plane, her young daughter, Julia (Marlene Lawston), is nowhere in sight. The captain (Sean Bean) and in-flight air marshal (Peter Sarsgaard) suggest that Kyle is having emotional problems -- Julia's name isn't on the passenger list and her backpack and boarding pass aren't anywhere to be found. But hell hath no fury like a mother scorned. Not only does she take on the captain and the marshal, Kyle also ends up playing cat and mouse with the crew as she investigates every inch of the plane in order to find her daughter. There's good reason why Kyle can match wits and brawn with the guys: The role was originally written for Sean Penn.
(Ron Batzdorff / Touchstone Pictures)
"Panic Room"
The character:
Meg Altman, a wealthy, recently divorced woman who is spending her first night with her teenage daughter (Kristen Stewart) in a massive Manhattan brownstone complete with a so-called panic room
The peril:
Home invader Burnham (Forest Whitaker) has heard of tales that the former owner hid millions of dollars in the house, so he brings his partners (Jared Leto and Dwight Yoakam) with him to get in, find the money and make a quick exit. They have no idea that there is anyone in the house. Resilient Meg protects herself and her daughter with the veracity of a mother grizzly against the three squabbling robbers. Guess who wins? Coincidentally, Foster was pregnant during the film's production.
(Merrick Morton / Columbia Pictures)
"Nell"
The character:
Nell, a modern-day wild child, now wild woman, lives in the wilderness in North Carolina in an isolated cabin and speaks her own form of language. Nell, whose mother recently died, romps around the forest with -- literally at times -- naked abandon.
The peril:
Civilization arrives in the form of a handsome doctor (Liam Neeson) who wants to observe Nell in her "natural" surroundings. But medical authorities want to hospitalize her. Neeson's Dr. Lovell receives a stay of three months to extend his observation. But joining the observation is a young shrink (Natasha Richardson) who's monitoring Nell's behavior with her video camera. When the media get wind of Nell, she is brought into town, where she goes into a near catatonic state after being put in a hospital. A trial ensues after Lovell gets her out of the hospital. Will civilization win? Or will Nell be allowed to go back to her innocent, wild life?
(Andrew Cooper)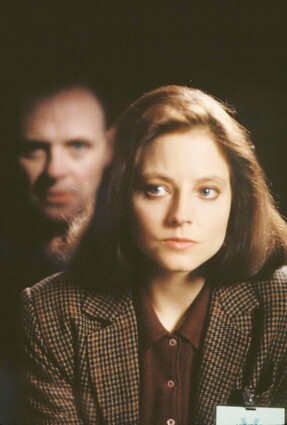 "The Silence of the Lambs"
The character:
Clarice Starling, a plucky young FBI trainee
Clarice is sent to question Hannibal Lecter (Anthony Hopkins), a brilliant doctor who is behind unbreakable plexiglass in prison because he's a serial killer who loves to eat his victims. Clarice's bosses believe he may have information on how to find another mass murderer nicknamed Buffalo Bill, who skins his victims. So not only does Clarice have to play increasingly complex mind games with Lecter, but she also finds herself in harm's way while trying to capture Buffalo Bill.
(MGM)
"The Accused"
The character:
Sarah Tobias, a working-class woman who is considered promiscuous
The peril:
Sarah has a fight with her live-in boyfriend, who is a drug dealer. She goes to a bar, drinks too much, does an erotic dance on a jukebox and begins flirting with a patron. She is brutally ganged-raped at the bar -- her attackers are cheered on by drunken frat boys and townies. The assistant district attorney (Kelly McGillis) who is assigned to her case discovers the many skeletons in Sarah's closet and agrees to reduced charges to "aggravated assault," despite Sarah's shock and feeling of betrayal. Sarah persuades the assistant D.A. to take the men who goaded on the rapists in the bar to trial. The film's tag line: "The first scream was for help. The second is for justice."
()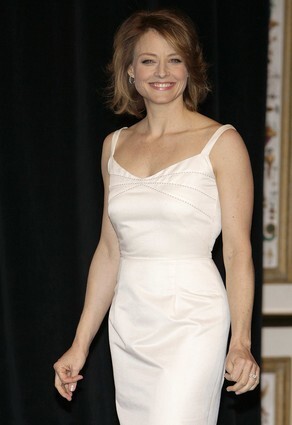 "Five Corners"
The character:
Linda, a young woman working in a pet shop in the Bronx neighborhood of Five Corners in 1964
The peril:
The evil Heinz (John Turturro), who has been doing time in the state pen for attempting to rape Linda, returns to the neighborhood and sets his sights back on her.
(Jae C. Hong / Associated Press)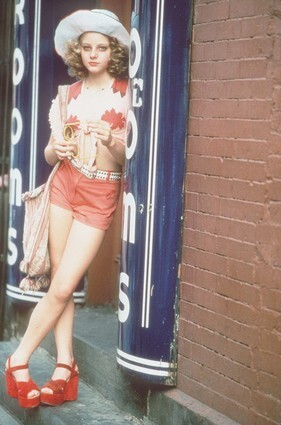 "Taxi Driver"
The character:
Iris, a tough 12-year-old New York prostitute
The peril:
Her pimp, Sport (Harvey Keitel), is about as vicious and brutal as they come. Then, Travis Bickle (Robert De Niro), a Vietnam vet, decides to becomes Iris' savior.
(Columbia TriStar Home Video)