9 Images
The Jonas Brothers and artists who don't act their age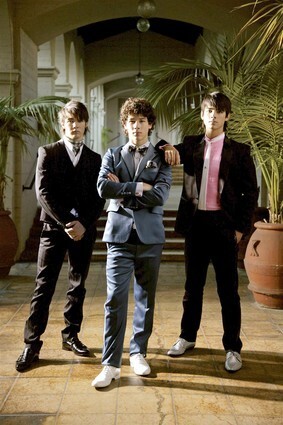 By Todd Martens, Los Angeles Times Staff Writer
The
Jonas Brothers
are growing up. And not just because they're penning
ballads about medical conditions
.
The release of the band's "A Little Bit Longer" on Tuesday is expected to be one of the biggest albums of the year. It follows two months after the top-10 debuting soundtrack to "
Camp Rock
," in which the Disney pop trio sang the showcase song.
The act's latest single, "Burnin' Up," is already a top-20 hit, and recently sold more 100,000 digital downloads in one week. These numbers aren't kid's stuff. And the Jonas Brothers aren't exactly "Mmm-bopping" around when it comes to their songs, either.
Sporting dapper, grown-up suits, the Jonas Brothers sometimes come off as if they're playing a part. Just check "Burnin' Up," with lead Jonas, Joe, straining his vocals in an effort to force some rock 'n' roll grit to grow out of his adolescent pipes. Or the video, in which the band dons the role of Bond-like spies and runs around in an adult fantasy land.
And we haven't even mentioned the lyrics, in which the boys are ogling a woman in a red dress and high heels. It's not exactly risque, but it's a bit removed from
Miley Cyrus
' "Breakout," in which the singer is still grappling with teen issues, like, say, getting up at 8 a.m. for school (it's "crazy," she tells us).
Indeed, the Jonas Brothers seem eager to grow up. But in rock 'n' roll, it's usually the other way around, with artists forever struggling to hang onto their youth. We take a look at some albums in which artists may not exactly have acted their age.
(Dick Clark Productions)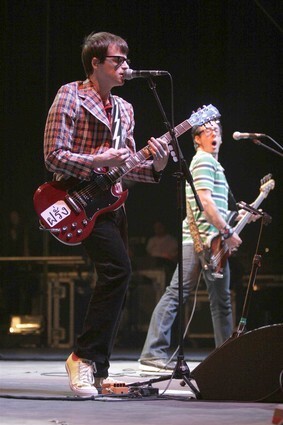 Weezer
Album:
Self-titled, June 2008
Age-range at the time of release:
Late 30s/Early 40s
Age captured by the album:
18
Evidence:
Lead singer Rivers Cuomo is screaming "Everybody Get Dangerous" on the act's latest album, but it's not a mid-life crisis that's bringing him down. He's simply reminiscing about living in his parent's house and watching his friends toilet-paper houses. And "Troublemaker" goes even further, with Rivers championing chocolate ice cream and dissing his high school text books. And tossing in a Rogaine reference in lead single "Pork and Beans" can't disguise that the band is clearly stuck in high school.
(Myung J. Chun / Los Angeles Times)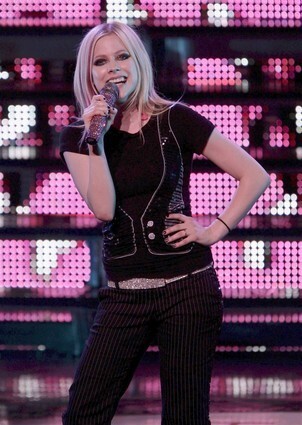 Avril Lavigne
Album:
"The Best Damn Thing," 2007
Age at the time of release:
22
Age range captured by the album:
14-15
Evidence:
When she was singing "Sk8er Boi" in 2002, Lavigne was squarely capturing her teenage audience. She tried to get a little deeper in 2004 with "Under My Skin," an album that downed-down the fun, and instead captured the burden of one's late-teenage years. One, therefore, may have expected the recently married Lavigne to keep maturing for last year's "The Best Damn Thing." Instead, she regressed. The album was marked by cheerleading anthems such as the title track and "Girlfriend," catty, locker-room numbers about boys.
(EPA)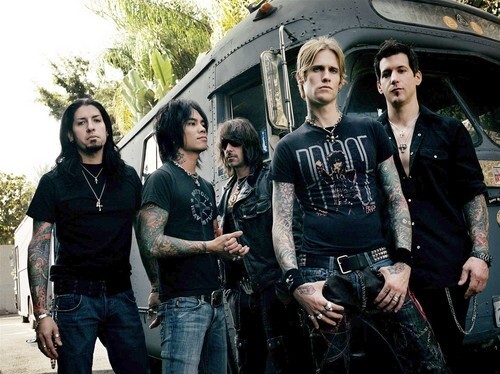 Buckcherry
Album:
"15," 2006
Age at the time of release:
Singer Joshua Todd, mid-30s
Age range captured by the album:
A 15 year-old boy, in 1989.
Evidence:
When Motley Crue released "Saints of
Los Angeles
" earlier this year, at least it had a reference or two to divorce lawyers. No such sign of, ummm, maturity in Buckcherry's "15." Its tales of drinking and debauchery play out like post-puberty fantasies, where credit-card-less characters ride the subway around
New York
looking for tail ("Brooklyn"), and the songs sound as comfortable in pool-halls today as they did 20 years ago.
(Eleven Seven Music)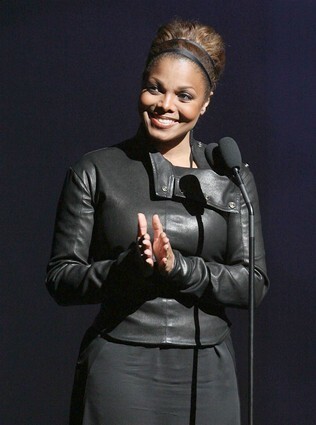 Janet Jackson
Album:
"Discipline," 2008
Age at the time of release:
Early 40s
Age captured by the album:
Mid-20s porn star
Evidence:
One needn't expect Janet to give up sexually explicit lyrics just because she's getting older. But there's a line between being sexy and silly, and asking "daddy" to "come punish me" crosses that line -- nevermind the heavy panting that serves as the song's rhythm. Indeed, "Discipline" seems to have a directive to out-sex any other diva to ever live, and one would think four decades of life would inspire something beyond asking to be strummed like a guitar.
(Bryan Bedder / Getty Images)
Blink-182
Album:
"Take Off Your Pants and Jacket," 2001
Age at the time of release:
Mid-to-late 20s
Age captured by the album:
13
Evidence:
Two years before the release of "Take Off Your Pants and Jacket," Blink-182 declared that they wanted to act their age on "What's My Age Again?" The cut was about the difficulty of growing up, and the band apparently abandoned any effort to do that by the time this album was released. From the juvenile title (say it slowly) to the pandering nostalgia of "First Date," the album isn't about looking back on youth, it's about selling to it. Just see "Rock Show," in which the band members embrace their mid-20s by singing about a summer break from school. Thankfully Blink recovered and actually acted their age on 2003's self-titled effort.
(Perry C. Riddle / Los Angeles Times)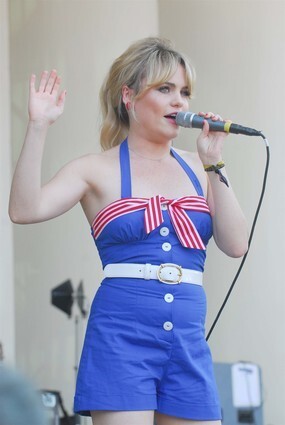 Duffy
Album:
"Rockferry," 2008
Age at the time of release:
Early 20s
Age captured by the album:
Late 50s
Evidence:
Like
Amy Winehouse
, Duffy is aping another era, in this case '60s soul. And it's easy to get the sense that she's trying to sing as if she's got four decades of experience to boot, bringing a smoky, late-night feel to songs such as "Serious" and "Warick Avenue." At the opening of "Stepping Stone," she sings, "I remember way back, way back when / I said I never want to see your face again." Way back in, what, junior year?
Related:
Grammys midway: 2008's notable newcomers
(Alberto Trevino / Chicago Tribune)
Rolling Stones
Album:
"Voodoo Lounge," 1994
Age at the time of release:
Early 50s
Age captured by the album:
Mid-20s, as filtered by a mid-life crisis
Evidence:
An obvious choice (see also the Who, Aerosmith, etc.), but the rock legends are being specifically called out for this 1994 effort, when the band devolved into sex-crazed kids, offering up explicit phrase after explicit phrase as if the grandpa-aged fellas had something to prove.
Mick Jagger
sings such shudder-inducing lyrics as "I want to [explicative] your sweet [explicative]" on "Sparks Will Fly," and bluntly describes being aroused on "Love Is Strong." Go head, call us ageists. We can take it.
(Associated Press)