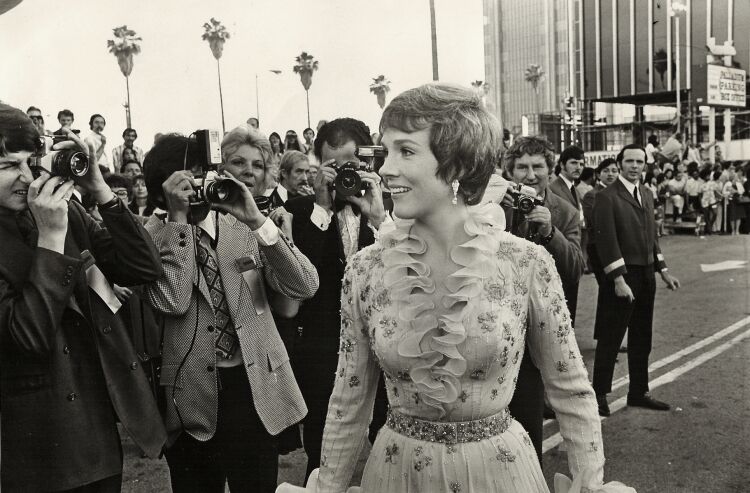 9 Images
Julie Andrews: Life in pictures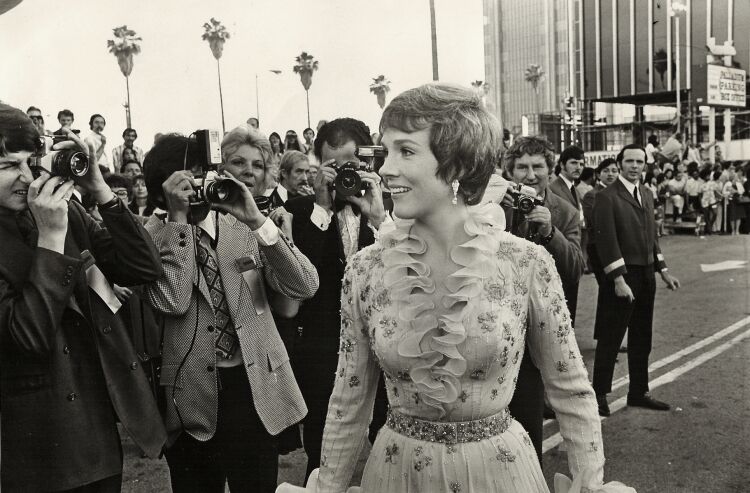 Julie Andrews' performing career, from child star to Broadway darling to modern matriarch, has spanned nearly seven decades. She was named a dame by Britain's Queen Elizabeth II, and she has won an Oscar, two Emmys and three Golden Globes, as well as a Grammy Lifetime Achievement Award. Here's a look at some of the moments that helped define Andrews as a musical icon.
(Tony Barnard / Los Angeles Times)
Julie Andrews waves as she arrives at the Oscars with her then-husband, set designer Tony Walton. The couple divorced in 1967 after eight years of marriage.
(John Malmin / Los Angeles Times)
Julie Andrews and her second husband, writer and director Blake Edwards, make a public appearance soon after they secretly wed in November 1969. After "Mary Poppins" and "The Sound of Music," Andrews wanted to shed her sugary-sweet image and take on more serious parts. Edwards helped in this endeavor, casting Andrews in roles unlike any she'd played before.
(David Smith / Associated Press)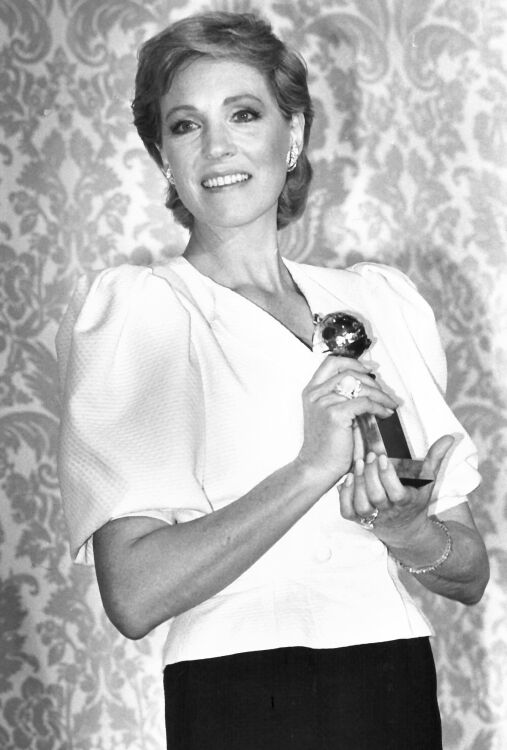 Julie Andrews poses with her Golden Globe lead actress award for her performance in "Victor Victoria." (Penni Gladstone / Los Angeles Times)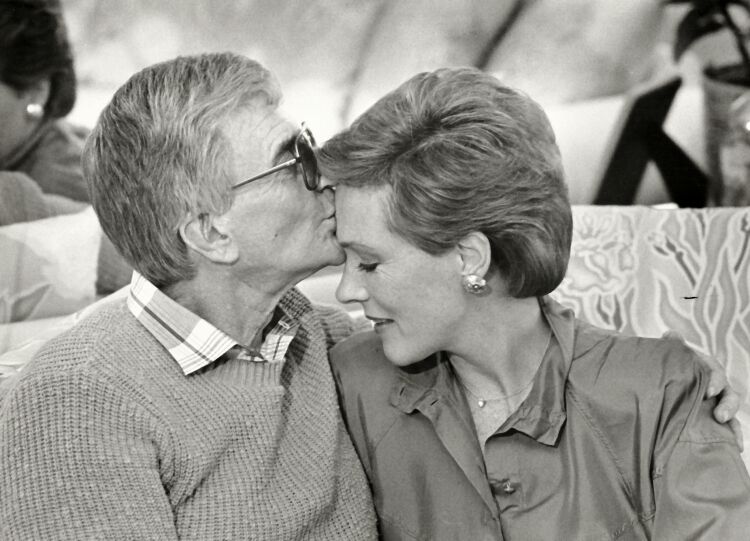 Blake Edwards, left, gives his wife a loving kiss in their Century City office suite in 1986. The couple remained together until Edwards' death in 2010. "He was the most unique man I have ever known — and he was my mate," Andrews said when he died. "He will be missed beyond words and will forever be in my heart." (Al Seib / Los Angeles Times)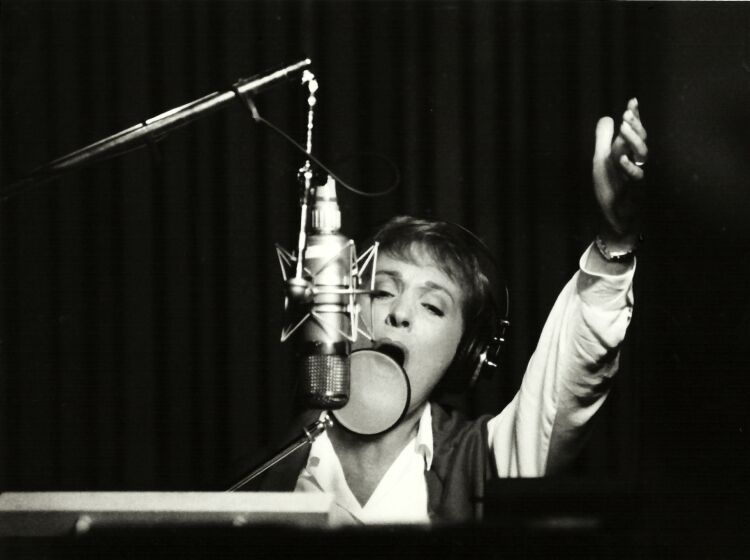 Julie Andrews belts it out at a Sony Studios scoring stage, singing the role of Anna for a 1992 recording of "The King and I." Andrews was forced to quit Broadway performances after she developed vocal problems in 1997 and underwent throat surgery that left her unable to sing.
(Jim Mendenhall / Los Angeles Times)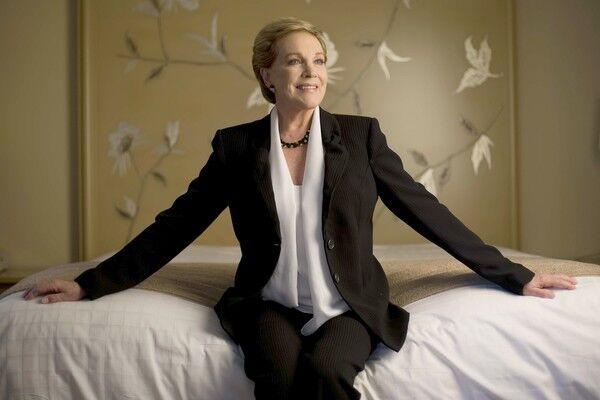 Eternally youthful, Julie Andrews in her Beverly Hills hotel suite. She "dreadfully" missed singing, she told The Times, but she had plenty left on her to-do list. "I'd love to go back to school," she said. "I'd love to learn languages, I'd love to direct more projects ... and certainly other books."
(Michael Robinson Chavez / Los Angeles Times)
Julie Andrews and Christopher Plummer attend the 2015 TCM Classic Film Festival opening night gala 50th anniversary screening of "The Sound Of Music" at TCL Chinese Theatre IMAX on March 26, 2015, in Hollywood.
(David Buchan / Getty Images)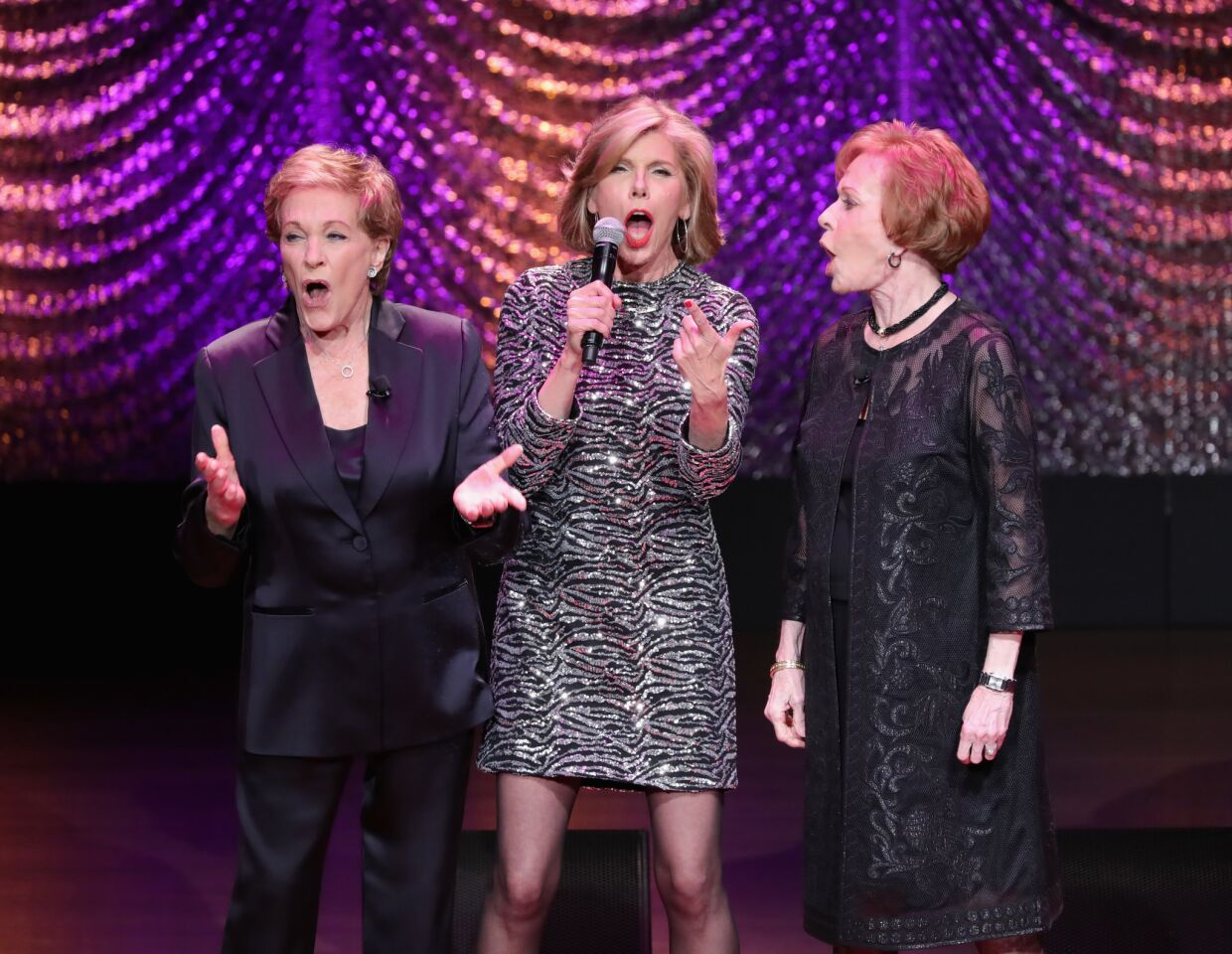 From left, Julie Andrews, Christine Baranski and Carol Burnett perform onstage during Lincoln Center's American Songbook Gala on Feb. 1, 2017.
(Neilson Barnard / Getty Images)