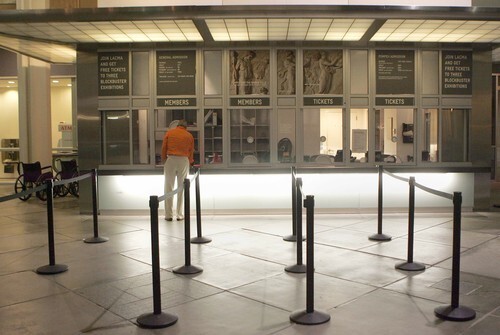 10 Images
Movie directors remember the LACMA film program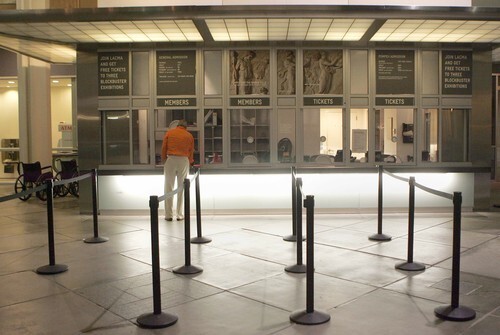 As LACMA ponders the fate of its film program, The Times asked directors about the museum's pending decision. Their responses ranged from stunned disbelief to passionate indignation. Many shared their memories of the museum's Bing Theater, one of the most venerated screening rooms in the city.
Read the details on LACMA's plans to expand the film program.
Compiled by David Ng and Susan King
(Ringo H.W. Chiu / For the Times)
"Two Lovers," "We Own the Night"
For a while, I was going to the Bing three or four times a month, maybe more. I think I saw every kind of movie there -- "The Connection," "McCabe & Mrs. Miller," "Klute," "Apocalypse Now," "Barry Lyndon," "Cruising." And the place was always packed whenever I went. I remember Walter Murch came once to explain the sound work for "The Conversation" about 10 years ago. It was a magical evening -- a whole new world of navigating the sound of a picture came into focus. Discourse is what maintains interest in the art form. I know that it informed my own work. It's really sad. I don't think it's unexpected but it's the exact opposite of what needs to happen.
(Brian Vander Brug / Los Angeles Times)
"Four Brothers," "Boyz in the Hood"
It's a travesty that with all of the budget cuts going on that they can't find a little bit of money to keep the screenings going. Without programs like LACMA, cinema as an art form will become something much more insular. Growing up in L.A. I saw so many movies on Channel 9 and Channel 5. But seeing a film like "How Green Was My Valley" and "Duel in the Sun" on the wide screen is a whole other thing. If TV babies don't understand what cinema is then cinema will become TV. That's the travesty.
(Jason Merritt / Getty Images)
"Los Angeles Plays Itself"
Where LACMA's program really excelled was in offering films that aren't available on DVD or VHS. Films that you couldn't see anywhere else. I remember going to see a retrospective of Fritz Lang -- a lot of his movies aren't out on home video. It's one of the best places to see movies in the city and it will be a great loss.
(Carlos Chavez / Los Angeles Times)
"The Little Shop of Horrors," "Pit and the Pendulum"
LACMA is dedicated to showing art to the people. The only true art form of modern times is motion pictures. If they do not show the only modern art form, they are not showing art.
(Ken Hively / Los Angeles Times)
"Gremlins," "Innerspace"
When I came to L.A. in 1974 there were still a lot of repertory theaters, but the programming at LACMA was special and unique due to the museum's industry access. I practically lived at the Bing auditorium every weekend for years. Studio prints of all the classics were often accompanied by memorable appearances by still-extant actors, directors, producers and other personnel. Ron Haver provided thorough notes and thematic programs, and many a budding filmmaker got a star-studded course in film history at the often overflowing venue. Projection and sound were and remain top-notch and LACMA has long been one of the premiere spots to view classic films.
(Mel Melcon / Los Angeles Times)
"The Brothers Bloom," "Brick"
I've lived right up the street from LACMA for 10 years, so I've got plenty of memories. One that pokes out: Years ago I walked down alone on a whim without checking the calendar, and the film turned out to be Fellini's "And the Ship Sails On." I can vividly remember walking out onto Wilshire after that screening, feeling like I'd prematurely fallen out of a dream. That's the sort of transformative experience that a real screening gives you. I think for many people it's difficult to wrap their heads around why this is a big deal. It's just a screening series, and after all, aren't these movies available on DVD? Ironically, this sums up the reason that the program is more vital now than ever.
(Stephen Lovekin / Getty Images)
"The Blues Brothers," "Animal House"
I grew up in L.A. so I used to go there all the time. I remember seeing a George Cukor retrospective there and I saw a David O. Selznick retro where they showed original nitrate prints. Seeing "King Kong" at LACMA was a life-changing experience for me. The truth is a film needs to be seen on the big screen with an audience. I find it depressing and shocking what the museum is doing and I don't think the current director gives a . . . about film. I'm militant about this. This is L.A. for chrissakes.
(Damon Winter / Los Angeles Times)
" 'Round Midnight," "A Sunday in the Country"
The programs at LACMA have inspired me -- by their openness, their diversity and their interest in cinema from all over the world. There have recently been magnificent retrospectives on film noir, pre-code films and the cinema of William Wellman. Instead of conceding defeat, we have to mobilize ourselves. Let's bring in students and alert teachers. Culture has a price, it's true. Has someone already calculated how much the absence of culture will cost a country? How much does the death of curiosity cost?
(George Wilhelm / Los Angeles Times)
"Affliction," "American Gigolo"
I arrived in L.A. in 1968 eager to see movies, movies, movies I devoured the circulars, haunted the theater, met my fellow cinemaphiles and argued, argued, argued. It was a great time to be in L.A .and Los Angeles is the lesser for the loss of LACMA's film program.
(Francine Orr / Los Angeles Times)