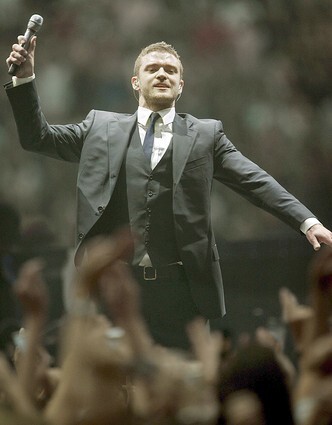 7 Images
Mandy Moore rates the top crossover stars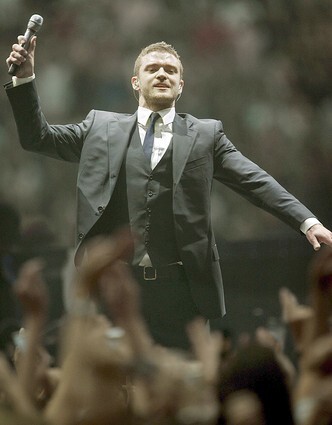 Justin Timberlake
"I mean obviously, you can't find a bigger superstar. But I like that he has gone off and done credible indie films and he's learning the ropes and not immediately throwing himself into big blockbusters, which I'm sure he could have done. So I'm interested to see where his career goes."
(Marcel Antonisse / EPA)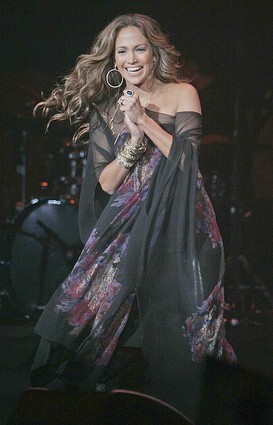 J-Lo
"I love her. Her music is … fun! And I think she is a really wonderful actress and she does a great job of flipping back and forth between the two. ('Maid in Manhattan' is a favorite guilty pleasure). I feel she was the original multi-hyphenate — the first in recent memory who was able to successfully cross over to the film world and to the music world."
(Lori Shepler / LAT)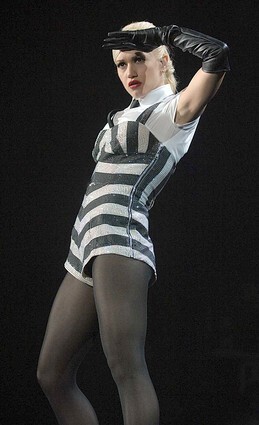 Gwen Stefani
"She is pretty obvious. Not only has she started to segue to the film world—she had a small part in 'The Aviator' and I think she is doing more stuff too, but I think it counts because she has done so much musically across the board. She is the definition of a multi-hyphenate."
(Jim Rassol)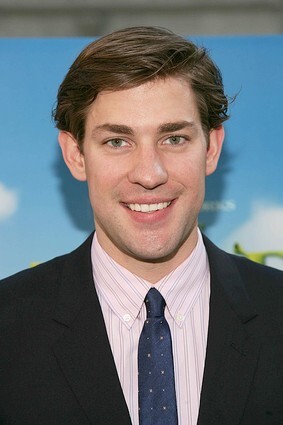 John Krasinski
"He's on 'The Office' and now he's segueing into movies. His talent is innate, and he just directed his first movie, too." (Editor's note: Krasinski is not a singer/actor like everyone else Moore mentioned, but he does star in a romantic comedy with her coming out later this summer. Moore used her sunshine to fool me!)
(Evan Agostini / Getty Images)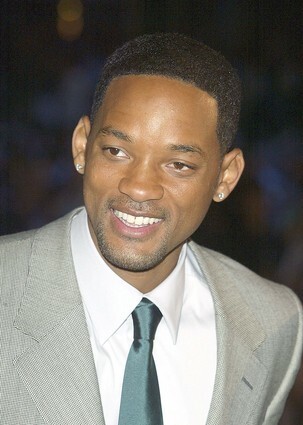 Will Smith
"He's done a terrific job of doing a little bit of everything and he still maintains credibility in every aspect of his career. Who would have thought that the Fresh Prince would get nominated for an Oscar? He does a great job of doing blockbusters and you can't knock his music — it's all family friendly. I like him a lot."
(Pascal Le Segretain / Getty Images)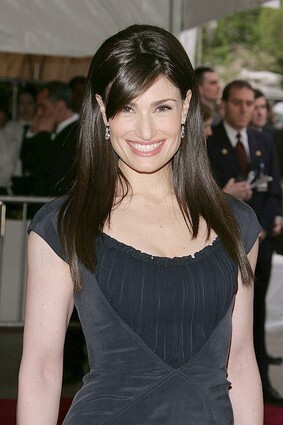 Idina Menzel
"She was in the original cast of 'Rent' and she is married to Taye Diggs. I'm a huge theater fan and she is someone I idolize big-time. She is a fantastic singer, I think she's doing an album, and she has great actor chops. I'm looking for someone from the theater world to make it on the big screen and radio too."
(Peter Kramer / Getty Images)
Bette Middler
"My favorite, that I grew up idolizing. She has just accomplished everything I want to do in my career -- Broadway, TV, movies. She is a household name on her own terms. I think I would flip out if I ever met her."
(Jae C. Hong / AP)