14 Images
Hip-hop gone Hollywood?
From gangsta rapper to TV dad?
Snoop Dogg
, now Snoop Lion, made the transition, and his Hollywood makeover continued with MTV's "Dogg After Dark."
And he's not the only one. T.I. has slid into film, and Ice-T is a TV detective. But instead of putting their street cred on the line, artists have spoken of their TV and film roles as a way of demonstrating their true strengths -- stripping away the image and revealing the humanity underneath the persona.
Here's a look at some rappers who have displayed their softer side.
Compiled by Greg Braxton and Todd Martens
(Frazer Harrison / Getty Images)
T.I. has had his share of trouble with the law, and with the help of MTV, it became an opportunity to showcase his personable side. "T.I.'s Road to Redemption" lead up to the one-year prison sentence he began serving in March. Before doing time, T.I. fulfilled his community service duties, and worked with teenagers to set them on the right path.
Post-prison he focused on his new album "King Uncaged" and a new bank heist film called "Takers." The film, part of a three-film production deal he signed with Screen Gems, has the rapper playing a thief recently released from prison.
(Atlantic Records)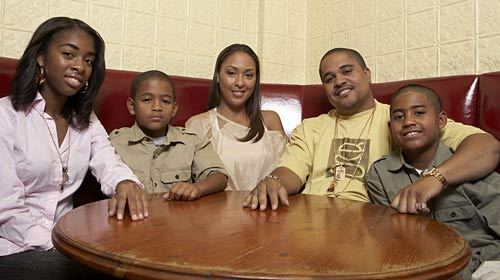 Fans of hip-hop got to watch the music mogul, who cultivated a gangster-like persona while heading the Murder Inc. label in the '90s, in VH1's "Gotti's Way" having heart-to-heart talks with his former wife and his stepdaughter. The series chronicled his efforts at a professional comeback after being acquitted of laundering drug money.
(VH1)
Known first as a member of one of rap's most politically minded groups, Flavor Flav has been remade into a friendly reality TV star, one who even gets roasted by Comedy Central. He went from VH1's "The Surreal Life" to MTV's "Flavor of Love" (rappers get heartbroken, too!), and has most recently been seen in the sitcom "Under One Roof" and "Nite Tales."
(My Network TV)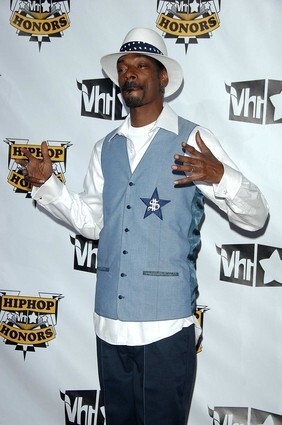 Snoop Dogg
The rapper's image has hopscotched between the nonthreatening thug in car commercials and the scowling former gang member who has frequent brushes with the law and an open affection for marijuana. His kinder, gentler side has been spotlighted in E! Entertainment's "Father Hood."
Snoop had his own variety show on MTV, "Dogg After Dark." But this one had more of an edge: The prototype was "Playboy's Penthouse," the syndicated series in which a pipe-smoking Hugh Hefner roamed around a set designed to look like his apartment and engaged guests in chit-chat and supposedly impromptu performances.
A true ladies' man, Snoop was featured in Katy Perry's "California Gurls" video and later released a "True Blood" tribute video called "Oh Sookie."
(Peter Kramer / AP)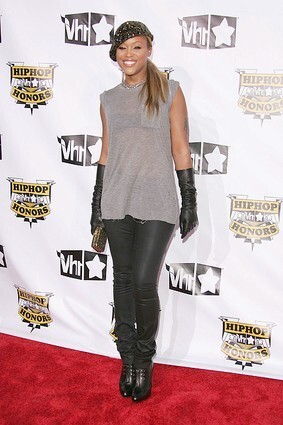 Rapper and former stripper Eve had makeup applied to hide the trademark claw tattoos on her chest when she played a fashion designer in her UPN sitcom "Eve."
She went on to play roller derby girl Rosa Sparks in "Whip It" and played rival glee coach Grace Hitchens in two episodes of "Glee."
(Bryan Bedder / Getty Images)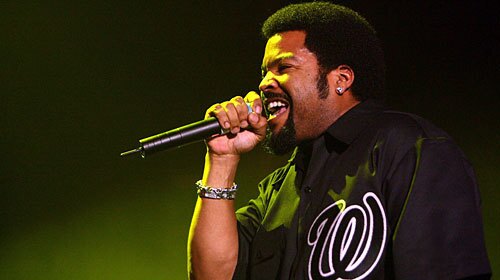 The former NWA member who had less-than-kind words for law enforcement and others in his raps has courted family audiences in the last few years with slapstick fare such as "Are We There Yet?" and "Are We Done Yet?" He took a more serious turn in football-centered film "The Longshots," and had a role in 2010's "Lottery Ticket."
(Kristian Dowling / Getty Images)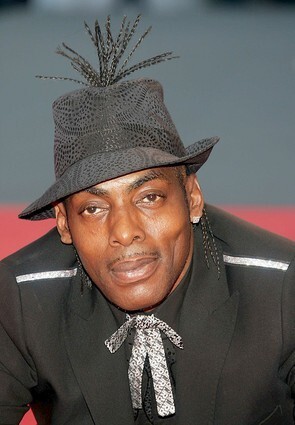 The wild-haired prophet in the 1995 hit "Gangster's Paradise" starred in a reality series for Oxygen, "Coolio's Rules," which followed the trials and tribulations of balancing a hip-hop career while raising six teens as a single parent. He has also done voice work for "Futurama," and continues to act.
(Pascal Le Segretain / Getty Images)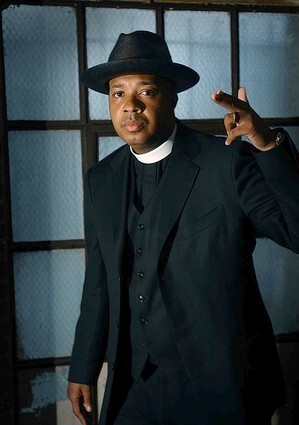 The Run in the pioneering group Run-DMC was one of the first rappers to move from records to reality when he and his large family first appeared in "Run's House," which showed his transformation from rapper to reverend. The series completed five seasons on MTV.
(Megan Spelman / Los Angeles Times)
The rapping career of Will Smith now exists as just a footnote -- a brief stop on Smith's way to international movie stardom. Sometimes the two have melded -- he did music for "Men in Black" and "Wild Wild West" -- but Smith has proved just as adept at serious films ("The Pursuit of Happyness") and big-budget action fare (
"Hancock"
) as he was at turning a phrase. Look for a third installment in th e"Men in Black" series to arrive in 2012.
(Alberto E. Rodriguez / Getty Images)
The "Original Gangster" began his acting career with more hardcore fare ("New Jack City"). But these days, Ice-T is probably best recognized in his role as a detective on TV's "Law & Order: Special Victims Unit."
(NBC)
The artist who crafted the upbeat independent anthem "Ladies First" in 1989 was given a showcase performing slot on
the Oscars
in 2009 and went on to host the "BET Awards" in 2010. She has also dabbled in becaming a sitcom star ("Living Single"), and has starred in a bevy of films such as "Last Holiday" and "Bringing Down the House."
(Liz O. Baylen / Los Angeles Times)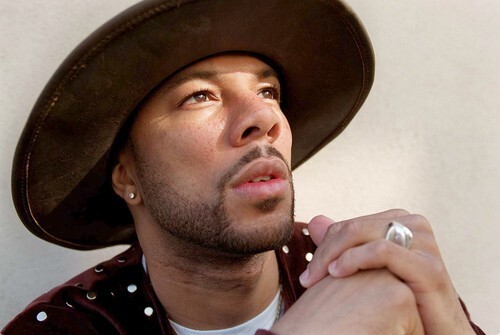 The Chicago-bred, socially conscious rapper (and
Kanye West
pal), has been showcasing his lighter side of late. The veteran artist has gradually been scoring action roles, and will appeared in action flick "Terminator: Salvation." Before that, he acted alongside
Angelina Jolie
in "
Wanted
."
(Los Angeles Times)