25 Images
Movie Sneaks 2007
Pirates of the Caribbean: At World's End
Chow Yun-Fat joins the third outing, as Capt. Jack Sparrow's friends (and an enemy) rush to spring him from a trap. With Johnny Depp, Orlando Bloom, Keira Knightley and Geoffrey Rush. Written by Ted Elliott & Terry Rossio. Directed by Gore Verbinski.
Walt Disney Pictures, May 25
(Buena Vista Pictures)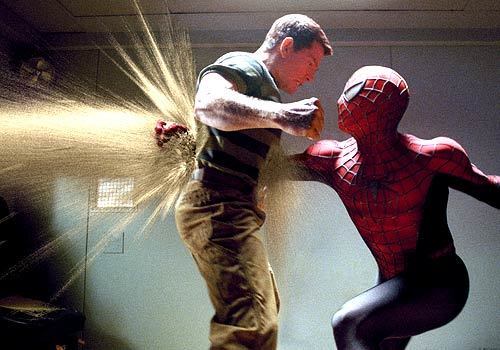 Spider-Man 3
Just when Peter Parker (Tobey Maguire) has a grip on the whole superhero thing, his suit mysteriously turns black, giving him enhanced powers, and two new villains, Sandman and Venom, appear on the streets of New York. With Kirsten Dunst, James Franco, Thomas Haden Church, Topher Grace, Bryce Dallas Howard and James Cromwell.
Columbia Pictures, May 4. Also in Imax.
(Columbia Pictures)
Shrek the Third
The big green ogre (Mike Myers) faces enforced coronation as the next king of Far Far Away, unless his friends, Donkey (Eddie Murphy) and Puss In Boots (Antonio Banderas) can find a suitable replacement. With the voices of Cameron Diaz, Rupert Everett, Justin Timberlake, Julie Andrews, John Cleese, Eric Idle, Cheri Oteri, Amy Poehler, Maya Rudolph, Amy Sedaris, John Krasinski and Ian McShane. Screenplay by Jeffrey Price & Peter S. Seaman and J. David Stern, Joe Stillman, David N. Weiss and Jon Zack. Directed by Chris Miller and Raman Hui.
DreamWorks Animation/Paramount Pictures, May 18
(DreamWorks)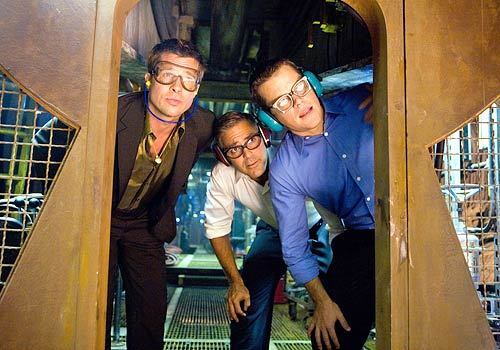 Ocean's Thirteen
More smoothie caper action from George Clooney, Brad Pitt, Matt Damon and director Steven Soderbergh, with Al Pacino and Ellen Barkin joining them on the already crowded marquee. With Andy Garcia, Don Chadle Cheadle, Bernie Mac, Casey Affleck, Scott Caan, Eddie Jemison, Shaobo Qin, Carl Reiner and Elliott Gould. Written by Brian Koppelman & David Levien.
Warner Bros., June 8
(Melinda Sue Gordon)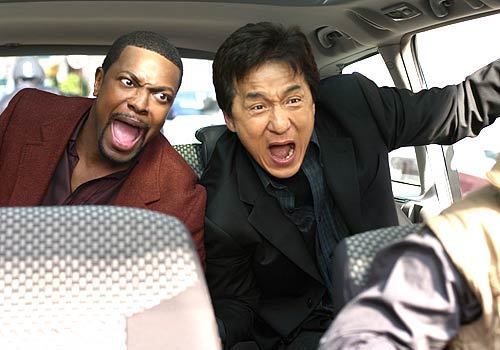 Rush Hour 3
Chris Tucker and Jackie Chan reprise their roles as buddy cops, this time traveling to Paris to battle a Chinese crime family. Written by Jeff Nathanson. Directed by Brett Ratner.
New Line, Aug. 10
(Glen Wilson)
Zodiac
"Seven" director David Fincher returns to serial killer territory with this dramatized examination of the real-life hunt for San Francisco's Zodiac Killer during the 1970s. With Jake Gyllenhaal, Mark Ruffalo, Robert Downey Jr., Anthony Edwards, Brian Cox, Elias Koteas, Donal Logue, John Carroll Lynch and Dermot Mulroney. Screenplay by James Vanderbilt, based on the book by Robert Graysmith.
Paramount Pictures, March 2
(Merrick Morton)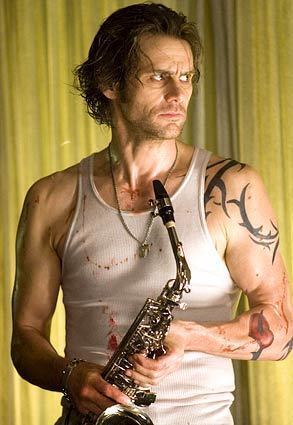 The Number 23
Jim Carrey stars as a man who becomes obsessed with a book that leads him to believe the number 23 plays an eerie significance in his life. With Virginia Madsen, Danny Huston, Logan Lerman and Rhona Mitra. Written by Fernley Phillips. Directed by Joel Schumacher.
New Line, Feb. 23.
(Christine Loss)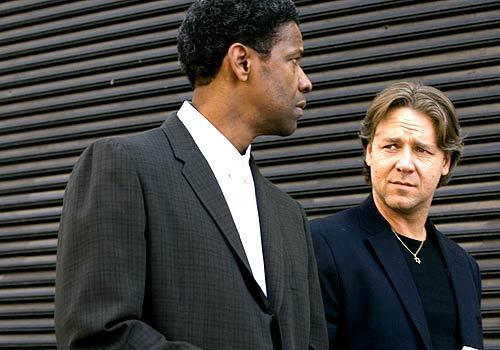 American Gangster
Denzel Washington plays an up-and-coming crime boss on the streets of 1970s Harlem. Russell Crowe plays the rogue cop bent on taking down the new kingpin in the drug trade. With Josh Brolin, Chiwetel Ejiofor, Carla Gugino, John Hawkes, Ted Levine and RZA. Written by Steve Zaillian. Directed by Ridley Scott.
Universal, Nov. 2.
()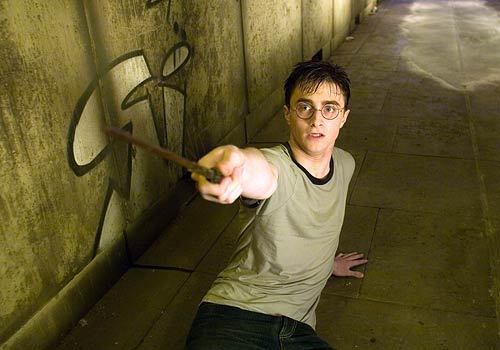 Harry Potter and the Order of the Phoenix
It's Harry's fifth year at Hogwarts and the evil Voldemort is loose, but the young wizard and his friends must first deal with a meddling new professor who is intent on disrupting their preparations for the coming battle against evil. With Daniel Radcliffe, Rupert Grint, Emma Watson, Helena Bonham Carter, Robbie Coltrane, Ralph Fiennes, Michael Gambon, Richard Griffiths, Jason Isaacs, Gary Oldman, Alan Rickman, Fiona Shaw, Maggie Smith, Timothy Spall, Imelda Staunton, David Thewlis, Emma Thompson and Julie Walters. Screenplay by Michael Goldenberg, based on the novel by J.K. Rowling. Directed by David Yates. Warner Bros., July 13.
Also in Imax.
(Murray Close)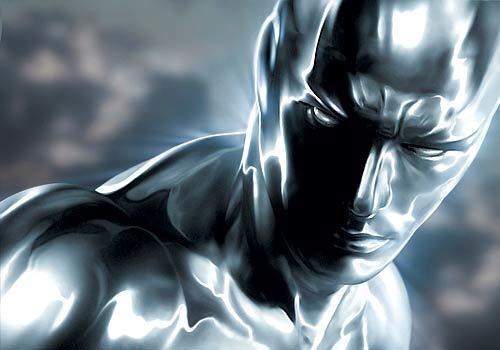 Fantastic Four: Rise of the Silver Surfer
A mysterious being who surfs across the universe and prepares planets for destruction is just one of the problems for the super-powered Richards clan, who must also contend with the return of their arch- rival, Dr. Doom. With Doug Jones, above, Ioan Gruffudd, Jessica Alba, Chris Evans, Michael Chiklis, Julian McMahon, Kerry Washington and Andre Braugher. Screenplay by Don Payne, story by Mark Frost. Directed by Tim Story.
20th Century Fox, June 15
(Twentieth Century Fox)
Ratatouille
Pixar's latest follows a rat (and wannabe chef) into the sewers of Paris, where he lives beneath the five-star restaurant of his cooking hero, who is not happy to have a rodent hanging around. With the voices of Patton Oswalt, Brian Dennehy, Brad Garrett, Janeane Garofalo and Ian Holm. Screenplay by Brad Bird, story by Brad Bird and Jan Pinkava. Directed by Bird and Pinkava.
Walt Disney Pictures, June 29
(Pixar)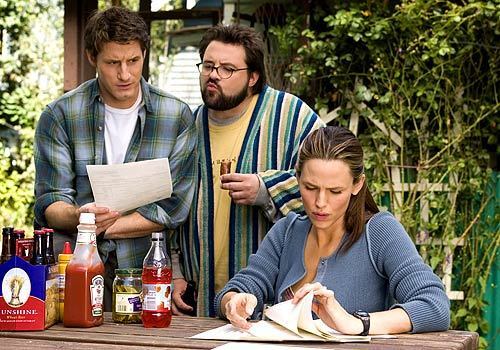 Catch and Release
After the death of her fiancé, a woman (Jennifer Garner, right) seeks comfort in his circle of friends — the goofball (Kevin Smith, center), the responsible one (Sam Jaeger, left) and the playboy (Timothy Olyphant), to whom she finds herself attracted. With Fiona Shaw and Juliette Lewis. Written and directed by Susannah Grant.
Columbia Pictures, Jan. 26
(Doug Curran)
Blades of Glory
After trying soccer and NASCAR, Will Ferrell, left, takes on the world of competitive figure skating, playing the arch- rival of another skater (Jon Heder, right) with whom he must work if he wants to return to the sport that banned them. With Will Arnett, Amy Poehler, William Fichtner, Jenna Fischer, Romany Malco, Nick Swardson, Rob Corddry and Craig T. Nelson. Screenplay by Jeff Cox & Craig Cox and John Altschuler & Dave Krinsky, story by Craig Cox & Jeff Cox & Busy Philipps. Directed by Will Speck & Josh Gordon.
Paramount Pictures, March 30
(Suzanne Hanover)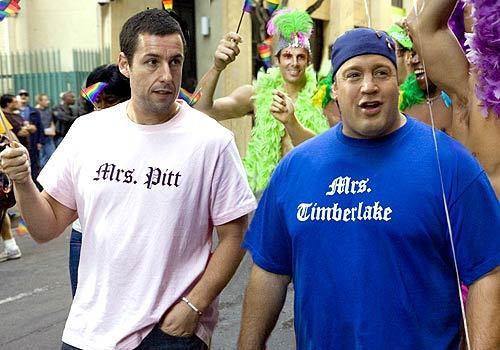 I Now Pronounce You Chuck and Larry
Manly-man fire fighters (Adam Sandler, left, and Kevin James, right) get married for health insurance reasons and become a cause célèbre across the nation. With Jessica Biel, Ving Rhames, Steve Buscemi and Dan Aykroyd. Screenplay by Lew Gallo, Barry Fanaro and Alexander Payne & Jim Taylor. Directed by Dennis Dugan.
Universal, July 20
(Tracy Bennett)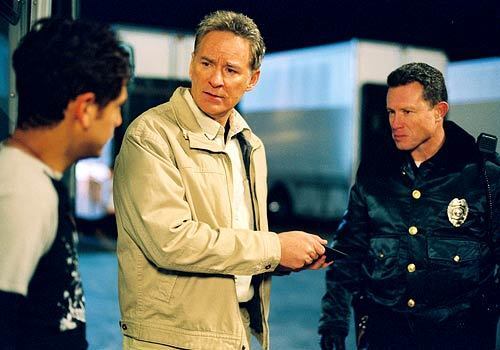 Trade
When his sister is kidnapped by sex traffickers, a Mexican teenager (Cesar Ramos, left) travels to America to get her back with the help of a Texas cop (Kevin Kline, center). With Paulina Gaitan, Alicja Bachleda-Curus, Marco Perez and Tim Reid. Screenplay by Jose Rivera. Story by Rivera and Peter Landesman. Directed by Marco Kreuzpaintner.
Lionsgate, April 13
(Marco Nagel)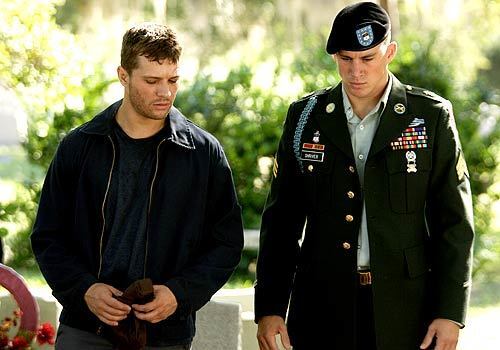 Stop-Loss
The war in Iraq follows an Army sergeant (Ryan Phillippe, left) back to his Texas hometown when he learns a "Stop-Loss" order is going to indefinitely extend his tour of duty. With Abbie Cornish, Channing Tatum, right, Joseph Gordon-Levitt, Ciaran Hinds, Timothy Olyphant, Victor Rasuk and Rob Brown. Written by Mark Richard & Kimberly Peirce. Directed by Peirce.
Paramount Pictures, Oct. 5
(Frank Masi)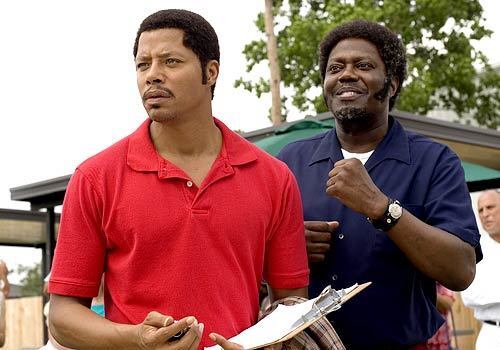 Pride
Based on the true story of a high school teacher (Terrence Howard, left) who founded an African- American swim team at one of Philadelphia's toughest schools during the 1970s. With Bernie Mac, right, Kimberly Elise and Tom Arnold. Screenplay by Kevin Michael Smith & J. Mills Goodloe and Norman Vance Jr. Directed by Sunu Gonera.
Lionsgate, March 23
(Saeed Adyani)
Into the Wild
Based on the true story of a top student athlete (Emile Hirsch, above) who gave up everything after college and hitchhiked to Alaska to live in the wilderness. Screenplay by Sean Penn, based on the book by Jon Krakauer. Directed by Penn.
Paramount Vantage, Sept. 21.
(Chuck Zlotnick)
Hairspray
Want to see John Travolta (left, with Nikki Blonsky) in drag? Sure you do. He plays Edna Turnblad in the movie version of the Broadway musical based on John Waters' film about teenagers in Baltimore obsessed with a TV dance show. With Queen Latifah, Michelle Pfeiffer, Christopher Walken, Amanda Bynes, Allison Janney, Brittany Snow, Zac Efron and Elijah Kelley. Screenplay by Leslie Dixon. Directed by Adam Shankman.
New Line, July 20
(David James)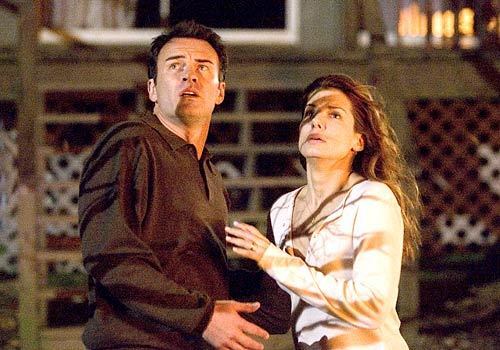 Premonition
Sandra Bullock (above with Julian McMahon) plays a woman with a seemingly perfect life, until the day she gets a vision from the future that says her husband (McMahon) will die in a car wreck. With Nia Long, Kate Nelligan, Amber Valetta and Peter Stormare. Written by Bill Kelly. Directed by Mennan Yapo.
TriStar Picures, March TBD
(Ron Batzdorff)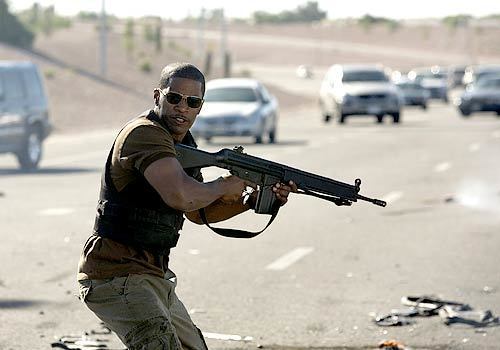 The Kingdom
Culture clash in the desert as an elite American investigation unit, led by an FBI special agent (Jamie Foxx, above), attempts to track down a terrorist cell in Saudi Arabia but faces tough resistance from the Saudi government. With Jennifer Garner, Chris Cooper, Jason Bateman, Jeremy Piven and Danny Huston. Written by Matthew Michael Carnahan. Directed by Peter Berg.
Universal, April 20.
(Frank Connor)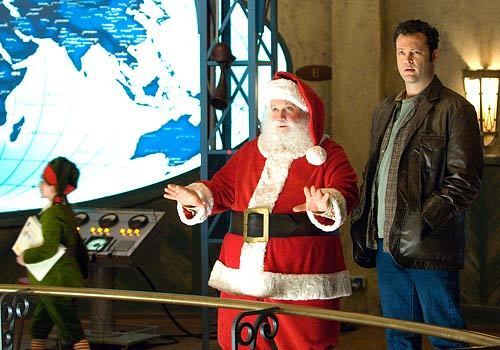 Fred Claus
Santa Claus' under-achieving older brother (Vince Vaughn) is a crooked repo man until he runs afoul of the law and has to help out in Santa's toyshop to avoid jail- time, which injects the holiday season with a nasty case of sibling rivalry. With Paul Giamatti, Miranda Richardson, Elizabeth Banks, John Michael Higgins, Rachel Weisz, Kathy Bates and Kevin Spacey. Written by Dan Fogelman. Directed by David Dobkin.
Warner Bros., Nov. 9
(Jaap Buitendjik)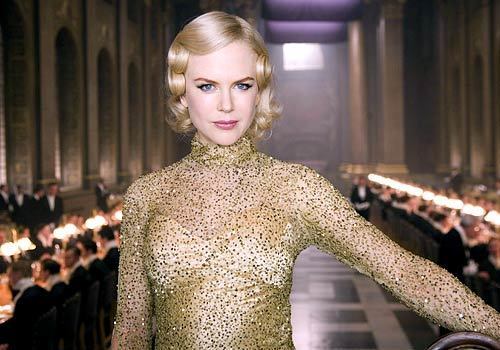 The Golden Compass
Writer-director Chris Weitz adapts the first part of Philip Pullman's epic "His Dark Materials" trilogy, set in multiple alternate universes in which a young girl and a manifestation of her soul make an incredible discovery and a mysterious group plots to control the world. With Nicole Kidman, Daniel Craig, Sam Elliott and Ian McShane.
New Line, Dec. 7
(Laurie Sparham)
28 Weeks Later
Six months after the events of "28 Days Later," England is attempting to recover from the rage virus pandemic, but a family returning to the country unwittingly harbors the virus, ready for another outbreak. With Robert Carlyle, Harold Perrineau and Catherine McCormack. Screenplay by Rowan Joffe and Juan Carlos Fresnadillo & Jesus Olmo and Enrique Lopez Lavigne. Directed by Fresnadillo.
Fox Atomic, May 11
(Twentieth Century Fox)
Black Snake Moan
There are no actual snakes this time as Samuel L. Jackson plays an emotionally damaged former bluesman who takes in a beaten young woman (Christina Ricci) and attempts to help her while healing himself in the process. With Justin Timberlake and S. Epatha Merkerson. Written and directed by Craig Brewer.
Paramount Vantage, Feb. 23.
(Bruce Talamon)