11 Images
Better as a song? Or a ring tone?
The singles artist has returned.
Take Flo Rida
. By the time his sophomore album, "R.O.O.T.S.," was released in March 2009, he had already sold more than 2.4-million digital downloads of lead-off single "Right Round," according to Nielsen SoundScan. In about one month, the album has sold just over 122,000 copies, but in the last week alone, "Sugar," the latest single by Flo Rida (pictured), sold 127,000 downloads, Billboard reports.
And one of the greatest-selling artists of the digital era is back on the charts, proving that
he's no one-hit wonder
. Soulja Boy Tell 'Em's "Crank That (Soulja Boy)" has sold more than 5 million in digital downloads, and his "Kiss Me Thru the Phone," featuring Sammie, hit the top 10 in spring 2009. But the album it's on isn't even in the top-50 on the U.S. pop charts.
Perhaps these are singles that translate better as ring tones than album tracks. Check the video for "Crank That," which may as well be an advertisement for carrying a data plan, as cellphones are featured as prominently as the artist. The relaxed steeldrum beat is plainly calm, and it's recognizable if blasted out of a tiny speaker in someone's coat pocket. It's the song as ring tone.
We take a look at some recent hits to determine whether they work better as a ring tone (meaning we don't need to hear more than 10 seconds to get the full picture) or as a fleshed-out work.
Compiled by Todd Martens, Denise Martin and Kate Stanhope
(Gus Ruelas / Associated Press)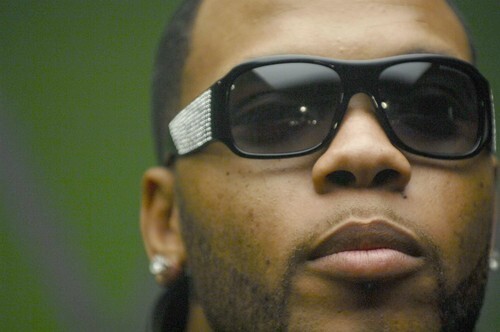 Song:
Flo Rida's "Right Round"
Verdict:
Ring tone. Here's one that feels aimed at the mobile market. Its mix of '80s nostalgia and video-game beats gives it a retro pop, but this cut is selling familiarity. The tune doesn't expand too much on its riff of Dead or Alive's "You Spin Me Round (Like a Record)" and banks on little more than predetermined audience awareness.
(Atlantic Record)
Song:
Black Eyed Peas,
"Boom Boom Pow"
Verdict:
Ring tone. In the tradition of Black Eyed Peas' other ring-tone-friendly hits, such as "My Humps" and "Hey Mama," the Peas return with a new album and a new song that is best heard in 10-second intervals. Granted, the hook of the song is catchy -- albeit a little repetitive -- but the rest? You'll forget it by the time the chorus comes around again.
(Frazer Harrison / Getty Images)
Song:
Flo Rida's "Sugar"
Verdict:
Song. Even tough guys are suckers for a kiss, and this love song from Flo Rida is one of the more subtle, complex tracks on his "R.O.O.T.S." Yeah, we just typed that. Based around a sample of Eiffel 65's "'Blue (Da Ba Dee)," Sugar puts the atmosphere ahead of the beat.
(Atlantic Records)
Song:
Asher Roth,
"I Love College"
Verdict:
Ring tone. The chorus of "I Love College" is the perfect new cellphone accessory for frat boys and party-goers everywhere and the many others still grasping on to the glory days of yesteryear. Hearing Roth yell "chug" and "keg stand" repeatedly toward the end of the song, however, is something we can do without.
(Jason DeCrow / AP)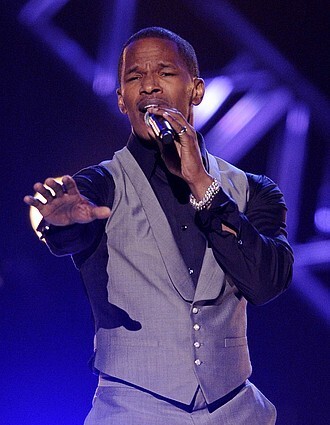 Song:
Jamie Foxx
featuring T-Pain,
"Blame It"
Verdict: Ring tone. What a great way to get a call from friends regarding the crazy stunts you pulled at the bar last night! Unfortunately, the rest of the song -- an autotune-heavy rant about taking advantage of drunk women -- is less than amusing.
(Mark J. Terrill / AP)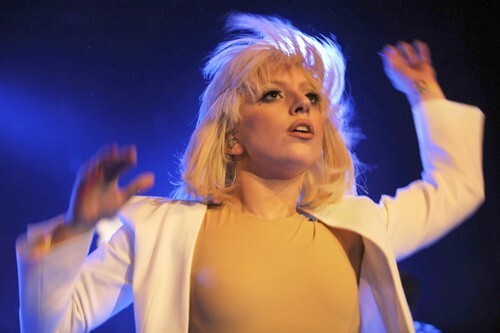 Song:
Lady GaGa's "Poker Face"
Verdict:
Song. There are plenty of moments in "Poker Face" that could be carved out for a catchy 10-second snippet, but they wouldn't give a full impression of the tune. "Poker Face" packs a heavy dose of electronic and robotic tones in its four minutes as synthesizers strut and swagger under some robotic vocals.
(AFP/Getty Images)
Song:
Soulja Boy
Tell 'Em featuring Sammie,
"Kiss Me Thru the Phone"
Verdict:
Ring tone. Are there even verses to this song? "Baby, kiss me thru the phone (kiss me thru the phone), I'll see you later on (later on, later on...)" There are other other words? Whatever, it's all you need to hear. (I say "need" assuming you think kissing through the phone is the come-on to end all come-ons.) The rest is filler.
(Jay L. Clendenin / Los Angeles Times)
Song:
Kid Cudi's "Day 'N' Nite"
Verdict:
Song, ring tone and any other format that exists. An early contender for 2009's song of the summer, "Day 'N' Nite's" hand-clap groove, spacey sprinkling of electronics and matter-of-fact delivery impress in any medium, although stereo is best.
(WireImage)