10 Images
'Twilight' stars: then and now
Cam Gigandet
Cam Gigandet
(James)
Then:
Gigandet got his start as a soap star on "Young and the Restless," but he is better known for his supporting roles on the WB's "Jack & Bobby" and Fox's "The O.C."
Now:
After playing the hunter James in "Twilight," he'll play the hunted in the supernatural thriller
"The Unborn."
(Wireimage)
Kristen Stewart
Kristen Stewart
(Bella Swan)
Then:
Before winning the role of clumsy but beautiful Bella, Stewart made a splash at 12 when she starred as Jodie Foster's tomboy daughter in the 2002 thriller "Panic Room."
Now:
After shooting "Twilight," Stewart filmed the romantic comedy
"Adventureland"
opposite Ryan Reynolds. It's slated to come out early next year. And there's always the possibility of a "New Moon" sequel.
(Wireimage; Getty Images)
Kellan Lutz
Kellan Lutz
(Emmett Cullen)
Then:
Lutz may be playing the Cullens' buffed up enforcer, Emmett, but the 23-year-old actor appeared in the critically acclaimed HBO war drama "Generation Kill" and has had roles on other high-profile series including Lisa Kudrow's HBO comedy "The Comeback," "Heroes" and "CSI."
Now:
You most recently saw Lutz as jerky jock George on "90210."
(Wireimage)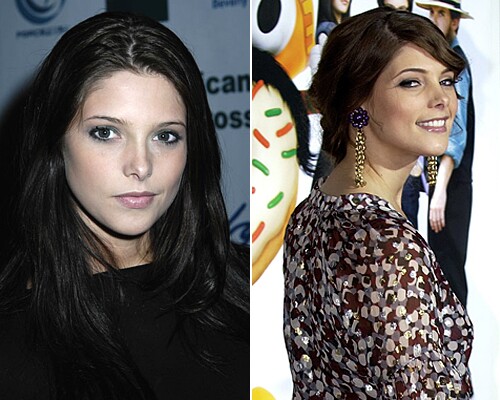 Ashley Greene
Ashley Greene
(Alice Cullen)
Then:
Landing the role of Edward's feisty sister Alice Cullen is Greene's biggest acting role to-date. Before "Twilight," she had bit roles on "Crossing Jordan," "Shark" and MyNetwork TV's prime-time soap opera "Desire."
Now:
Greene just got cast in the '80s-set comedy "Skateland," in which she'll play the love interest of a young guy who becomes unemployed when the local roller rink shuts down.
(Wireimage)
Taylor Lautner
Taylor Lautner
(Jacob Black)
Then:
Lautner broke into the big-time as the pint-sized star of the 3D family film "The Adventures of Sharkboy and Lavagirl."
Now:
At 16, Lautner is now
hoping and waiting
to continue in the role of "Twilight's" Jacob Black, Bella's second suitor (and werewolf).
(Wireimage)
Robert Pattinson
Robert Pattinson
(Edward Cullen)
Then:
Before playing dead heartthrob Edward in "Twilight," Pattinson played Hogwarts heartthrob Cedric Diggory in "Harry Potter and the Goblet of Fire." Pictured at left, the actor attends the 2005 premiere of "House of Wax" with the same crazy hairdo.
Now:
Between photo-ops -- on the right, at the Young Hollywood Awards -- Pattinson is busy promoting a pair of new films, the independent coming-of-age comedy "How to Be" and the Salvador Dali-Luis Bunuel biopic "Little Ashes."
(Wireimage)
Elizabeth Reaser
Elizabeth Reaser
(Esme Cullen)
Then:
Reaser, whose film credits include "Sweet Land" and "The Family Stone," is best known for her part as the unwell patient Ava-turned-Rebecca on "Grey's Anatomy."
Now:
The actress currently stars on CBS' comedy "The Ex List" -- which, unfortunately, has just been
yanked
from the schedule -- but also is set to star in the drama
"Against the Current"
with Joseph Feinnes and Justin Kirk.
(Wireimage)
Peter Facinelli
Peter Facinelli
(Dr. Carlisle Cullen)
Then:
Facinelli, who's married to "Beverly Hills, 90210" star Jennie Garth, played the dumb jock in the 1998 teen movie "Can't Hardly Wait," but he has since beefed up his acting credentials with dramatic supporting roles on HBO's "Six Feet Under" and FX's "Damages."
Now:
The actor next stars in
"Thicker,"
a comedy about a brother and sister chasing after an inheritance that was mistakenly buried with their late mother, opposite Christopher Lloyd and Guy Pearce.
(Wireimage)
Nikki Reed
Nikki Reed
(Rosalie Hale)
Then:
Twenty-year-old Reed became an instant hit as the teenage star and co-author of the independent film "Thirteen," based on the actress' own real-life experiences.
Now:
She's set to star in two movies --
"Privileged"
and
"Last Day of Summer"
. But she'll have her hands full playing icy vamp Rosalie if the "Twilight" sequels get the green light.
(Wireimage)
Jackson Rathbone
Jackson Rathbone
(Jasper Hale)
Then:
Rathbone's face may seem familiar to "Twilight's" teen fans. The 23-year-old was a guest star on "The O.C." and had a regular role on ABC Family's mother-daughter drama "Beautiful People."
Now:
The actor most recently played the troubled Joey on an episode of A&E's addiction drama "The Cleaner." He's also set to star in "S. Darko," a sequel to "Donnie Darko."
(A&E / Wireimage)