6 Images
TV: From sizzle to fizzle?
By Jevon Phillips and Lora Victorio, Los Angeles Times Staff Writers
If it's true that what goes up must come down, than these TV shows are no exception. They had great buzz, but the shows haven't so far lived up to the hype.
'Bionic Woman'
Jamie Summers returns! That was definitely the hype coming into this season for "Bionic Woman." Purists were cautiously optimistic, while "Alias" and "Buffy" viewers looked for the strong female action show. What happened?!?!
Recasting a major role and recently getting a new showrunner (Jason Cahill), the onetime 70s hit is trying to draw and keep eyeballs, but it's not going well. The show dropped almost 3 million viewers from its "Deal or No Deal" lead (8.6 million viewers overall), and has not been hugged by critics (TV Envy says the show "is in desperate need of some oil around the joints.")
(Carol Segal / NBC Universal)
'Back to You'
The pairing of Emmy winners Kelsey Grammer and Patricia Heaton seemed like a match made in TV heaven. The show, about two news anchors who were former lovers, was hailed as a "solid comedy" by Times reviewer Mary McNamara, but the latest numbers disclose shaky ground. Ratings for the week ending Oct. 21 reveal the show came in third in its time slot, with viewers totaling a paltry 7.1 million.
(Sam Jones / Fox)
'Heroes'
Coming into this season, NBC was jazzed about continuing it's Monday dominance with "Heroes." Though the show got a little summer buzz when it announced it's semi-spinoff "Origins" show, it has definitely suffered a sophomore slump.
Among adults 18-34, "Heroes" ranked #4 among all programs this week, but it's 11.4 million viewers is a far cry from the lofty numbers it routinely reached last season. Whether its subpar stoylines, its "newness" wearing off, or an overall decline in TV viewing, it has been viewed as a disappointment so far.
(Chris Haston / NBC Universal)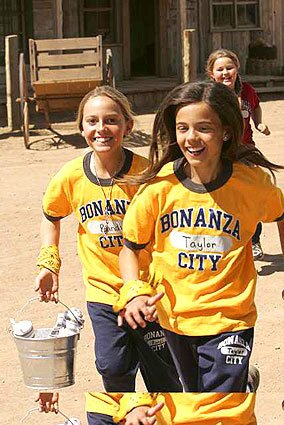 'Kid Nation'
It was probably the most controversial show for the fall season. 40 kids, (supposedly) unsupervised, left out in the desert to fend for themselves and create a nation. A "Kid Nation."
Before even seeing it, critics and parental organizations hated it and panned it. A kid (supposedly) drank bleach. They're working sometimes 10-12 hours a day for a TV audience, which must've violated some child labor law (right?). Recently, the ratings climbed a bit, especially with the 2 to 11-year-old crowd, but the show's buzz has faded like the town they're trying to revive.
(CBS)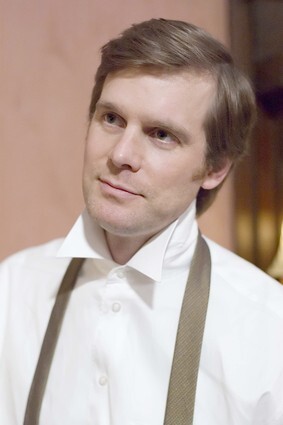 'Dirty Sexy Money'
ABC's family drama "Dirty Sexy Money" was subject of much water cooler talk because of buzz about story lines resembling that of the Hilton clan (yes, those Hiltons), not to mention the return of Peter Krause ("Six Feet Under") to series television. But the strong lead-ins from "Private Practice" didn't deliver as many viewers as the network may have hoped. "Dirty" doesn't even register in the top 20.
(ABC)
'Viva Laughlin'
With any new series comes risk, but there were high hopes for CBS' musical-in-a-casino. The formula worked for "Viva Blackpool," the BBC show "Laughlin" is based on. Big names such as Hugh Jackman and Melanie Griffith were even attached to "Laughlin" to give the show some star power. But numbers don't lie and after dismal ratings after two episodes, the show was axed from the schedule.
(CBS)