13 Images
Best & worst: TV stunt casting
By Jevon Phillips, Denise Martin and Todd Martens
Sometimes a cameo is not just a cameo. Sometimes a guest-starring role on TV can be a career boost (Britney Spears on "How I Met Your Mother") or an excuse to get severely silly (Matt Damon on "Will & Grace"). Other times, it can be just the pick-me-up a series needs to attract viewers. (See tonight's episode of NBC's ratings-challenged spy comedy "Chuck," featuring Nicole Richie doing combat -- in the gym showers of a high school reunion, natch.)
We take a look back at some of the most memorable stunt casting the tube's seen, for better and worse.
(NBC)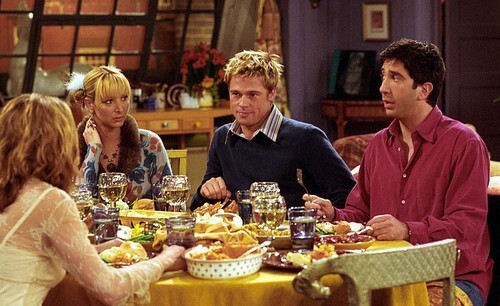 BEST: Brad Pitt in 'Friends'
Brad Pitt, then wed to Jennifer Aniston, dropped by the wife's hit NBC sitcom "Friends" to play Will, a Rachel-hating friend of Ross who had never gotten over her high school neglect. During the special Thanksgiving episode, it was revealed that the overweight Will not only co-founded the "I Hate Rachel Green Club" -- with Ross! -- he also
started some damaging gossip
about Rachel.
Ross:
We... we said that the rumor was that, um, you had both male and female reproductive parts.
Rachel:
What?
Will:
That's right. We said your parents flipped a coin, decided to raise you as a girl, but you still had a hint of a penis.
(AP)
BEST: Heather Locklear on 'Melrose Place'
Locklear has to hold some kind of record for longest-running special guest star --
199 episodes
, according to IMDB. As resident diva and landlord Amanda Woodward (full name: Amanda Parezi Woodward Burns Blake McBride) on the Fox soap "Melrose Place," Locklear got to rumble with all of the complex's females and wrestle with most of the guys. One of the most memorable Woodward threats? The time she almost
gouged out the eyes
of a peeping Tom.
(Twentieth Century Fox)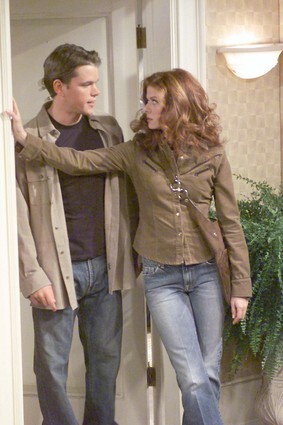 BEST: Matt Damon on 'Will & Grace'
True, it's difficult to pick a favorite from among the many guest stars "Will & Grace" saw over the years -- there are
many
-- but Matt Damon's turn as Jack's heterosexual rival, Owen, still has us laughing. While pretending to be gay in hopes of earning a spot in the Manhattan Gay Men's Chorus, Damon got to bust out lines from Dusty Springfield's "Wishin' and Hopin' " like "Do the thiiiiiiiings he wants to do."
(NBC)
WORST: Elizabeth Taylor on 'The Simpsons'
The build-up was there: Maggie speaks! Elizabeth Taylor to guest star on "The Simpsons"! But when all was revealed, the Oscar Award-winning actress had lent her voice for exactly one word: "Daddy." Adorable? Touching? Yes. Did it require the services of Taylor? Nope. (She appeared on a later episode as herself.)
(Matt Sayles / Associated Press)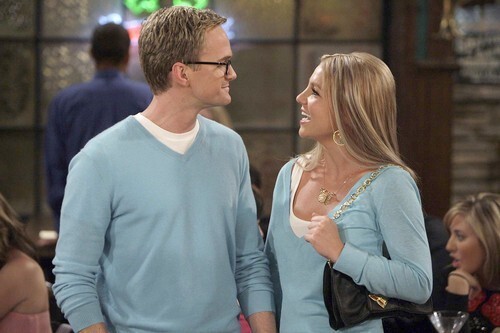 BEST: Britney Spears on 'How I Met Your Mother'
As Abby, the dermatologist's assistant who has a crush on Ted, Britney Spears delivered
concrete proof
that she could put the crazy on hold and make audiences laugh. Intentionally.
(CBS)
WORST: Jerry Seinfeld on '30 Rock'
It's no surprise that Jerry Seinfeld was one of the only "30 Rock" guest stars not to be nominated for an Emmy this year. The comedian's portrayal of himself in last season's premiere, "Seinfeld Vision," was shocking in its ho-hum-ness. Shamelessly promoting "Bee Movie" would have been OK, had Seinfeld been even
as
funny as any of the show's other stellar guest stars. (He was outdone by Al Gore and David Schwimmer -- for shame.)
(Chris Haston / NBC Universal)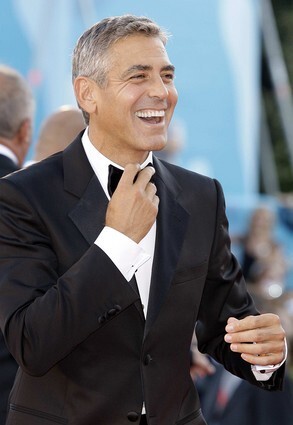 BEST: George Clooney on 'South Park'
Four episodes into its run in 1997, "South Park" didn't shy away from tackling big social issues. It even got a bit of help from Hollywood stud George Clooney, who helped Trey Parker and Matt Stone show some gay pride. But like the best of "South Park," it didn't preach. Instead, it barked, as Clooney played the role Sparky the gay dog.
(Joel Ryan / Associated Press)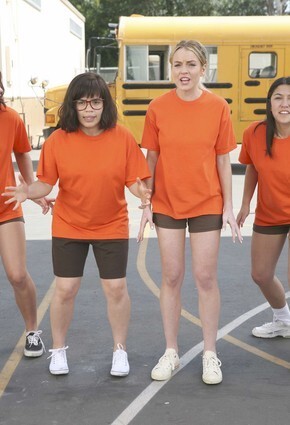 WORST: Lindsay Lohan on 'Ugly Betty'
This could change, because this week the actress returns to play Kimmie Keegan, the childhood tormentor of "Ugly Betty." But up until now, Lohan hasn't gotten to do much in her two episodes except throw fries at the fashion-challenged heroine -- and then kiss and make up with her minutes later. Will Lohan get to exercise her funny bones when Kimmie shows up at Mode to ask for Betty's help in finding a job? Let's hope so.
(Karen Neal / ABC)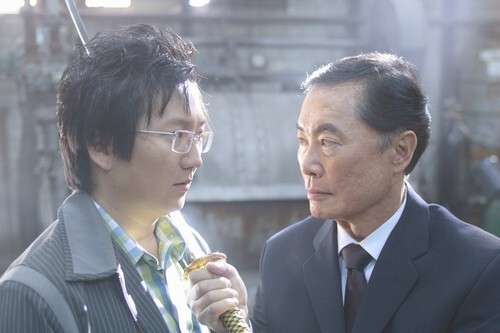 BEST and WORST: George Takei and Nichelle Nichols on 'Heroes'
It's perhaps only too appropriate that "Heroes" brought back Trekker favorites Sulu (Takei) and Lt. Uhura (Nichols). As Hiro's father, Takei was intense, showing "Star Trek" fans a different side to the actor whom most remember as the stoic, sword-wielding pilot. On the flip side, Nichols as Micah's grandmother was virtually unheard. If she had super powers like the show hinted she might, viewers never saw them.
(Paul Drinkwater / NBC Universal)
WORST: Joss Whedon on 'Veronica Mars'
Fans of Whedon knew that he was a loud and proud "Veronica Mars" groupie, so expectations were high when the "Buffy the Vampire Slayer" creator was cast as Douglas, the Lariat car-rental agent. Sadly, his brief interaction with Veronica (Kristen Bell) did not live up to the hype. It wasn't bad, it just wasn't much. Especially from the self-proclaimed fanboy.
(Greg Schwartz / CBS)