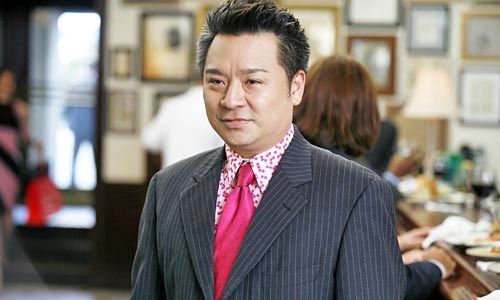 9 Images
TV's unsung heroes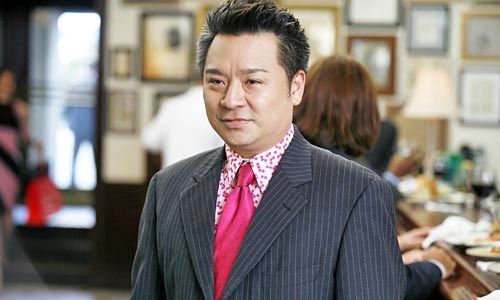 Rex Lee
As "Entourage" continues it's downhill slide there are two bright spots that keep us watching: Jeremy Piven's masterful and much discussed Ari Gold, and the equally intense, though slightly more subtle performance by Rex Lee who plays Lloyd, Gold's gay, Asian assistant. With his sole client, Johnny Drama, becoming a TV star, we're hoping to see Lloyd show his fangs and not just pout (though he does that wonderfully).
(HBO)
Gina Glocksen
"American Idol" finalist Gina Glocksen is a mall rocker chick with a heart of gold. She couldn't sing like Melinda or dance like Blake, and she didn't have Sanjaya's media presence, but when she got kicked off the show before Haley Scarnato and Phil Stacey, at least some corners of "Idol" nation went into shock, and then mourning.
(Michael Becker / AP)
Becki Newton and Michael Urie
Becki Newton and Michael Urie play the two most stylized characters on "Ugly Betty" -- an already styled-out show. Her Amanda Tanen is the sexy queen of the archly raised eyebrow; his Marc St. James is a flourisher of handkerchiefs and bitchy gayisms. He's donned a couture gown, she once had to stand on a toilet in heels, squeezed into a silver silicone dress, just to pee. They're a lot, but too much? Never!
(ABC)
Michael Emerson
In the final episodes of its third season "Lost" became compelling viewing again. Having an established finishing date helped, but more importantly, it was the eerily creepy performance by Michael Emerson who plays series villain Ben, the cold, manipulative leader of The Others. So far he's posed as "a guy from Kansas," been tortured, got threatened by John Locke (who he in turn shot), and now, as relayed by the finale, may possibly be a good guy!
(ABC)
Jack McBrayer
Alec Baldwin and Tracy Morgan helped make "30 Rock" the funniest new show on television, but the real breakout star is comedian Jack McBrayer who plays the naïve and hilariously earnest Midwestern page Kenneth. He's pretty much the weirdest straight man ever.
(NBC)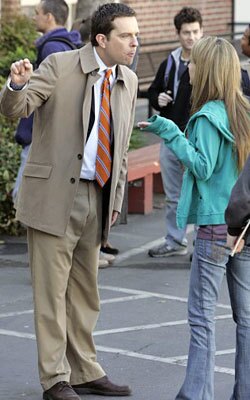 Ed Helms
It took us a while to warm up to Ed Helms, who plays Andy Bernard on "The Office." When we first met him in the Stamford branch of Dunder Mifflin he just seemed obnoxious. But when he got to Scranton the obnoxiousness bloomed into something beyond obnoxious. Genius obnoxious.
(NBC Universal)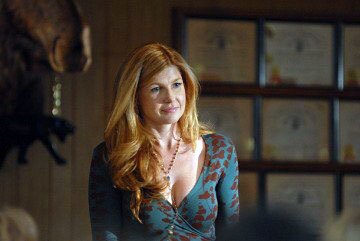 Connie Britton
Kyle Chandler has garnered a ton of critical attention for his performance as Eric Taylor, on "Friday Night Lights," but fans of the show have equal respect for Connie Britton, who plays his wife Tami. When the show started, you thought she was just going to be another put-upon, long-suffering wife. But then she became the guidance counselor at school and a rock for all.
(NBC Universal)
Maestro Harrell
Of all the heartbreak caused by the adolescents introduced in the fourth season of "The Wire," it was society's failing of budding entrepreneur and foster child Randy Wagstaff that hurt the most. Maestro Harrell played Wagstaff with a mix of natural charm and genuine hurt that is far too rare in child actors.
(HBO)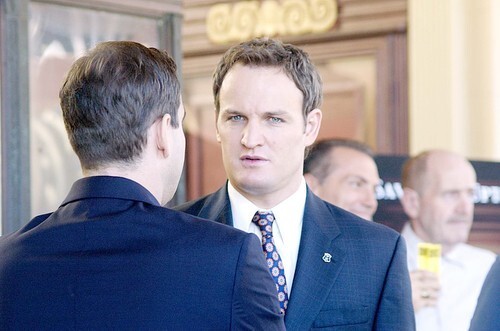 Jason Clarke
From his accent to his transition from an idealist/family man to a deal making compromised, embittered realist, Australian Jason Clarke is incredibly believable as Rhode Island politician Tommy Caffee on "Brotherhood." His almost ridiculous good looks serve only his role as a politician, the rest of the time its disillusion, and shrewdness that dominate his face.
(Showtime)