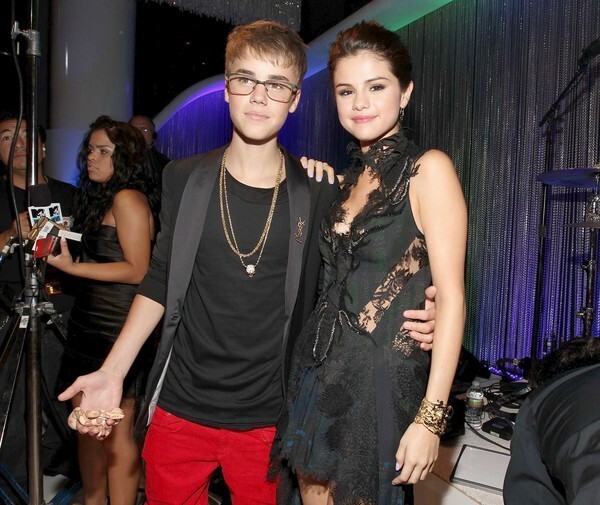 6 Images
MTV Music Video Awards 2011: Best & Worst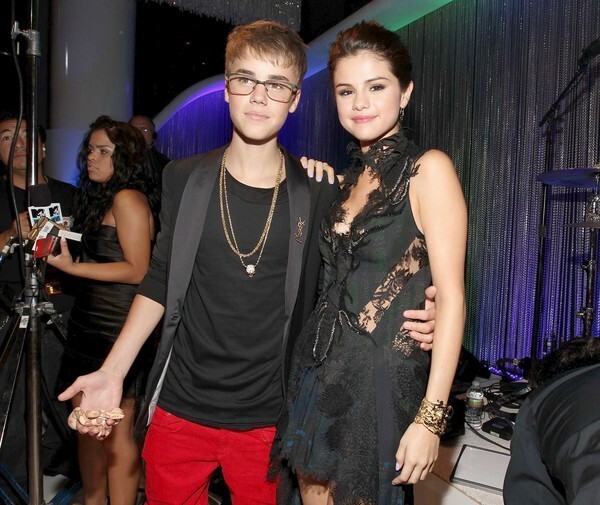 Pop star
Justin Bieber
came to the awards with a cold-blooded companion during his pre-show interview with host and girlfriend
Selena Gomez
. Perhaps his bright red pants and cheetah shoes were a sign of interesting things to come during this interview, which included him introducing
Gomez
to a snake named Johnson.
But the topper was the totally awkward last-minute kiss he planted on Gomez before the cameras cut away. Smooth, Biebs. Real smooth.
(Christopher Polk / Getty Images)
Rapper Rick Ross put a slight question mark on the reaction to his supposedly squashed beef with Kreayshawn of '
Gucci
Gucci' fame after her freestyle dis on a local radio station. The young star denies she meant any offense when she called him a "faker." Black carpet host Jim Cantiello asked if he and the West Coast newcomer are cool with each other during his interview on the black carpet.
"I dunno, I think I saw her running outta here," joked Ross while standing next to
DJ
Khaled and Ace Hood. "I'm cool, though. She might need to buy DJ Kahled a steak or something. Maybe give him a little special attention after the show."
(Jason Merritt / Getty Images)
Giving
Lady Gaga
a run for her money, hip-hop queen Nicky Minaj arrived on the VMA black carpet with the sci-fi swagger of a Space-Age Harajuku girl, sporting a pink and yellow bee hive hairdo, multicolored SARS mask and metal dress fashioned from pointy prisms.
The mask might have made it a little difficult for her to talk about the premiere of her new video for the song "Fly." Fortunately her crazy dress gave us plenty to look at.
(Christopher Polk / Getty Images)
Considering
Kanye West
's tendency to jump on stage at these kinds of shindigs, we should've guessed someone would've showed him the same appreciation this year. During the smoke and fire-filled performance of "Otis" by West
Jay-Z
, from their hit album "Watch the Throne," the show was interrupted for a split second by someone from the crowd jumping on stage and running past the rappers.
The song-crasher was quickly intercepted before he got off stage. But if the stunt proved one thing, it's that security should watch the audience. Of course, which stunts are real and fake at a VMA telecast are never always immediately clear (see Eminem/Bruno).
(Matt Sayles / Associated Press)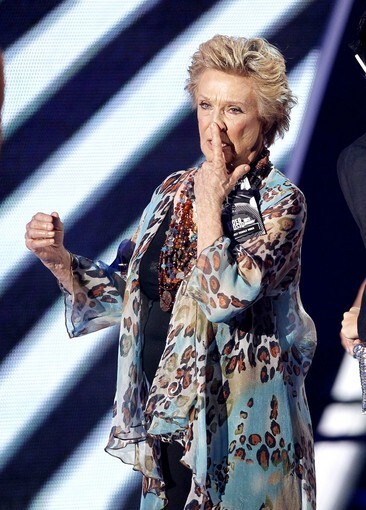 Cloris Leachman at the 2011 Video Music Awards.


(Matt Sayles / Associated Press)
Pop singer
Katy Perry
grabbed top honors on Sunday night, winning video of the year for her song "Firework." Before she arrived on stage, Perry had already been crowned with what appeared to be a yellow, block-shaped head ornament sitting atop her head of pink hair. This year, her competition included videos from Adele, Beastie Boys, Bruno Mars and Tyler, the Creator.
"Oh, my goodness! Thank you so much," Perry said. "This has been a night of firsts. This is my second Moonman. I'm very proud of the song it stands for, which is 'Firework.'
(Kevin Winter/ Getty Images)