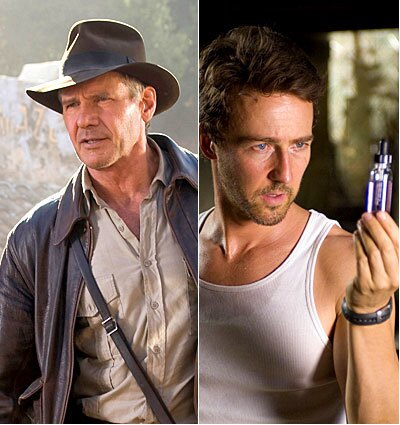 13 Images
ShoWest's summer movie predictions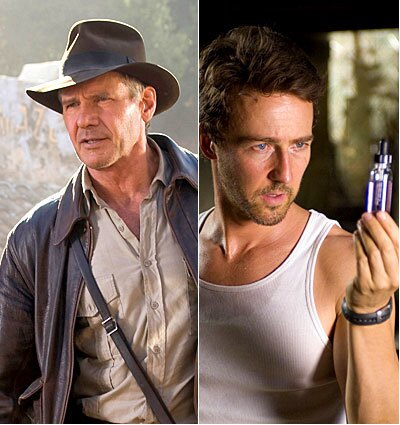 Betting on adventure
This summer, many movie people expect big things from 'Indiana Jones.'
By John Horn
Los Angeles Times Staff Writer
SHOWEST, the annual convention of movie theater owners, is held in Sin City, a town famous for creating thousands of losers -- and a handful of winners -- every minute. Against that backdrop, we decided the annual National Assn. of Theatre Owners gathering was the perfect place to stage our own game of chance.
The rules were simple: With a reminder list of the summer's most prominent releases in hand, more than a dozen exhibitors, producers, studio executives, marketing experts -- and even a filmmaker -- were asked to handicap the May-August movies. All were told to pick the summer's biggest success, its most surprising sleeper hit and its largest bomb.
Because many people interviewed were handicapping (and slamming) films, filmmakers and studios with whom they might have business dealings, everyone was allowed to comment anonymously -- you know, what happens in Vegas stays in Vegas.
One more thing: Studio employees could not vote for their own movies. And though choices were all over the board, it was clear that attendees were bullish on Paramount's
"Indiana Jones and the Kingdom of the Crystal Skull"
and far less excited about Marvel Studios and Universal's
"The Incredible Hulk."
(David James, Associated Press)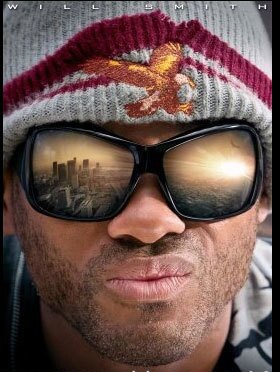 Studio executive predicts:
Hit: "Hancock."
"For total lack of imagination, I'm picking it -- but maybe 'The Chronicles of Narnia: Prince Caspian.' "
Sleeper:
"Pineapple Express." "It feels like it could really work."
Bomb:
"Sex and the City" or "The Love Guru." "They both look hollow and cheesy."
()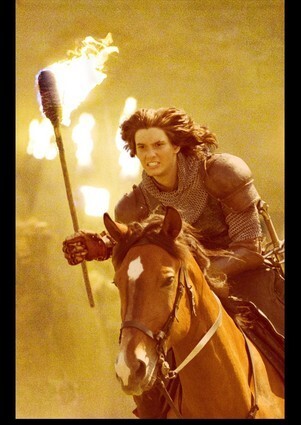 Online movie advertiser predicts:
Hit: "Prince Caspian"
or "Indiana Jones." "They have built-in awareness. You don't have to spend a dime marketing them."
Sleeper:
"Meet Dave." "I think it's really going to be a hit."
Bomb:
"Mamma Mia!" "I hope it bombs because I can't stand musicals. But I also think 'The Incredible Hulk' is not going to work."
(Murray Close / Walt Disney Pictures)
Drive-in theater owner predicts:
Hit:
"Indiana Jones." "They've got the best date to open a movie [May 23] and it's iconic. It's almost like James Bond."
Sleeper: "Get Smart."
"I think it's going to dominate the Mike Myers movie ['The Love Guru']. I'd put 'Get Smart' on my bigger screen."
Bomb:
"Meet Dave." "I hate to say it, but Eddie Murphy either hits it or goes in the toilet."
(Tracy Bennett / Warner Bros.)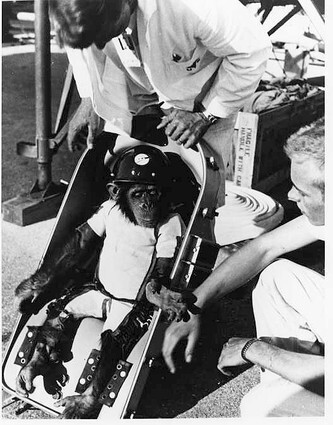 Producer predicts:
Hit:
"Hancock." "Because Will Smith is the biggest movie star in the world."
Sleeper: "Space Chimps."
"Fox is really good at those kind of movies."
Bomb:
"Speed Racer." "The trailer I saw was awful. It made it look obscenely young."
The photo is of the original space chimp, Ham, who guided America's first Mercury rocket.
(NASA)
Studio executive predicts:
Hit:
"Indiana Jones." "There's no one in America that doesn't want to see it."
Sleeper: "Mamma Mia!"
"It just looks so kitschy."
Bomb:
"Speed Racer." "The materials I've seen so far make it look like 'Tron 2.' "
(Universal Pictures)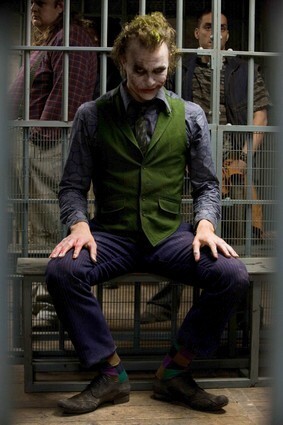 A distributor predicts:
Hit: "The Dark Knight."
"Chris Nolan's first 'Batman' was fantastic. And with the whole Heath Ledger back story, everybody will want to go see it."
Sleeper:
"Pineapple Express." "How can you go against Seth Rogen? I think it will do more than $100 million, and no one expects it."
Bomb:
"Get Smart" or "Speed Racer." "God, does 'Get Smart' look like a misfire. But 'Speed Racer' looks so bad and like it's playing too young."
(Stephen Vaughan / Warner Bros.)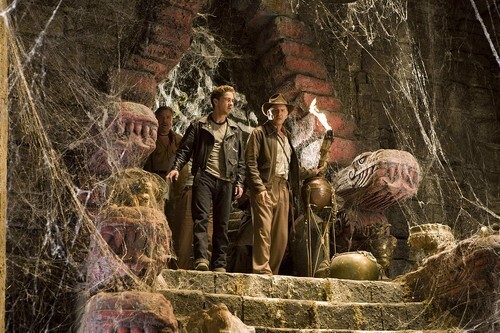 Movie trailer supervisor predicts:
Hit: "Indiana Jones."
"My kids are already game for it. Casting Shia LaBeouf is really smart."
Sleeper:
"Hulk." "It would be great for a movie that didn't work to get better, like 'Batman.' "
Bomb:
"Sex and the City." "It feels like a boxed DVD set of a TV series."
(David James / Associated Press)
Theater manager predicts:
Hit:
"Prince Caspian." "The timing is right. It has the precedent to build on and has broad audience appeal."
Sleeper: "Speed Racer."
"It will play young, but it has broad appeal, because people in their 30s will remember the TV show."
Bomb:
"Sex and the City" or the "X-Files" movie. "The audience is too narrow for either, and I don't know anybody who liked 'Sex and the City' when it was on."
(Warner Bros. Pictures)
Filmmaker predicts:
Hit:
"Indiana Jones." "Without having spent a dime on marketing, they have the most-watched trailer in history."
Sleeper: "Sex and the City."
"Every woman I know has indicated to me they can't wait."
Bomb:
"Hulk." "Why?"
(Craig Blankenhorn / Associated Press)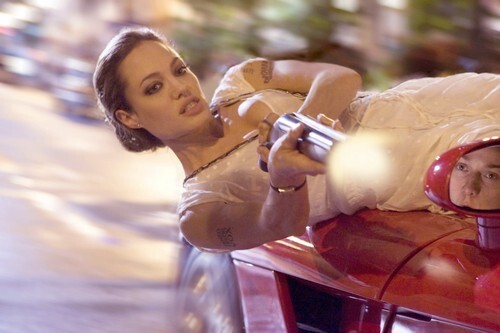 Marketing executive predicts:
Hit:
"Hancock." "Will Smith on the Fourth of July is always a sure thing."
Sleeper: "Wanted."
"The trailer is playing beautifully, and it looks slick. It's a sexy cast [Angelina Jolie and James McAvoy]."
Bomb:
"Hulk." "As if there were so many unanswered questions from the first movie?"
(Universal Pictures)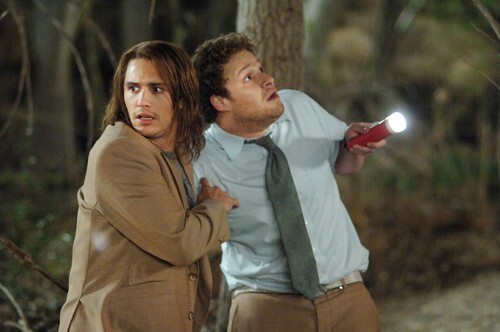 Studio executive predicts:
Hit:
"Indiana Jones." "It's either that or 'Narnia,' which looks like it might be in the realm of 'The Lord of the Rings.' "
Sleeper: "Pineapple Express."
"It's cool, it's original, and it's different."
Bomb:
"Hulk." "The previous one didn't work. Nobody cares."
(Dale Robinette / Columbia Pictures)
Studio executive predicts:
Hit:
"Prince Caspian" or "Hancock." "The three films with the best pedigree are 'Indiana Jones,' 'Narnia' and Will Smith."
Sleeper: "Hellboy II."
"Is it one of those franchises where the question is: Does the first one do $60 million, and the second do $100 million?"
Bomb:
"Hulk." "They need to show you why this one is so different from the first one, and they haven't yet."
(Universal Pictures)