10 Images
The year's worst TV
Husband-and-wife TV newspeople Maury Povich and Connie Chung co-hosted a short-lived show "Weekends With Maury and Connie" on the cable network MSNBC from January until June 17, 2006. The show suffered from tragically low ratings and as a final send-off Chung donned a white sequin gown and writhed atop a piano while warbling out an off-key parody of "Thanks for the Memories" before collapsing in a heap on the ground. The clip became a YouTube sensation, prompting Bob Lichter of the Center for Media and Public Affairs to tell USA Today, "There's a fine line between parody and self-parody and Chung just erased it."
(AP)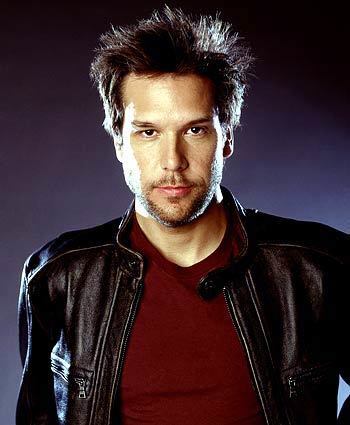 Someone told the execs at HBO that the kids loved the Dane Cook and behold! "Dane Cook's Tourgasm," a reality show following the hijinks of Cook and his comedian buddies as they perform their stand-up tour across the country, joined the channel's exclusive cluster of original series that includes "The Sopranos," "Six Feet Under" and "Sex and the City." Unfortunately, it probably won't ever be mentioned with those series again -- the show was shredded in the press. It's Metacritic score was 33 and Variety called it "A half-hour vanity project that proves HBO can not only be TV, but bad TV at that."
(John P. Johnson)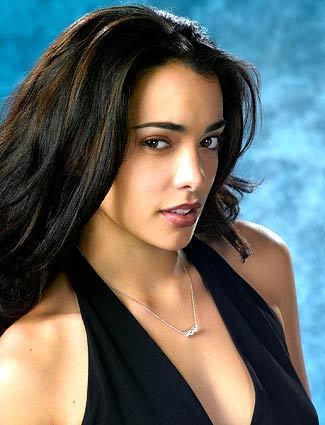 Fox hoped to cash in on the burgeoning audience for the Latin American "telenovela" sensation by creating a new network for nightly soap operas. MyNetworkTV launched with two series filled with beautiful people doing nasty things -- "Desire" and "Fashion House." "Desire" recieved a Metacritic score of 27, "Fashion House" a 31. Of the former, the Seattle Post-Intelligencer said, "'Dynasty' plays like Tennesee Williams in comparison."
(John P. Johnson)
Hoping to copy the success of "Deal or No Deal," NBC decided to duplicate the look of its hit show without copying the fun. On "Identity," host Penn Jillette guides contestants as they try to figure out the occupations of 12 strangers standing before them. The Metacritic score was 24 and the New York Daily News pulled no punches in its review, stating, "It's not good."
()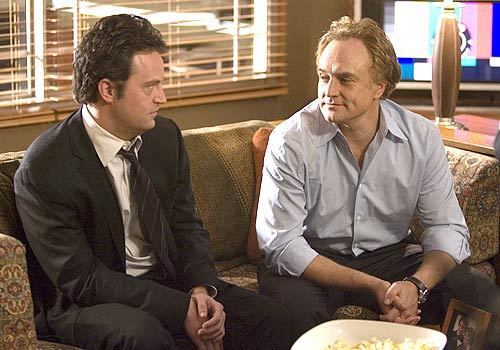 No new show from the fall TV season generated more advance buzz than Aaron Sorkin's "Studio 60 on the Sunset Strip." Fans of Sorkin's previous series "The West Wing" couldn't wait to see how he would handle the behind-the-scenes machinations of a late night comedy series. It turns out the anticipation was the best thing about the series. Despite glowing reviews from most major publications and a Metacritic score of 75, many felt let down by the show. The L.A. Weekly's critic groused, "Really, I just wish it were funny."
(Chris Haston / NBC)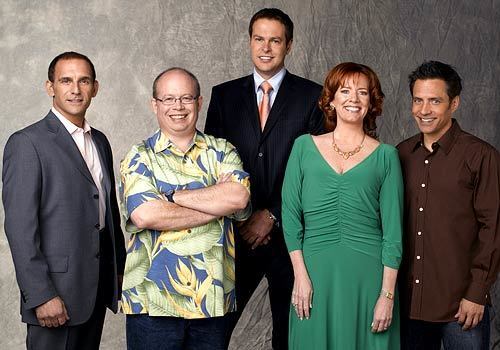 The producers of "American Idol" thought they could transfer their star-making dust from the karaoke lounge to the garage workshop, confident that viewers would be as excited to see the creation of the next Slinkee as they were the creation of the next Christina Aguilera. They thought wrong. "American Inventor" garnered a woeful 29 on Metacritic. The Chicago Tribune called it "The worst unscripted outing to hit the airwaves in many a moon."
(Bob D'Amico / ABC)
From Public Enemy to VH1 "Celebreality" staple, Flavor Flav's career arc has been as attractive as his platinum grill. The latest reality series to star Mr. Flav, "Flavor of Love" was patterned after "The Bachelor," with the former rapper dating various eligible ladies, including one who defecated on the stairs on her way to the bathroom. Not a high point in the annals of television.
(Getty Images)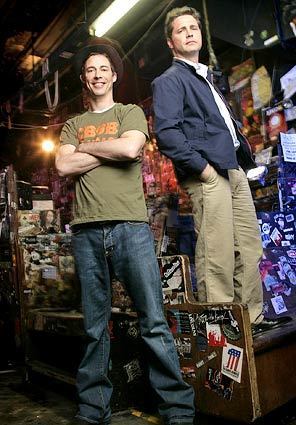 Tom Cavanagh attempted to crawl back into America's heart again after the end of his last CBS series "Ed." But "Love Monkey," about the exploits of an indie record executive in New York, tried hard to be hip. Way too hard. It lasted less than a month on TV, though it garnered a comparitively high 64 Metacritic rating.
(Craig Blakenhorn / CBS)
Considering the big-name talent involved (Ray Liotta, Virginia Madsen and "ER" executive producer John Wells), "Smith" should have been a smash-hit. Instead it was a luke-warm placeholder that quickly disappeared from CBS' schedule. USA Today called it "hands down the worst new show of the season."
(Patrick Ecclesine / Warner Bros.)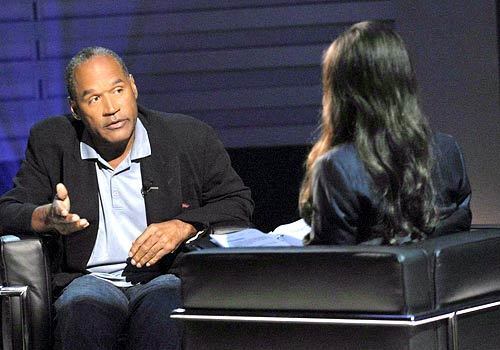 The absolute worst moment on TV this year never even made it to TV. But just the thought of it was so odious, it made the list. Judith Regan's aborted interview special with O.J. Simpson, titled "If I Did It," would have aired during sweeps in November and was billed as Simpson's "hypothetical confession" to the murders of Nicole Brown Simpson and Ron Goldman. Criticism was widespread, with even Bill O'Reilly addressing the special with a Talking Points segment titled, "America Hits Its Lowest Point Ever." Fox quickly yanked the special from its schedule.
(Michael Yarish / EPA)