Pixar's 'Coco' dominates the box office as the movie industry awaits 'Star Wars: The Last Jedi'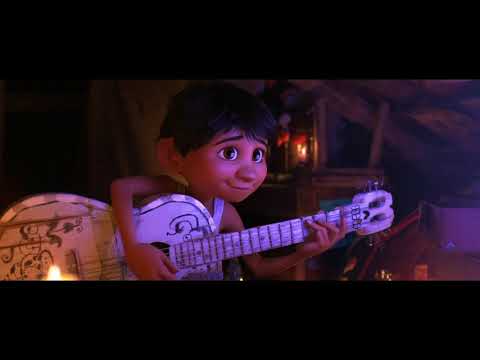 The trailer for "Coco" from Disney Pixar.
The film industry is expected to sleep off its Thanksgiving feast this weekend, after Disney and Pixar's "Coco" dominated ticket-buying over the holiday break.
The Dia de Los Muertos-themed computer-animated movie, which opened with a strong $73 million in its first five days of release, could retain the No. 1 spot in the United States and Canada until Disney releases "Star Wars: The Last Jedi" on Dec. 15.
"Coco," Warner Bros.' "Justice League" and Lionsgate's "Wonder" drove the box-office to its fourth biggest five-day Thanksgiving weekend ever, not adjusting for inflation, according to comScore.
The industry total of $265 million in domestic ticket sales Wednesday through Sunday was up about 2% from last year, but was far from a record-breaker. The largest Turkey Day haul remains 2013's $294 million, led by "Hunger Games: Catching Fire" and Disney's "Frozen."
Ticket sales in the United States and Canada remain sluggish compared to last year. Movies have grossed $9.71 billion domestically in 2017, down 4% from the same period a year ago thanks to disappointing performances from multiple films.
Another Pixar hit
"Coco," the latest effort from Disney's Pixar Animation Studios, is expected to gross roughly $25 million Friday through Sunday, boosted by stellar reviews and positive audience reactions. The movie about a young boy who meets his ancestors in the Land of the Dead earned a rare A+ grade from exit-polling firm CinemaScore and a 96% "fresh" rating from Rotten Tomatoes.
"Coco's" $73-million, five-day launch was lower than the 2016 Thanksgiving debut of Disney's "Moana" ($82 million), and higher than the studio's 2010 release "Tangled" ($68.7 million) and the 2015 Pixar bomb "The Good Dinosaur" ($55.5 million).
"Coco's" family themes, drawing heavily on Mexican traditions, have likely helped its prospects overseas, including in China, where it opened with $18.2 million. With its record-breaking $53.4-million run in Mexico, the film has grossed more than $153 million worldwide.
As predicted by analysts, workplace complaints that surfaced last week against Pixar and Walt Disney Animation Studios chief creative officer John Lasseter did not appear to affect sales. The executive has taken a six-month leave of absence.
'Wonder' boy
"Coco's" only competition this weekend will be the DC superhero mashup "Justice League" and the emotional drama "Wonder," about a young boy who must cope with bullying at school because of a facial disfigurement. "Justice League" has taken in $171.9 million domestically since its lower-than-expected opening earlier this month. Including international grosses, the film has collected $482.9 million.
"Wonder," starring Jacob Tremblay ("Room") and Julia Roberts, continued its strong run with $22 million in box office sales. That was down only 18% from its stronger-than-expected $27 million debut nearly two weeks ago, driven partly by bulk sales to school classes because of its anti-bullying message. Produced by Lionsgate, Participant Media, Walden Media and Mandeville Films for $20 million, the film has generated $70 million in ticket sales so far.
The lack of new product in theaters in the coming days signals that the movie business is quickly turning its attention to "Star Wars: The Last Jedi," which is expected become the biggest opener of the year. Estimates based on pre-release audience surveys are unreliable for movies that launch higher than $150 million, but most people outside Disney who have reviewed tracking data said the film should open with $180 million to $200 million.
Get our L.A. Goes Out newsletter, with the week's best events, to help you explore and experience our city.
You may occasionally receive promotional content from the Los Angeles Times.