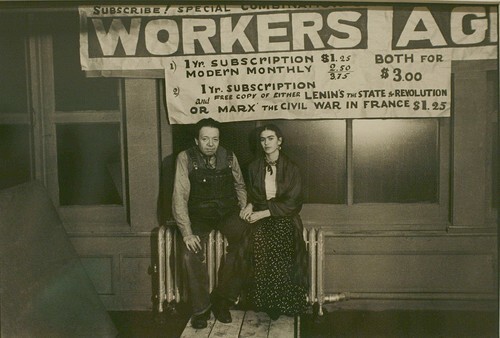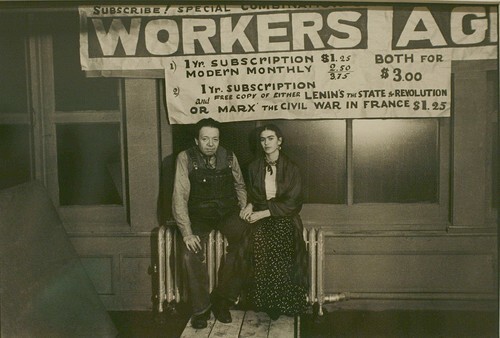 Intense union:
Diego Rivera and Kahlo in a photo titled "Midnight in the New Workers School" (1933), by Lucienne Bloch.
(Jennifer Szymaszek)
A day in the life:
A page from Frida Kahlo's diary is among artifacts and artworks on display at the Museo del Palacio de Bellas Artes in an exhibition that marks the 100th anniversary of her birth on July 6, 1907.
(Jennifer Szymaszek)
Heartbreak:
"The Two Fridas," among works in the "National Homage" exhibition in Mexico City, was painted in 1939 when Kahlo and Diego Rivera were divorced. They later remarried. The show also includes photographs from Kahlo's life.
(Jennifer Szymaszek)
Companion animals:
"Self-Portrait With Small Monkey."
(Frida Kahlo)