11 Images
Hollywood Headlines: A crazy week in review
Diagramming Jerry Lee Lewis' family tree just got a lot more complicated
with his seventh marriage,
this time to Judith Brown, his caregiver, in Natchez, Miss., according to reports on Friday. Brown is the ex-wife of Rusty Brown, Lewis' second cousin. And Rusty Brown is the brother of Myra Gale Brown, the minor-cousin-once-removed whom Lewis married in 1957. Got that?
(Allen J. Schaben, Los Angeles Times)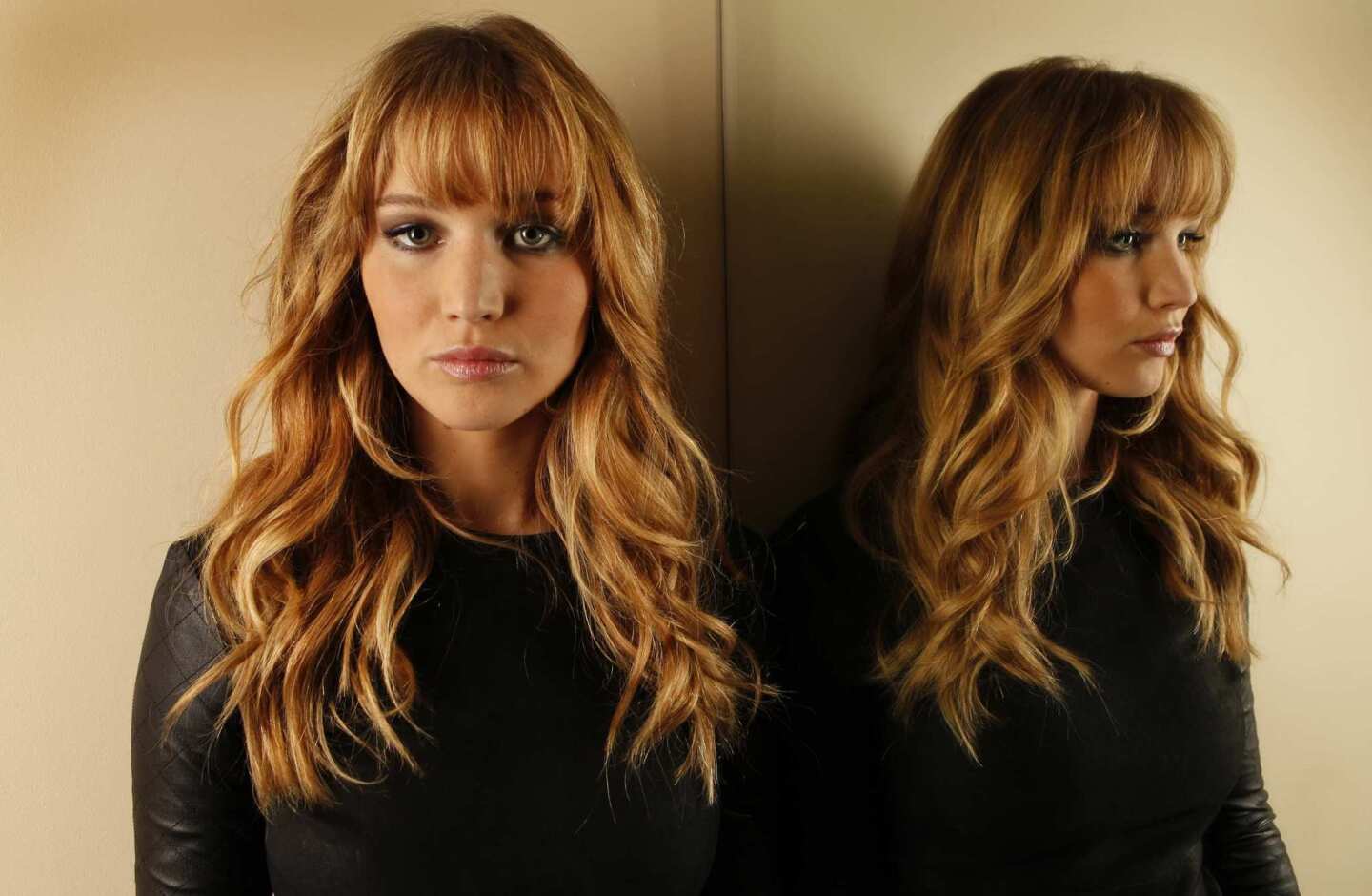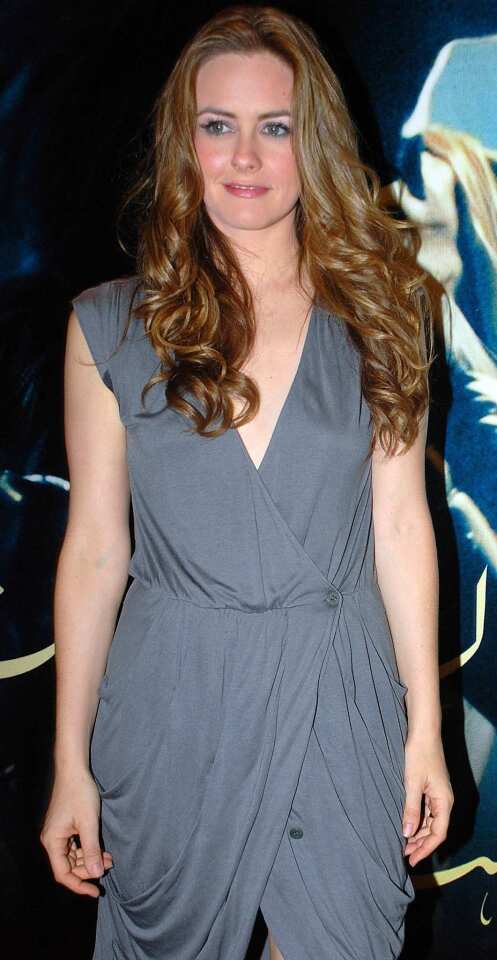 Alicia Silverstone's son may be named Bear Blu, but her feeding style might best be described as "baby bird." That's because the actress and outspoken vegan told the world that she chews food for him and
serves it mouth-to-mouth.
The revelation sparked quite a few "ewwws" as well as a debate over whether the practice is healthy.
(Sameh Sherif / AFP Getty Images)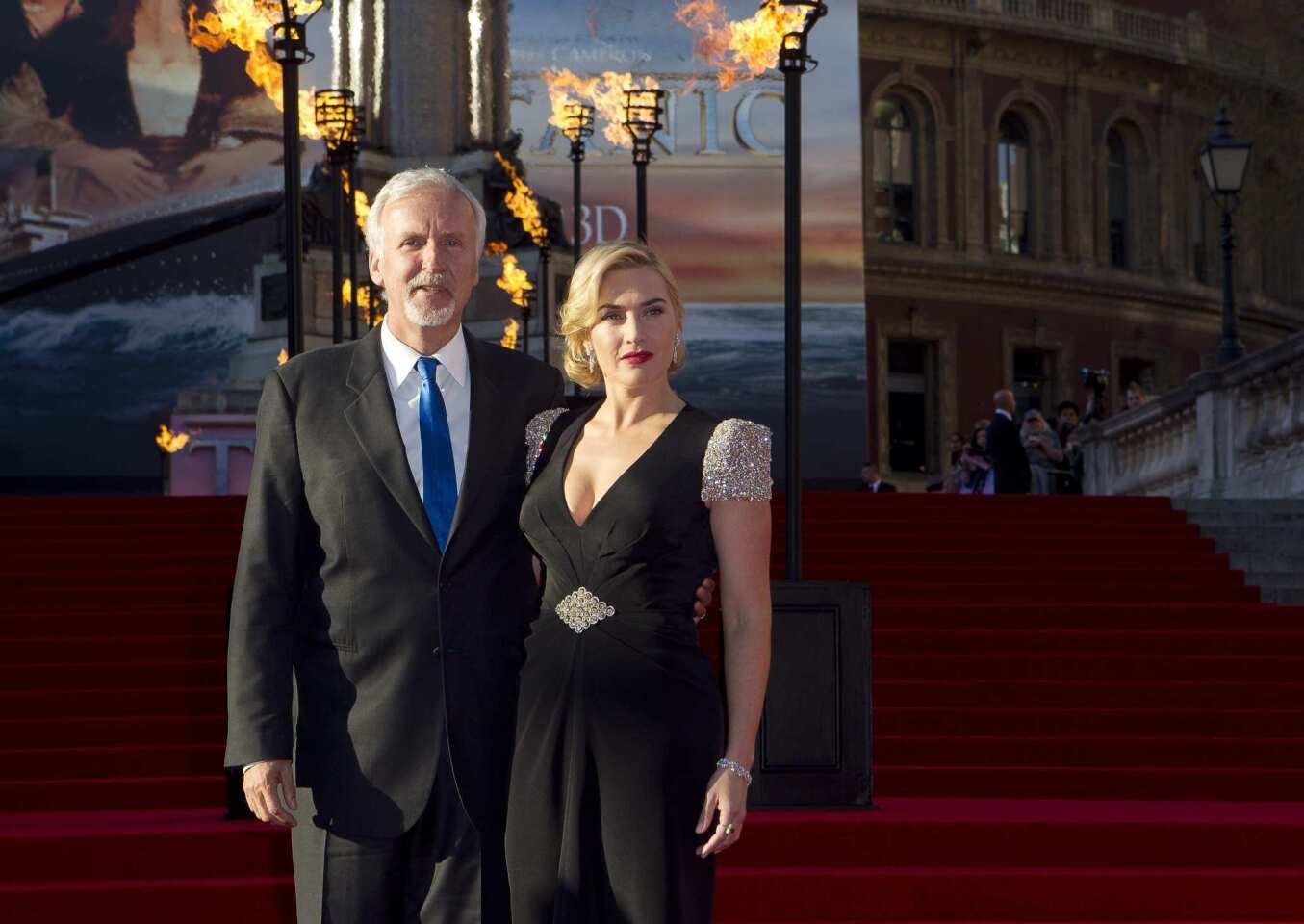 James Cameron made a record-setting solo dive
seven miles down
in the Mariana Trench on Sunday, but by Tuesday he was in London alongside Kate Winslet
for the premiere of "Titanic 3D."
That's what happens when you're king of the world.
(Joel Ryan / Associated Press)
Nadya Suleman returned to the spotlight, thanks to pictures showing her in nothing but skin-colored panties. "I just pinged back into shape like a rubber band after the kids -- I don't know how I did it," Suleman (pictured fully clad, above, in 2009) told the British magazine Closer. Apparently, the nearly nude pics
were all for the kids,
as TMZ reported that Suleman received $10,000 for them -- money that will be used to pay rent, since Suleman is facing eviction from her home.
(Fox)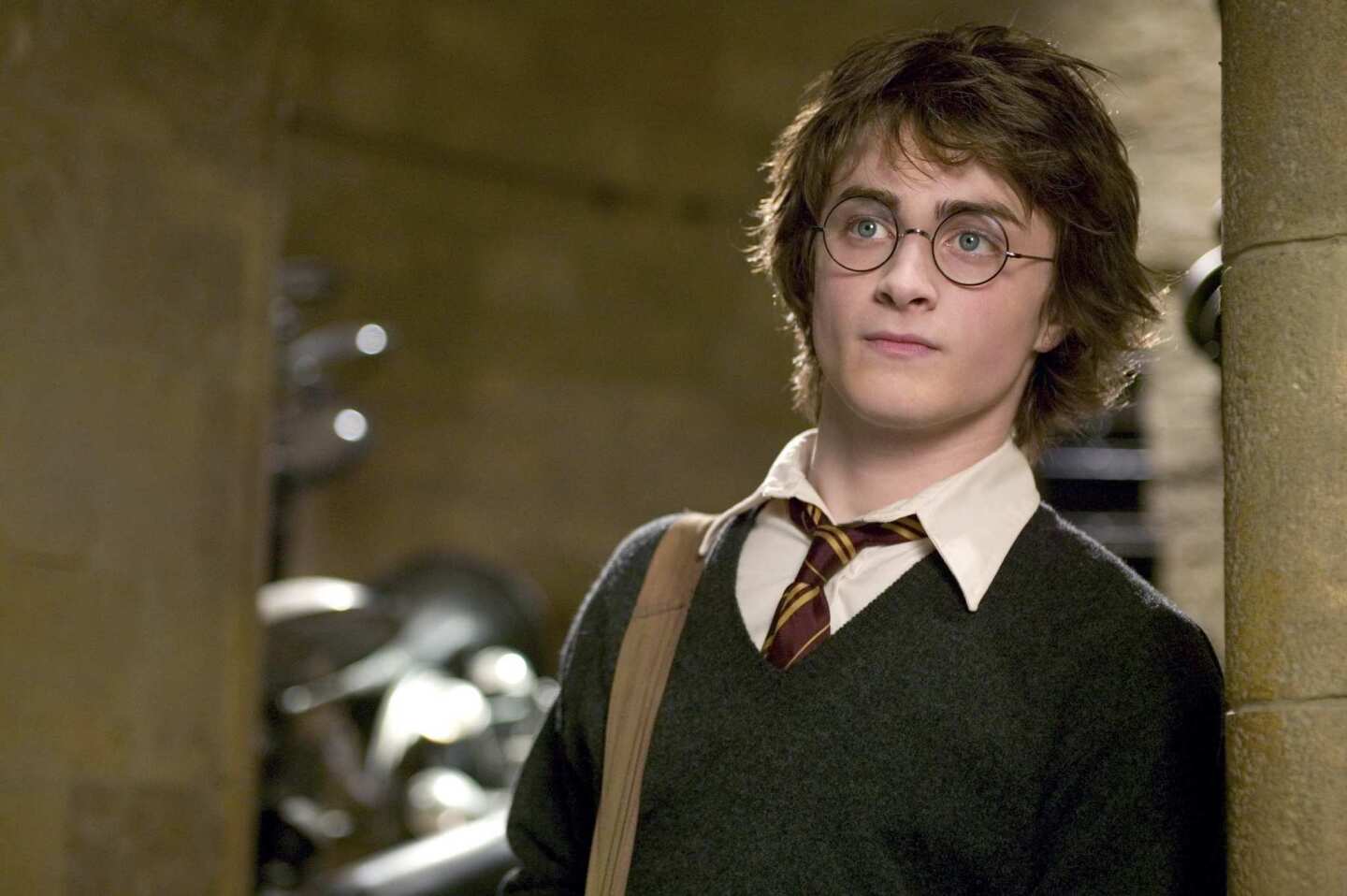 Digital-minded "Harry Potter"-heads have had the movies starring Daniel Radcliffe for years, but enjoying the novels in electronic form was either impossible or illegal -- until this week. Author J.K. Rowling's Pottermore website made all seven novels
available as e-books.
No dark arts required.
(Murray Close / Warner Bros. Entertainment)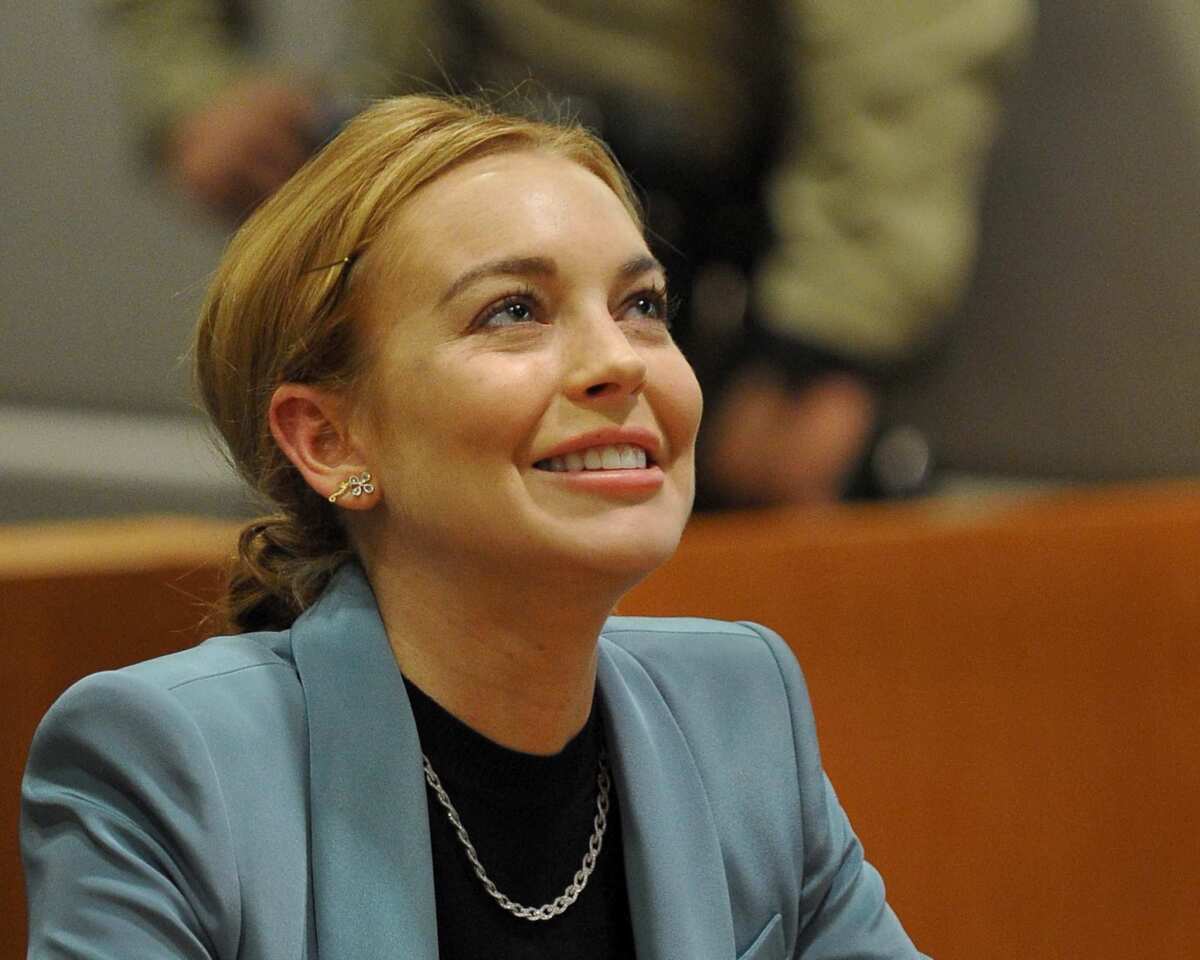 It took five years, but Lindsay Lohan is
finally out of the legal hot water
over a DUI conviction from 2007. She's still on informal probation regarding a jewelry theft case last year. And yes, she was advised by the judge to "live your life in a more mature way. Stop the nightclubbing and focus on your work." Turns out, that work could very well
include an appearance on "Glee."
(Joe Klamar / Pool / EPA)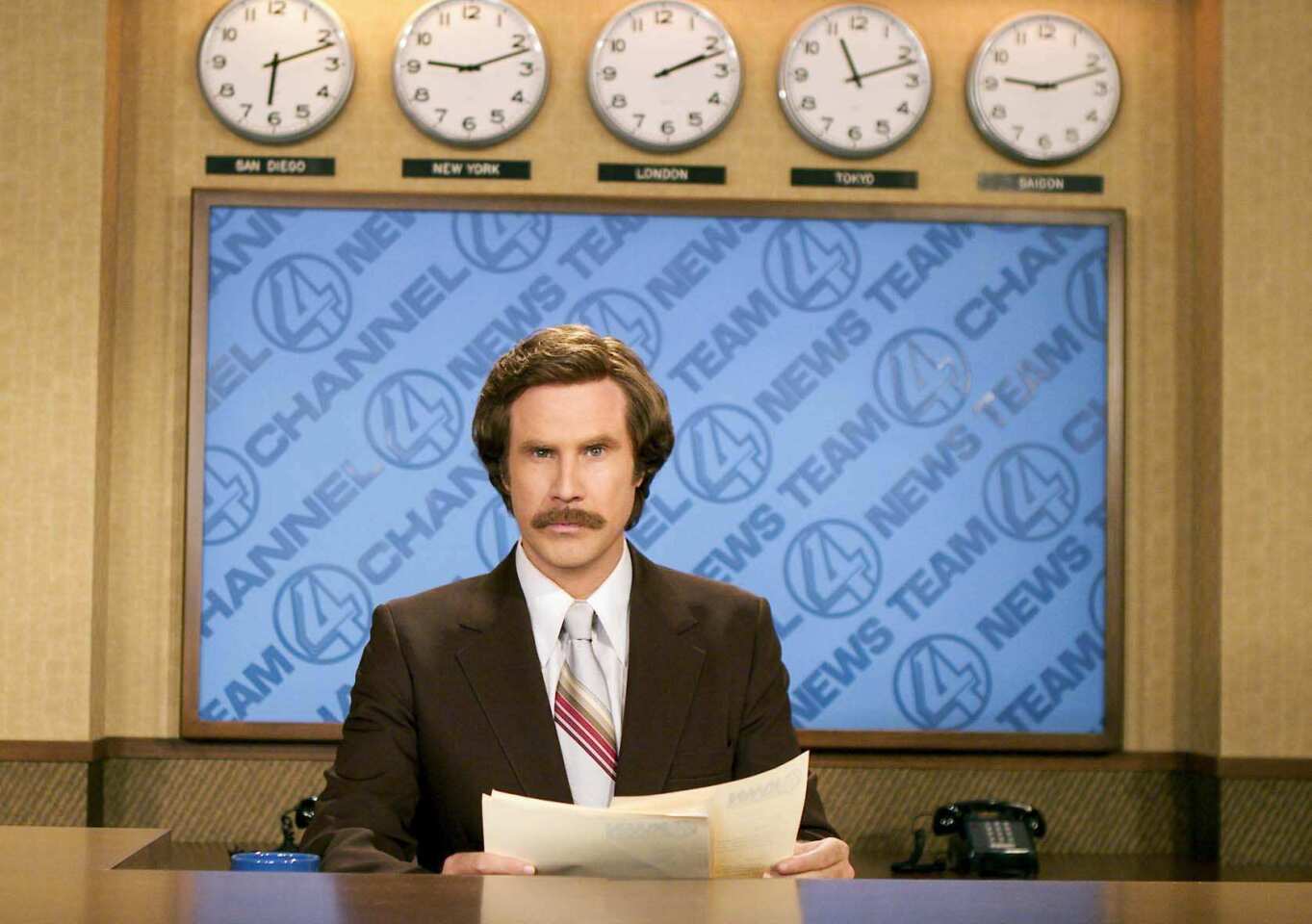 After being spurned for years, Will Ferrell said that a sequel to 2004's "Anchorman: The Legend of Ron Burgundy" (pictured) would indeed be made by Paramount Pictures. Ferrell
made the announcement on "Conan"
on Wednesday in character as Ron Burgundy, the scotch-drinking, flute-playing anchor of the Channel 4 Evening News team.
But will it be successful?
That's another question for another day.
(Frank Masi / Associated Press)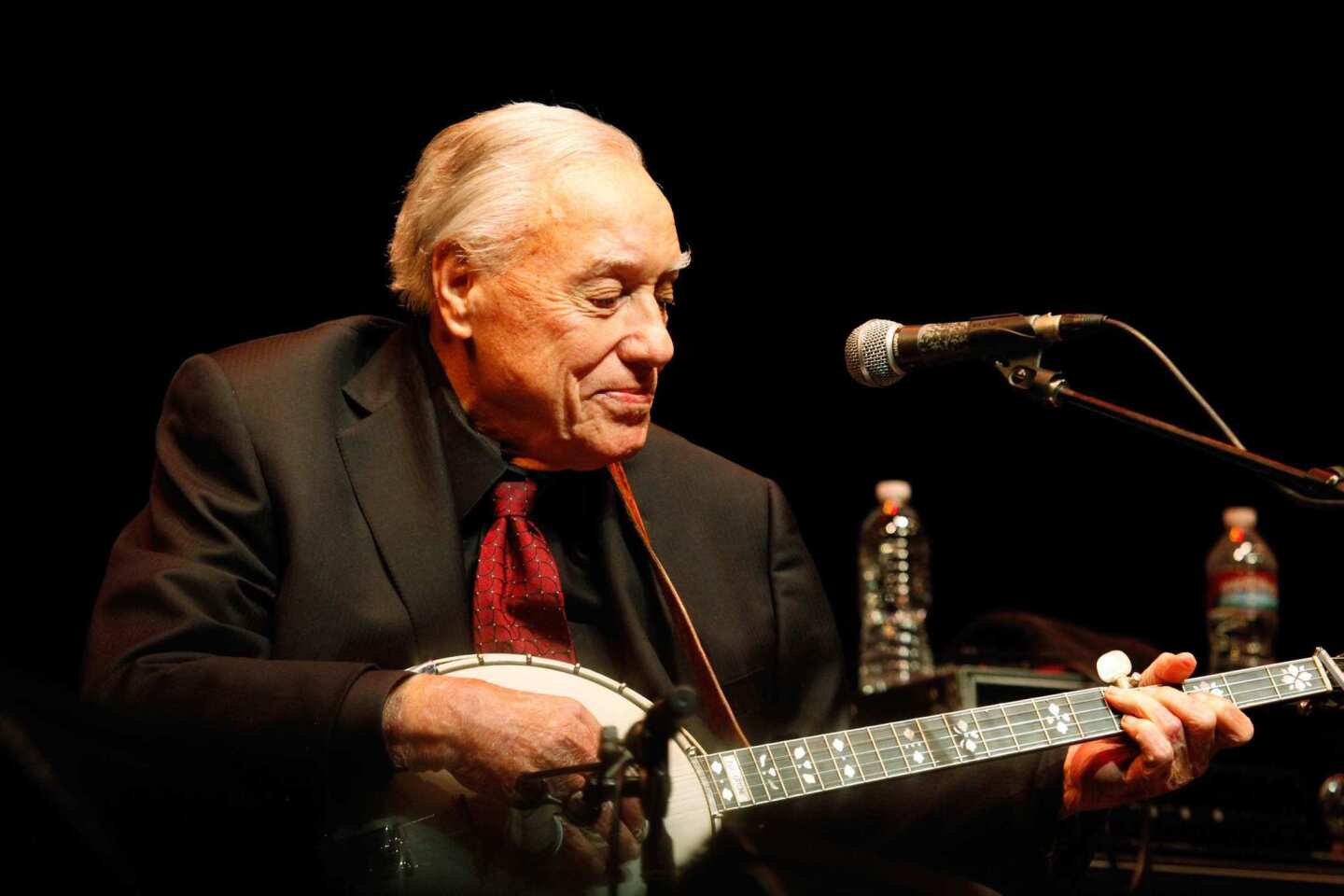 Bluegrass banjo legend Earl Scruggs died Wednesday at age 88. Despite a long and influential career, it's a safe bet most people remember him for his banjo picking alongside partner Lester Flatt for the theme song to the TV show "The Beverly Hillbillies." But as
Times pop music critic Randall Roberts wrote
, "That's a shame, because a deep listen to Flatt & Scruggs reveals something so much bigger than a few unfortunate stereotypes."
(Barbara Davidson / Los Angeles Times)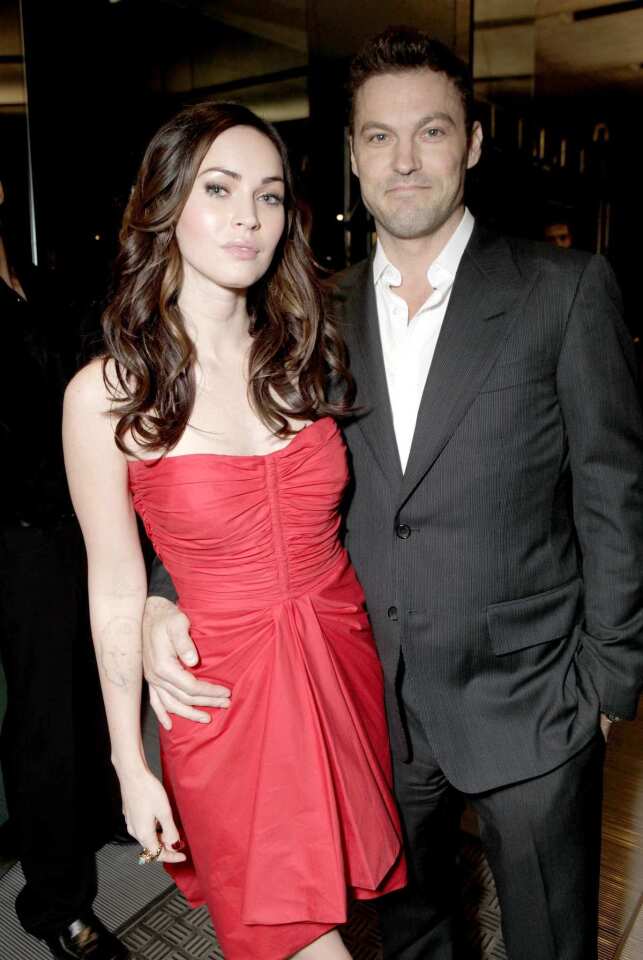 Are Megan Fox and Brian Austin Green expecting? No one is saying for sure, but the online rumor mill
is churning with speculation
about just that. One thing we know for certain: "I would not trade my place with an unattractive girl," Fox says.
(Todd Williamson / Getty Images for Vanity Fair)