8 Images
Ale and hearty in L.A.
Mark Jilg, founder of Craftsman, a 13-year-old microbrewery situated in a business park in Pasadena, enjoys one of the perks of his job.
(Mark Boster / LAT)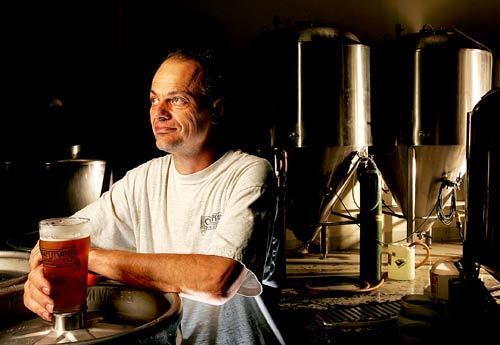 Mark Jilg's Craftsman is at the forefront of a long-overdue microbrewing renaissance in Los Angeles.
(Mark Boster / LAT)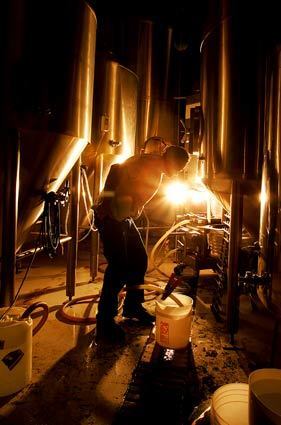 Jilg, 46, hopes that the crafted wares from his three-employee company will help Angelenos see beer beyond the "big three" — Anheuser-Busch, Coors Brewing Co. and Miller Brewing Co.
(Mark Boster / LAT)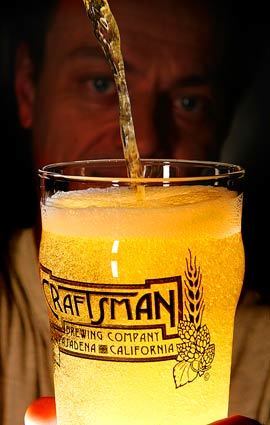 Jilg's Craftsmen brews are on tap from the Hillstone Restaurant Group, including Houston's and Gulf Stream.
(Mark Boster / LAT)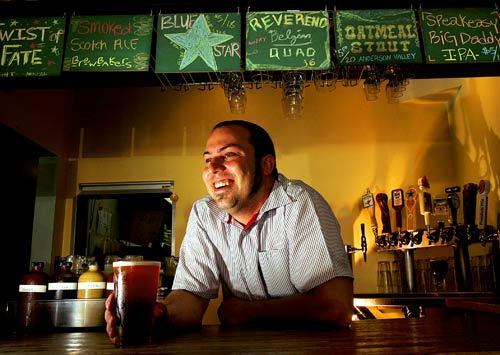 At Beachwood BBQ in Seal Beach, Gabriel Gordon pairs tangy barbecue with selections from Belgian-inspired Brewery Ommegang and NorCal secret Moonlight.
(Mark Boster / LAT)
Gordon draws a Shark Bite Red from Port Brewing of San Diego.
(Mark Boster / LAT)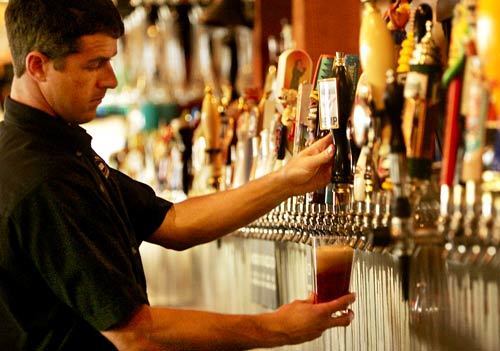 Tim Lynch pulls a brew from the Yard House in Long Beach, where more than 100 selections are on tap.
(Karen Tapia-Andersen / LAT)
Says Angel City Brewing founded by Michael Bowe, 54, "I want to be the Sierra Nevada of downtown L.A." His microbrewery is currently located in Torrance's Alpine Village.
(Mark Boster / LAT)