Barbara Walters reveals how she got chicken pox as an adult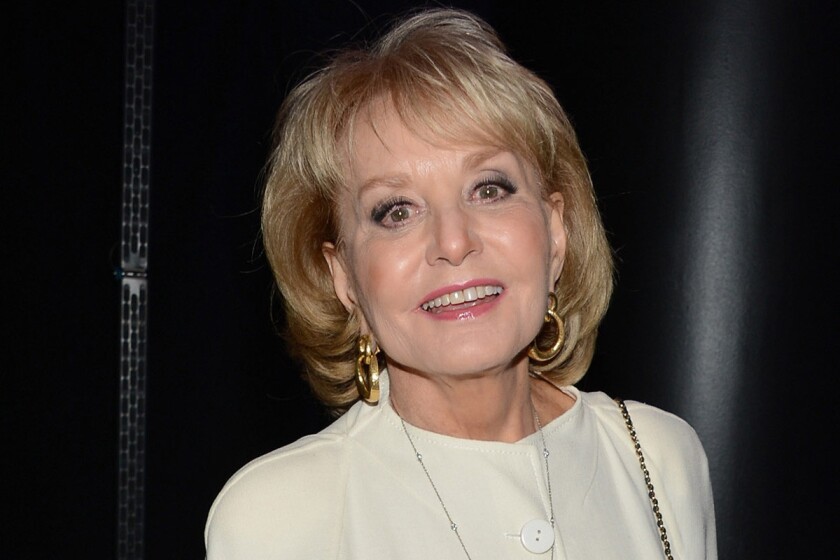 Barbara Walters is going to be off "The View" for another three weeks or so, the veteran newswoman said in a call to the show Wednesday.
She also shed light on her recent fall, and revealed how she got chicken pox.
"What happened was that I had a temperature and had chicken pox and didn't know it, so when i was in Washington for the inauguration weekend, I fainted at the British Embassy. if you're going to faint, it's a very elegant place to faint."
Good to know, Babs!
The fall left her with six stitches and, unfortunately, a concussion, she said, so she's a little weak and needs to rest, but is in no pain. And she's not scratching, she told Joy Behar, who then decided to cancel the case of Calamine lotion she was going to send Walters' way.
Not that Barbara wouldn't have been thankful.
"After all of these years," she said, "there's still nothing you can put on the itching but Calamine lotion. We have Facebook, we have Twitter, and we have Calamine lotion."
And as to how she managed to catch chicken pox at an age when a person is more likely to have shingles, it turned out shingles was involved — someone else's. Walters hadn't had chicken pox when she was a kid, and therefore wasn't immune to shingles, which is caused by the same virus.
"I had been with somebody, [in] somebody's company who had shingles, and I got the chicken pox from them."
She also let her cohosts know that they'd better watch out while she's gone, though, because she's definitely watching. "I watch you every day, I talk back to you, I complain to you, I join the hot topics, I do everything."
Whoopi Goldberg, for one, was OK with that.
"You just lay back and yell at us all you want — 'cause we can't hear you," she said.
ALSO:
Barbara Walters finally home from the hospital
Barbara Walters' most fascinating people mostly revealed for 2012
Barbara Walters' most fascinating people 2011: a sneak peek at the list
Follow Christie D'Zurilla on Twitter and Google+. Follow the Ministry of Gossip on Twitter @LATcelebs and on Facebook facebook.com/ministryofgossip.
PHOTOS AND MORE:
PHOTOS: Celebrity portraits by The Times
PHOTOS: Victoria's Secret Fashion Show
The Envelope: Celebs on the red carpet
---
Get our daily Entertainment newsletter
Get the day's top stories on Hollywood, film, television, music, arts, culture and more.
You may occasionally receive promotional content from the Los Angeles Times.