For master producer Charles D. King, success lies in thinking Macro with diverse stories
Charles D. King has a particular swag about him: corporate yet street; minimalist yet audacious.
It's no wonder that one day he's at an industry panel in Beverly Hills talking about the need for diversity and inclusion in Hollywood, and two days later he's on a decidedly different stage at ComplexCon in Long Beach in conversation with Michael B. Jordan and Ryan Coogler. And in both spaces he's completely at home, pulling attention ever so slightly away from his counterparts.
What else is one to expect? King, a former super agent, is the man behind Macro, the media brand that in three short years has made a name for itself by financing and producing the Oscar-nominated "Fences" and two of this year's awards contenders, "Roman J. Israel, Esq." and "Mudbound." Both are playing in limited release, with "Roman" expanding nationwide on Wednesday and "Mudbound" simultaneously streaming on Netflix.
"I felt like my mission and purpose was to go to the other side and do what we're doing now," he said, "to raise capital and build something very special and unique that didn't exist in the marketplace that could hopefully serve as a beacon to create content that's going to represent the spectrum of who we are, but also the possibility of what we can do from our community."
Listen to your heart. Build epic [stuff]. Be authentic.
---
King is seated in his office at Macro's Hollywood headquarters, a small, vibrantly decorated space with old-school hip-hop and R&B delicately wafting through the rafters. He's just returned from the Beverly Hills panel that also included John Singleton and pro footballer turned "Crown Heights" star and producer Nnamdi Asomugha. Caressing the arms of his armchair, he readies himself for the interview. It's obvious that he's comfortable and confident; this is what 20 years in the industry looks like.
King moved to Los Angeles in 1997 after graduating from Howard University's School of Law and clerking at MTV and AOL. He started in the mail room of William Morris Endeavor (then William Morris Agency), eventually becoming a motion picture agent in 2000.
"I did what we typically do, which is go in and work twice as hard," said King.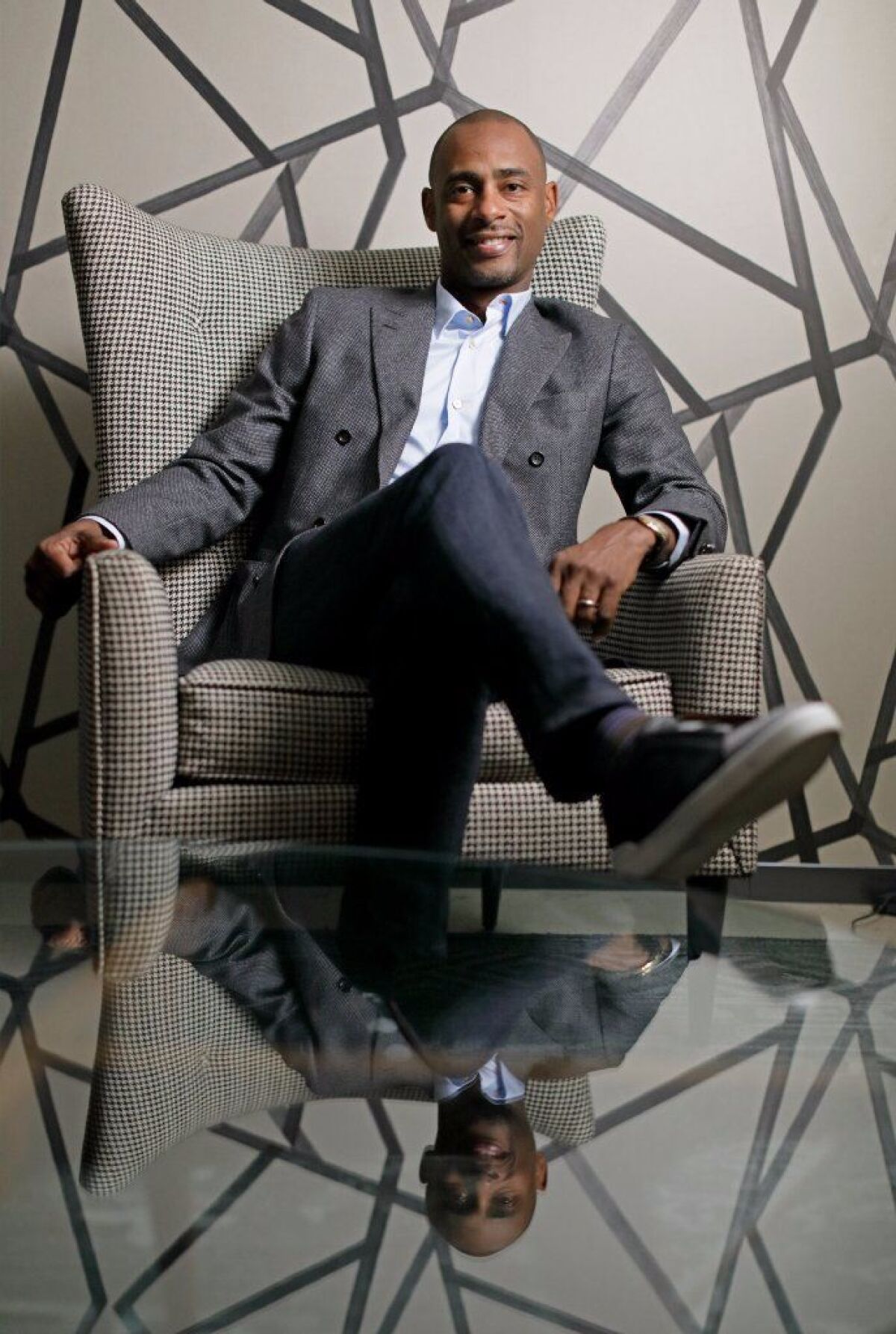 In addition to being on the motion picture team, he cultivated relationships with television, business and other agents. His client base began with screenwriters and filmmakers and eventually expanded to actors and musicians. In 2009, he became the company's first black partner — just 12 years after his start.
He credits his "hockey stick trajectory" at the agency to "an entrepreneurial lean toward representation [where the goal] was getting producers and studios to see there needed to be more stories told from a diverse point of view [and] convincing casting directors, directors and studio execs that perhaps a role wasn't written this way, but it could be this particular actor [of color]."
Mike Palank, who was one of King's assistants at WME, said "there was a social mission" to his boss' actions.
"Charles indoctrinated me into his mission of why he was doing what he was doing and why it was about more than just making money or finding clients jobs," he said.
By the end of King's nearly 20 years as an agent, his clients included everyone from Oprah Winfrey and Tyler Perry to Missy Elliott, Prince and Janet Jackson. But along the way he was reminded of his initial goal to start his own company.
King began working on a business plan in 2011 after landing some "needle-moving deals" that he wanted to see all the way through to completion. Though by 2013 he felt he'd accomplished all he could in the agency space, it wasn't until WME's company retreat a year later that he knew it was time to leave.
"Our CEO summarized the retreat by saying, 'Listen to your heart. Build epic [stuff]. Be authentic,'" he recalled.
That was January 2014. He publicly announced Macro on Jan. 5, 2015 — with a reported eight figures in funding from Laurene Powell Jobs' socially-minded investment group, Emerson Collective, among others.
On selecting a company name, he said the word was one of his most used in speaking with his assistants at WME. (Palank, who is now managing director of Macro Ventures, a division of the company, agreed.)
"Be macro. That's the way I think. I think big picture. I think globally," King said. "I wanted to come up with a name that would incorporate so much of what we were looking to do as a forward-facing disruptive media company at the intersection of content, tech and brand curation."
In that way, Macro is more than just a production company. In addition to film, television and digital projects, it has invested in other media brands such as Blavity, a newish publication targeting black millennials.
"If we think about where the marketplace is really going, understanding where my kids and their kids — one day — are going … to not be thinking about how the content ecosystem is connected to the changes in tech would be archaic," King said.
And at the center of the company's vision are the stories and experiences of people of color for people of color, and the world. It's an "exciting" mission that helped persuade Kim Roth to leave Imagine Entertainment and join Macro as its president of production.
"The audience is out there," she said. "It exists and it's hungry for smart, universally-themed content with multicultural leads at the center [and with] people of color in focus, not on the sidelines."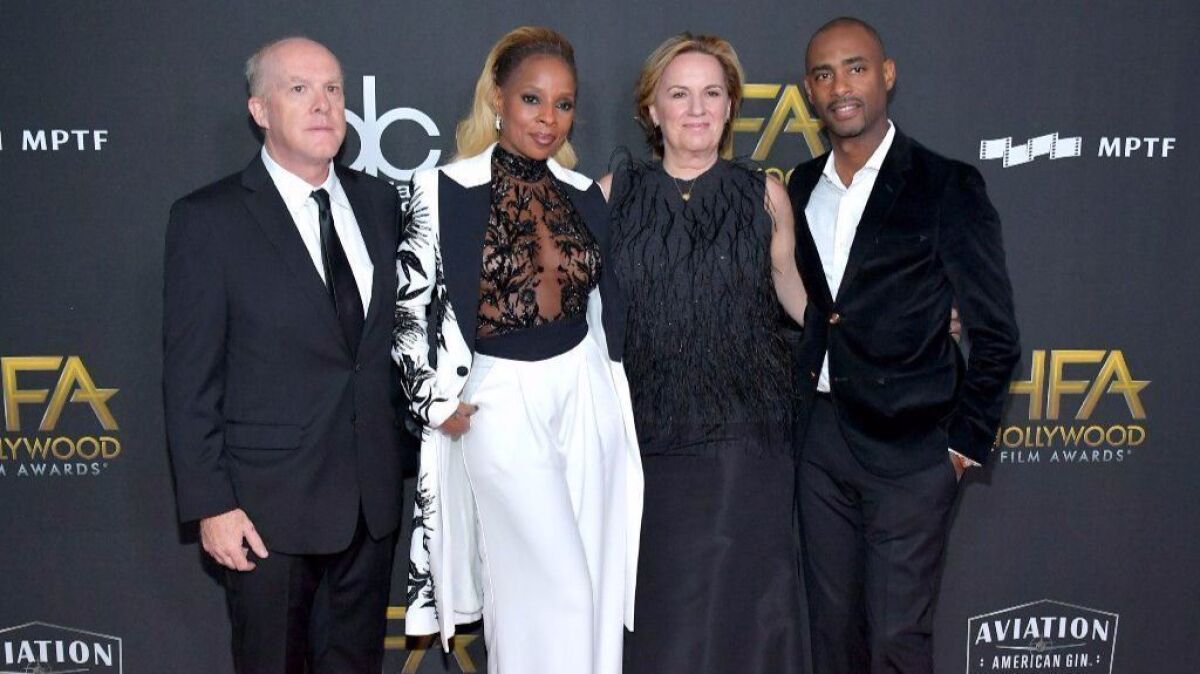 Poppy Hanks, Macro's senior vice president of development and production, highlights "Mudbound" as the perfect example of the types of projects that are the company's bread and butter. It's written and directed by a black woman, Dee Rees, has women leading every major department behind the scenes and the diverse ensemble cast is anchored by complex, strong female characters played by actresses Carey Mulligan and Mary J. Blige.
"If I would've still been at State Street Pictures or even 34th Street Pictures and it came across my desk, I would've said 'This is amazing and great. Too bad I can't do it,'" she said, naming her two previous employers. "Because to convince Fox or Lionsgate to do this period film for X-amount of dollars would've been a real challenge. In this regard, we saw the value immediately, Dee was at the helm and it was, 'Absolutely; let's go!'"
The company has projects in development with Denzel Washington, Ava DuVernay, Ryan Coogler, Eva Longoria, musician Boots Riley, political commentator Van Jones and "Dear White People" creator Justin Simien, among others.
There is inclusion and diversity all the way around.
---
Back in King's office, his legs have been crossed for the majority of the interview. His gesticulations — punctuating points about the myth that black films don't travel internationally or the need for people of color to be attuned to developments in alternate and virtual reality spaces — are perhaps the only things that disrupt the composure emanating from his posture. Even when asked about headlines that proclaimed Macro the much-needed antidote to #OscarsSoWhite, which was created by April Reign mere weeks after the launch of his company, his carriage is unperturbed.
"It's symbolic of a larger industry issue," King said, "and change will happen through numerous vantage points: what the academy is doing to freshen and expand its members, the conversations happening within the traditional studio system in terms of financing and producing more stories from diverse points of view, and what we're doing — launching companies and financing stories without caring or waiting on those people to validate us."
He does note, however, that in the three years he's been leading Macro some things haven't changed.
"They're still being told from the vantage points of people that are not necessarily from those communities," he said about the diverse storytelling that is being greenlit. "I feel like the real power and authentic stories come when they're told by people of those communities."
And when he meets with different studio representatives, most often not one is a person of color.
The conversation turns to Macro's future. When asked about the types of stories that make him come alive, and cough up the dollars, King's posture finally shifts.
"Stories that are compelling and unique, dope points of views into a group we haven't seen before," he said, perched on the edge of the armchair. He starts describing an upcoming series Macro is producing for Netflix, "Raising Dion," about a single black mother raising a child with superpowers.
"The hair on my arms stood up," he said about witnessing Dennis Liu's initial three-minute trailer for the project. "It was so special."
He also highlighted, like a proud parent bragging about their child moving to the big city, "Gente-fied," the all-Latino ensemble digital series about intergenerational gentrification on L.A.'s Eastside that ignited a bidding war.
The next time he perks up in the interview is on the topic of the pressure to keep performing, to keep excelling at telling stories from and about marginalized communities. He rests his shoulders on his knees, deep in thought.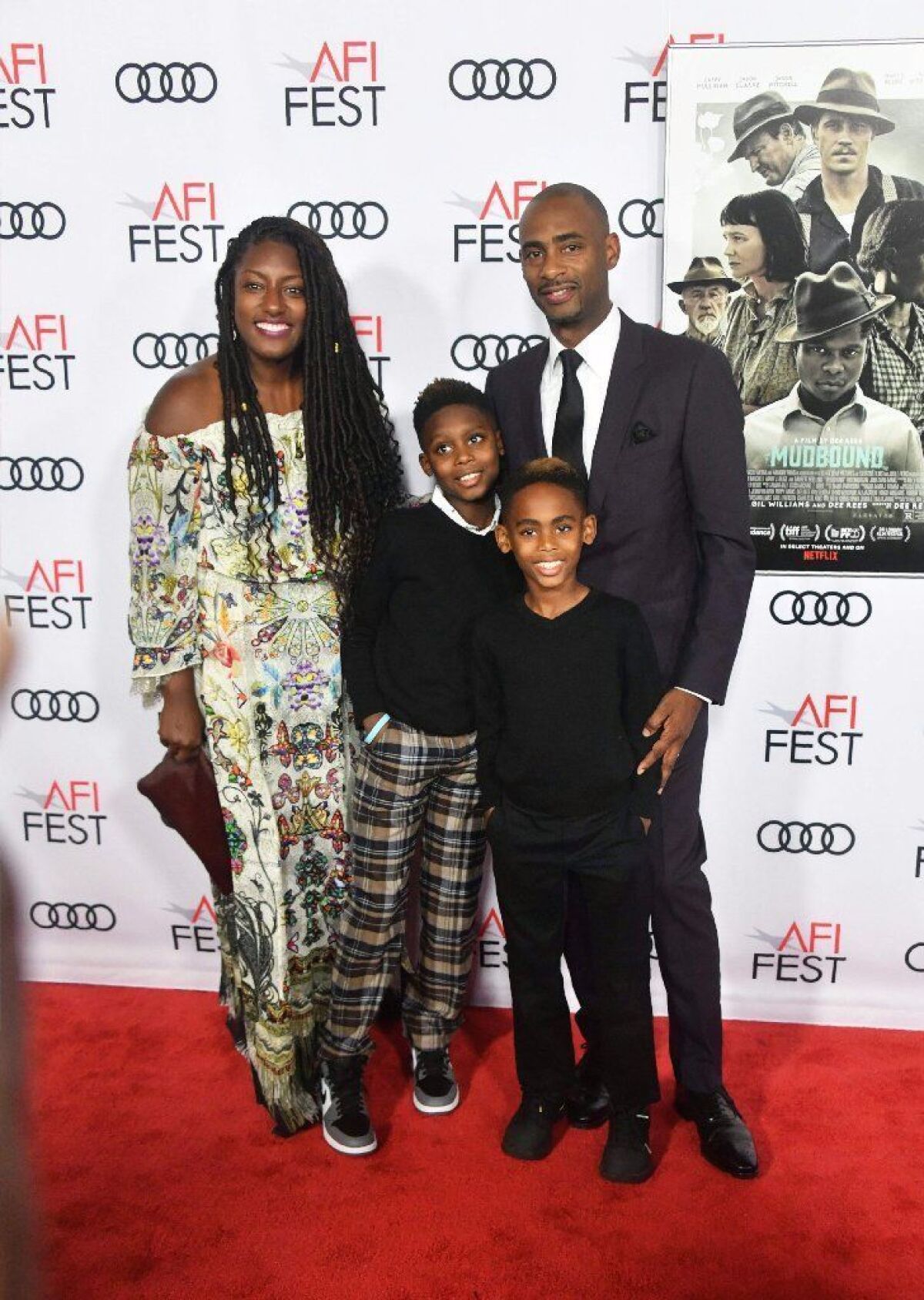 "I would be crazy to not recognize that we have a responsibility, but it's the same responsibility many of us have in our lives already," he said. "We know we have to represent not just who we are when we go into the room, but everybody — folks who look like us and some that don't. [The pressure] is absolutely there, but we welcome it."
And authenticity will be the way Macro continues to succeed, he said. King is now out of his chair and standing at the door of his office. He opens it and points to his staff.
"You see those folks out there?" he asks. He then notes that in the company's three years it's had 51 interns from across the country, all of the assistants are in most of the meetings acting as young executives and 75% of his executives are women.
"There is inclusion and diversity all the way around," he said.
King nestles back into the cushion of his chair. To close the interview, he's asked the four things he hopes come to mind from others when they think of Macro. Again he scoots to the edge of his chair as his eyes zero in on the possibilities of it all.
"Excellence, visionary, elevating culture, forward-thinking," he says.
It's the not-so-slight work of making Hollywood anew.
Get your life! Follow me on Twitter (@TrevellAnderson) or email me: trevell.anderson@latimes.com.
Get our L.A. Goes Out newsletter, with the week's best events, to help you explore and experience our city.
You may occasionally receive promotional content from the Los Angeles Times.