Among the luminaries promoting their work at Comic-Con International at the San Diego Convention Center are Robert Downey Jr., who assumes the lead role in "Iron Man," coming to a theater near you next year. Among other A-listers hawking their filmic wares at the confab (through Saturday) are Edward Norton, William Hurt, Liv Tyler and Kate Beckinsale.
(Marvel)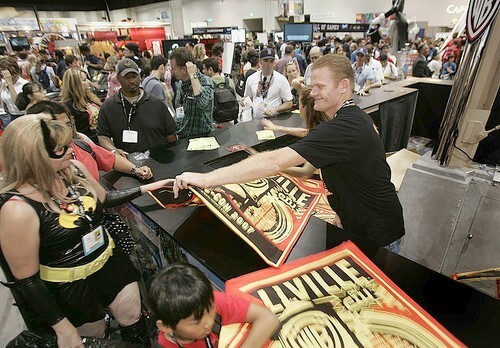 Super swag: fans of "Superman" and "Smallville" line up for a freebie from Warner Brother Studios.
(Spencer Weiner / LAT)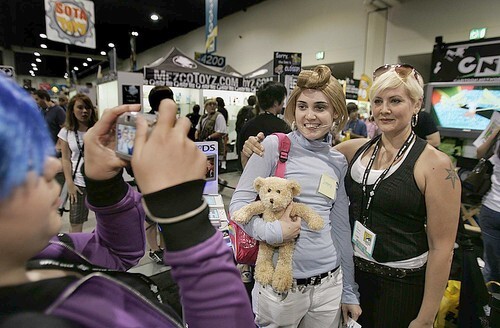 Fans of Cartoon Network's "Ed, Edd n Eddy" meet voice actor Erin Fitzgerald (right, the voice of Nazz and May). Alexia Johnso, who trekked from Phoenix, Arizona, is dressed as character 'Jimmy' from the program.
(Spencer Weiner / LAT)