12 Images
Cruise's chemistry
It's no wonder Tom Cruise became a star after "Risky Business." His on-screen chemistry with Rebecca De Mornay threatened to melt the screen (and the seats of a Chicago EL train car), while his comic gifts blossomed with Curtis Armstrong.
CCF: 9
(Warner Bros.)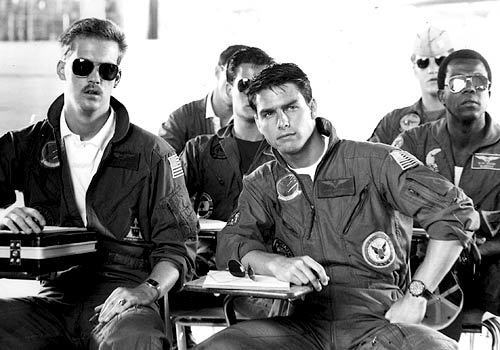 In "Top Gun," Cruise's first big superstar vehicle, he had charisma and chemistry to spare. He had it with his wingman, Goose (Anthony Edwards), he had it with his rival, Iceman (Val Kilmer), he even had it with his motorcycle. But with love interest Kelly McGillis, there was nothing. Faced with the prospect of getting intimate with her, he preferred to ride his bike.
CCF: 2
(Paramount)
Coming under the wing of old school pool hustler Paul Newman for Martin Scorsese's "The Color of Money," Cruise learned from a chemistry master. Newman can play well with anyone.
CCF: 7
(Fox)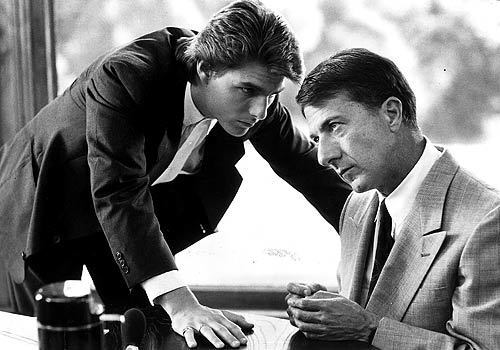 As a self-centered, arrogant yuppie, Cruise shouldn't have had much of a spark with anyone in "Rain Man," but Dustin Hoffman's portrayal of his autistic brother Raymond was so affecting, Cruise couldn't help but click. Their work together helped push the movie to win a bunch of Oscars.
CCF: 8
(United Artists)
Theirs was a marriage that many considered be pure Hollywood magic, but examination of any of the three films they starred in together – "Days of Thunder," "Far and Away" and "Eyes Wide Shut" – should have revealed trouble brewing in the Tom Cruise-Nicole Kidman relationship. If you're a dud in make believe, how can reality be any easier?
CCF: 3
(Warner Bros.)
Tom says, "I want the truth!" Jack says, "You can't handle the truth." The movie's title said it all: "A Few Good Men." Tom and Jack hit if off on-screen. So well, in fact, that Tom feels inspired to do a pretty good Jack impression midway through the movie. All but forgotten, co-star Demi Moore probably wishes they'd included a few good women, too.
CCF: 10
()
Many expressed skepticism when squeaky-clean Tom Cruise was cast as the villainous Lestat in "Interview With the Vampire," but his performance shut up the nay-sayers. They were probably too astonished by the sometimes overwhelming sparks Cruise had with fellow on-screen vampire Brad Pitt.
CCF: 8
()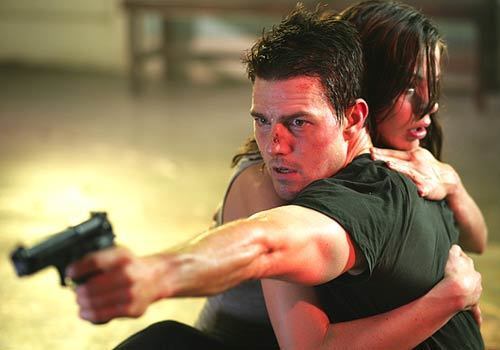 What's the most impossible mission in "Mission: Impossible?" Finding a lead actress who won't disappear behind Cruise's macho theatrics. Emmanuelle Béart struggled in the first one. Keri Russell tried in the second one. Or was it the third?
CCF: 1
(Paramount Pictures)
After a few years without a fitting romantic lead, Cruise hit the jackpot with Renee Zellweger in "Jerry Maguire." Their famous lines: "You complete me." And "You had me at 'Hello,'" are the stuff of light FM radio nirvana.
CCF: 9
(Columbia/Tristar Pictures)
Some could argue that Cruise's most affecting scene in "Magnolia," was a one man show, since he shared the scene with the nearly comatose Jason Robards. But his testosterone-charged performance created dramatic friction with nearly every person he encountered.
CCF: 7
(Peter Sorel / New Line Cinema)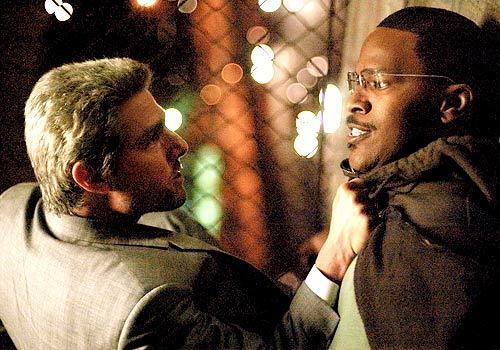 If two instances constitute a trend, then it's official: Tom Cruise as bad is better. As the silver-maned hitman in Michael Mann's "Collateral," Cruise displayed an easy camaraderie developing into a lethal rivalry with his unwitting accomplice, a cab driver played by Jamie Foxx.
CCF: 9
(DreamWorks/Paramount)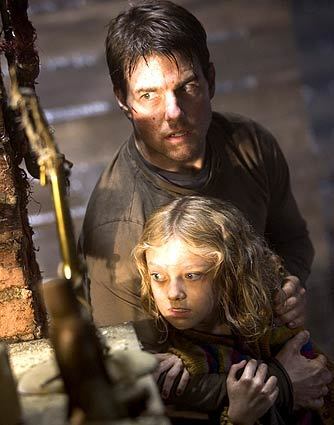 Tom Cruise played a negligent father a little too effectively in Steven Spielberg's alien action flick "War of the Worlds." Though he dutifully rescued his daughter, played by Dakota Fanning, many times throughout the movie, most of the time, he looked like he would have preferred to offer her up to the aliens.
CCF: 4
()