10 Images
Golden child failures
By Deborah Netburn and Patrick Day, Times Staff Writers
'Howard the Duck' (1986)
Granted, the "Star Wars" trilogy was a nigh-impossible act to follow, but no one could have foreseen just how far producer George Lucas would fall with his next big undertaking. Imagine if one of the incomplete alien costumes from the original "Star Wars" Mos Eisley Cantina scene put on a blazer and slacks and tried to star in his own movie. Then imagine that alien attempting to emote with glassy eyes, an immobile duck bill and a ham-handed script. Throw in a semi-romance with a human, played by Lea Thompson, and marvel at how Lucas managed to simultaneously disappoint and creep us out.
(Peter Sorel / Universal)
'Cop Rock' (1990)
Steven Bochco seemed to have the touch of gold. He was the executive producer of phenomenally successful shows like "Hill Street Blues," "L.A. Law," "Doogie Howser, M.D." and "NYPD Blue." But he is not infallible. In 1990 Bochco created "Cop Rock," a gritty weekly police drama done as a musical. In "Cop Rock," junkies rapped, cops sang and danced, and judges and juries performed gospel numbers. Also, viewers tuned out. The show was canceled after one season.
(Brian VanderBrug / LAT)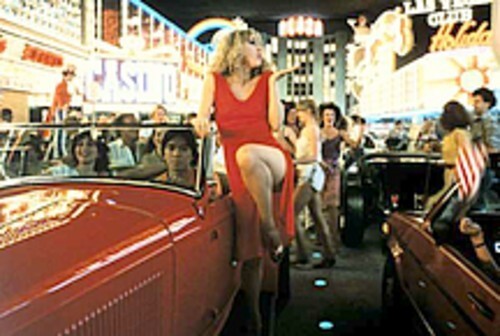 'One From the Heart' (1982)
After an incredible string of motion pictures beginning with "The Godfather" and ending with "Apocalypse Now," Francis Ford Coppola attempted to take it easy with a smaller, self-financed film about love. Unfortunately, the man who blew up half the Philippines for "Apocalypse Now" couldn't help himself and insisted on re-creating Las Vegas (and McCarran Airport) entirely on soundstages. The budget quickly ballooned, and audiences stayed away. The film bankrupted its director, forcing him to make a series of impersonal studio pictures just to pay off his debts.
(American Zoetrope)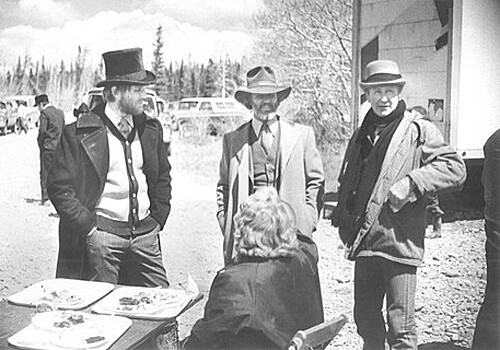 'Heaven's Gate' (1980)
With "The Deer Hunter," his second film as director, Michael Cimino managed to protect himself from studio interference and won several Oscars. For his third film, the much-lauded Cimino went all-out -- shooting miles of film, slowing the production to a crawl and racking up budget overages so extensive that they helped capsize the studio when the film flopped at the box office. Further, the man whose career was launched by industrywide deference to directorial vision helped end the decade-long love affair with auteurs with his film's crushing failure.
(Susan Geston / United Artists)
'The Life Aquatic With Steve Zissou' (2004)
Wes Anderson is the kind of director who has a very specific point of view. We saw glimmers of it in the low-budget "Bottle Rocket," it blew us away with his beyond-quirky private-school comedy "Rushmore," and it began to grate, just a bit, with the J.D. Salinger-esque "The Royal Tennenbaums" (was anyone having any fun in that movie?). But with "The Life Aquatic With Steve Zissou," the director had gone so far into his own head that he left his audience behind.
(Philippe Antonello / Touchstone Pictures)
'The Magnificent Ambersons' (1942)
It was a long spiral down from the fit, confident wunderkind Orson Welles of "Citizen Kane" to the guy doing a voice for "Transformers: The Movie" (the 1986 animated version). But the beginning of the end could be traced to the thorough trashing his "Kane" follow-up received at the hands of the studio. Although Welles was once the toast of Hollywood, RKO took "Ambersons" out of his hands and cut 40 minutes from the film. Welles was never able to reattain his once-vaunted status in Hollywood.
()
'Snoops' (1999)
David E. Kelley works magic, just not all the time. In 1999, while already working as executive producer and writer on "Ally McBeal" and occasionally writing on "Chicago Hope," he became the executive producer of "Snoops," starring Gina Gershon as an unconventional detective with her own agency. America was not feeling it, and the show quickly went off the air.
(Michael Lavine / ABC)
'The Abyss' (1989)
The title refers to a miles-deep undersea trench, but it may as well refer to the black hole of money that James Cameron's production turned into for his studio. Coming off the back-to-back successes of "The Terminator" and "Aliens," writer-director Cameron chose to adapt a short story he wrote in high school into a big-budget underwater thriller, to be filmed mostly underwater. That decision led to the film's very troubled production and didn't help the public's perception of the film as a big, leaky mess. Cameron learned from the debacle and gave the public what it really wanted -- Arnold Schwarzenegger shooting stuff up in "Terminator 2."
(Twentieth Century Fox)
'1941' (1979)
He's able to joke about it now, but back when "1941" opened, Steven Spielberg could not have been happy. The film -- a mega-budget mess of explosions, slapstick and cartoonish acting -- became an excuse for every reviewer to temper his or her earlier adulation of Spielberg based on "Jaws" and "Close Encounters of the Third Kind." He was humbled enough to go for a stripped-down approach for his next picture, "Raiders of the Lost Ark," which returned him to glory.
(Universal)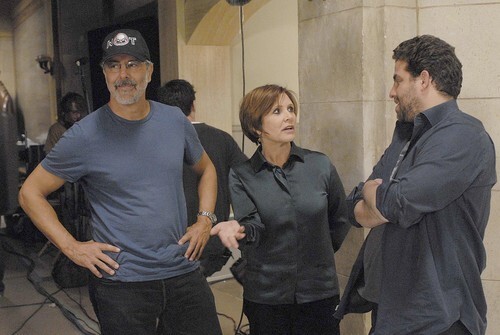 'On the Lot' (2007)
The one-two punch of Mark Burnett and Steven Spielberg seemed unbeatable. Burnett had lent his golden touch to such reality hits as "Survivor" and "The Apprentice" and would surely know how to make filmmaking as compelling as starting a fire or catching a fish with a spear. But soon after its post-"American Idol" premiere, the Hollywood-based competition was limping along in the ratings and reduced from several airings a week to just one.
(Mike Yarish / FOX)