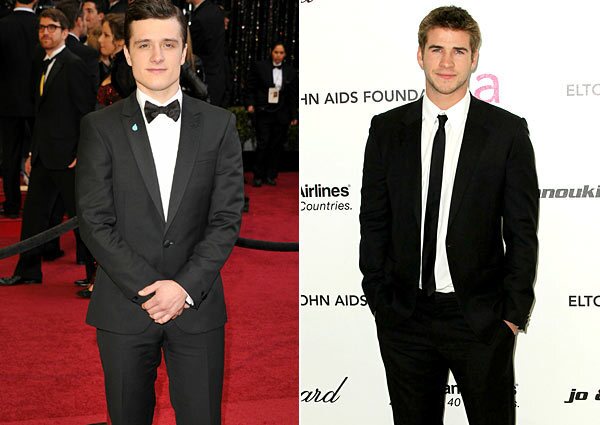 9 Images
'The Hunger Games': Josh Hutcherson versus Liam Hemsworth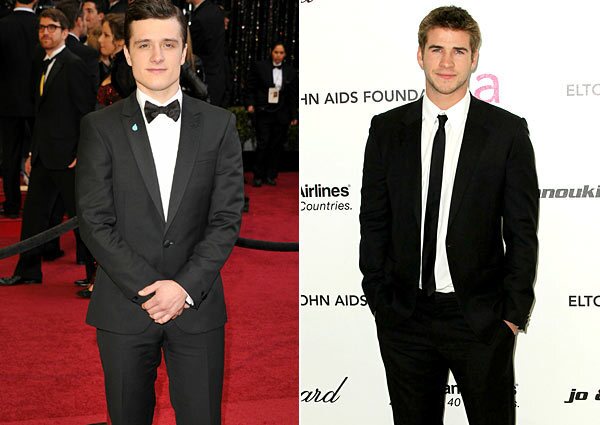 By Emily Christianson and Jevon Phillips, Los Angeles Times staff writers
Though there's still a final "Twilight" in the works, another
love triangle
born from the pages of a young adult novel is taking center stage as
"The Hunger Games"
hits the screen. Jennifer Lawrence plays heroine Katniss Everdeen, and the casting of Josh Hutcherson as Peeta Mellark and Liam Hemsworth as Gale Hawthorne is getting lots of reaction from fans of the books.
In a friendly competition, we've pitted the actors against each other in numerous categories. Let's talk Team Peeta and Team Gale!
(Getty Images)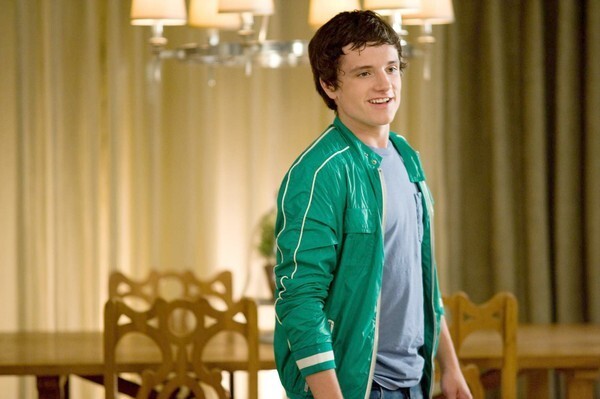 Josh Hutcherson, along with Mia Wasikowska, received kudos for "The Kids Are All Right," and Hutcherson's turn in "Bridge to Terabithia" was heartwarming. Add to that the successful storytelling of "Polar Express," and though Liam Hemsworth's turn in "Knowing" was well-received, Hutcherson stands out as far as acting cred. Both will have a chance to prove their worth throughout the "Hunger Games" trilogy, but for now ...
Winner: Hutcherson
(Suzanne Tenner / Focus Features)
Well, this doesn't seem fair. Josh Hutcherson has been in a lot more movies in general than Liam Hemsworth, and had a few hits along the way. Hemsworth's two biggest productions, "Knowing," with
Nicolas Cage
, and
"The Last Song"
, with
Miley Cyrus
, brought in about $143 million. For Hutcherson, "Polar Express" alone garnered $162 million, so adding "The Kids Are All Right," "Bridge to Terabithia," "Zathura" and more isn't really necessary.
Winner: Hutcherson
(Warner Bros. Pictures)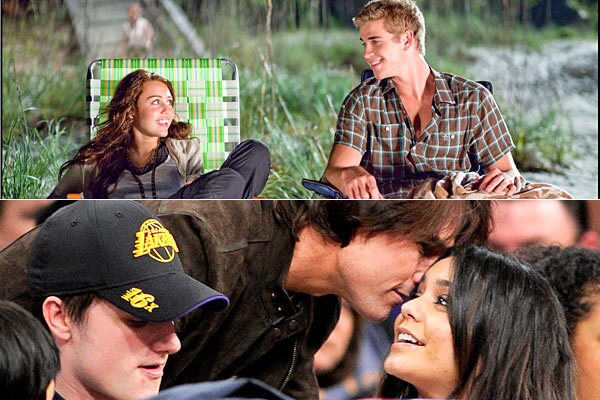 This is obviously a subjective thing. Josh Hutcherson has been seen with numerous stars, including Vanessa Hudgens at a Lakers game (while
Tom Cruise
comes over to chat). That's big time. But Liam may be more of the moment: As the last ex-beau of
Miley Cyrus
and as brother of Chris Hemsworth, who is having his own big moment as the title character in summer's
"Thor"
and its "Avengers" companion later. We'll give the slightest of nods to Hemsworth for timeliness.
Winner: Hemsworth
(Touchstone Pictures / Associated Press)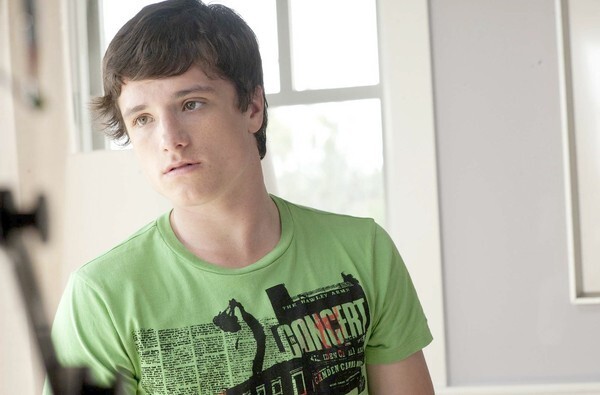 Did Lionsgate miss the mark when it came to casting Peeta and Gale? According to fans online, the news was underwhelming, especially with the strong fan push for Hunter Parrish to play Peeta. Like Jennifer Lawrence and Katniss, the biggest concerns were over eye and hair color as well as height.
On
mockingjay.net
the comments were flowing. Kisses=broth pondered, "josh certainly has the peeta good guy personality and vibe but i wonder how he will look blonde" while Throwing Knives at Haymitch wrote "I can see how some people would find Liam attractive...but not in that Gale sort of way." Yikes!
Winner:
Neither star has won over the masses ... yet.
(Suzanne Tenner / Focus Features)
On screen Josh Hutcherson isn't exactly landing those hunky Hollywood roles, and playing a baker's boy like Peeta won't do him any favors. However, off screen, "The Kids Are All Right" star is having better luck. He's reportedly dating Zac Efron's ex, Vanessa Hudgens.
Liam Hemsworth, on the other hand, might have heartthrob in his DNA (have you seen his brother, Chris?). He's an Australian soap star and even romanced Miley Cyrus on screen ("The Last Song") and off.
Winner:
Hemsworth. He'll easily pull off Gale's ruggedly handsome look.
Photos: Miley Cyrus and Liam Hemsworth in "Last Song," left, and Josh Hutcherson.
(Touchstone Pictures and Getty Images)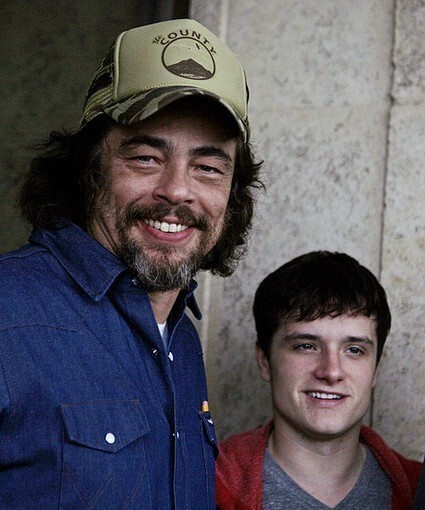 Staying away from stereotypes, Liam Hemsworth will be playing Ali Baba in the new "Arabian Nights" movie, starring Dwayne Johnson as Sinbad and
Anthony Hopkins
as Pharotu. The Aussie's new political
thriller
"Broken Run" is in the early stages of development too, with John Singleton on board to direct.
Meanwhile, Josh Hutcherson is even busier. He's working the festival circuit with his indie thriller "Detention" and keeping busy by reprising his role in the "Journey to the Center of the Earth" franchise with Brendan Fraser. Of course, his "Red Dawn" remake, about teens protecting their town during an invasion, is getting a lot of buzz, and he's already been promoting the new anthology "7 Days in Havana."
Winner:
Hutcherson. He's dialed into the Hollywood scene, with plenty of work coming his way.
Photo: Benicio del Toro and Josh Hutcherson. Del Toro is one of seven directors of the anthology "7 Days in Havana."
(Javier Galeano / Associated Press)
It looks like Josh Hutcherson takes the lead in this off-screen rivalry. But can he win Katniss' heart on screen?
(Tyler Shields)