The 10 best movies of 1968, according to the film critic who reviewed them all
"A miserable and unsatisfying business, friends, trying to pick the 10 best pictures of the year. The only thing to be said for it is that it is only one-tenth as unsatisfactory as trying to pick a single Best Picture of the year, which in the name of justice is in fact an impossibility."
That's how then-Times film critic Charles Champlin opened his best films of the year list on Jan. 5, 1969. While his words might seem hyperbolic, a look at the films released in 1968 is a strong indication of the struggle Champlin faced in selecting which 10 films made the cut. While 1968 was a year of tragedy and turmoil in some regards, in others — like movies — it was very much the opposite thanks to uplifting pictures like "Funny Girl" and "The Odd Couple." And just when some needed escapism, Stanley Kubrick took viewers to the outer regions of the galaxy with "2001: A Space Odyssey." The Beatles, not to be outdone, took fans for an animated underwater adventure in "Yellow Submarine."
So without further ado, here are Champlin's 10 best films from the year listed in alphabetical order.
READ MORE: A look back at entertainment in 1968 »
"Faces"
"A stunning, honest and superbly acted look at affluence, marriage, relationships and dissatisfactions. The locale is Southern California but there is nothing localized about [John] Cassavetes' depiction of the Age of Anxiety becoming the Age of Unfulfillment. John Marley as a weary businessman, Gena Rowlands as a callgirl and Seymour Cassel as a hippie head a cast which performs with documentary credibility and emotional validity."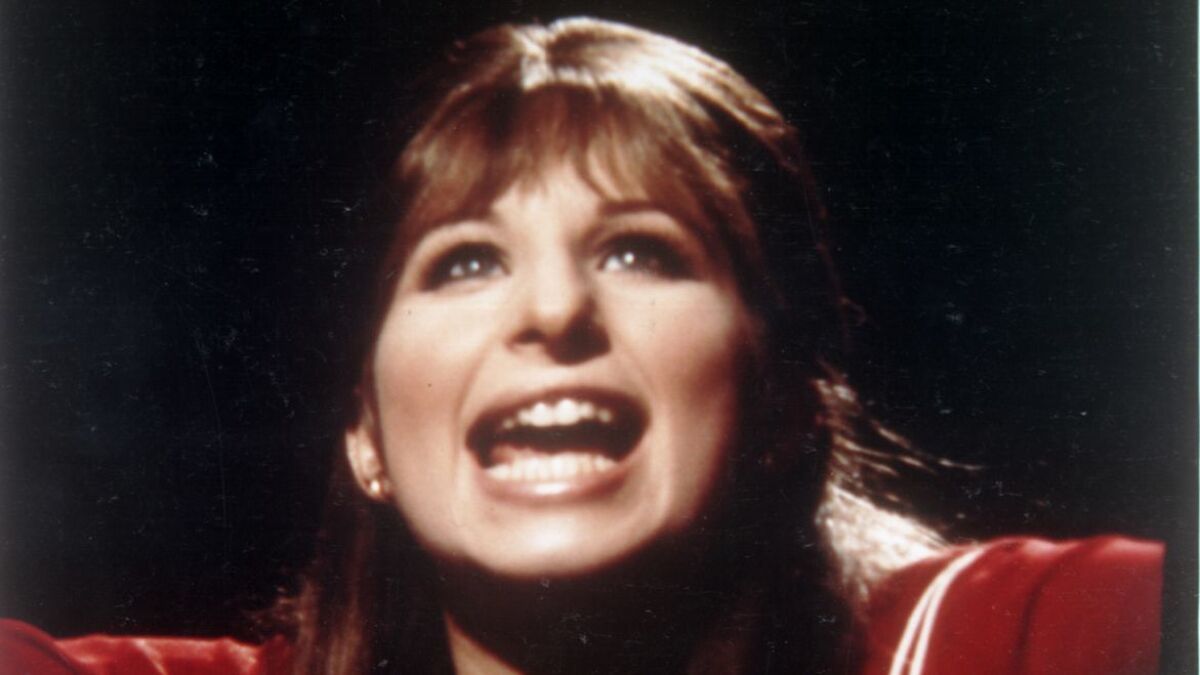 "Funny Girl"
The film "proves again the somewhat challenged truth that there is still nothing like a star in a star vehicle made for her. Barbra Streisand is of course the star, singing, dancing, clowning and emoting her way through some of the times and a bit too much of the life of Fanny Brice, in a spare-no-expense musical with all the brash and vivid dash Hollywood musicals ought to have."
READ MORE: In 1968, moviegoers had a lot more choices before blockbuster fever took over »
"Oliver!"
The movie "confirms that there is still nothing quite like the verve, scope and joy of a big, beautiful, damn-the-torpedoes musical. This one has a star as well: Ron Moody as Fagin, a loose-jointed, larcenous king of shreds and patches, aided by Jack Wild as the Artful Dodger, firm direction by Carol Reed, swirling, sterling choreography by Onna White and an eye-catching period look by John Box. And Lionel Bart's score sounds better than ever."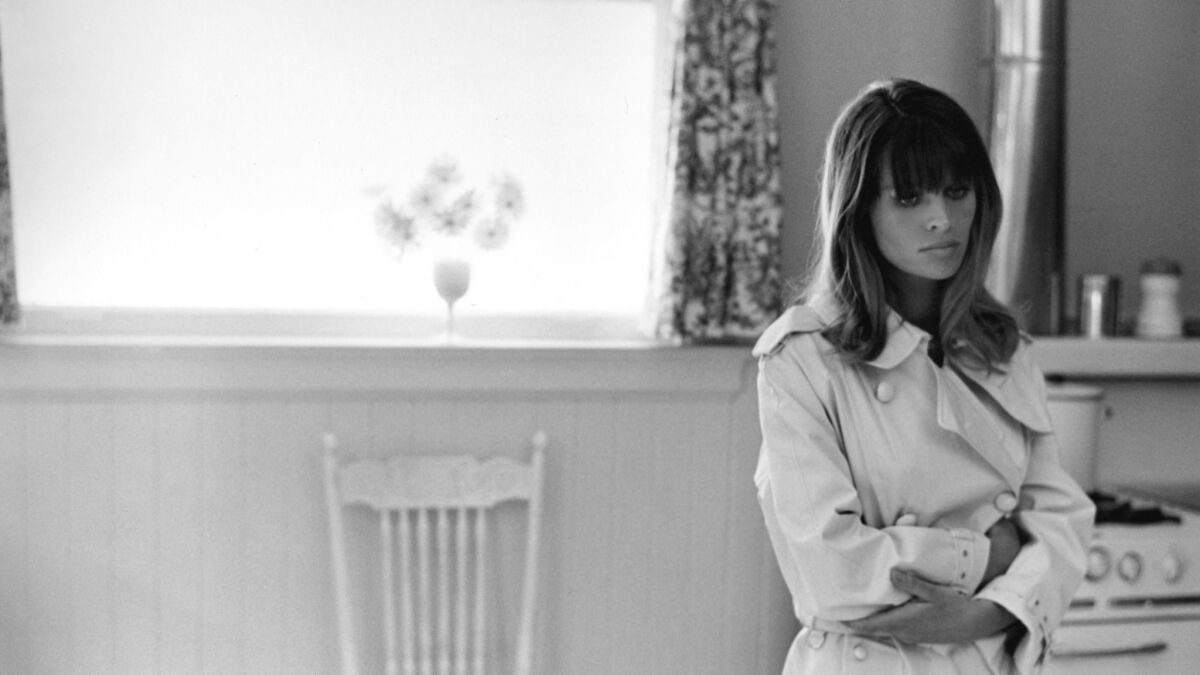 "Petulia"
"Richard Lester's latest film is a dazzling deployment of the new (or newly used) language of film to tell a very mod but basically sentimental story involving Julie Christie, George C. Scott, Richard Chamberlain and Shirley Knight, plus San Francisco. The jumpy, edgy, nonlinear storytelling proves uniquely appropriate to this study in the progressive revelation of character, and to the conveying of contemporary emotional states."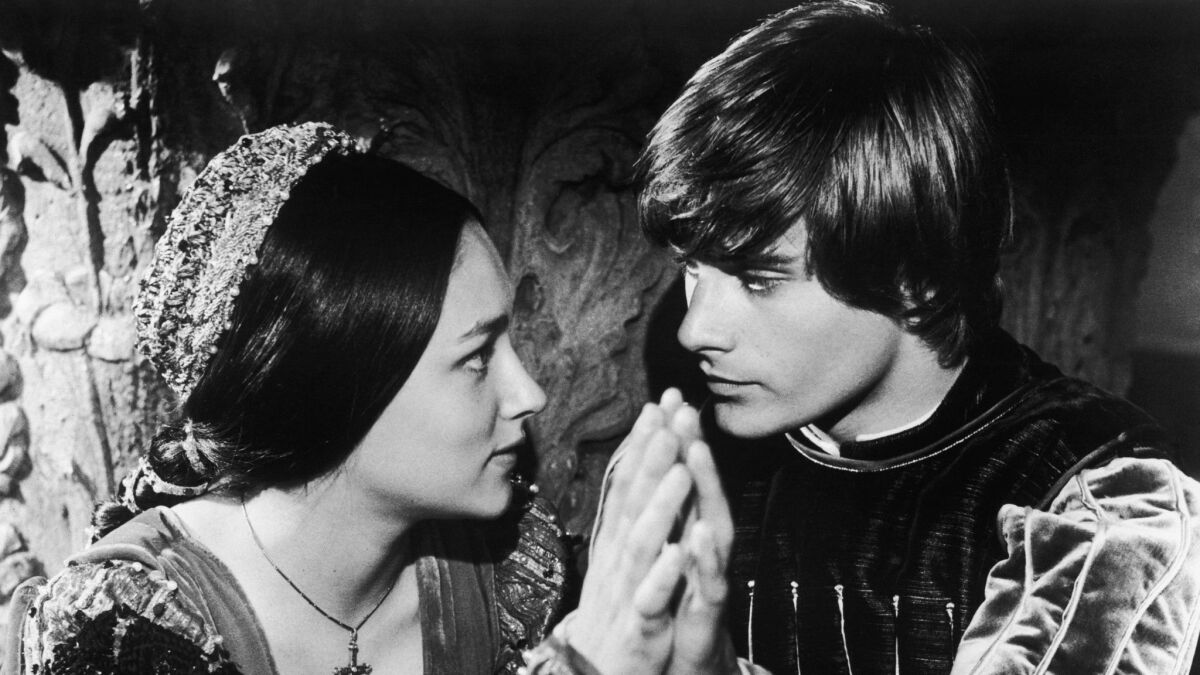 "Romeo and Juliet"
The film "infuses Shakespeare's classic with new magic and, thanks to Franco Zeffirelli's choice of a pair of unknown London teenagers — Olivia Hussey and Leonard Whiting — as his principals. It is as if the tragic stars had never crossed these lovers before. A gorgeous sense of its own time and place paradoxically makes age vs. youth in Verona seem more relevant than ever."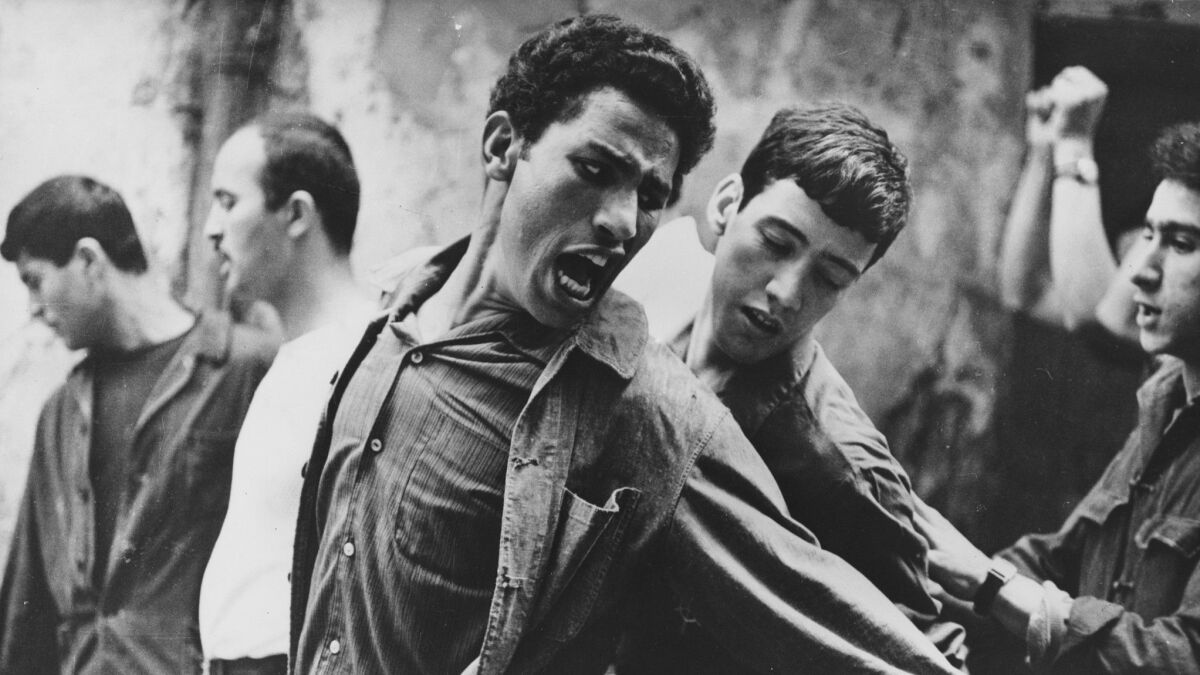 "The Battle of Algiers"
"A powerful and disturbing masterpiece of documentary re-enactment, an illumination of the struggle for Algerian independence done with newsreel fidelity but with no newsreel footage whatever."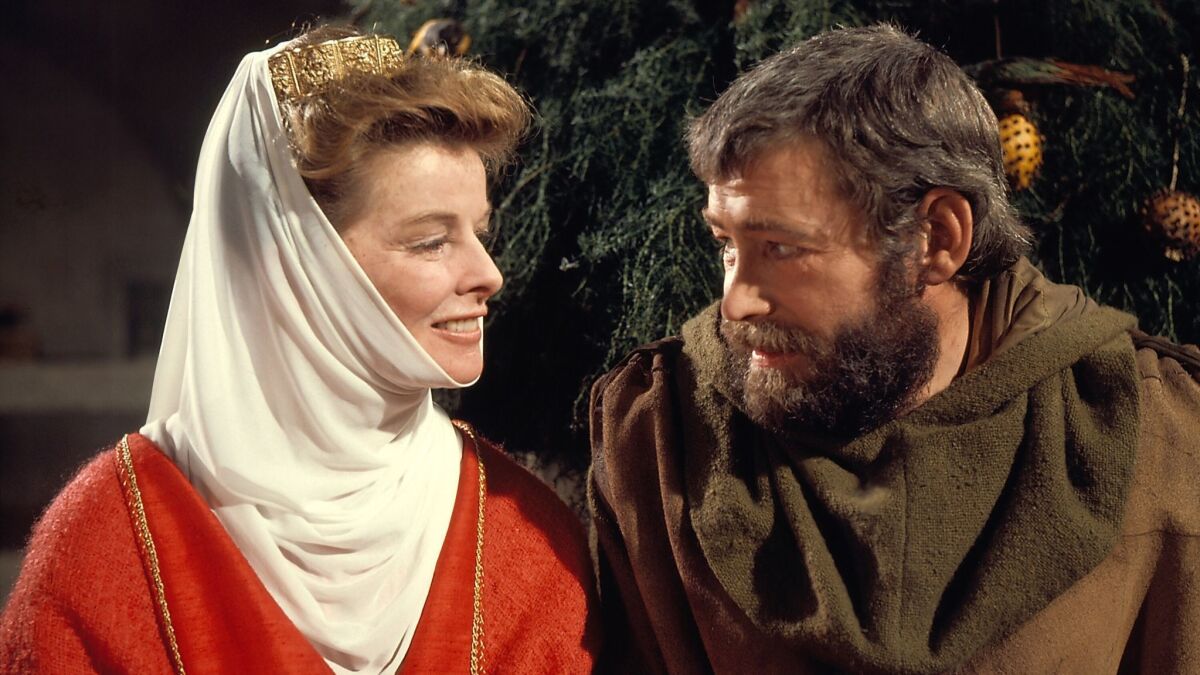 "The Lion in Winter"
"A sparkling and notably literate historical invention, in which writer James Goldman imagines Peter O'Toole as Henry II, Katherine Hepburn as his Eleanor of Aquitaine and their three sons scheming and counter-scheming over the question of royal succession. As director, Anthony Harvey gives pace, visual excitement and a pervasive feeling of the look (if not the sound) of 1183, pomp and chickens, mud and majesty. Tour de force acting by all hands."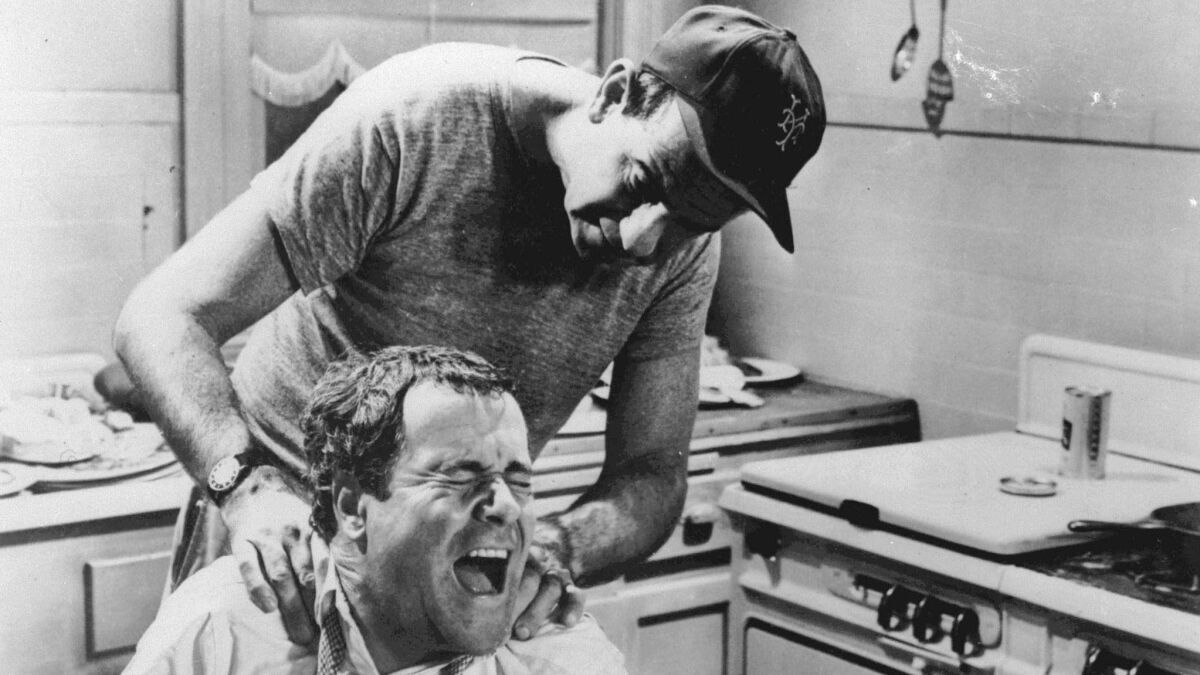 READ MORE: In May 1968, the Cannes Film Festival ground to a halt. Fifty years later, it's still sparking controversy »
"The Odd Couple"
The comedy "breaks no new cinematic ground, to say the least. But in taking Neil Simon's foolproof foolishness to the screen with Walter Matthau and Jack Lemmon, director Gene Saks provides more solid laughs per running foot than any other comedy in what was a very good year for comedy. Matthau is again a comic actor of marvelous abilities."
2001: A Space Odyssey
"A landmark in the creative and forward-thrusting use of the screen's technical capabilities, awe-inspiring in its simulations of deep space travel and in its evocation of the mysticism of space. Even though Stanley Kubrick, with collaborator Arthur C. Clarke, left some of the questions as well as all the answers obscure, his effects carry the day and capture the majesty of space as a new focus for idealism and hope."
"Yellow Submarine"
"A milestone on another path: the development of animation and it is as far beyond 'Fantasia' as 'Fantasia' was beyond 'Steamboat Willie.' Its central figures are the Beatles and their music, but its hero is its designer, Heinz Edelman, who has made a hip fairy tale about the boys vs. the Blue Meanies into a wizard romp through the top, pop, cool world of modern design. A breakthrough which is also a delight."
---
Get our L.A. Goes Out newsletter, with the week's best events, to help you explore and experience our city.
You may occasionally receive promotional content from the Los Angeles Times.