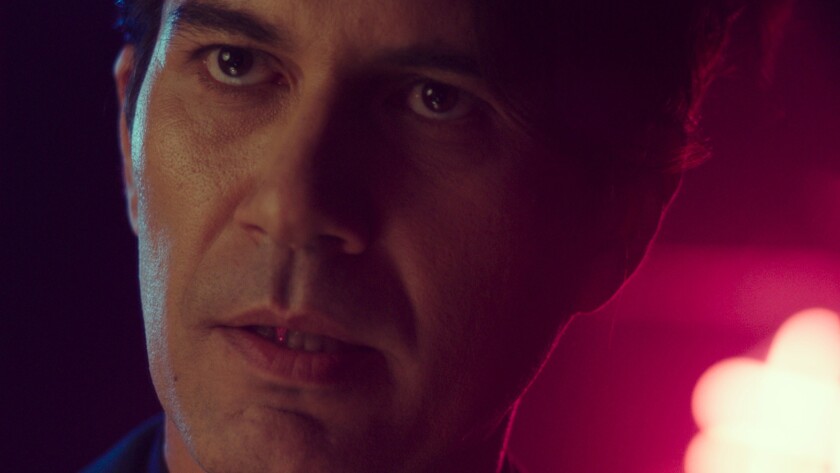 It's hard to fully connect with the darkly glitzy gangster drama "The Persian Connection" and its motley array of damaged, self-serving characters. Writer-director Daniel Y-Li Grove impresses with his sleek, inventive style and effective pacing but falls short on depth and substance.
As a child, Behrouz (Reza Sixo Safai) fought as a soldier in the 1980s Iran-Iraq war, eluded martyrdom and sought refuge in Los Angeles, only to become enmeshed in the city's Iranian underworld. Several decades later, Behrouz has finally broken free of brutal crime boss Cirrus (Parviz Sayyad) and started working for a successful real estate agent.
But when a cache of opium vanishes, the drug-addicted Behrouz is targeted by Cirrus and his flamboyant henchman, Farid (Dominic Rains), which also endangers the lives of Behrouz's Russian lover (Helena Mattson), her young son (Gregory Kasyan) and the boy's father (Nikolai Kinski).
Behrouz's search for the missing drugs also puts him in the crosshairs of Russian mobsters, including a freaky brothel owner (a hammy Julian Sands).
Grove, with a hat tip to the work of such filmmakers as James Gray ("Little Odessa") and Nicolas Winding Refn ("The Neon Demon"), immerses us in a vivid world of dog-eat-dog violence, sexual ambiguity and psychological torment. But this grim, neo-noirish trip proves more enamored of surface provocation than genuine emotional catharsis.
-------------
'The Persian Connection'
Not rated
In English, Farsi and Russian with English subtitles.
Running time: 1 hour, 42 minutes
Playing: Laemmle Ahrya Fine Arts, Beverly Hills
See the most-read stories in Entertainment this hour »
---