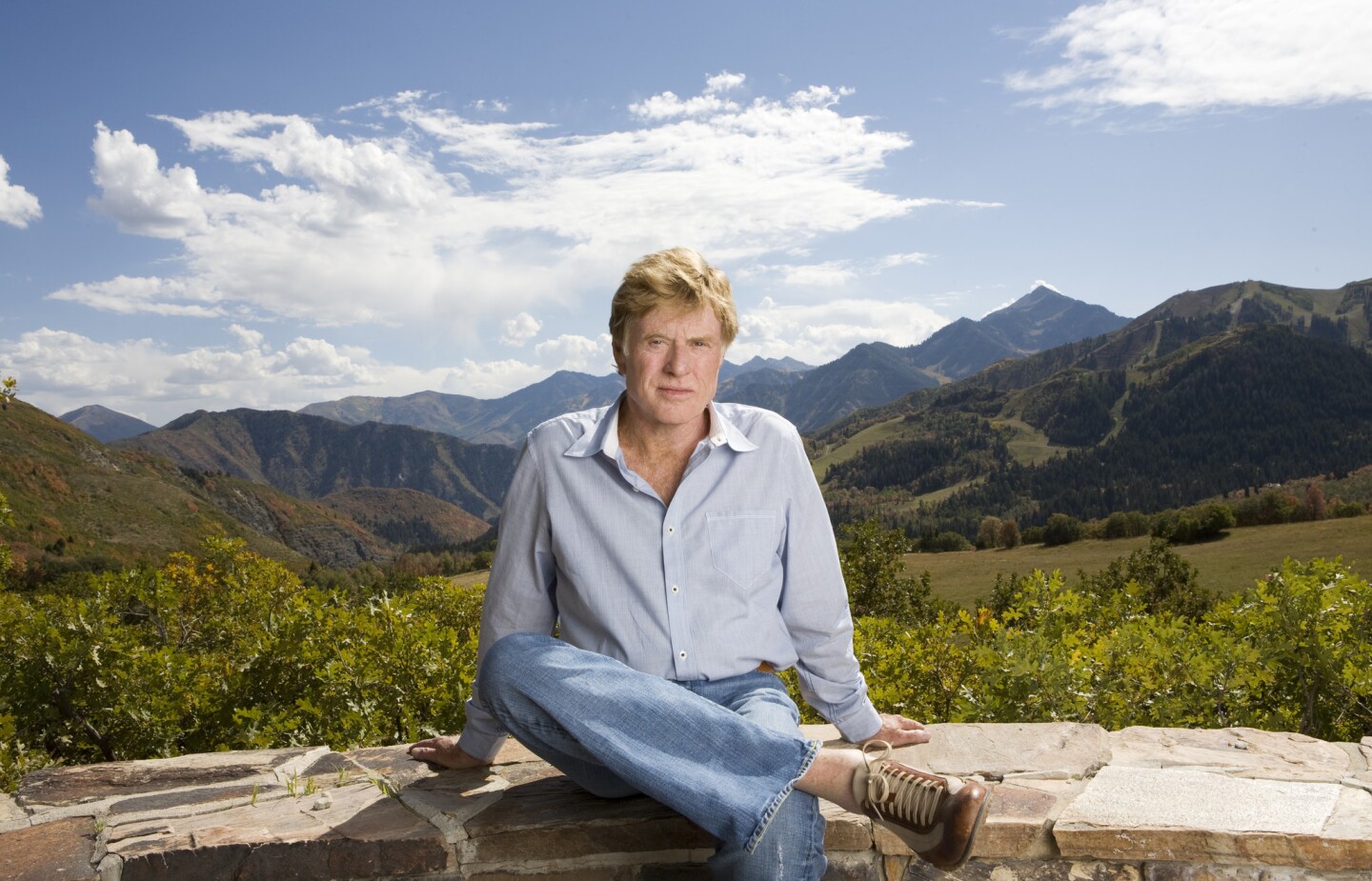 23 Images
Robert Redford: Career in pictures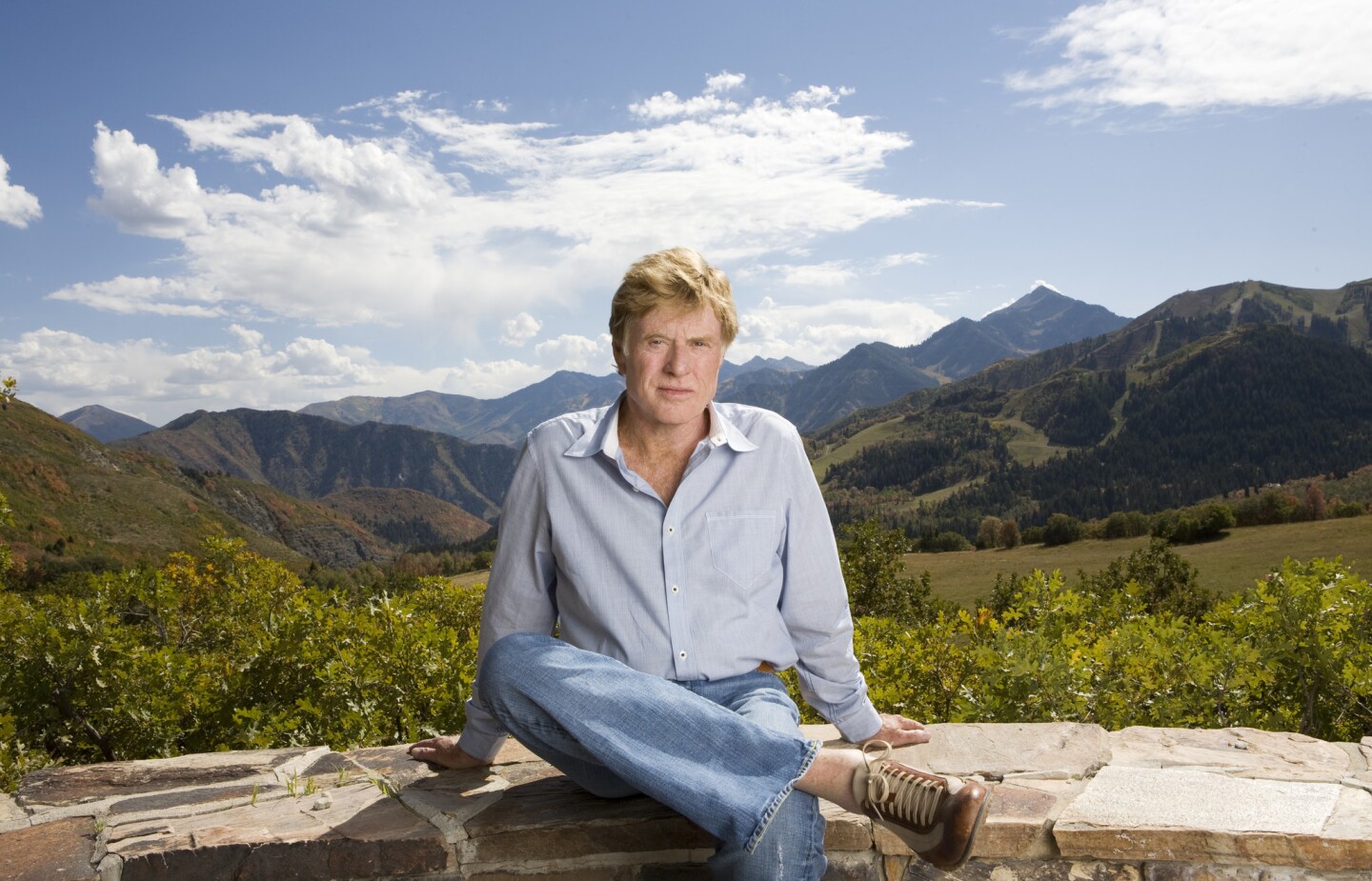 Charles Robert Redford Jr. was born close to Hollywood, in Santa Monica, which probably helped set the scene for his future profession. Losing a baseball scholarship, Redford tooled around Europe before catching the acting bug and beginning his career in theater. The following are career highlights for the Oscar-winning actor-director-philanthropist.
(Kristina Loggia)
Robert Redford debuted in 1962's "War Hunt," but his first major role came in the film adaptation of "Barefoot in the Park," starring opposite Jane Fonda, and his first popular film performance came in the 1969 western "Butch Cassidy and the Sundance Kid," starring as the Sundance Kid alongside Paul Newman.
(20th Century Fox)
The 1972 political drama "The Candidate" is a dark, satirical look at campaigning that helped establish Robert Redford. The film garnered much praise and many accolades, including winning an Oscar for best writing.
(Warner Bros.)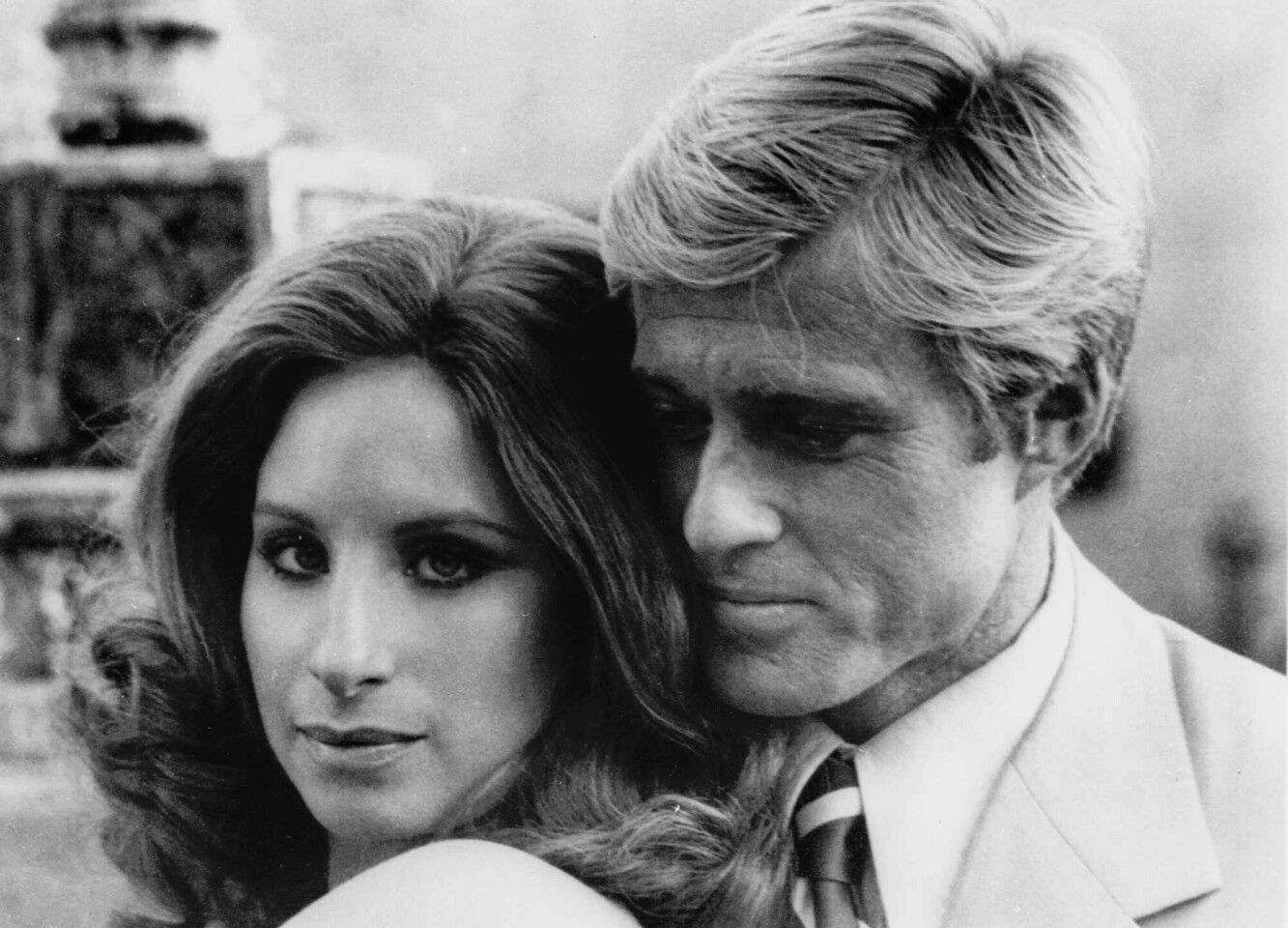 Barbra Streisand and Robert Redford were one of the more talked-about movie couples of '73 in "The Way We Were." The film won Academy Awards for original song and original music score, and a Grammy for top song from a film.
(Columbia Pictures)
In "The Sting," Paul Newman and Robert Redford are two con men trying to get even with a mob boss. Its seven Oscars, including best picture, capped off a great year for Redford, who also co-starred in "The Way We Were."
(Universal Pictures)
Arriving for the presentation of "Jeremiah Johnson" are, from front left, Robert Redford; his wife, Lola; director Sydney Pollack; and Pollack's wife, Claire Griswold in Cannes, France, May 7, 1972.
(Jean-Jacques Levy / Associated Press)
Robert Redford, right, and Dustin Hoffman portray reporters Bob Woodward and Carl Bernstein, respectively, in "All the President's Men." The film garnered numerous awards and was listed on AFI's 100 greatest films (2007) at No. 77.
(Warner Bros.)
In 1978, the U.S. Film Festival was launched by John Earle, Cirina Hampton and Sterling Van Wagenen, who was Robert Redford's production partner. Redford's wife loved Utah, and the star bought land there in the '70s. In 1981, the Sundance Institute was established, and in 1984 it took over the U.S. film fest and established the Sundance name. Redford is the honorary chairman of the institute, and his support of independent film helps drive the organization and the festival.
(Los Angeles Times)
Mia Farrow and Robert Redford in the movie "The Great Gatsby."
(Paramount Pictures)
"The Great Waldo Pepper" stars Susan Sarandon and Robert Redford.
(USA Network)
Donald Sutherland and Mary Tyler Moore starred in the 1980 film "Ordinary People," in which a family falls apart after the accidental death of one of their sons. Redford directed the film and won an Oscar, a Golden Globe, the Directors Guild's top prize and numerous prizes, establishing him as one of his generation's top directors.
(Paramount Studios)
Robert Redford's "The Natural," in which the star played a baseball player, is generally acknowleged as one of the best sports movies of all time.
(Sony Pictures)
Another film, another seven Oscars for a Robert Redford-starring vehicle. "Out of Africa" spotlighted Meryl Streep as Karen Blixen, a plantation owner in Africa, and all her troubles. Redford played her true love.
(Universal Pictures)
The events in "Indecent Proposal," in which a rich man offers a couple a million dollars for one night with the wife, are still talked about today. The film may have won several Razzie Awards, but it was golden to the moviegoing audience.
(Paramount Pictures)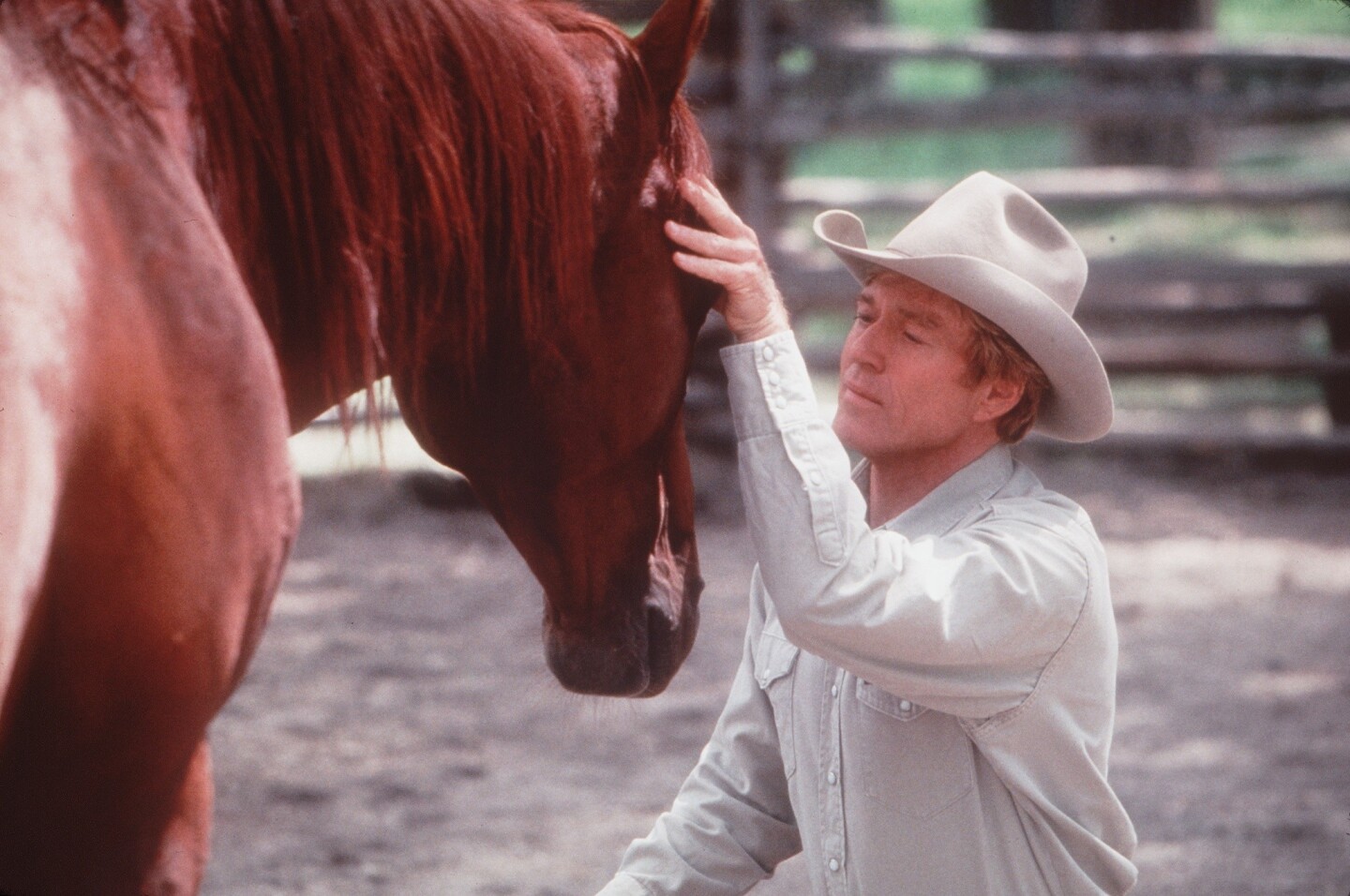 Robert Redford played Tom Booker, a legendary horse tamer, in "The Horse Whisperer." Though not a financial or critical hit, it seemed to catch on culturally.
(Elliott Marks / Touchstone Pictures)
In 2002, Robert Redford was given an honorary Oscar for his body of work. He'd previously won as director for "Ordinary People."
(Don Kelsen / Los Angeles Times)
From left, River Phoenix, Robert Redford, Dan Aykroyd and Sidney Poitier in a scene from "Sneakers."
(Universal)
Director Robert Redford on the set of his 2010 movie, "The Conspirator." Redford won an Oscar for his first directing job, "Ordinary People," and has gone back behind the camera at least 11 more times.
(Claudette Barius)
Robert Redford stars in J.C. Chandor's "All Is Lost," a film with no dialogue and only Redford onscreen.
(Daniel Daza / Roadside Attractions)
From left, Meryl Streep, Robert Redford and Tom Cruise in the movie "Lions for Lambs." Redford directed, produced and starred in the film.
(David James / United Artists/MGM)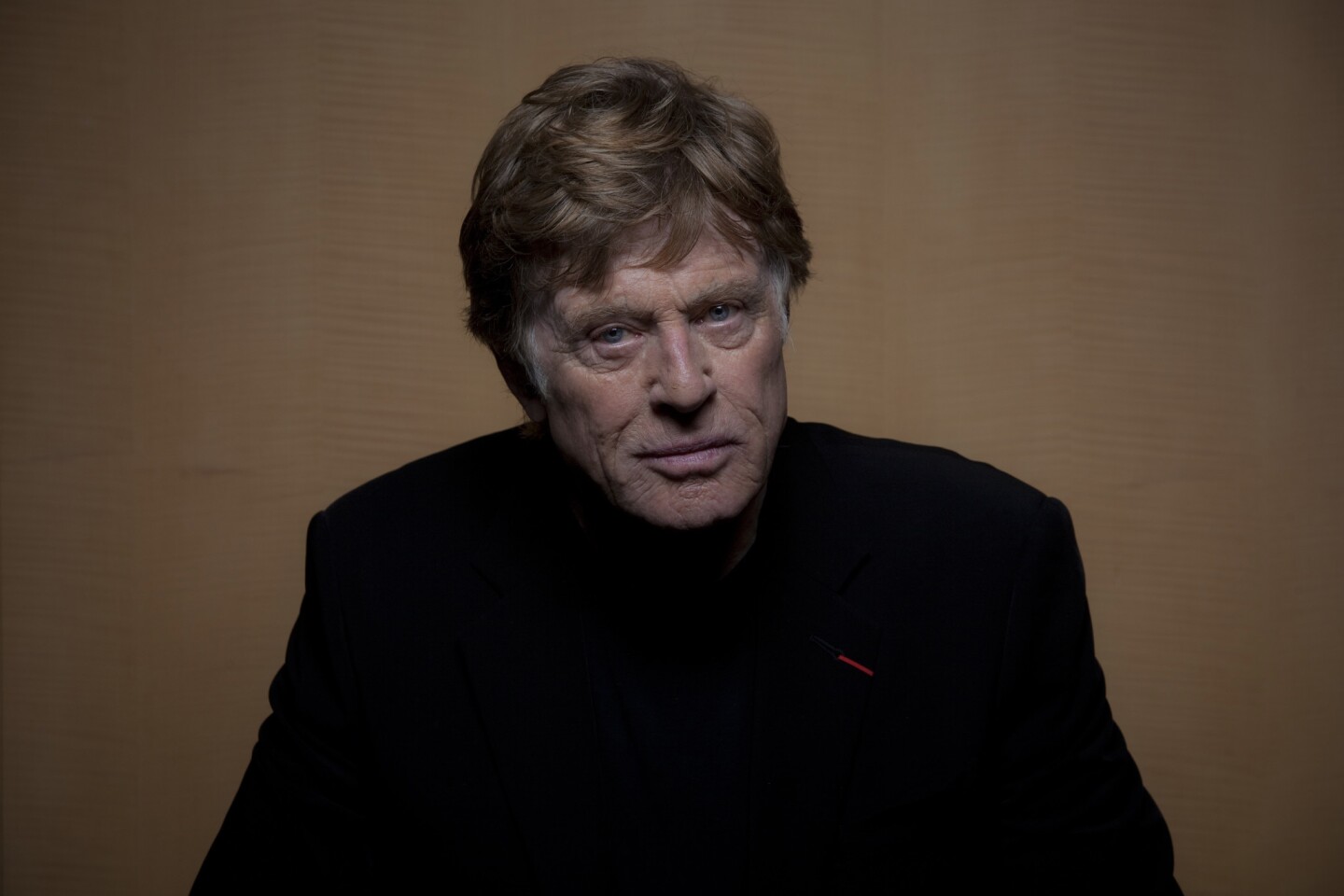 Robert Redford photographed at L'Ermitage Hotel on Oct. 6, 2013, in Beverly Hills.
(Liz O. Baylen / Los Angeles Times)
Robert Redford plays Alexander Pierce in Marvel's "Captain America: The Winter Soldier."
(Zade Rosenthal / Marvel)
Robert Redford, left, stars as Bill Bryson and Nick Nolte as Stephen Katz in "A Walk in the Woods."
(Frank Masi / Broad Green Pictures)