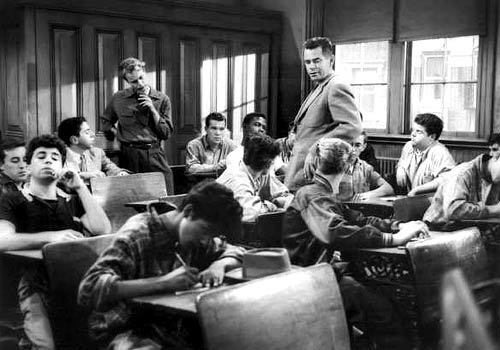 4 Images
Four flicks, four teachers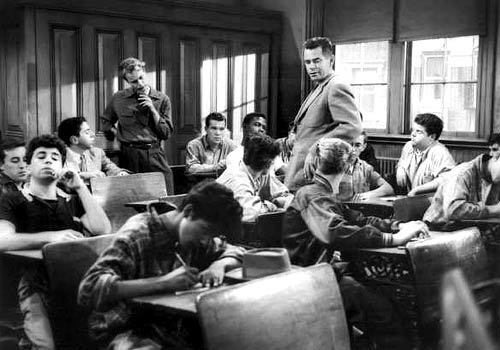 Blackboard Jungle
(1955) Glenn Ford is the idealist teacher who mixes it up with smirking tough kids in this genre-shaping classic that helped launch rock 'n' roll with its dangerous soundtrack (yes, somehow
Bill Haley
was once an edgy threat to America's youth), but a smoldering Sidney Poitier steals the movie as the leader of the toughs. Vic Morrow, then 26, made his screen debut trying to look a decade younger. Also in the class: Paul Mazursky, Anne Francis and Jameel Farah, who later changed his name to Jamie Farr and was shipped off to sitcom Korea to wear a dress.
(MGM)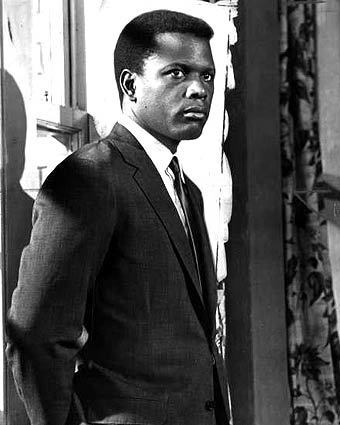 Abby Bekken, 7, and other first-graders mimic their teacher in a Spanish lesson as she describes how it feels to be cold. Other school districts face cutbacks in similar programs.
(Columbia Pictures)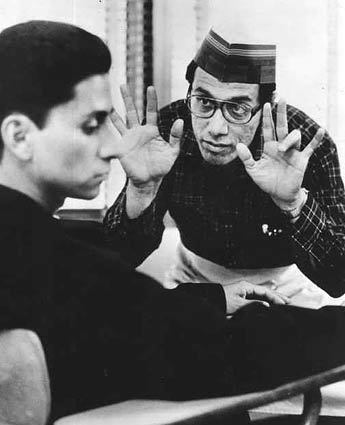 Stand & Deliver
(1988) Edward James Olmos, stooped and muttering, is the quirky (and real-life) East L.A. teacher Jaime Escalante, who takes a group of unruly pupils (glowering Lou Diamond Phillips most memorable) and turns them into passionate math scholars. They shock the world by passing a college-credit calculus exam, grapple with accusations of cheating and help their teacher secure an Oscar nomination.
()
Dangerous Minds
(1995) Michelle Pfeiffer and her cheekbones were the unlikely choice to play another real-life California teacher, LouAnne Johnson, a former U.S. Marine who marched into a gritty Palo Alto classroom to become a drill sergeant with a heart. She wins over her surly pupils with karate moves, candy bars, a potty mouth and the lyrics of Bob Dylan. The soundtrack had the hit "Gangsta's Paradise" by Coolio, who also popped up as the (ahem) sex-ed teacher in the short-lived TV series starring Annie Potts.
()