10 Images
The faces of ultimate fighting
Tito Ortiz:
The former UFC Light Heavyweight champ is famous for wearing t-shirts with taunting slogans after a fight victory.
(Marlene Karas / AP)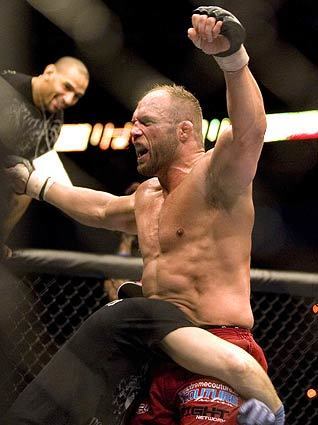 Randy Couture:
Current UFC Heavyweight champ and big star of the sport. Plays a fight commentator in "Redbelt.''
(Ed Mulholland / US Presswire)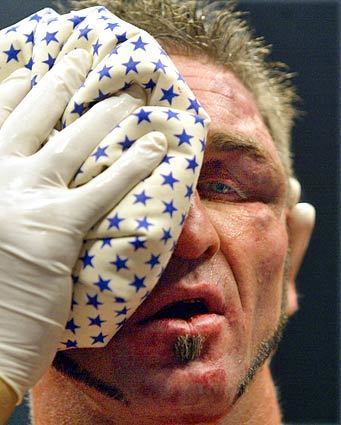 Ken Shamrock:
A former pro wrestler, he is a member of the UFC Hall of Fame.
(Mark Boster / LAT)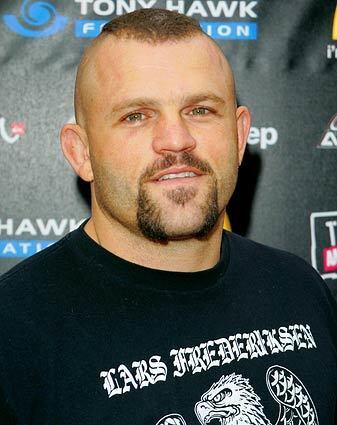 Chuck Liddell:
Known as the Iceman, he was a longtime UFC Light Heavyweight champ. He also recently made a cameo appearance in HBO's "Entourage."
(Michael Buckner / Getty Images)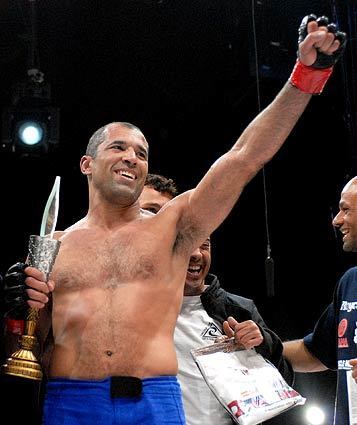 Royce Gracie:
One of the first UFC champs and a member of the influential Brazilian Gracie clan.
(Bob Riha, Jr. AP/FEG/Dynamite II USA)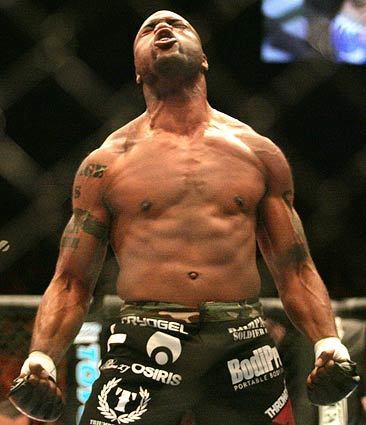 Quinton Jackson:
Known as Rampage, he wears a trademark rumble chain and is the current Light Heavyweight champion.
(Sam Morris / Las Vegas Sun / AP)
Gabriel Gonzaga:
The heavyweight gained attention for defeating the precise and poised Mirko Cro Cop of Croatia in a bout a few months ago in Manchester, England.
(Gary M. Prior / Getty Images)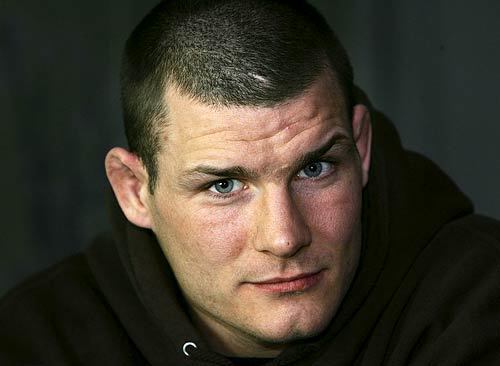 Michael Bisping:
Known as the Count, the British fighter defeated Elvis Sinosic in April in Manchester, England.
(Christopher Furlong / Getty Images)
Elvis Sinosic:
The Aussie is known as the King of Rock 'n Roll Rumble.
(Christopher Furlong / Getty Images)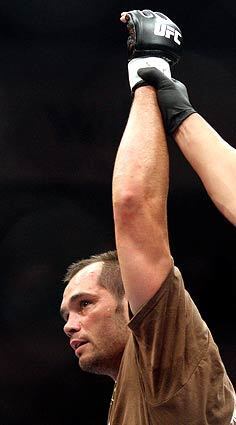 Rich Franklin:
The one-time high-school math teacher is an ex-UFC Middleweight champion.
(Peter Morrison / AP)