10 Images
Casting kudos and catastrophes
By Patrick Day and Stephanie Lysaght. Times Staff Writers
Jennifer Aniston in "Friends With Money"
OK, we suspended disbelief when you played a waitress in "Office Space," a waitress on "Friends," and a waitress again in "Along Came Polly." But something about you playing a maid in "Friends With Money" just seemed ridiculous. Maybe you've gotten work done and you looked too perfect? Or perhaps all those pictures of you in couture gowns with Brad Pitt on your arm got stuck in our heads? Either way, we just couldn't buy it.
Missed the mark
(Mark Lipson / Sony Pictures Classics)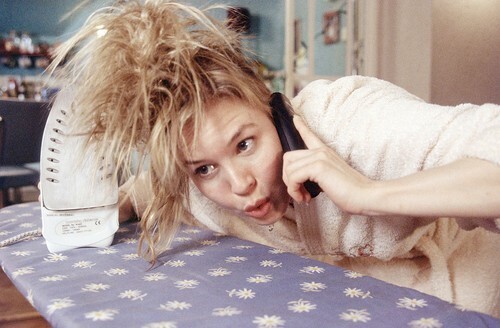 Renee Zellweger in "Bridget Jones's Diary"
Now here's one girl who can do frumpy. She goes all the way. From the weight gain to the greasy hair to the heinous costumes, Renee became Bridget Jones, the ultimate everywoman. Kudos to you, Renee!
Made the grade
(Laurie Sparham / Universal Studios)
Katie Holmes in "Thank You for Smoking"
In "Thank You for Smoking," Katie Holmes played a Washington reporter who seduces a tobacco lobbyist. Variety liked the film but said that the "sole relatively weak notes [came] from Holmes, who lacks even a hint of the wiliness of a ruthless reporter." The New York Times agreed, saying that Katie "strain[ed] credulity" in her role. Hey, they said it, not us!
Missed the mark
(Dale Robinette/ Fox Searchlight)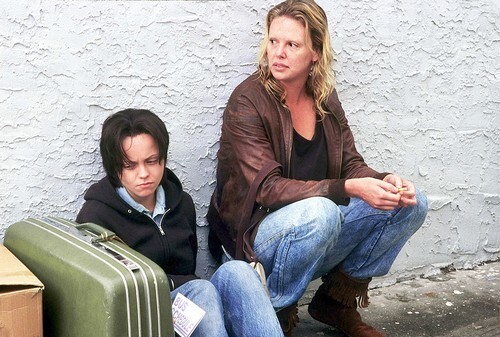 Charlize Theron (right) in "Monster"
Charlize wasn't kidding around when she took on the role of Aileen Wuornos in "Monster." The glamazon ditched her trademark mystic tan and went blotchy, packed on some excess weight, and completed the look with stringy hair; she was virtually unrecognizable. Her acting, too, was impeccable; it won her an Oscar.
Made the grade
(Newmarket Films)
Charlize Theron in "North Country"
After becoming a serial killer in "Monster," Charlize's turn as a coal miner in "North Country" received mixed reviews. Rolling Stone complained that although Charlize looked grimy enough, she did not embody the character: "She didn't win an Oscar for getting fat and ugly to play serial killer Aileen Wuornos in Monster -- she won for digging deep into a scarred soul. Though the dirt and grime in 'North Country' are artfully applied, it's purely cosmetic and skin-deep."
Missed the mark
(Richard Foreman / WB)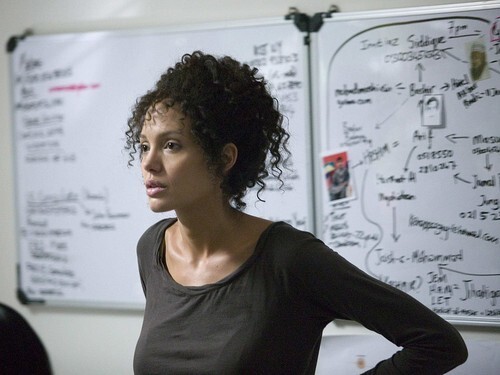 Angelina Jolie in "A Mighty Heart"
There were murmurs of controversy when it was announced that lily-white Angelina Jolie would be playing the biracial widow of murdered journalist Daniel Pearl. With her skin noticeably darkened for the role, Jolie managed to silence most of her critics, even when they had to acknowledge the trickery. Roger Ebert in the Chicago Sun-Times wrote, "A few obvious makeup changes make her resemble the woman we saw so often on TV… but Jolie's performance depends above all on inner conviction."
Made the grade
(Peter Mountain / AP)
Keri Russell in "Waitress"
We were pumped to hear that Felicity – er – Keri Russell was making a comeback in the indie film "Waitress." Watching it, we were even willing to ignore Keri's ever-changing southern accent. Something we couldn't ignore, however, was how unfittingly adorable she looked. She was playing a run-down, small-town girl with an abusive husband and a passion for pie. Now tell me girls, if you're dirt poor, you hate your husband and you love pie, are you really going to have the body of a Pilates instructor?
Missed the mark
(Alan Markfield / Night & Day Pictures)
Demi Moore in "G.I. Jane"
She had the sexy angle covered long ago with her roles in "Indecent Proposal" and "Striptease," but could the woman perhaps most famous for posing nude and pregnant on the cover of Vanity Fair convincingly portray a hardened U.S. soldier? Surprisingly, yes. The buffed-up Moore even shaved her head for the Ridley Scott film, meaning critics wouldn't have those lovely locks to push around anymore.
Made the grade
(Phil Bray / Hollywood Pictures)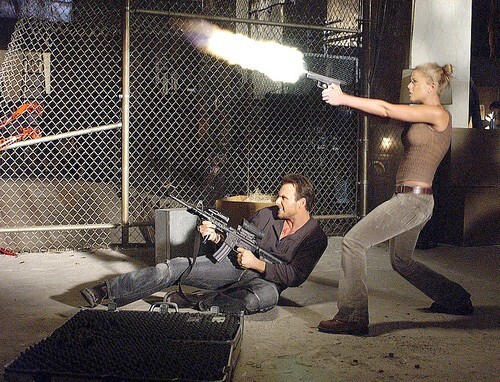 Tara Reid in "Alone in the Dark"
Tara Reid is known as quite the party girl. But on-screen she's done her best to shed that image. She's an actress, after all, and her role as a brilliant anthropologist in the Christian Slater horror thriller made audiences believe she was, well, a party girl with bookish eyewear.
Missed the mark
(Chris Helcermanas-Benge / Lions Gate Films)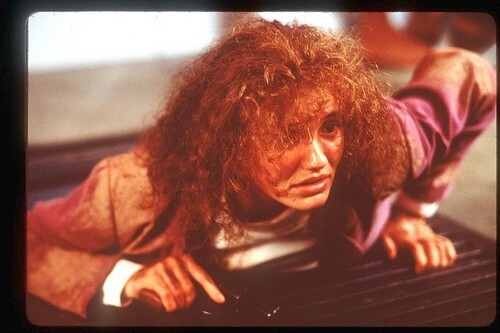 Cameron Diaz in "Being John Malkovich"
How does a one-time model and future Charlie's Angel transform herself into a frumpy animal lover? She wore thick sweaters, teased out her hair and swore off the makeup. And somehow, the woman who once had Jim Carrey picking his jaw off the floor (literally) in "The Mask" disappeared into the world of a weird woman who had a chimpanzee in diapers as a best friend.
Made the grade
(Melissa Moseley / Gramercy Pictures)