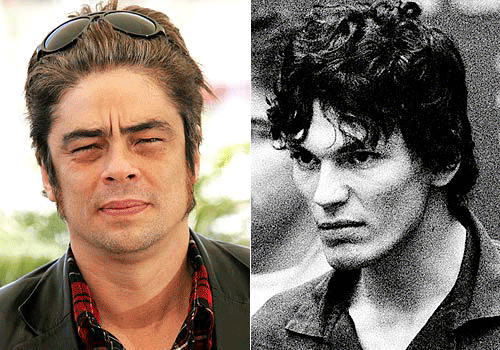 8 Images
Casting for killers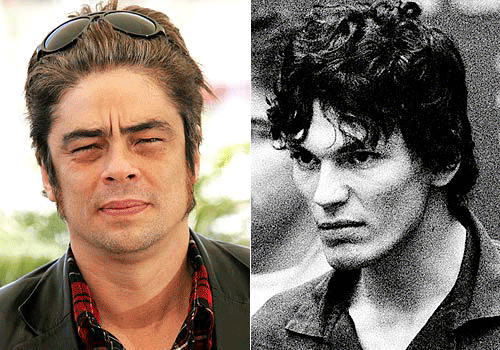 Benicio Del Toro as Richard Ramirez
In 1984 and 1985, Ricardo "Richard" Ramirez, right, committed a series of abductions, rapes and robberies that terrorized Californians from Orange County to San Francisco. Media dubbed him "The Night Stalker." "21 Grams" star Benicio Del Toro would be perfect to channel Ramirez's intensity.
(Getty Images / AP)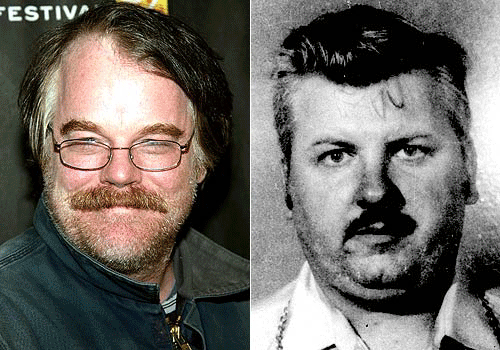 Philip Seymour Hoffman as John Wayne Gacy
John Wayne Gacy, right, was a children's birthday party clown who was convicted of the rape and murder of 33 boys and young men, 28 of whom he buried in the crawl space under his house. Because he targeted many of the victims through his work, he became known as the "killer clown." Not the usual sort of role for an Oscar-winner, but "Capote" star Philip Seymour Hoffman is known for taking chances.
(Getty Images / AP)
Vincent Gallo as Charles Manson
Along with his creepy "family," Charles Manson, right, was responsible for the murders of several people in Los Angeles during the late 1960s, most notably actress Sharon Tate, the wife of film director Roman Polanski. Indie writer-director Vincent Gallo has long had a lock on the Manson look, with his intense eyes and bushy beard.
(FX / UPI)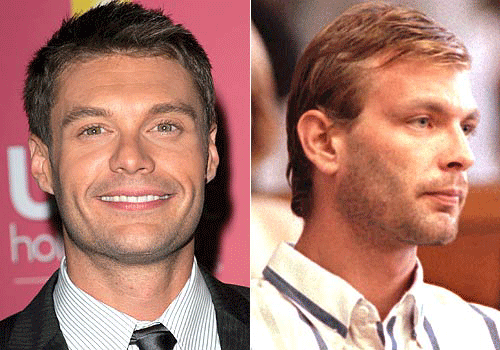 Ryan Seacrest as Jeffrey Dahmer
In the summer of 1991 when police searched the Milwaukee apartment of Jeffrey Dahmer, right, they discovered the remains of several humans in his refrigerator, leftovers from his acts of torture, cannibalism and necrophilia. As host of "American Idol," Ryan Seacrest surely has been witness to many acts of human depravity, giving him the leg-up on other contenders for the role, should he ever assay acting.
(AP)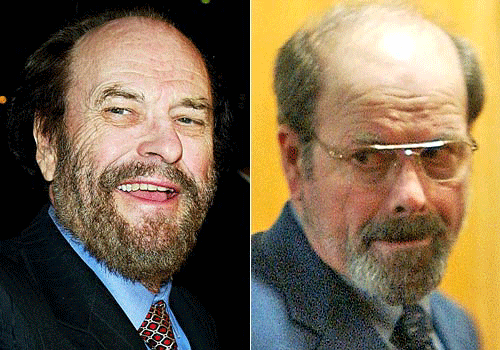 Rip Torn as Dennis Rader
Dennis Rader, right, was known around his hometown of Wichita, Kan., as an upstanding member of the community and a Cub Scout leader. He was also the "BTK Killer," a serial murderer who bound, tortured and killed ("BTK") at least 10 victims in the Wichita area between 1974 and 1991. Amazingly, "Men in Black's" Rip Torn has a gruffer persona than the real-life killer, but if he could mellow out, the resemblance is chilling.
(Getty Images)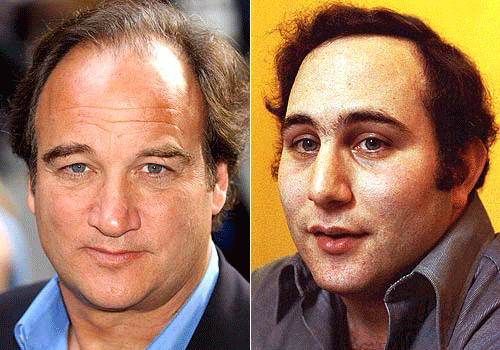 Jim Belushi as David Berkowitz
Better known as "Son of Sam," David Berkowitz, right, terrorized New York City for nearly three years starting in 1975. He later claimed his neighbor's dog was possessed by an ancient demon and had commanded him to commit the murders. "According to Jim" star Jim Belushi has no such excuse for his sitcom career, which is why he should think about branching out into a dramatic role.
(AP)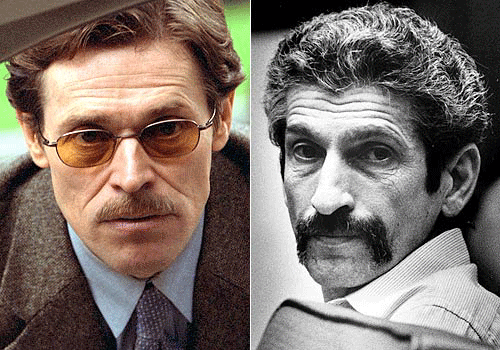 Willem Dafoe as Angelo Buono, Jr.
Angelo Buono, Jr., right, with his cousin, Kenneth Bianchi, became known collectively as the Hillside Strangler. They kidnapped, raped, tortured and killed several Los Angeles women in 1977 and 1978. Willem Dafoe has the killer thing down ( "Wild at Heart," among other films), and who wouldn't want to see him do it again?
(Fox Searchlight Pictures / Ken Hively LAT)
Kevin Costner as Gary Ridgway
Pacific Northwest factory worker Gary Ridgway, right, used a photo of his son to lure women into his pickup truck, where he is believed to have killed as many as 50 people during a 2 1/2-year period in the early 1980s. Dubbed "The Green River Killer," Ridgway escaped apprehension until 2001. Kevin Costner is playing a serial killer in his next film, "Mr. Brooks," but surely he could do it again. After all, how many times has he played a baseball player?
(Getty Images)