9 Images
Sienna says the darnedest things
The Mysteries of ____sburg
:
The actress incurred the wrath of the Steel City when she referred to Pittsburgh by an insulting and unfortunately rhyming name. "I genuinely never tried deliberately to hurt anyone, and I felt like I really, really upset people," she said. "People were sending me hate mail and shouting outside the hotel, 'Go home, Sienna!' I thought, God, what have I done?"
(Bryan Bedder / Getty Images)
Costly 'Cake'
:
Sienna Miller with Daniel Craig in "Layer Cake," one of her first films, which she admits wasn't very successful financially. "It's not my money," she said. Then paused. Then backtracked. "That was a terrible thing to say. Of course I care, and it would be lovely to be in a film that people responded to and made a lot of money. Completely shooting myself in the foot. Again."
(Daniel Smith / Sony Pictures Class)
Tabloid fodder
:
Sienna Miller with Jude Law arriving at the world premiere of their film, "Alfie." The couple became tabloid favorites, which Miller feels made her journey toward becoming a serious actress difficult. "I think your job as an actress is to convince an audience that you are the character you are playing," she said. "So, obviously, the less people know about your personal life and who you are as a person, the easier it is for you to be a blank canvas for the character to be on."
(Max Nash / AP)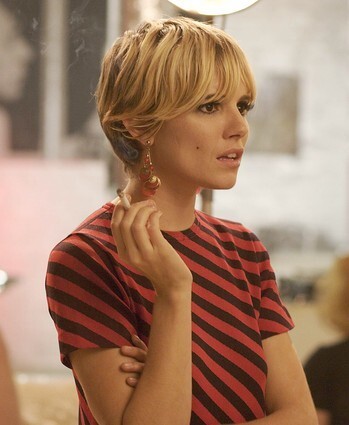 Sienna as a 'Factory Girl':
Shown here as Edie Sedgwick in her recent movie, Miller shared her concerns about the planet with Tatler Magazine: "In a hundred years, the planet will be dead because of global warming, if we don't do something now. We talk about having children, and I'm desperate to have children, but I don't want to leave my children with this world. I'd feel irresponsible bringing children into a world that we're destroying."
(Patti Perret / The Weinstein Company)
On the town
:
Shown here at a dinner with Lindsay Lohan, Miller has spoken candidly about how her love for a night out was ingrained during her parents' parties. "I grew up being put to sleep upstairs in a spare room, and you're sort of half awake and you can hear the laughing and smell cigarettes and booze, and then they carry you home and you pretend to be asleep," She told W Magazine. "You can smell wine and cigarettes on their breath. That's like mother's milk to me."
(Frazer Harrison / Getty Images)
A Golden moment
:
Though reluctant to talk fashion, Sienna was thrilled with her look at the Golden Globes. "My challah! It was a challah! I think people hated it, but I felt kind of ethereal and pretty," she said.
(Michael Buckner / Getty Images)
A scary reality
:
Shown her in a scene from her new film, "Interview," Miller has expressed concern about the reality TV trend to Tatler Magazine. "What's really disturbing is the way they psychologically play with people in there, they're guinea pigs.… I think society has got to a really scary place," she said.
()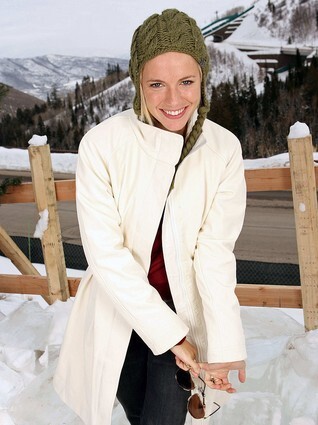 Swag grab:
Sienna Miller takes part in the Sundance swag-athon with a North Face jacket after leaving the Ice Lounge at Sundance. "It's a little overwhelming," she said. "And it makes you feel guilty. I did get given some stuff that I didn't ask for necessarily ... then I found out that you can actually give it to this company that auctions it on EBay and gives the money for charity."
(Jason Merritt / AP)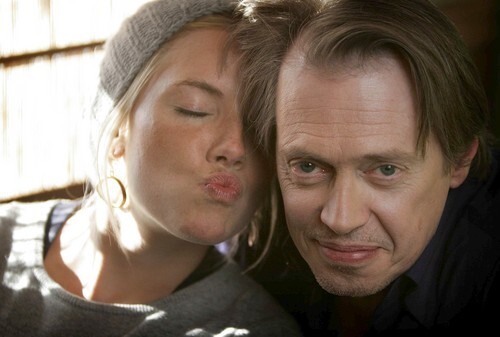 'Interview' with Sienna Miller
:
Miller with Steve Buscemi, director of her new film, "Interview," where she plays a shallow starlet. "I am really not that character," said a rather indignant Miller, a complete unknown who became a tabloid staple after falling into a doomed love affair with her "Alfie" costar Jude Law in 2004. "And you are not going to get me to say I am."
(Myung J. Chun / LAT)