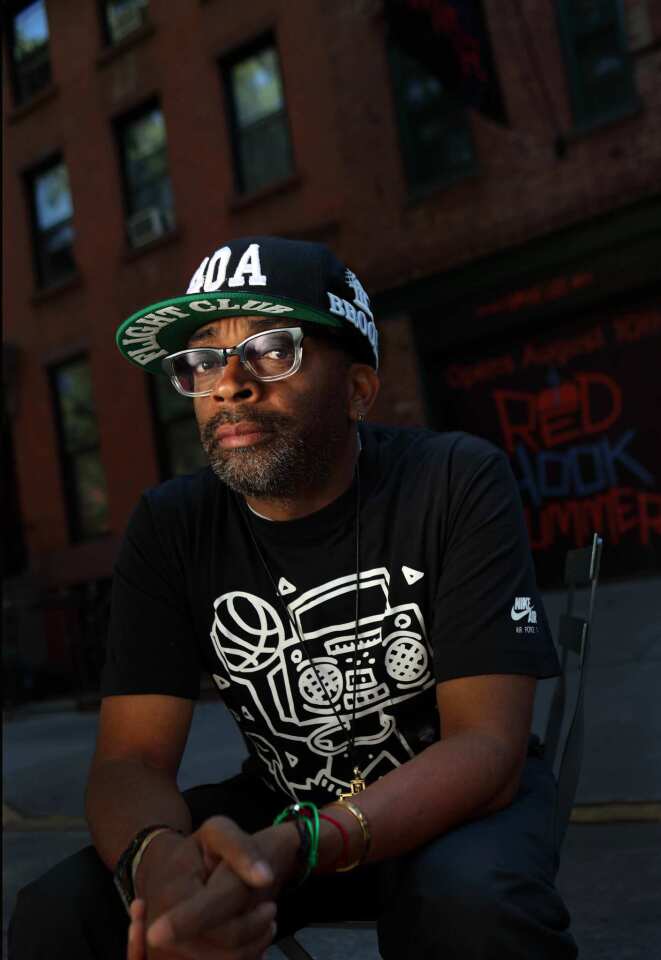 11 Images
Spike Lee's fighting spirit hits new heights on film and beyond.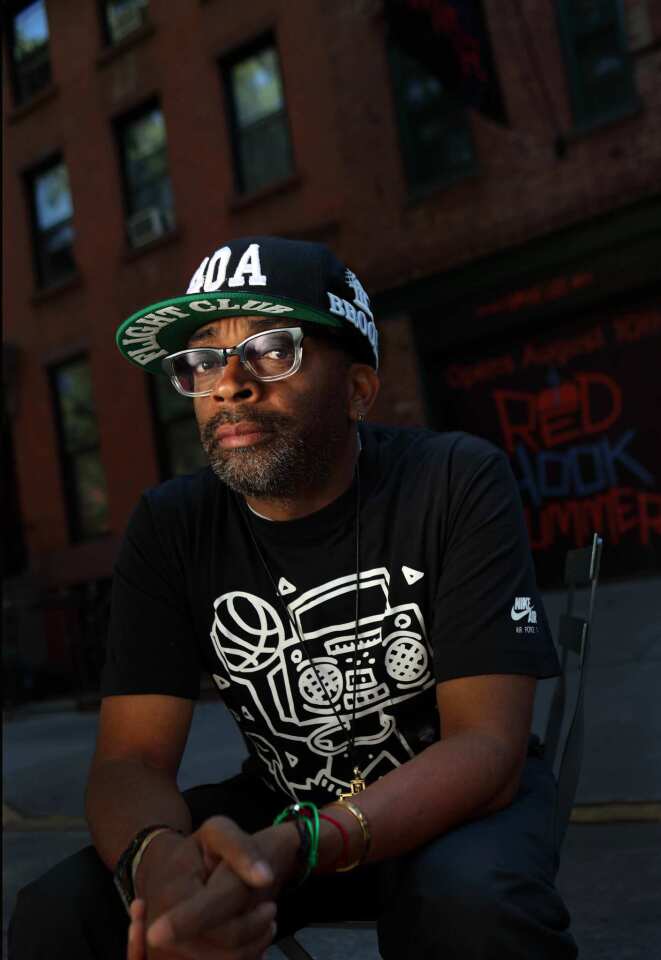 Spike Lee, photographed in Brooklyn, N.Y., has a movie coming out called "Red Hook Summer."
(Carolyn Cole, Los Angeles Times)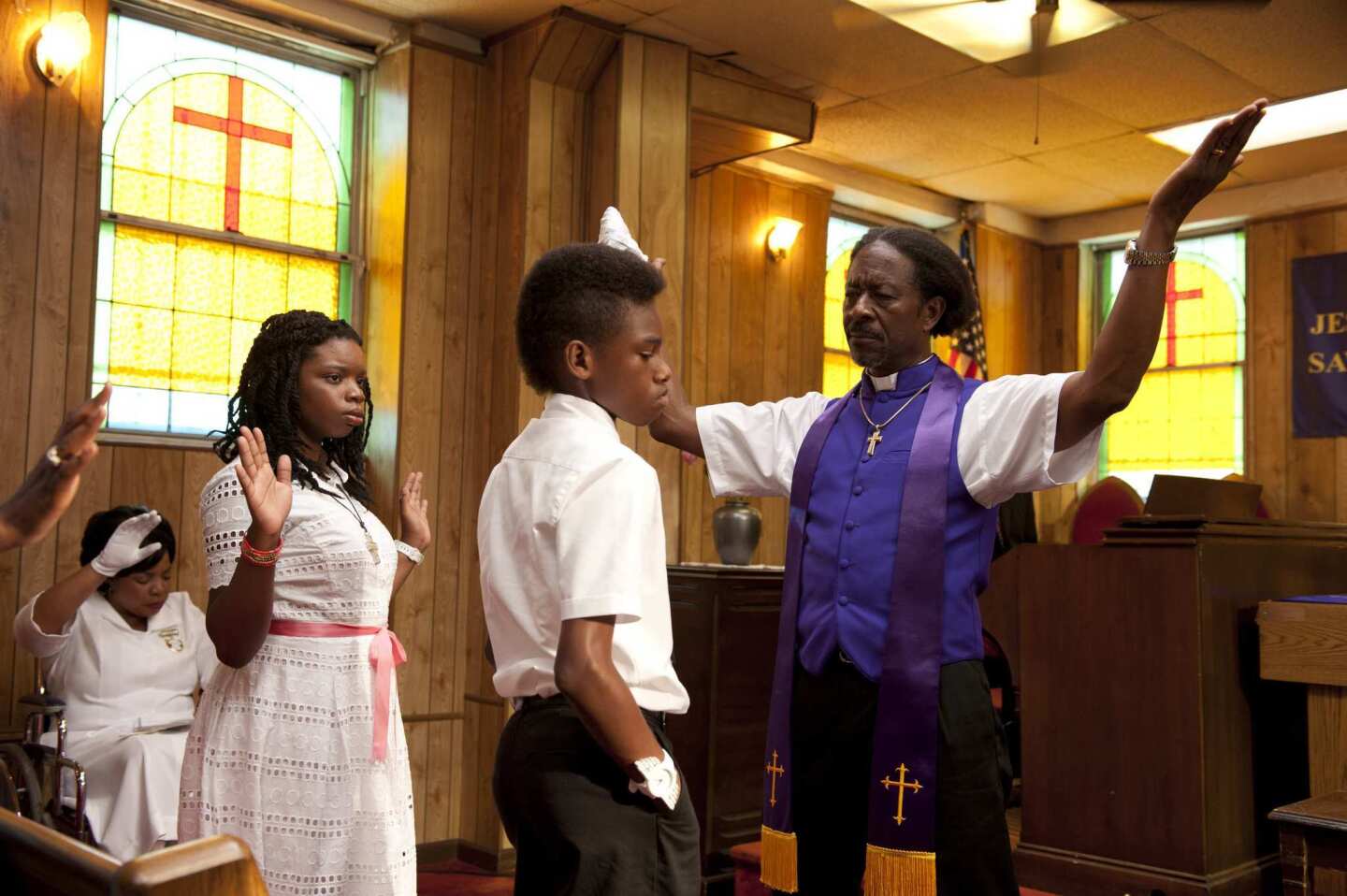 Kimberly Herbert-Gregory as Sister Sweet (seated, in background), Toni Lysaith as Chazz Morningstar, Jules Brown as Flik Royale, and Clarke Peters as Bishop Enoch Rouse in "Red Hook Summer."
(David Lee, Variance Films)
Former heavyweight boxer Mike Tyson and director Spike Lee announce "Mike Tyson: Undisputed Truth," a one-man show on Broadway starring Tyson, on June 18, 2012, in New York.
(Evan Agostini/Invision/Associated Press)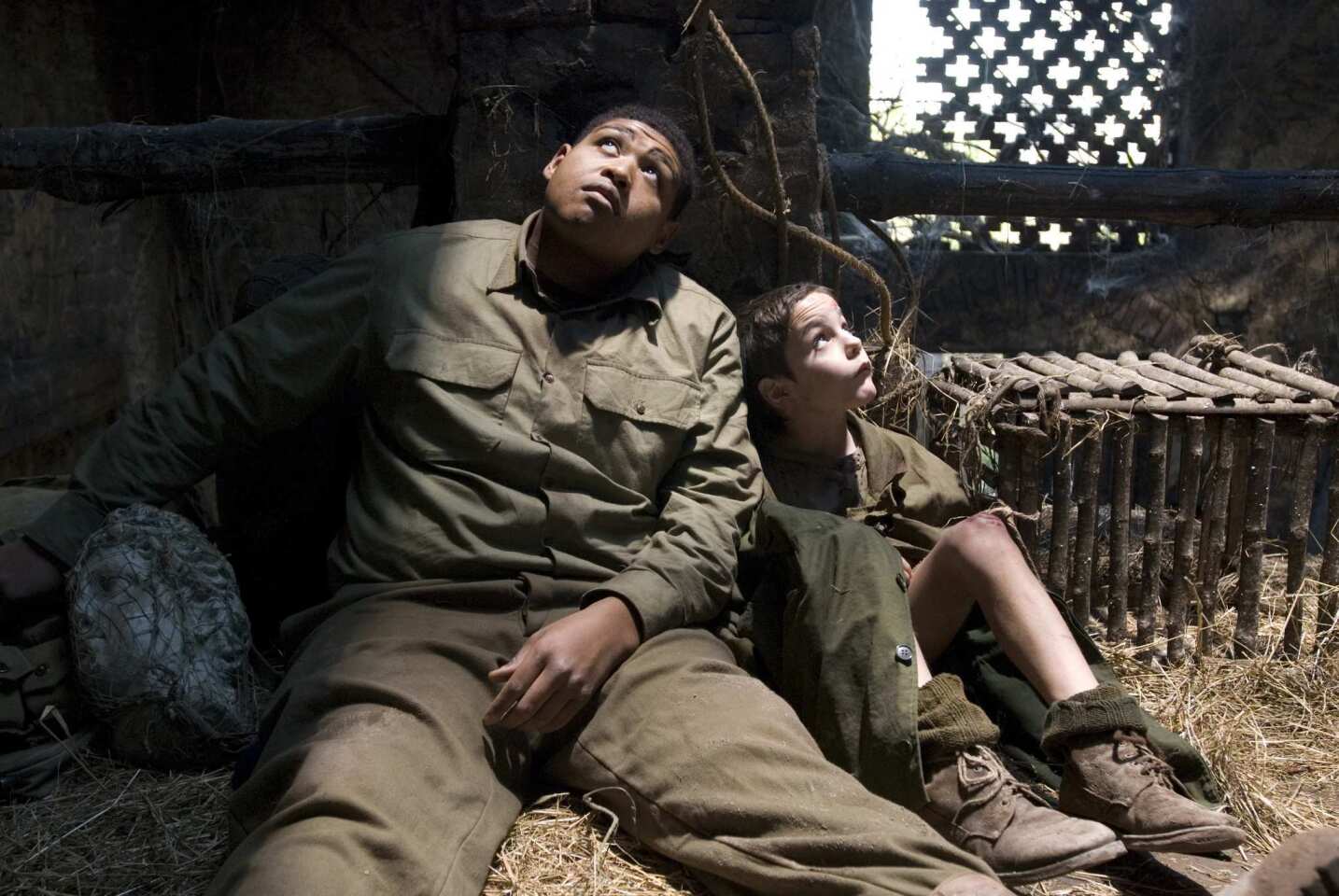 Omar Benson Miller, left, and Matteo Sciabordi star in "Miracle at St. Anna," Spike Lee's epic about Buffalo Soldiers in WWII.
(David Lee/Disney Enterprises)
Spike Lee, maker of "When the Levees Broke," is "passionate about giving a voice to the people who had no voice," says HBO's Sheila Nevins.
(Charlie Varley/HBO)
Denzel Washington, left, as Detective Keith Frazier and director Spike Lee on the set of "Inside Man," a tense hostage drama.
(David Lee/Universal Pictures)
Denzel Washington, left, stars as temporarily paroled prisoner Jake Shuttlesworth, whose future depends on his convincing his estranged son Jesus, Ray Allen, right, to accept a basketball scholarship at the governor's alma mater in "He Got Game."
(David Lee/Touchstone Pictures)
Denzel Washington in the movie "Malcolm X."
(David Lee/Warner Bros.)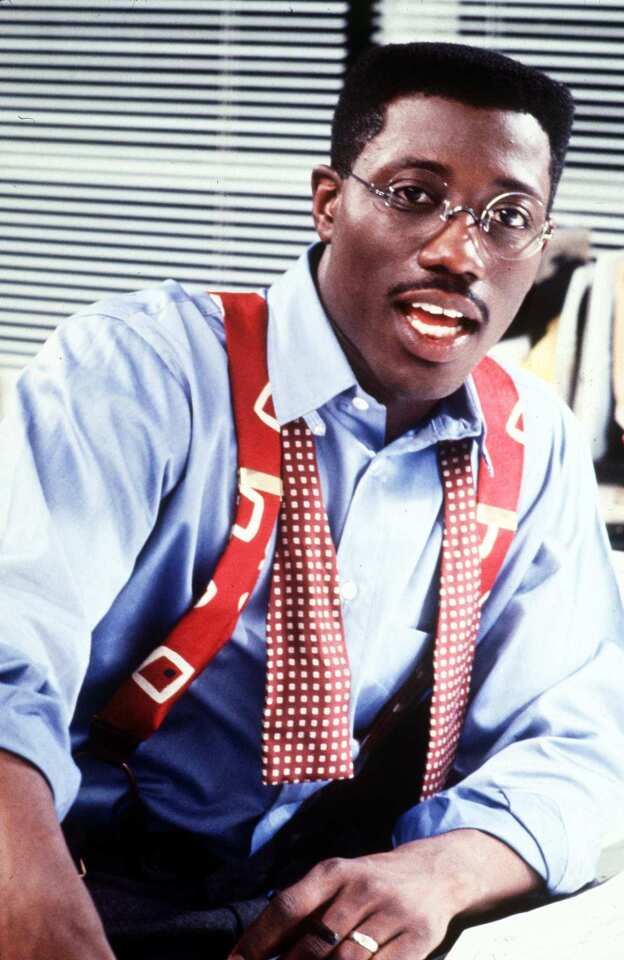 Wesley Snipes in "Jungle Fever," 1991.
(Universal City Studios, Inc., xx)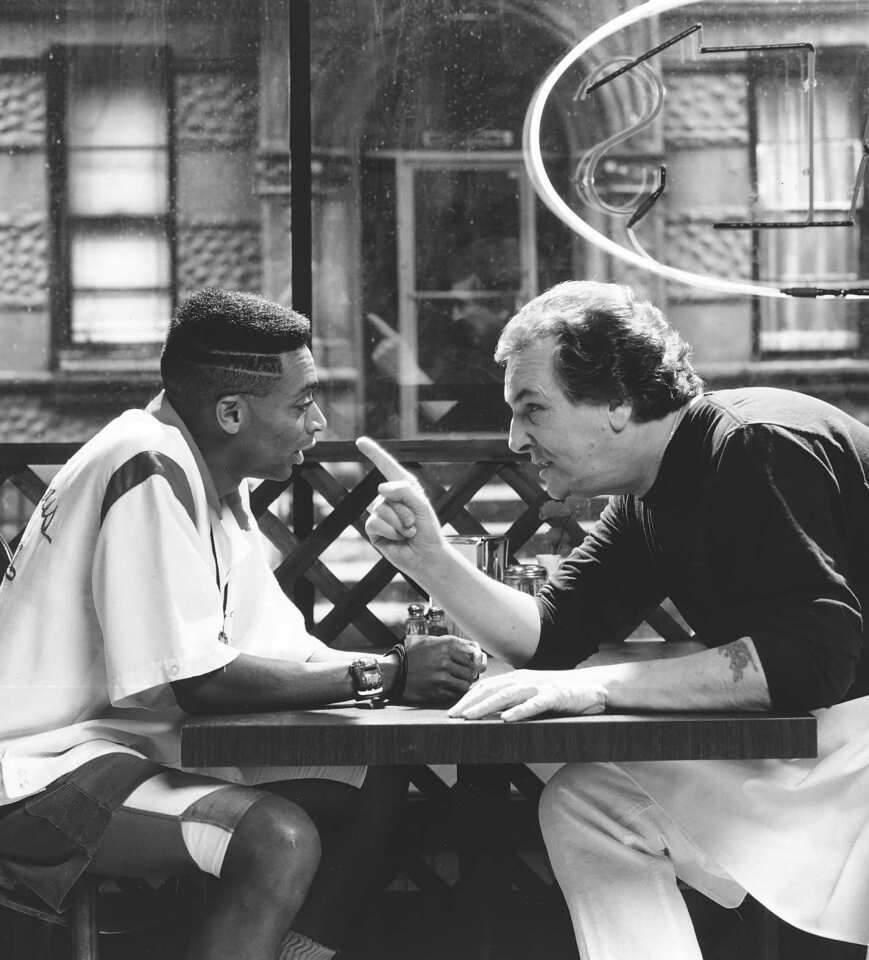 Sal (Danny Aiello, right) and Mookie (Spike Lee) share an intense exchange of viewpoints in "Do The Right Thing," 1989.
(Anthony Barboza/Universal Studios)
Tracy Camilla Johns and Spike Lee, one of her three lovers in "She's Gotta Have it."
(File Photo)