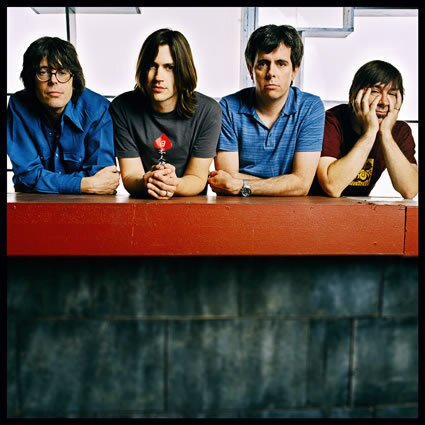 20 Images
An hour-by-hour guide to Stagecoach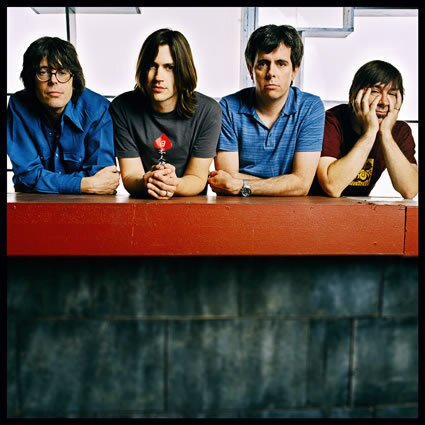 Saturday 1 P.M.
DON'T MISS
Old 97's. (left) The fiery '90s alt-country band from Dallas that launched singer-songwriter Rhett Miller is currently at work on its first studio album since 2004's "Drag It Up."(Palomino Stage, 1:45-2:35)

CATCH IT IF YOU CAN
David Serby. With easygoing Dwight Yoakam-meets-Ricky Nelson vocals, his skill is at sharp turns of phrase, and he has a fine debut album getting him noticed in country circles.(Palomino Stage, 1-1:30)

ALSO
Old School Freight Train. The quartet from Charlottesville, Va., uses its bluegrass foundation on a wide range of material, including from Randy Newman's "Louisiana 1927," to rock, jazz, Latin and Celtic music. (Appaloosa Stage, 1:30-2:15)
(Johnny Buzzerio)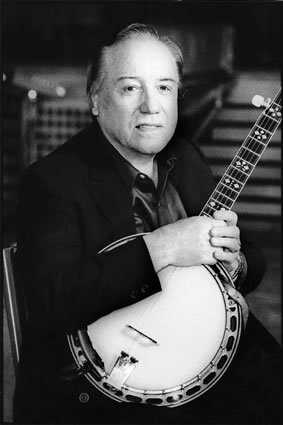 Saturday 6 P.M.
DON'T MISS
Lucinda Williams. After several years living in Nashville, this Louisiana-born singer-songwriter is a Southern California resident once again. With her recent engagement, the woman who's long chronicled the myriad ways romance can go wrong may be headed toward a happier home life, but you'd hardly know it from her latest album, "West" — a single-minded rebuke to doomed relationships. Still, count on Lucinda to rock hard and true once she hits the stage. (Palomino Stage, 6-6:50)

CATCH IT IF YOU CAN
Earl Scruggs. (left) A giant of bluegrass, banjo master Scruggs came out of Bill Monroe's Blue Grass Boys with mandolinist Lester Flatt to form one of the most celebrated teams in the genre, in no small part for their iconic and deathless composition "Foggy Mountain Breakdown." (Appaloosa Stage, 6-7)
Riders in the Sky. Nashville's reigning cowboy band is always a kick, both for the family-friendly sense of humor and for the members' no-apologies-necessary musicianship and gorgeous three- and four-part Western harmonizing.(Mustang Stage, 6:30-7:30)

ALSO
Sara Evans. A performer who has shown that she can dance as well as sing, this Missourian hasn't hit the commercial heights of her peers Martina, Faith or Shania. Still, Evans' dark alto is consistently attractive, if not especially illuminating. (Mane Stage, 6:20-7:20)
(Pamela Springsteen)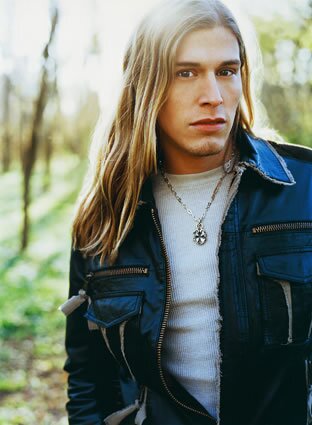 Saturday 2 P.M.
CATCH IT IF YOU CAN
Jason Michael Carroll. (left) Carroll's recently released first album became the highest-charting country debut since Billy Ray Cyrus' in 1992 — and there wasn't even a dance attached. Instead, Carroll made the most of his resonant and woody baritone to break through with an oblique tale of child abuse, "Alyssa Lies." (Mane Stage, 1:50-2:25)
The Grascals. A favorite of Dolly Parton's, the Grammy-nominated group took just a year to move from being the International Bluegrass Music Assn.'s emerging artist of the year to its top honor, entertainer of the year. (Appaloosa Stage, 2:30-3:20)
Cowboy Nation. See (Mustang Stage, 1:50-2:20)

ALSO:
Jamie O'Neal. Before Keith Urban clicked in the U.S., O'Neal came out of Australia with a couple of No. 1 hits, "There Is No Arizona" and "When I Think About Angels." She's been chasing angels ever since.(Mane Stage, 2:45-3:30)
(Kristen Barlowe)
Saturday 3 P.M.
DON'T MISS
Chris Hillman & Herb Pedersen. (Hillman, left, circa 1969 with Gram Parsons) As a founding member of the Byrds and the Flying Burrito Brothers, Hillman plays a key role in the annals of country rock. He and esteemed session guitarist Pedersen went on to form the much-admired Desert Rose Band in the '80s and continue to treat country, rock, folk and bluegrass as neighbors, not adversaries. (Palomino Stage, 2:55-3:40)


CATCH IT IF YOU CAN
Richie Furay. Another Southern California country rock luminary, Furay was there for the birth of Buffalo Springfield and Poco. For a while, following a religious conversion, he played Christian music exclusively, but in recent years he's tapped his secular rock and country catalogs as well. He'll be backed up at Stagecoach by Hillman & Pedersen, which ups the ante on his set.(Palomino Stage, 3:40-4:25)
Yonder Mountain String Band. Any bluegrass group that brings in Elvis Costello's old Attractions drummer, Pete Thomas, to help out on an album clearly isn't worried about hewing to tradition. Music from the progressive side of the mountain. (Appaloosa Stage, 3:40-4:30)


ALSO
Sons of the San Joaquin. Brothers Joe and Jack Hannah and Joe's son Lon Hannah have been singing classic Western music in the Sons of the Pioneers style for more than 15 years.(Mustang Stage, 2:50-3:40 p.m.)
(A & M Records)
Saturday 4 P.M.
DON'T MISS
Eric Church. (left) A savvy writer out of North Carolina, Church is also an engaging singer whose songs take on the kinds of subjects country once dealt with routinely but rarely ventures into these days. Expect him to delve into his first-rate debut album "Sinners Like Me" — songs like "Two Pink Lines," a good-humored tale of a couple fretting over the results of a home pregnancy test, and "Lightning," a riveting ballad set on death row. (Mane Stage, 3:55-4:45)


ALSO
Waddie Mitchell. A cowboy poet who started out as a real cowboy, working a horse ranch in Elko, Nev., Mitchell was one of the organizers of the annual Elko Cowboy Poetry Gathering.(Mustang Stage, 3:55-4:55)
(Evan Agostini/Getty Images)
Saturday 5 P.M.
DON'T MISS
Raul Malo. See (Palomino Stage, 4:50-5:40)
Miranda Lambert. See (Mane Stage, 5:10-5:55)


CATCH IT IF YOU CAN
Nickel Creek. (left) This off-the-chart bluegrass trio from San Diego is going on indefinite hiatus after this year so its members — Chris Thile, and siblings Sara and Sean Watkins — can explore solo projects. Not that being in the group ever felt limiting, given their tendency to reinvent sounds as varied as Bach and Radiohead in a folk-jazz-bluegrass vein. (Appaloosa Stage, 4:50-5:40)


ALSO
Red Steagall. Nice résumé: He's been named the official cowboy poet of both Texas and San Juan Capistrano, has written more than 200 songs and helped launch Reba McEntire on her stellar career after hearing her sing "The Star-Spangled Banner" at a rodeo in Oklahoma.(Mustang Stage, 5:10-6:10)
(John Russell/AP Photo)
Sunday 7 P.M.
DON'T MISS
Willie Nelson. (left) The Red Headed Stranger is caught up in so many extracurricular activities these days — promoting biodiesel transportation, lobbying against horses being turned into dog food, forgetting not to inhale when the doobie passes — that one can lose track of what he does best: write music with uncommon perception and sing it with an unpredictable phrasing more reminiscent of Louis Armstrong than Hank Williams.(Palomino Stage, 7:15-8:15)


ALSO
The John Cowan Band. One of the founders of the "newgrass" movement, Cowan was the lead singer of the New Grass Revival, which also included Sam Bush and Béla Fleck. His mission, as Cowan has stated, remains simple: "to take acoustic music somewhere new."(Appaloosa Stage, 7:35-8:35)
(Tim Larsen / AP)
Saturday 8 P.M.
DON'T MISS
Alan Jackson. See (Mane Stage, 8-9)

CATCH IT IF YOU CAN
Robert Earl Keen. (left) He's one of the seemingly bottomless pits of insightful Texas troubadours, and Keen delivers a rollicking live show that can seem surprising from so literate a songwriter. (Palomino Stage, 8:35-9:25)
(Handout)
Saturday 9 P.M.
CATCH IT IF YOU CAN
George Strait. The low-key Texan recently surpassed Conway Twitty as the county act with the most No. 1 singles (his latest hit, "It Just Comes Natural," brings his total to 53). So what if that remarkable longevity owes more to solid craftsmanship and no-frills dependability than to musical revelation? (Mane Stage, 9:30-11)
(MCA Records)
Saturday 10 P.M.
DON'T MISS
Neko Case. The acclaimed independent-rock singer-songwriter ventures far and wide in musical style, but she's always retained an edge of the country music that she listened to as a child.(Palomino Stage, 9:45-10:35 p.m.)
(Richard Hartog / LAT)
Friday 1 P.M.
CATCH IT IF YOU CAN
Carolyn Dawn Johnson. (left)Yes, she wrote Chely Wright's 1999 hit "Single White Female" and toured as a backup singer for Martina McBride, but the Alberta, Canada, native is an appealing performer in her own right, one who knows her way around real emotion.(Mane Stage, 1:45-2:20)


ALSO
Roger Alan Wade. The humorist has written songs recorded by Johnny Cash, Waylon Jennings and Willie Nelson, but is best known for his novelty hit "If You're Gonna Be Dumb," off "Jackass: The Music, Vol. 1." The connection? Wade's cousin is "Jackass" star Johnny Knoxville.(Mustang Stage, 1-1:30)
Wreck N Sow. (Appaloosa Stage, 1:30-2:30)
(Peter Kramer/Getty Images)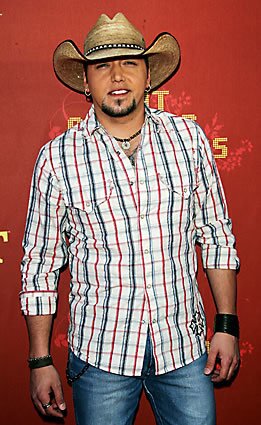 Sunday 2 P.M.
CATCH IT IF YOU CAN
Jason Aldean. (left) The 30-year-old singer-songwriter from Macon, Ga., is about to release his second major-label album, "Relentless," later this month. It's off to a strong start with the rebellious lead single "Johnny Cash."(Mane Stage, 2:40-3:30)

ALSO
Cowboy Celtic. Alberta, Canada-reared mandolinist David Wilkie and his band mates seek the connection between music of the American prairie and that of the British Isles.(Mustang Stage, 1:45-2:30)
Railbenders. The Denver-based country rock band includes Ozzy Osbourne's "Crazy Train" among its inspired cover tunes.(Palomino Stage, 2:30-3:15)
(Evan Agostini/Getty Images)
Sunday 3 P.M.
DON'T MISS
John Doe. (left) Yes, he still plays with X from time to time, and with the rootsy-country side project the Knitters. But this seminal figure from the L.A. late-'70s punk scene is also about to release a new solo CD, "A Year in the Wilderness," which is getting great early buzz as an album that delivers on Doe's considerable solo potential.(Palomino Stage, 3:35-4:20)

CATCH IT IF YOU CAN
Don Edwards. Edwards' expertise not just as singer of cowboy music but as a keeper of its lore and traditions helped land him a role in Robert Redford's "The Horse Whisperer." (Mustang Stage, 2:45-3:35)
Abigail Washburn with the Sparrow Quartet. See (Appaloosa Stage, 2:40-3:30)
(Evan Agostini/Getty Image)
Sunday 4 P.M.
DON'T MISS
Pat Green. He's huge at home in Texas for music that can, especially onstage, clothe the populism of Woody Guthrie in the joyful communal camaraderie of an E Street Band. (Mane Stage, 3:55-4:45)


CATCH IT IF YOU CAN
Doyle Lawson & Quicksilver. Mandolinist Lawson is one of bluegrass' most celebrated band leaders and has developed a reputation for recruiting and nurturing some of the best musicians in the field. (Appaloosa Stage, 3:50-4:40)
Alejandro Escovedo. (left) This relative of Pete Escovedo and percussionist Sheila E. has ridden a roller-coaster career through stints with San Francisco punk band the Nuns and L.A.'s Rank and File before establishing a lauded solo career putting a Tex-Mex spin on folk tales of immigrant lives. Sidelined for a time by illness, he's back on the road again.(Palomino Stage, 4:40-5:30)


ALSO
Baxter Black. The cowboy poet has carved out a loyal following with his witty commentaries for NPR and PBS. (Mustang Stage, 3:50-4:50)
(About Productions)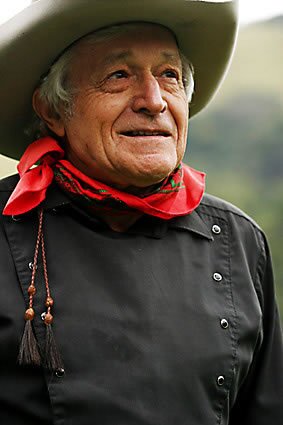 Sunday 5 P.M.
DON'T MISS
Ramblin' Jack Elliott. (left) The veteran folkie and one-time crony of Woody Guthrie is famous for shaggy-dog narratives that often seem to be running joyfully through a thematic wilderness.(Mustang Stage, 5:05-5:55)


CATCH IT IF YOU CAN
Marty Stuart & His Fabulous Superlatives. The one-time sideman to both Flatt & Scruggs and Johnny Cash has created a string of solo albums since the mid-'80s that have remained mindful of country tradition without being enslaved to it. He's also just produced an exceptional latter-day album for Nashville veteran Porter Wagoner. (Appaloosa Stage, 5-6)
Gary Allan. The Southern California native might like to party hearty on stage (a penchant that got him tossed off Rascal Flatts' tour last year), but he also doesn't flinch from addressing life's biggest challenges — one of which was thrust upon him after his wife committed suicide 2½ years ago. (Mane Stage, 5:10-6:10)
(Dan Dion)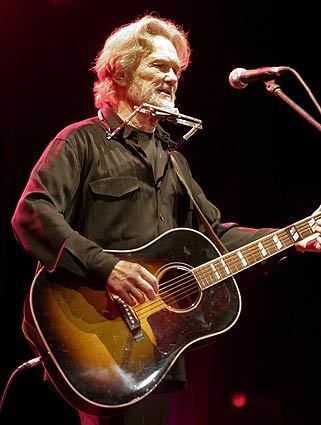 Sunday 6 P.M.
DON'T MISS
Kris Kristofferson. (left) Movie stardom overtook his music career in the '70s, but the onetime Rhodes Scholar still knows his way around a guitar and a lyric. He has a knack for peering into the hidden corners of the heart. (Palomino Stage, 5:55-6:45)
The Flatlanders. The pre-solo fame band from West Texas started in the '70s by Joe Ely, Jimmie Dale Gilmore and Butch Hancock has been resurrected three decades later to great success. But, then, with those three names in a sentence, our work is done. (Appaloosa Stage, 6:25-7:15)


CATCH IT IF YOU CAN
Garrison Keillor. This proud Minnesotan (whose "A Prairie Home Companion" made it to the big screen last year) is at his best in front of a live audience, playing raconteur and fitful folk-country singer.(Mustang Stage, 6:20-7:20)


ALSO
Sugarland. Once a trio, now a duo centered around the idiosyncratic vocals of Jennifer Nettles, Sugarland plays up Nettles' tough-as-nails attitude — sometimes at the expense of a multidimensional sound. (Mane Stage, 6:35-7:35)
(Hana Kalvachova / EPA)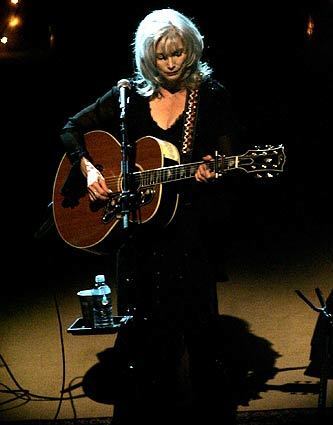 Sunday 7 P.M.
DON'T MISS
Emmylou Harris. (left) See (Palomino Stage, 7:15-8:15)


CATCH IT IF YOU CAN
The Del McCoury Band. Bluegrass as it was played on the radio in the '40s, with a circle of exceptional musicians huddled around a single microphone. The band specializes in the ultra-traditional sound that's been echoing through the mountains for a century or more — that is until McCoury decides to throw in a left-field version of a Tom Petty song.(Appaloosa Stage, 7:40-8:30)
Asleep at the Wheel. The Texas ensemble fronted by long, tall New Jerseyite Ray Benson keeps the Bob Wills Western swing tradition gloriously alive with this sprightly country big band.(Mustang Stage, 7:40-8:30)
(Robert Lachman / LAT)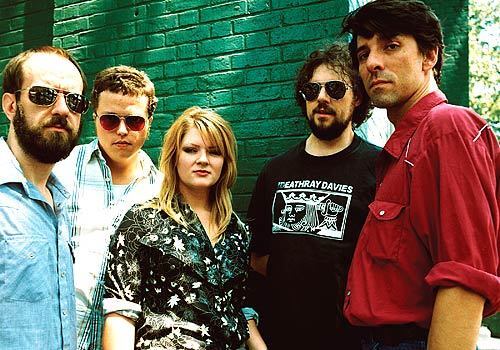 Sunday 8 P.M.
CATCH IT IF YOU CAN
Brooks & Dunn. Kix Brooks and Ronnie Dunn, cannily brought together nearly two decades ago by Nashville music exec Tim DuBois, have extended their '90s streak of 14 No. 1 country singles into the new millennium. Their music can be predictable, but we defy you not to sing along. (Mane Stage, 8-9)
Drive-By Truckers. (left) "Southern Rock Opera," the band's 2002 concept album, became an underground hit with its chronicle of a Lynyrd Skynyrd-like band whose music is powered by the Truckers' three-guitar attack. (Palomino Stage, 8:40-9:30)
()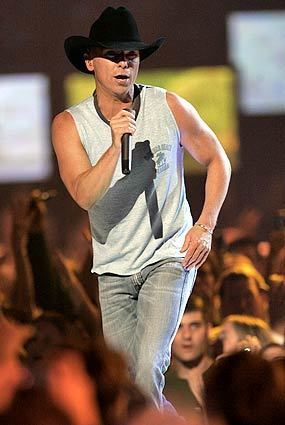 Sunday 9 P.M.
DON'T MISS
Ricky Skaggs. One of the legions of extraordinary musicians who used the springboard of Emmylou Harris' Hot Band to launch considerable solo careers, Skaggs helped usher in the early '80s "new traditionalist" movement in country. When that gave way to Garth Brooks and Shania Twain in the '90s, Skaggs returned to his bluegrass roots — and a virtual gold mine of Grammy Awards. (Appaloosa Stage, 8:50-9:40)


CATCH IT IF YOU CAN
Kenny Chesney. (left) The big surprise about the failure of his marriage to Renée Zellweger wasn't that it dissolved under the bright light of public scrutiny, but that the guy who always knows the right thing to sing to his largely female fan base apparently couldn't find the right words to hold onto the one he married. His fans, who keep turning out for his tours in record numbers, don't seem to hold it against him.(Mane Stage, 9:30-11)
(Mark Humphrey / AP)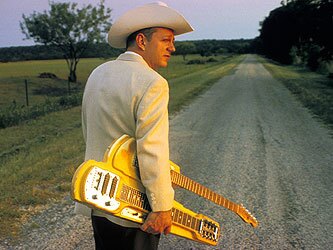 Sunday 10 P.M.
DON'T MISS
Junior Brown. What better way to drive this festival into the corral than with the boldly subversive humor of Brown? Fortunately his overarching personality never overshadows what an astonishing instrumentalist he is, nor how effective he can be as a singer in the deep-voiced Ernest Tubb stone-country tradition. (Palomino Stage, 9:55-10:45)
()